Introduction: Why Vertical Gardens are a Game-Changer for Urban Living
Urban living often comes with limited outdoor space, making it challenging to enjoy lush greenery in your home environment.
However, with the best vertical garden designs for small spaces, it's possible to transform your confined area into a vibrant, green oasis.
In this article, we'll explore 10 stunning vertical garden ideas that will not only optimize your space but also elevate your quality of life by bringing nature closer to you.
The Power of Vertical Gardens: Reaping the Benefits
Vertical gardens offer various benefits that go beyond aesthetics. They provide a calming effect, improve air quality, and contribute to energy efficiency.
A vertical garden can significantly reduce the energy consumption of a building by insulating it from solar radiation and lowering the surrounding temperature.

Dr. Patrick Blanc, a renowned botanist and vertical garden pioneer.
With such undeniable advantages, it's no wonder that vertical gardens are gaining popularity in urban environments.
Top 10 Best Vertical Garden Designs for Small Spaces
1. Living Wall Planters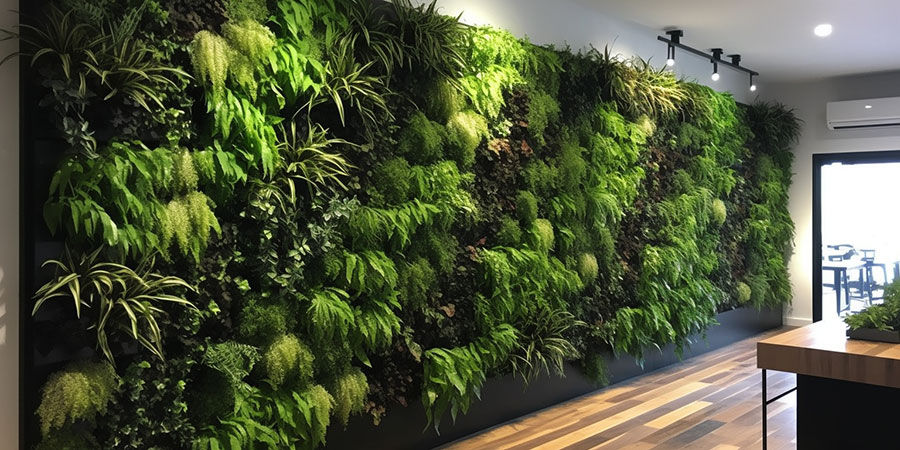 Living wall planters are a popular choice for creating vertical gardens in small spaces. These modular systems allow you to grow a variety of plants on a wall, providing ample green coverage while saving valuable floor space. Choose from pre-made kits or DIY options to customize your living wall according to your preferences.
2. Pallet Gardens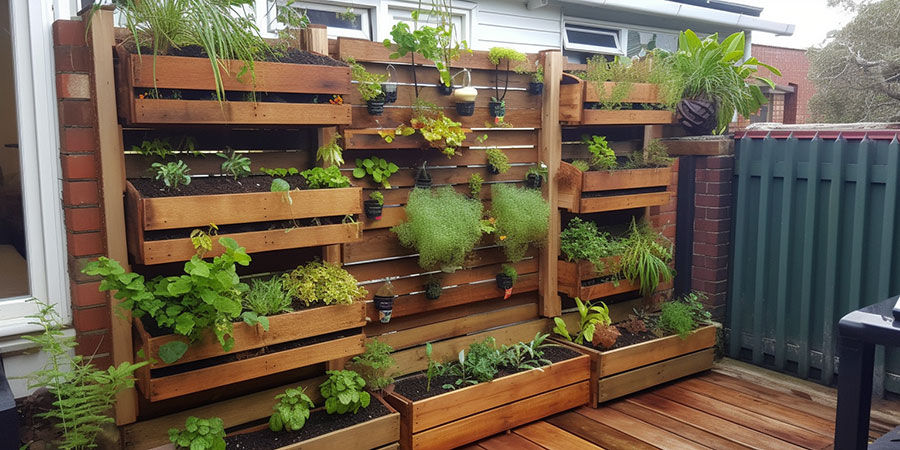 Repurposed wooden pallets can be an affordable and eco-friendly way to create a vertical garden. Simply attach a layer of landscape fabric to the back of the pallet, fill it with soil, and plant your favorite herbs, flowers, or vegetables. This rustic design adds a touch of charm to any small space.
3. Hanging Planters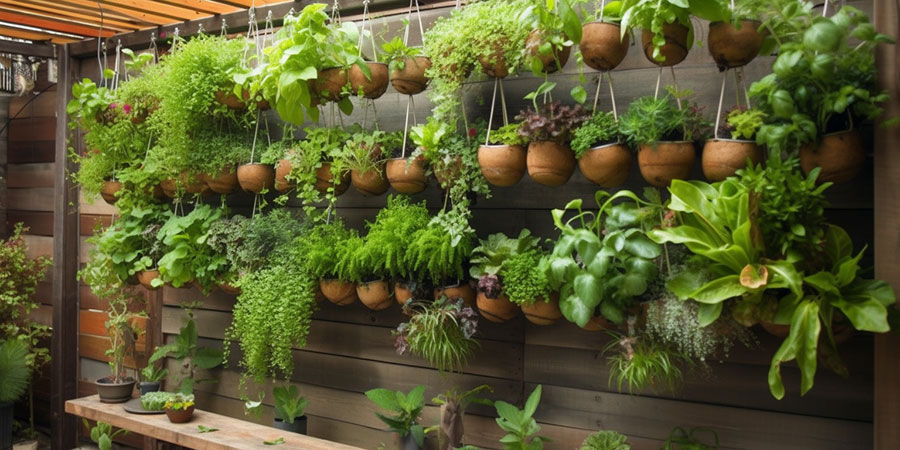 Hanging planters are an easy and versatile way to add greenery to your small space. They can be hung from the ceiling, a wall, or even a balcony railing. Opt for geometric or macramé designs to add a touch of style to your vertical garden.
4. Trellises and Climbing Plants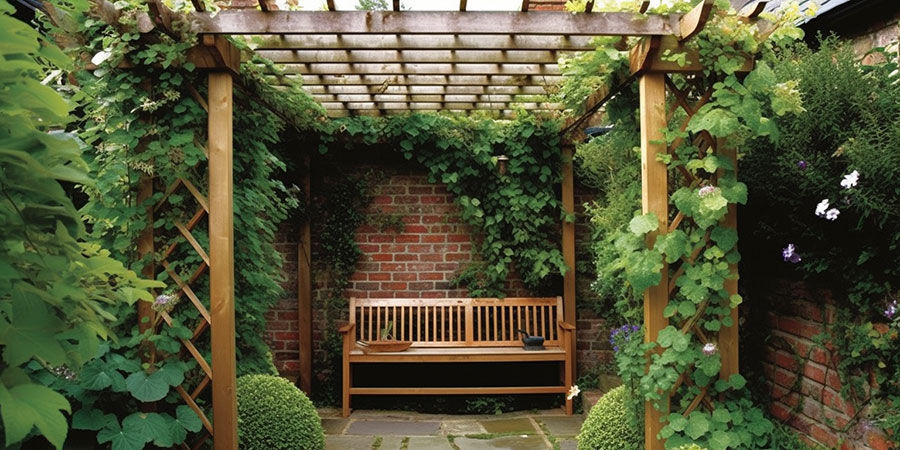 Utilize trellises to support climbing plants such as ivy, clematis, or jasmine. This vertical garden design allows you to create a beautiful green curtain while maximizing your limited space.
5. Green Wall Art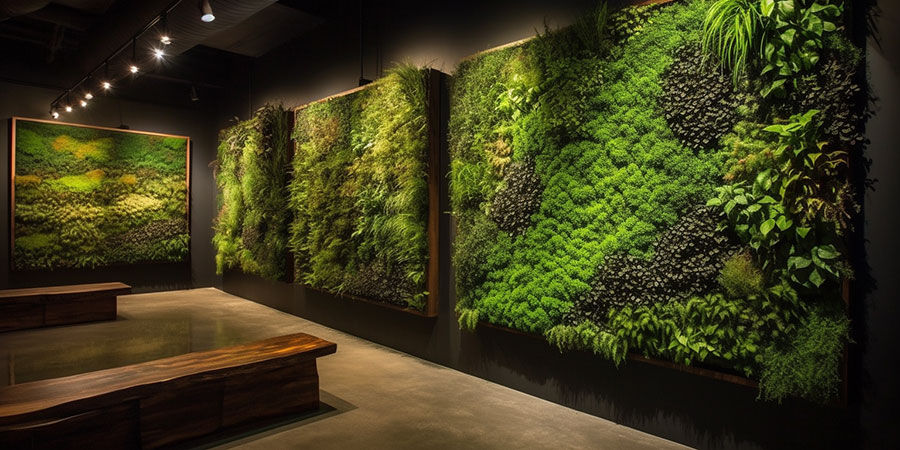 Turn your plants into art by arranging them on a wall-mounted grid system. This design idea is perfect for adding visual interest and a touch of greenery to any small space.
6. Stacked Planters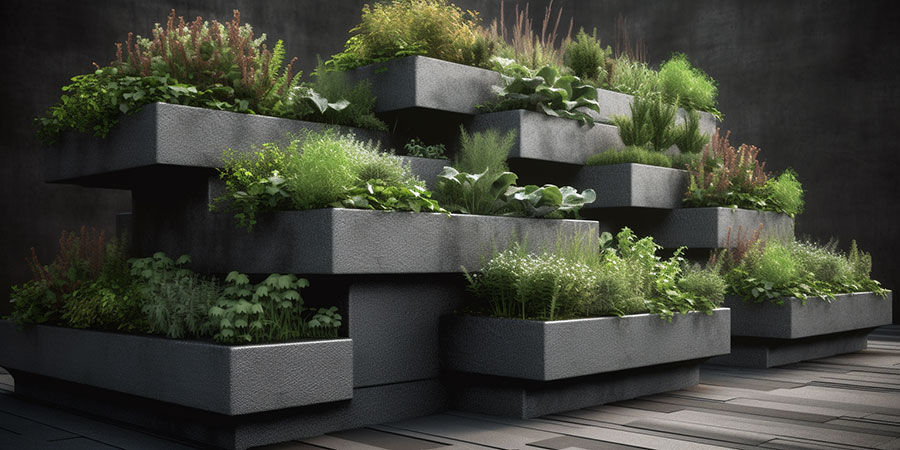 Stacked planters are a simple and space-saving way to create a vertical garden. Choose from tiered, ladder-style, or cascading designs that can be easily adjusted to suit your space and preferences.
7. Vertical Garden Shelves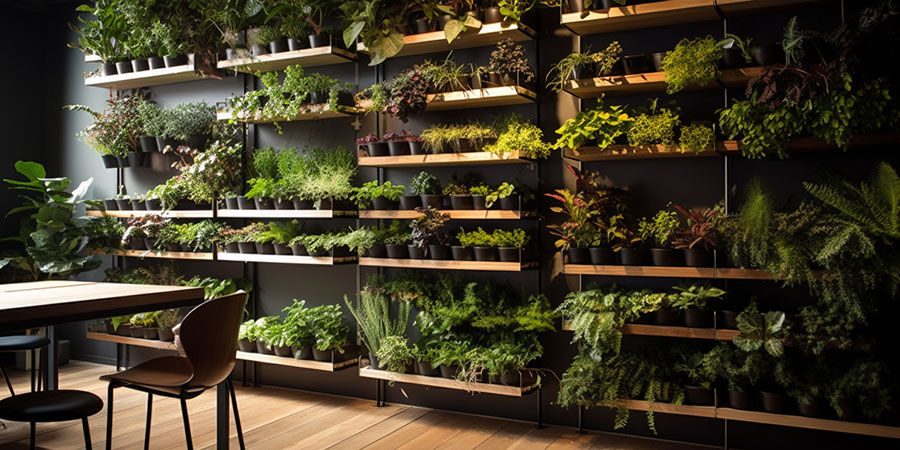 Incorporate shelves into your vertical garden design to provide a structured and functional display. This approach allows for easy maintenance and lets you showcase your favorite potted plants.
8. Pocket Gardens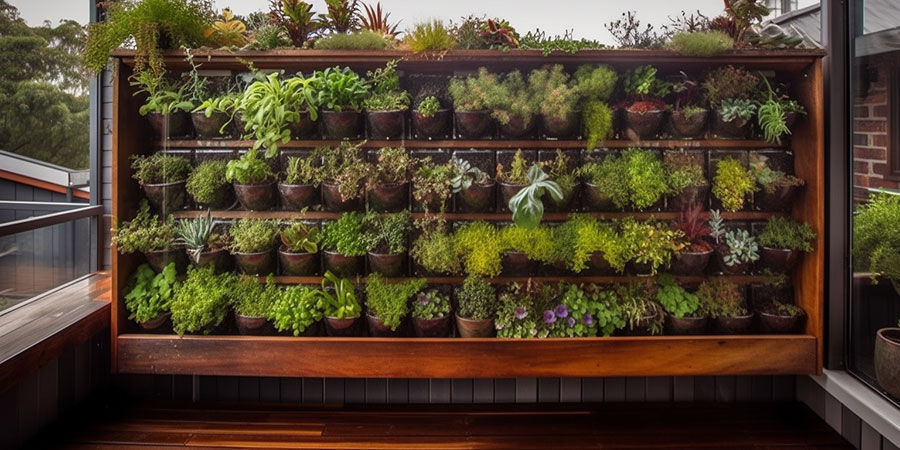 Pocket gardens consist of fabric or felt pockets attached to a wall, creating a unique and eye-catching vertical garden. This design is ideal for growing small plants, herbs, or succulents in a limited space.
9. Wall-Mounted Planters
Wall-mounted planters are a stylish and space-saving option for creating a vertical garden. Choose from a range of materials, such as metal, wood, or ceramic, to complement your interior or exterior design.
10. Freestanding Vertical Gardens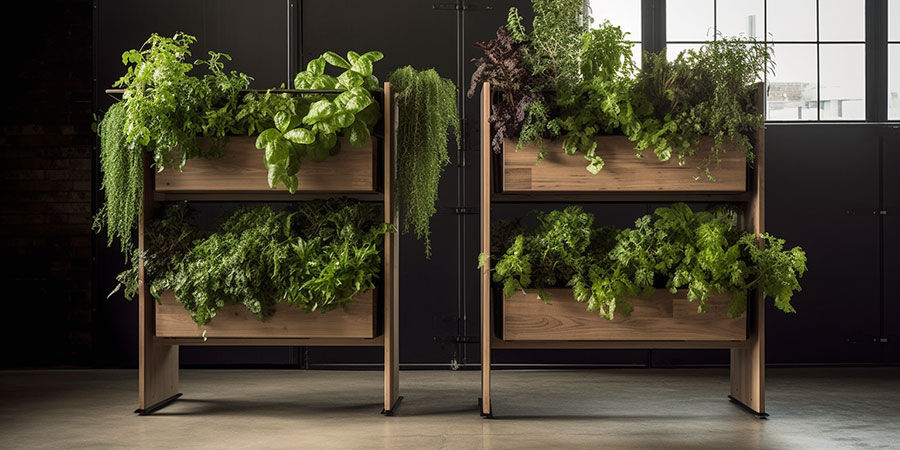 Freestanding vertical gardens are an excellent choice for renters or those who prefer a mobile gardening solution. These systems come in various styles, such as ladder-style or modular planters, and can be easily moved to different locations, allowing for greater flexibility in your small space.
Expert Tips for a Successful Vertical Garden
To ensure your vertical garden thrives, consider the following expert tips:
1. Choose the Right Plants
Select plants that are suitable for your climate, light conditions, and the specific requirements of your vertical garden system. Opt for plants with shallow root systems, such as herbs, ferns, and succulents, which are better suited to vertical growing conditions.
2. Proper Drainage and Irrigation
Vertical gardens require proper drainage and irrigation to prevent waterlogging and ensure plants receive adequate moisture. Invest in a drip irrigation system or self-watering planters to maintain optimal water levels in your vertical garden.
3. Regular Maintenance
Regular maintenance is crucial for the success of your vertical garden. Prune plants regularly to maintain their shape and health, and ensure they receive adequate nutrients through proper fertilization.
Conclusion: Embrace the Beauty of Vertical Gardens in Small Spaces
With the best vertical garden designs for small spaces, you can transform your limited urban living area into a lush, green haven. Embrace these innovative ideas and experience the numerous benefits that come with bringing nature closer to your everyday life.
FAQs:
What is a vertical garden?

A vertical garden is a gardening method that allows plants to grow vertically, rather than horizontally, on walls, trellises, or other supporting structures. This innovative approach is ideal for small spaces where horizontal gardening is limited.

What are some popular vertical garden designs for small spaces?

Popular vertical garden designs for small spaces include living wall planters, pallet gardens, hanging planters, trellises with climbing plants, green wall art, stacked planters, vertical garden shelves, pocket gardens, wall-mounted planters, and freestanding vertical gardens.