Bipolar disorder is a mental health condition characterized by extreme mood swings that include emotional highs, called mania, and lows, known as depression.
When you're experiencing mania, you may feel overly excited or energetic. Conversely, when you're under the grip of depression, you might feel overwhelmingly sad, hopeless, and disinterested in life.
In this article, we will delve into the nature of bipolar disorder, its symptoms, and its impact on your daily life. This condition is chronic, meaning it's long-term and there's currently no cure.
But, with the right treatment, it can be effectively managed. Our primary focus here is on the indispensable role that self-care and support play in controlling bipolar disorder and enhancing the quality of your life.
32 Role of Self-Care in Managing Bipolar Disorder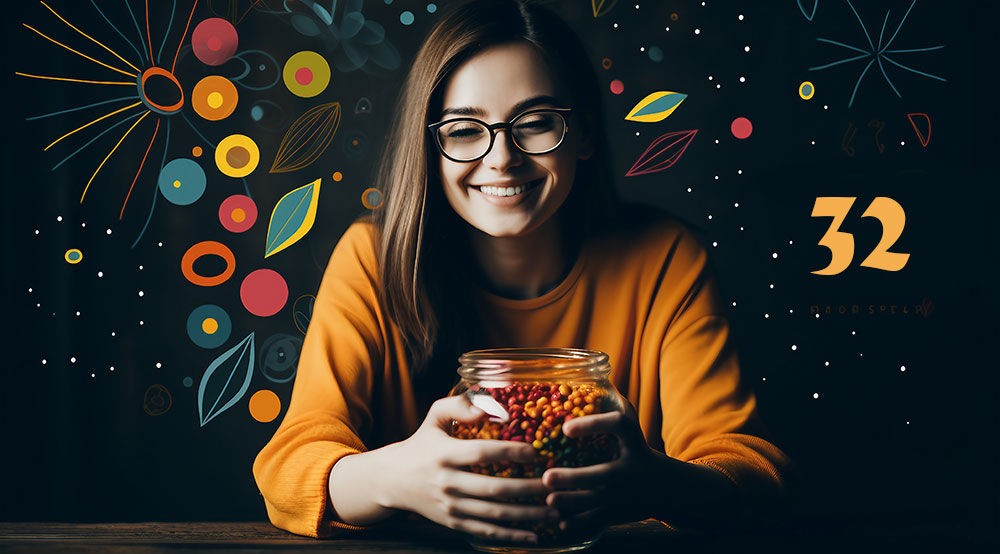 Self-care plays a pivotal role in managing bipolar disorder. As you journey through life with this condition, maintaining a consistent routine of self-care can provide a stable foundation.
This includes taking your prescribed medication regularly. An erratic medication routine can result in a relapse of symptoms, so it's important to be diligent.
There are many things that people with bipolar disorder can do to take care of themselves, including:
Taking medication as prescribed
Eating a healthy diet
Getting regular exercise
Getting enough sleep
Managing stress
Practicing relaxation techniques
Maintaining a regular routine
These 32 ways involves several key aspects:
Medication Adherence: One of the primary aspects of self-care is adherence to your medication regimen. Regularly taking your prescribed medication helps keep your symptoms in check and stabilizes your mood. Remember:

Stick to your doctor's instructions regarding when and how to take your medication.
Consistency is vital. Erratic intake can trigger symptom relapses.
Never change your medication dosage or schedule without consulting your doctor.
Keep track of your medication schedule using reminders or apps if necessary.

Healthy Diet: What you eat greatly influences how you feel. A nutritious, balanced diet can support your overall mental and physical health. Keep these points in mind:

Include a variety of fruits, vegetables, lean proteins, and whole grains in your diet.
Limit intake of caffeine and sugary foods as they can trigger mood swings.
Stay hydrated by drinking plenty of water throughout the day.
If necessary, consult a nutritionist to help design a diet plan suited to your specific needs.

Regular Physical Activity: Exercise can be a powerful mood stabilizer. It aids in releasing chemicals in your brain that make you feel happier and more relaxed. Here are some tips:

Engage in a physical activity that you enjoy. It could be anything from walking, cycling, yoga, or dancing.
Aim for at least 30 minutes of moderate-intensity exercise most days of the week.
Remember, it's not about intensity; consistency is key. Even small activities like taking the stairs instead of the elevator can add up over time.
Be mindful not to over-exercise, as it can sometimes trigger a manic episode.

Adequate Sleep: Quality sleep is essential to manage bipolar disorder as it helps regulate your mood and energy levels. Consider the following:

Try to keep a consistent sleep schedule, going to bed and waking up at the same time every day.
Create a restful environment in your bedroom. This means comfortable bedding, no screen time before bed, and a cool, dark, and quiet room.
If you're struggling with sleep, consider talking to a doctor or therapist who can provide strategies or treatments to improve your sleep quality.

Mindfulness and Meditation: Practicing mindfulness and meditation can also significantly aid in managing bipolar disorder. By focusing on the present moment, you can help reduce anxiety and improve your mood. Some suggestions include:

Set aside a few minutes each day to sit quietly and focus on your breath.
Try guided meditations or mindfulness apps to help you stay focused.
Practice mindful activities like yoga or tai chi, which combine physical movement with a focus on the present moment.

Avoid Substance Abuse: Alcohol and drugs can interfere with your medication and worsen your symptoms. Here's how you can avoid them:

Stay away from recreational drugs and limit your alcohol intake.
Reach out to support groups or seek professional help if you're struggling with substance abuse.

Stress Management: Chronic stress can trigger episodes of mania or depression. Therefore, learning to manage stress is a vital part of self-care:

Identify your stress triggers and work on strategies to cope with them.
Activities such as deep breathing, yoga, or progressive muscle relaxation can help manage stress levels.

Regular Check-ups: Regular appointments with your doctor or mental health professional are a key part of managing bipolar disorder. They can monitor your progress, adjust your treatment as needed, and address any concerns you may have.
Emotional Self-Care: Apart from physical wellbeing, taking care of your emotional health is equally crucial. Here's what you can do:

Regularly express your feelings, whether by talking to someone you trust, writing in a journal, or through art.
Practice self-compassion. Acknowledge your feelings without judgment and remind yourself that it's okay not to be okay all the time.
Try to keep a positive outlook. A mindset of gratitude and focusing on the good aspects of your life can be a powerful mood booster.

Maintaining Social Connections: Building and maintaining strong social connections can provide valuable emotional support. Here are some ways to stay connected:

Reach out to family and friends regularly, even if it's just for a quick chat.
Join support groups or communities where you can connect with others who understand your experiences.
If face-to-face interactions are challenging, consider online communities or virtual meet-ups.

Educating Yourself About Bipolar Disorder: Understanding your condition can empower you to make informed decisions about your treatment and self-care routine.

Learn about bipolar disorder from reliable sources, such as health care professionals or reputable health websites.
Stay updated about the latest research and treatments for bipolar disorder.

Setting Healthy Boundaries: To protect your mental health, it's important to set healthy boundaries in personal and professional relationships:

Learn to say "no" to commitments when you're feeling overwhelmed.
Communicate your needs clearly to others. It's okay to ask for space when you need it.

Therapy and Counseling: Seeking professional help in the form of therapy or counseling can provide strategies to cope with bipolar disorder:

Consider cognitive-behavioral therapy (CBT), which can help you understand and change thought patterns that lead to harmful behaviors or emotions.
Family therapy can improve communication and reduce conflicts at home, providing a more supportive environment.
Group therapy allows you to connect with others facing similar challenges and can provide a sense of community and understanding.

Pursuing a Hobby or Passion: Engaging in activities that bring you joy can improve your mood and act as a great stress reliever:

Whether it's painting, reading, gardening, cooking, or playing an instrument, set aside some time for your hobbies.
Try to explore new interests. This can not only be fun but also serve as a distraction from negative thoughts.

Spirituality or Religion: If it resonates with you, spirituality or religion can provide a sense of comfort and purpose:

This might involve prayer, meditation, attending services, or reading religious texts.
Spirituality or faith can offer hope and positivity, which can be beneficial in managing bipolar disorder.

Journaling: Writing about your thoughts, feelings, and experiences can be therapeutic:

It provides a safe space to express your emotions and reflect on your journey.
You can also track your mood and symptoms to identify patterns and triggers.

Embracing Routine: Developing and adhering to a daily routine can provide a sense of stability and predictability:

Try to eat meals, wake up, go to bed, and exercise at the same time every day.
A regular schedule can help regulate your body's internal clock, improving your sleep, eating habits, and overall mood.

Staying Hydrated: Adequate hydration is essential for physical health, brain function, and mood stability:

Remember to drink at least eight glasses of water a day.
Carry a water bottle with you to make it easier to stay hydrated throughout the day.

Limiting Screen Time: Overexposure to screens, particularly before bedtime, can impact your sleep and mood:

Try to establish screen-free times, especially an hour or so before bedtime.
Instead of screen-based activities, you could read a book, listen to music, or engage in a hobby.

Fostering a Positive Self-Image: How you perceive yourself significantly influences your mental health:

Practice self-love and self-acceptance. Celebrate your strengths and accomplishments, no matter how small.
Avoid negative self-talk. Challenge and replace negative thoughts with positive ones.

Embracing Nature: Spending time outdoors and embracing nature can have a soothing effect on your mind and body:

Try to spend some time outside each day, even if it's just a short walk in the park.
Gardening, bird watching, or simply sitting in a natural environment can help reduce stress and improve your mood.

Pets and Therapy Animals: Pets or therapy animals can provide comfort, reduce stress, and offer companionship:

Interacting with pets can release endorphins, helping to lift your mood.
If owning a pet isn't feasible, you can volunteer at an animal shelter or consider a virtual pet.

Creative Outlets: Engaging in creative activities can act as a form of self-expression and a therapeutic outlet:

This can be painting, drawing, writing, dancing, or any form of art that allows you to express your emotions.
You don't have to be an expert at it; the goal is to express yourself and enjoy the process.

Laughter Therapy: Laughter is a natural medicine that can relieve stress and improve your mood:

Watch a funny movie or TV show, read a humorous book, or spend time with people who make you laugh.
Laughter yoga is a practice that combines laughter exercises with yoga breathing. You could join a local group or practice using online resources.

Music Therapy: Music can be a great source of comfort, joy, and relaxation:

Listening to music you enjoy can boost your mood.
Playing an instrument or singing, even if it's just for fun, can provide a creative outlet and a sense of achievement.

Travel and New Experiences: If possible, explore new places and cultures:

Travel can provide a change of environment and a new perspective.
Even exploring local attractions can be refreshing and exciting.

Volunteering: Helping others can foster feelings of happiness and fulfillment:

Look for local volunteering opportunities that interest you.
Giving back can provide a sense of purpose and community.

Maintaining a Clean and Comfortable Living Environment: Your surroundings can significantly impact your mood and energy levels:

Try to keep your living space clean, organized, and comfortable.
Decorate your space with things that make you happy or calm, like photos, plants, or favorite books.

Meditation and Mindfulness: Practicing mindfulness can help you stay grounded in the present moment and manage stress:

This might include techniques like deep breathing, progressive muscle relaxation, or guided imagery.
Apps or online resources can guide you through different mindfulness exercises.

Aromatherapy: The use of essential oils for relaxation can aid in reducing stress and improving sleep:

Scents like lavender, chamomile, and bergamot are known for their calming properties.
You can use these in a diffuser, a warm bath, or as part of a massage oil.

Stay Informed About Your Treatment: Understand the medication and treatment you are receiving:

Stay informed about the possible side effects and what to do in case you experience them.
Keep an open line of communication with your healthcare provider and don't hesitate to ask questions if you're uncertain about anything.

Small Achievements: Celebrate every small victory and milestone:

Acknowledge every step you take towards managing bipolar disorder, no matter how small it may seem.
Keeping track of these achievements can help boost your self-esteem and motivation.
Furthermore, a healthy diet, regular physical activity, and adequate sleep are vital components of self-care. They help to regulate your mood and energy levels. When you're making choices about your diet, exercise, and sleep, remember that these decisions directly affect your overall wellbeing.
The Importance of Support in Bipolar Disorder Management
A strong support network comprising of family, friends, and mental health professionals can make a significant difference in managing bipolar disorder.
You are not alone on this journey. By regularly attending support groups, you can connect with others who are also navigating the challenges of this condition.
Main 3 importance support:
Family and friends: Support from loved ones can help you manage bipolar.
Support groups: Safe space to connect with others who understand.
Professional Support: Regular professional support (Psychiatrists, Therapists) is key in your journey.
Mental health pros: Specialized treatment and support for bipolar.
Educational Resources: Learn about bipolar, use resources.
Crisis Helplines: Save a list of emergency helplines. Have emergency helplines always available.
They offer the comfort of shared experiences and the opportunity to learn from others. Don't hesitate to seek professional help when you feel overwhelmed.
Latest Research on Bipolar Disorder
Research into bipolar disorder is ongoing and constantly evolving. New studies highlight the effectiveness of different treatment combinations for individual cases. The research also shows how bipolar disorder can affect various aspects of your life, such as relationships and work. Staying updated with the latest findings can help you make informed decisions about your treatment plan.
Research has found solution:
Effective treatments: Medication, therapy, lifestyle can help manage bipolar disorder.
Impact on relationships: Mood swings can strain relationships but proper care helps.
Full and productive lives: Right treatment and support allow people with bipolar to live fulfilling lives.
Conclusion
The journey with bipolar disorder may be challenging, but remember: you are not alone, and there is help. Self-care, alongside the support of others, is crucial in managing the condition. The latest research can guide your treatment choices.
As our final thought, if you think you may be dealing with bipolar disorder, reach out for professional help. You don't have to deal with this alone. If you're already living with the disorder, consider connecting with a support group. You can learn from others' experiences and find comfort in shared struggles. Always remember, even without a cure, with proper treatment, self-care, and support, you can lead a fulfilling and productive life.
Remember: You matter. Your mental health matters. Take that step today towards a healthier, happier you. Your journey towards better mental health starts with one small step. Don't hesitate to take it.