Explanation of Importance
Crafting a well-written CV for job applications is paramount to any successful application. Hiring managers have limited time to read your CV, so make it concise and straightforward to comprehend.
A well-crafted CV can make you stand out from the competition and secure an interview. As this will be their initial contact with you, it's essential that you make a good first impression.
Keys to Craft a Winning CV
Your Experience Section:
The next part of your CV is the experience section, where you list all of your work experience in reverse chronological order with the most recent role first. It is essential to show employers how previous roles have helped distinguish you from other candidates and to highlight any achievements that make you an invaluable member of their team.
Employers want to see evidence of your successes and how you can add value, so use numbers and evidence to back up these assertions. Are you responsible for generating revenue, saving money or completing a major project? Employers want to know about all of these accomplishments!
Be sure to structure and organise your CV properly, with section headings in a larger font than the content so recruiters don't have to struggle finding what they need quickly.
1. Qualifications
Your professional achievements are an integral part of your profile and something employers often take note of when reviewing applications or interviews. Employers use this information to judge your qualifications for the position at hand and ensure you make a great impression during the assessment process.
Qualifications refer to the hard skills, education and experience necessary for specific tasks in your job. For instance, if you are an accountant and must know how to use accounting software and manage cash properly, qualifications could include taking an accounting course.
Qualifications that are more general, such as your capacity for organization or time management when handling multiple projects, can also be beneficial if you want to demonstrate that you have achieved a healthy balance between work and home life.
Another common type of qualification is a college degree or similar level of education. While not necessary for most professions, having such an advanced degree can give you an edge and increase your chances of landing a job.
Employers typically set minimum and preferred qualifications for jobs, which they will take into account during their hiring process. In some cases, companies will even allow applicants to demonstrate relevant experience or training that is equivalent to the advertised qualifications.
However, if you lack the necessary qualifications for a position, finding another one may prove challenging. Take time to review the requirements for your desired role and tailor both your resume and cover letter accordingly.
Once you know the qualifications needed for your next job, it's essential to emphasize them on both your resume and during an interview. To do this, craft a concise summary of your qualifications that emphasizes your top accomplishments and work experiences.
You can further demonstrate your qualifications by including a list of related or comparable accomplishments from other fields and activities on your resume. For instance, if you have served on an organizing board or volunteer organization, make sure to mention this on your CV as it will demonstrate that you possess leadership and organizational abilities which make you an invaluable asset to any employer.
2. Experience
Your experience in your profession/occupation is an essential element of any job interview. It helps you stand out from other applicants, particularly when it comes to your capacity for transferring skills.
Experience is the knowledge acquired through personal experience or from other people's insights in a given field. It offers more lasting education than classroom education because it requires you to apply what you learn through "hands-on" exercises.
Experience can be gained in a number of ways, such as paid employment, volunteering and part-time jobs. It's beneficial to include all of this on your resume if it relates to your career objectives.
When applying for a position, it's ideal to only mention positions that are similar to your desired role. Doing this will help you stand out from other candidates who list several vague ideas about how their experience might be applicable.
A strong work experience section includes a concise, easily understandable summary of all your past jobs and positions, including the title, location, and key accomplishments from each. This will enable potential employers to quickly determine if you possess the necessary skillset and experience for their position.
At an interview, one of the most common questions you will likely be asked is about your employment history. Be prepared with an answer that highlights both your achievements and work ethic.
Additionally, any volunteer work you have done can be included as evidence of your strong work ethic and willingness to put in extra effort for the employer's satisfaction.
Additionally, be sure to address any gaps in your experience. If you've been out of the workforce for some time, creating a freelance profile on sites like Upwork or Fiverr could be beneficial in order to offer your services to companies looking for assistance.
Experience is an integral factor in any job interview, and it can have a major impact on how much salary you will receive. If you can demonstrate that you possess strong work ethics and an in-depth knowledge of your industry's needs, then it will be much simpler for you to get the position desired.
3. Skills
Your profession/occupation requires a combination of skills and abilities. The former come from your experiences living and working in your area, while the latter are abilities you've honed through learning, study or taking part in training courses.
Hard skills are those directly related to the job, such as understanding of your company's products and services or proficiency with a certain coding language. Employers also value marketing or social media skills that demonstrate your expertise.
Soft skills are personal attributes that express your personality and how you work with others. They include adaptability, self-motivation, communication, teamwork and the capacity for managing stress.
Leadership or management skills refer to the ability to plan and direct others towards a common objective. For instance, if you're a project manager, these leadership capabilities could help set deadlines and guide a team toward completion.
Another essential skill is problem-solving, which allows you to recognize issues and resolve them efficiently. This competency is necessary in many fields from sales to healthcare.
Finally, administrative or organizational skills refer to a set of personal habits that help you effectively manage time, resources and processes. For instance, these abilities could enable you to plan tasks ahead of time and keep your workspace tidy.
On your resume, it's acceptable to list both hard and soft skills; however, the most relevant ones for the job you're applying for should be highlighted first. Furthermore, including both of your soft skills along with your harder ones will make you stand out from other applicants.
4. Achievements
Achievements in your profession/occupation can help you stand out when applying for jobs. They will highlight your strengths and unique selling points, motivating employers to give serious consideration to your application and invite you for an interview.
One common error job seekers make when crafting their CV is failing to mention the accomplishments they achieved in previous roles. According to Whitfield, this mistake confuses doing tasks with having results.
When outlining your achievements on your CV, emphasize the business outcome or strategic improvement you helped bring about. Doing this allows you to communicate your message quickly and clearly, showing employers how you can assume new responsibilities within a particular role or department.
Achievements can range from academic awards and professional certifications to skills acquired through work. They may also be personal in nature, such as finishing a marathon or volunteering for an organization.
Another common type of accomplishment is leadership, which is essential for those working in management or aspiring to be managers. Holding leadership positions within a company, industry association or union shows your dedication to your career and desire to make an impact.
Personal achievements such as learning a new language or starting a successful small business can be beneficial when applying for employment, as they demonstrate your dedication to self-development and entrepreneurialism.
No matter your age or career level, highlighting your achievements on a CV can help you land the job of your dreams. This is especially helpful if you are currently unemployed and need to find employment quickly. Not only will it showcase all of your hard-won qualifications and experience, but it will also instil confidence to take on life's next challenge.
Quantify Your Work Achievements
Employers sift through hundreds of resumes, and they need proof that your accomplishments are valid. That is why quantifying your successes is such an effective way to show them just how far you have come and how significant they are to you.
Types of CVs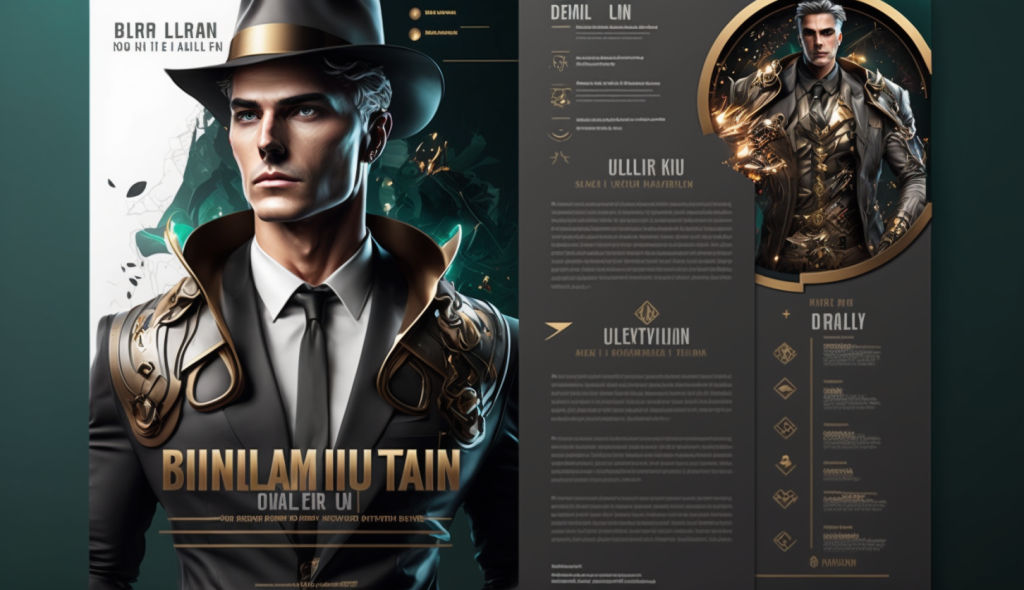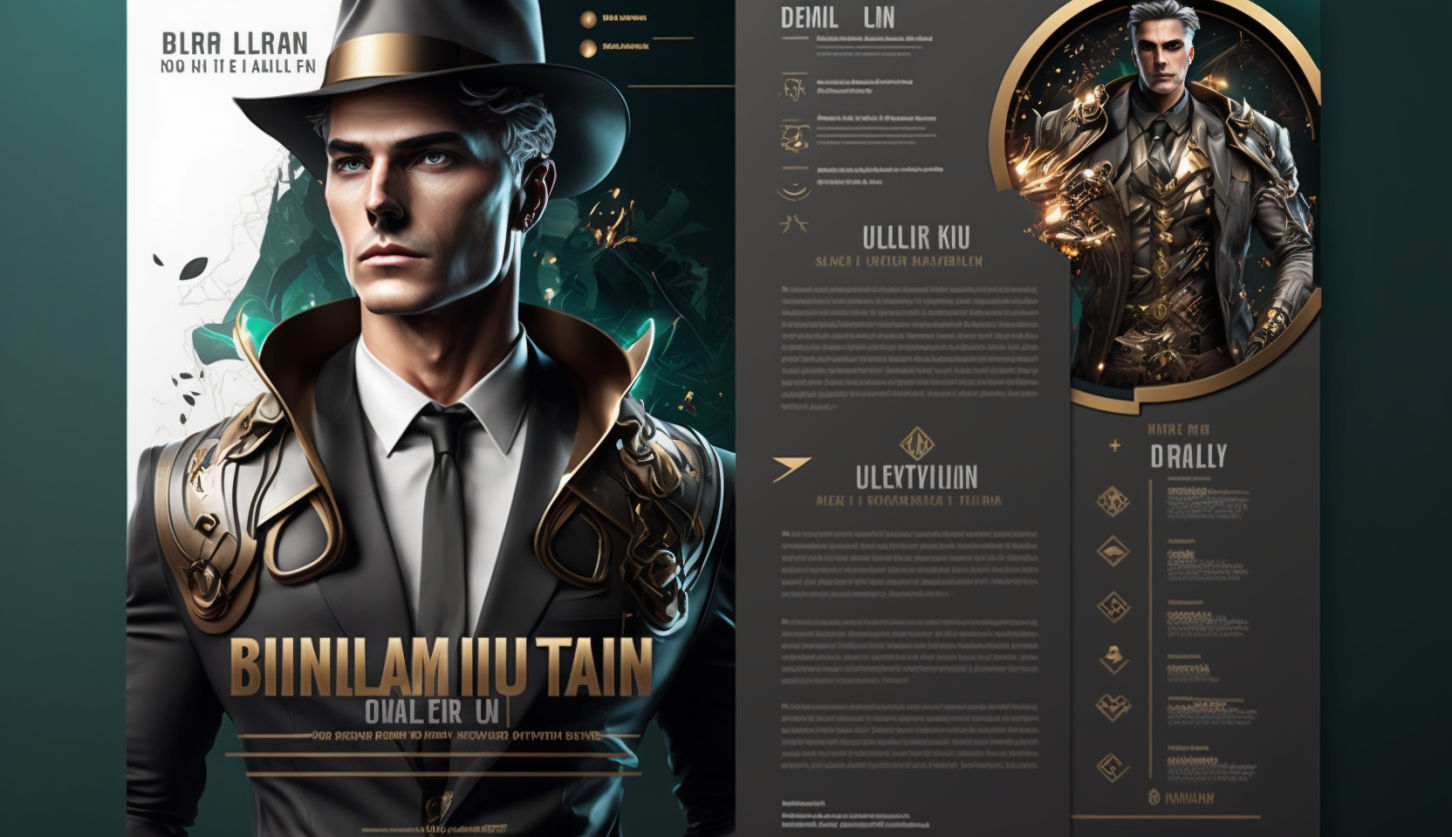 Different types of CV exist. Each has its advantages and drawbacks.
Selecting the correct CV type is essential for job seekers to guarantee their application is successful. Here we take a look at some of the most common CV types: chronological, functional, combination, targeted and mini CVs.
1. Chronological CV
The chronological CV is a popular format for applicants with an organized work history and career progression. It gives recruiters a comprehensive view of your professional journey, showcasing all your accomplishments along the way.
The employment history section of a chronological CV is the largest and most visible part of the document, so make it stand out with bullet points. Start each statement off with an action verb such as 'Produced', 'Spearheaded' or 'Managed' to demonstrate to employers that you are an accomplished professional in your field.
Chronological resumes are ideal for experienced professionals who have made their way up to senior positions and gained expertise within a given industry. Unfortunately, they may not be suitable for individuals with gaps in their career history or who frequently switch jobs.
2. Functional CV
Functional CVs are resumes that emphasize skills and accomplishments over work experience. They're ideal for entry-level candidates, students entering the job market, recent graduates or those with little professional experience who want to showcase their transferable abilities.
A functional CV has the distinct advantage of emphasizing your relevant skills rather than work experience, which many Hiring Managers view as the most crucial element in a resume.
This format also conceals gaps in your career and periods when you were unemployed due to family or academic commitments. Unfortunately, it may not be the best option for those with multiple careers and wish to showcase their progression over time.
3. Combination CV
The combination CV is the ideal option for job seekers who want to showcase both chronological and skills-based resumes. It's ideal for those seeking to demonstrate their career advancement along with key abilities.
Combination CVs make it simpler for recruiters to identify which skills are most relevant for the position you're applying for. These could include specific technical abilities acquired during previous employment, or transferrable abilities from other professions.
The initial section of a combination resume is your skills summary or professional profile (also referred to as qualifications summary). This list of abilities highlights key accomplishments and certifications and can help pass automated applicant tracking system (ATS) scans.
4. Targeted CV
A targeted CV is the best way to stand out when applying for a particular job. This type of resume highlights your most pertinent skills and experiences, convincing the hiring manager why you're the ideal fit.
The primary advantage of this type of CV is that it makes it simpler to match your qualifications and experience with the requirements for the position. Doing so increases the likelihood that recruiters will take you seriously and invite you for an interview.
Writing a targeted CV takes more time than creating an ordinary resume, but it's an invaluable tool in preparation for employment. Indeed, according to Career Builder's survey, tailoring your resume specifically for each job posting significantly boosts the odds of being invited for interview.
5. Mini CV
A CV is a concise document containing key facts about your education, work history and skillset. As this may be the first point of contact you have with an employer, accuracy in its presentation is paramount.
A mini CV is a condensed version of your standard CV that you can share with contacts. It could be as few as two or three pages depending on the position you're applying for and your experience level.
Your CV should not contain too much information and be well organized. Make sure to include your contact info and references, then proofread thoroughly to make sure there are no spelling or grammatical mistakes.
Tips on Choosing the Right Type of CV For One's Profession/Occupation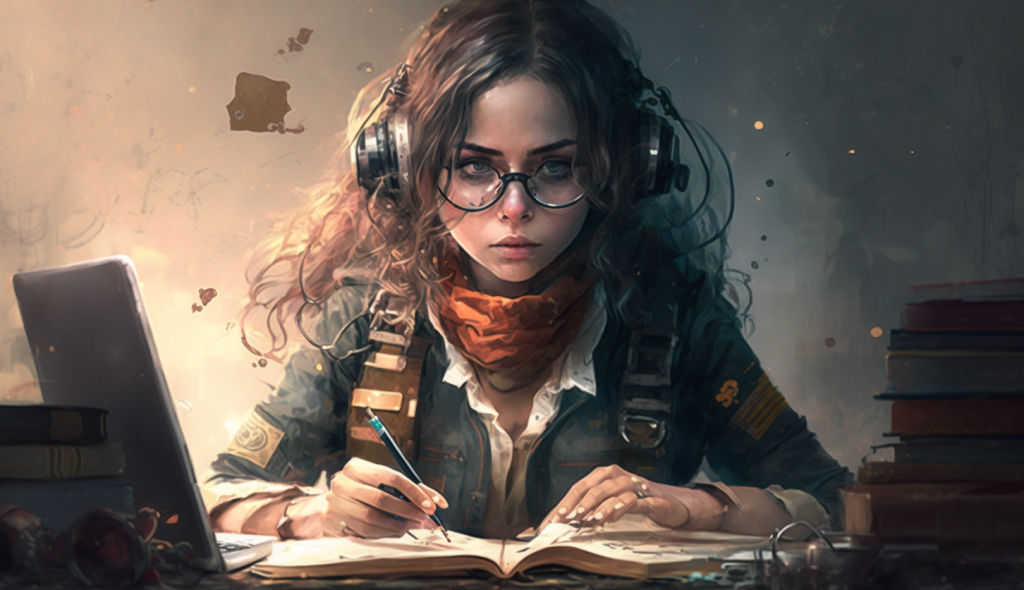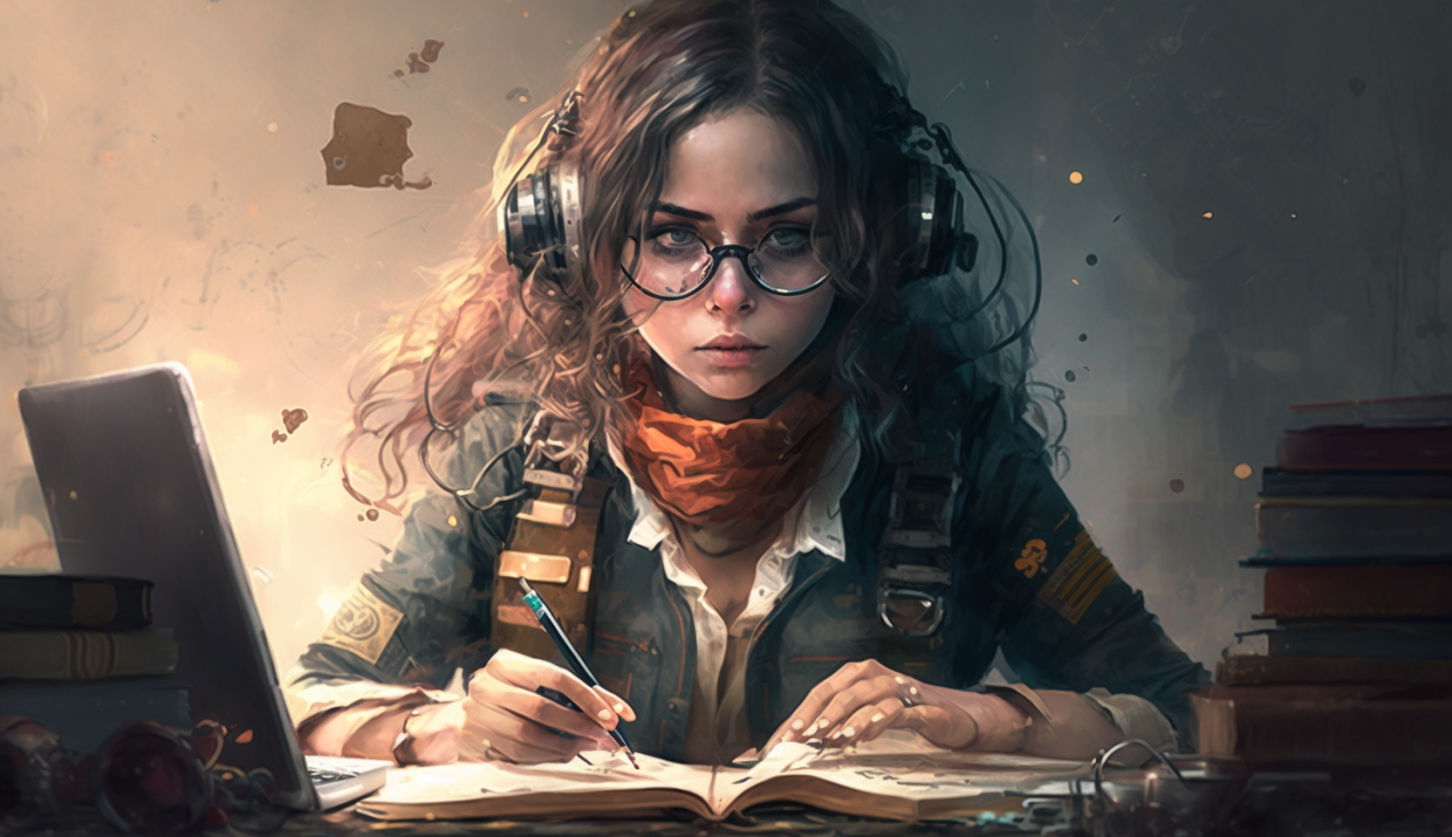 Selecting the ideal CV for your profession/occupation is critical to increasing your chances of being noticed by potential employers. By following these tips, you can craft an effective CV that stands out from the crowd.
Recruiters usually spend less than three minutes reviewing each CV they receive, so ensure yours is packed with pertinent information that displays your skillset.
Tip 1: Consider the job requirements
When applying for a new job, it's essential to take into account the job requirements before crafting your CV. By reviewing the job description carefully, you can focus on developing the necessary skillsets for this position and tailor your CV accordingly.
A CV is a marketing tool used to showcase academic qualifications, work experience and skills to potential employers. It should be tailored specifically for the job opportunity in order to demonstrate your suitability for the position and move you onto the next stage of the recruitment process.
When crafting your CV, there are various formats to choose from based on your profession/occupation. Selecting the correct CV can make you stand out from competitors and get noticed by recruiters.
Tip 2: Evaluate your work history
When applying for a new job, it is essential to assess your work history. Doing this will enable you to select the appropriate CV format tailored for your profession/occupation.
Occupation is the general term for a specific field of work, while profession denotes more specialized expertise. Professionals usually possess degrees, certificates or training that demonstrate their abilities and qualifications.
A work history is a comprehensive record of each job an individual has held, along with information on their employment duration and responsibilities in that role. It also allows potential employers to conduct background checks on candidates to determine whether they have proven reliable employees in the past.
Tip 3: Emphasize your skills
A skills-based CV emphasizes your strongest attributes and qualities over more traditional education and work experience. This can be advantageous for job seekers with little relevant work experience who would rather showcase their abilities rather than their educational background.
Jobseekers should utilize their job description to identify four or five skills which they will then elaborate upon in their personal statement. Furthermore, it's helpful if they provide examples of how these abilities have been applied in current or past roles.
This section should not exceed two pages and serve to showcase a job candidate's most desirable qualities. They should also include their references and contact info here.
Tip 4: Keep it concise
CVs should be concise, clear and direct. On average, recruiters spend eight seconds reading your CV so you don't want to waste any time or add too much information.
It is essential to be accurate when recording your accomplishments. Make sure you include the pertinent dates and details, including awards or scholarships received.
Recruiters can quickly detect discrepancies in your employment history, such as career gaps and periods of unemployment.
Some candidates may prefer a hybrid functional or chronological CV, but you must ensure the content is pertinent to the job you are applying for. With this type of CV, skills and profile come before work experience.
Tip 5: Customize your CV
Crafting a tailored CV specifically for each job you apply for can make your application stand out from the rest, increasing the likelihood that potential employers will take notice and put you into the "yes" pile, rather than just the "no" pile.
Your CV should highlight your accomplishments, so be sure to include publications and conference presentations where you have made an impact or demonstrated your expertise in a particular field.
On your CV, it is wise to include relevant hobbies and interests; however, make sure they add value to the job application. Otherwise, adding them can detract from your main message.
Different Types of CV Formats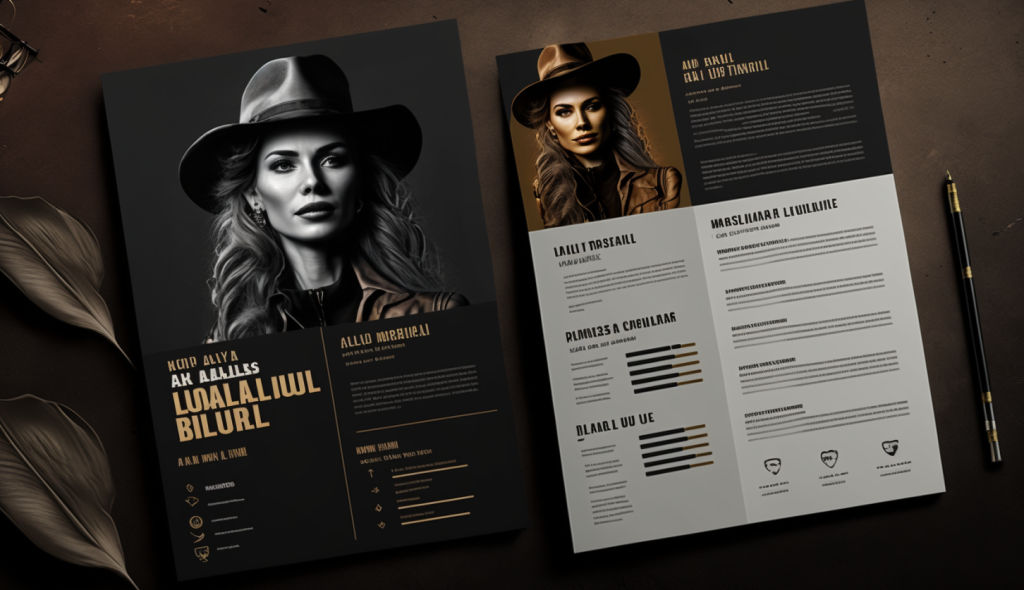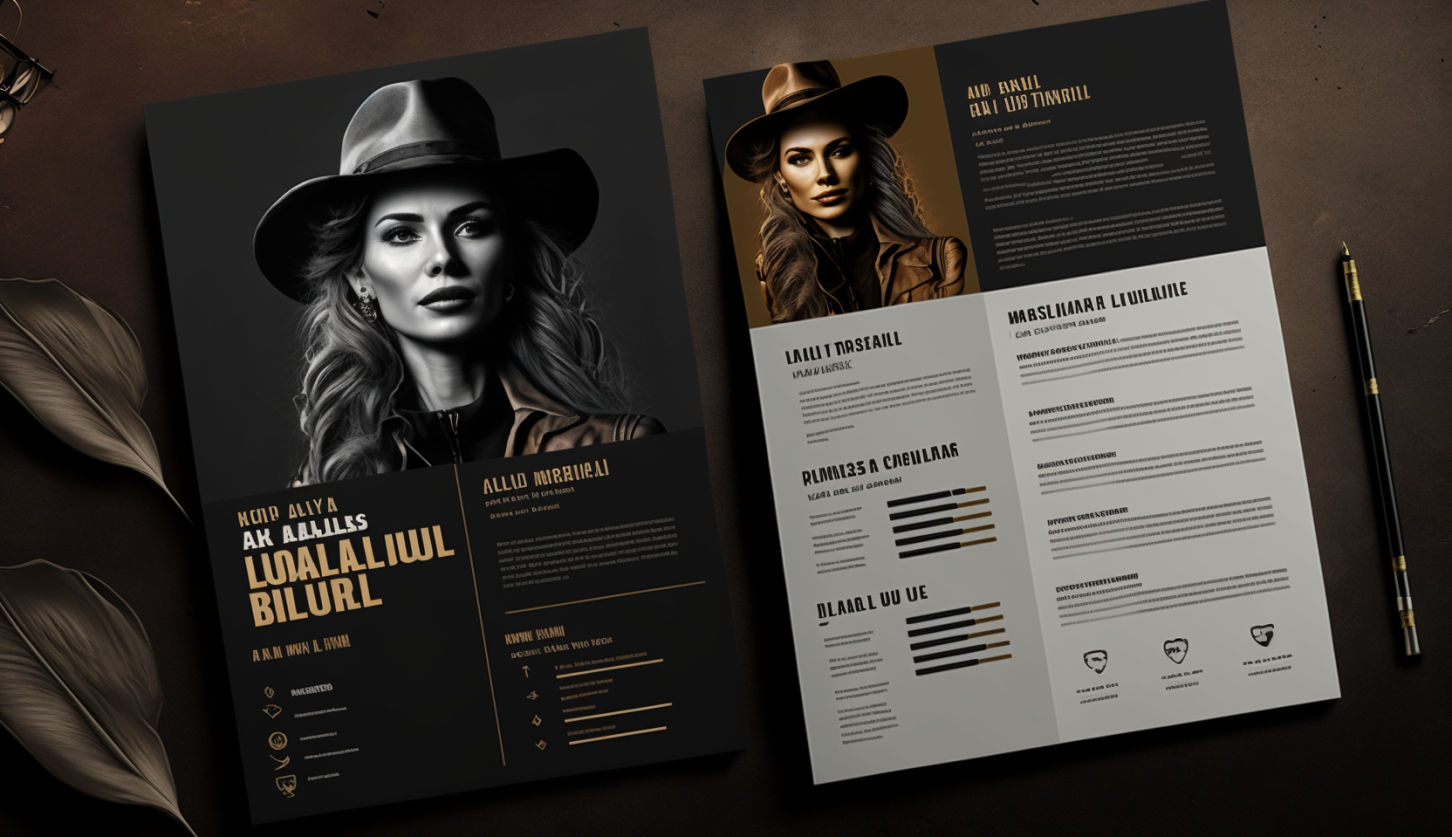 CVs are essential tools for job seekers in searching for employment. But they must be written professionally with no spelling or grammatical mistakes.
Selecting the ideal format for your CV is critical. Here are some common choices:
CV Formats 1: Word CV
If you're short on time, creating a CV in Word is an efficient way to begin the job application process. This type of template offers an uncomplicated design and is easy to personalize with your details.
A CV is a more detailed document than a resume, often outlining your accomplishments and educational background. It also showcases qualifications such as research, grants, publications, awards, teaching or speaking experience.
Microsoft Word offers a selection of templates to help you visualize the layout of your resume, such as which sections should be included and how they're organized. These can be invaluable in helping you make an effective first impression.
A well-written CV is your first chance to make a lasting impression on an employer, so use it to highlight your professional achievements and expertise. When searching for work, prioritize listing accomplishments over duties whenever possible and tailor the CV according to the job role you're applying for.
CV Formats 2: PDF CV
PDF CVs are documents that save the content of your resume in a format suitable for viewing on computer screens. This preserves all formatting, making it simple for recruiters to read.
Word is the most common CV file type and also works best if sending your resume to an Applicant Tracking System (ATS). Unfortunately, some ATS systems have difficulty reading PDF documents, so make sure you check which one a potential employer requires before submitting your resume.
When submitting a resume, make sure it includes your name, job title and date in the filename. This helps busy recruiters and employers quickly recognize who you are and which position you are applying for.
CV Formats 3: HTML CV
An HTML CV is an effective way to showcase your work experience and skills in a creative, eye-catching format. Furthermore, this resume-friendly format enables recruiters to quickly scan the information presented on it.
Make your HTML resume stand out by including elements like bold, italics, and other easy-to-read fonts. However, use them sparingly so as not to obscure the message you wish to convey.
A strong CV should include a research, teaching and service section that showcases your expertise within an established context. This could range from publications in your field to research-driven teaching interests or faculty appointments.
Write a summary section to highlight your greatest successes and contributions in an area of expertise. Doing so can help recruiters recognize your potential and make an informed decision as to whether you possess the necessary skillset and experience for employment.
CV Formats 4: ATS-friendly CV
When applying for a job, an employer may ask you to upload your resume and cover letter into an online application form. At this point, the company's applicant tracking system (ATS) will scan your CV and assess your suitability for the role.
When submitting your CV, formatting it correctly for ATS software is essential. The most suitable format to use is Word document file type as this makes analyzing information into a digital applicant profile much simpler for ATS software.
ATS-friendly CVs should follow a straightforward, logical structure with an elegant professional summary and work history section that showcase your skillset and qualifications for the position. Furthermore, they must include essential contact information as well as a list of core competencies, certifications, and experience.
How to Write Industry-Specific CVs
Industry-specific CVs are an effective way to attract recruiters and demonstrate your relevant skills and experience. Incorporating industry-specific buzzwords into your CV will make your application stand out in an applicant tracking system (ATS).
Numbers, data and statistics can be included in your CV to demonstrate that you have achieved results and prove to any employer that you are an asset to their business.
1. Academic CV
Academic CVs are significantly longer than resumes and provide a detailed overview of your qualifications for the position. They also give recruiters an in-depth view of your academic history, education, awards, honors, and special abilities.
First, ensure to include your personal information and contact details in the header section of your academic CV. This should include your full name, professional title, home address, institutional address, phone number, and email address.
Additionally, list any affiliations and appointments in professional associations or academic societies, committees you've served on, student groups you have led and extracurricular projects you have been involved with. You may want to add a research objective if applicable.
2. Medical CV
No matter if you're just starting out or mid-career, your CV must be up to date and professionally written. It should showcase your academic qualifications, research skills and publications, clinical governance expertise, teaching or management experience.
Additionally, you should include any relevant training courses and symposiums (like suturing or advanced life support courses) that add value to your CV. Doing so will set you apart from other applicants.
Medical careers require a great deal of dedication and hard work to succeed. Therefore, it's essential that you present yourself in an appealing way so hiring managers will take notice and give you your dream job!
3. IT CV
IT is a highly competitive field that demands well-written CVs to stand out. With an increasing need for staff, flexible working methods and generous salaries, IT jobs are becoming more sought-after than ever before.
The IT CV should have a concise, organized layout that conveys key information about your qualifications, experience and career objectives in an understandable and straightforward manner. It should not exceed two pages in length and be formatted professionally for maximum impact.
The education section should include the name of the university, degree title, location and year earned. Likewise, employment history should include your name, dates of employment (including any gaps), as well as the full name of the company you worked at.
4. Engineering CV
Engineering CVs must be tailored to the job you're applying for. This means including keywords and phrases specific to that role in both your cover letter and CV, as well as matching up your skillset and experience to the job description.
Your engineering CV should focus on your work and education history. This should include all qualifications, skills and achievements and be organized in reverse chronological order.
Additionally, include a brief profile of your engineering skills, abilities and experience. This will enable the recruiter to quickly recognize your key advantages and how they can benefit from working with you on their business or project.
5. Creative CV
Industry-specific CVs are an effective way to demonstrate that you possess the necessary skillsets for employment. This could include past work experience in a certain field, educational credentials and even volunteer activities.
Creative CVs are often employed in fields such as marketing, graphic design and architecture. These unique layouts, subtle changes to color schemes and creative takes on sections and other details aim to provide readers with a visually pleasing reading experience.
Though these CVs may stand out, they may not be suitable for every job opportunity. Some companies and industries do not favor this format due to its unorthodoxy, and will therefore reject it out of hand.
CV Writing Tips For Beginners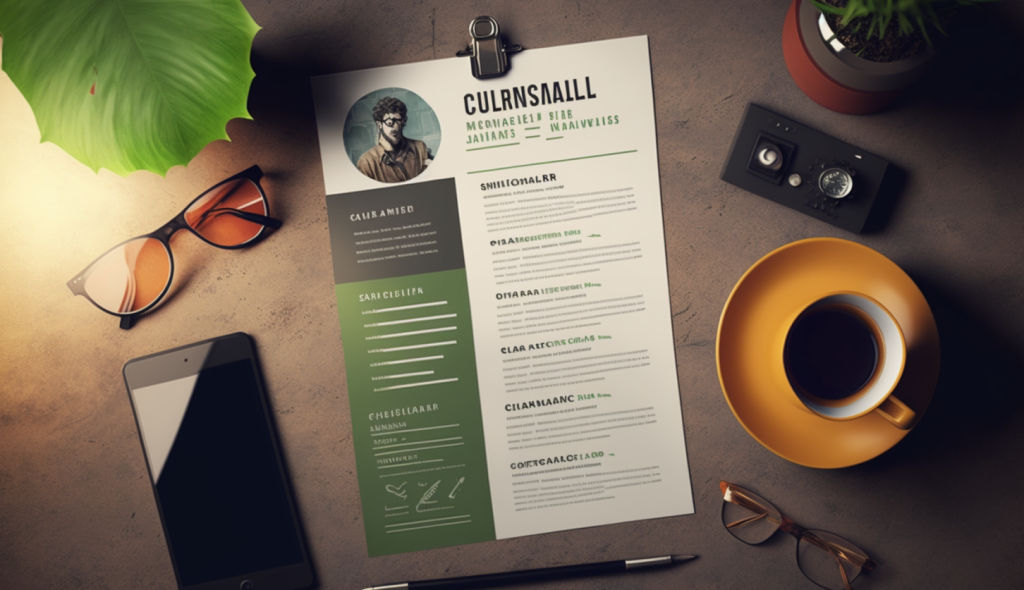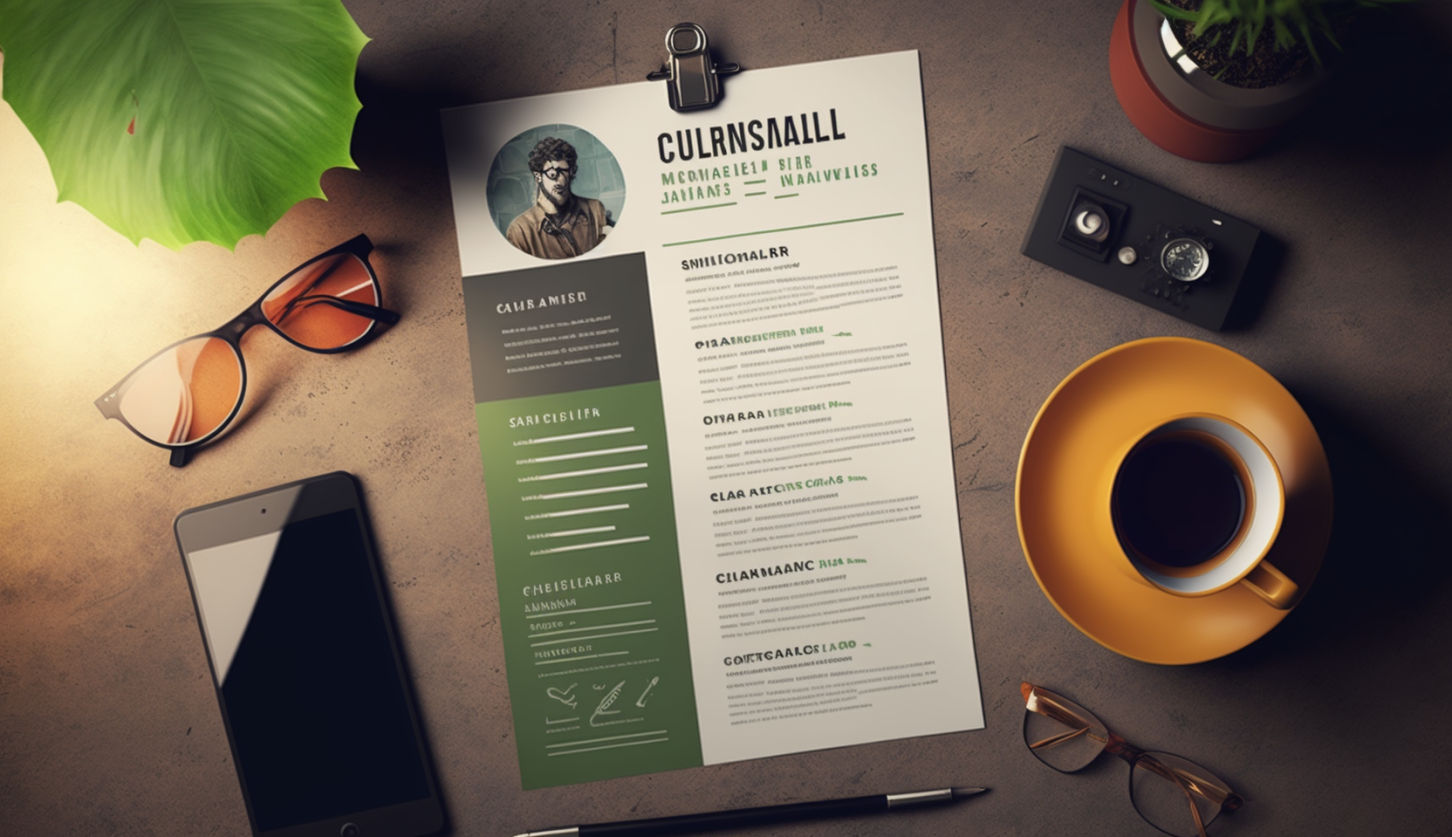 No matter your level of experience or knowledge about CV writing, these tips can help you hone your craft and avoid common errors.
A CV is often the first piece of information recruiters look at, so it must capture their attention within seconds.
CV Writing Tips 1: CV Keywords
A successful CV effectively showcases your skills and experience so an employer is motivated to hire you. To accomplish this, be sure to use keywords related to the job posting you're applying for.
Finding resume keywords should be found within a job posting. Utilizing words from this description will enable you to customize your resume according to both the job requirements and any applicant tracking systems (ATSs) used by most companies.
For instance, if the job posting calls for someone who can successfully lead projects, you could include that skill set in both your list of skills and a bullet point under recent work experience.
In addition to recognizing keywords from the job description, it's also essential that you include all of your experience and education. Doing this increases your likelihood of being filtered through an ATS system and reaching the hiring manager's inbox.
CV Writing Tips 2: Action Verbs for CV
When crafting your CV, the verbs you use to describe your accomplishments and professional experience are critical. Your objective should be to demonstrate that you are an ideal candidate for the position by emphasizing achievements and showcasing them prominently.
Passive or weak language in your document can undermine its effectiveness and put your application at a disadvantage. On the other hand, using action verbs correctly makes all the difference in a resume.
Finding the ideal words for your resume requires taking into account job descriptions and matching them to your qualifications. Doing this will enable you to recognize which actions employers value most.
Consider including numbers and statistics to your CV so the recruiter can quickly assess your professional accomplishments. Doing so can be a great way to demonstrate the extent of your professional achievements, potentially leading to an interview invitation.
CV Writing Tips 3: Personal Statement for CV
A CV personal statement concisely sums up your qualifications and career aspirations in a few sentences, helping recruiters quickly determine if you are suitable for the position.
Your CV should be tailored specifically for each role you apply for, emphasizing the skills and accomplishments relevant to the position. It may be tempting to include all of your experiences and successes here, but only include them if they are pertinent.
A persuasive personal statement is an integral component of your CV and should be written with the goal of increasing your chances for an interview. Think of it like crafting an elevator pitch: ensure you sell yourself!
CV Writing Tips 4: CV Mistakes to Avoid
Writing a CV can be tedious, but it's essential that you get it right. A single misstep could cost you your job opportunity!
A CV is your chance for a first impression, and if it's not clear or scannable, recruiters are likely to move on to the next candidate. That's why it's essential that you avoid these top CV mistakes when creating yours!
Your CV's readability will instantly give off a negative impression, so it is essential that you write in an accessible and readable format.
Additionally, having incorrect job titles and dates listed can be a major turn off for recruiters. Re-read your CV multiple times and check for any inconsistencies to guarantee everything is correct.
CV Templates to Help Job Seekers Create a Professional CV Quickly and Easily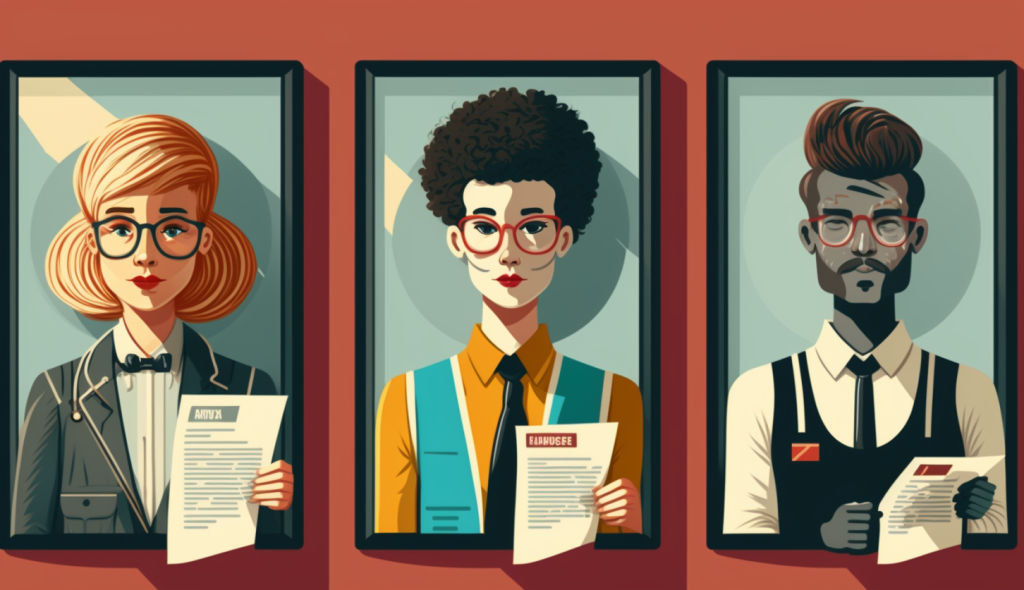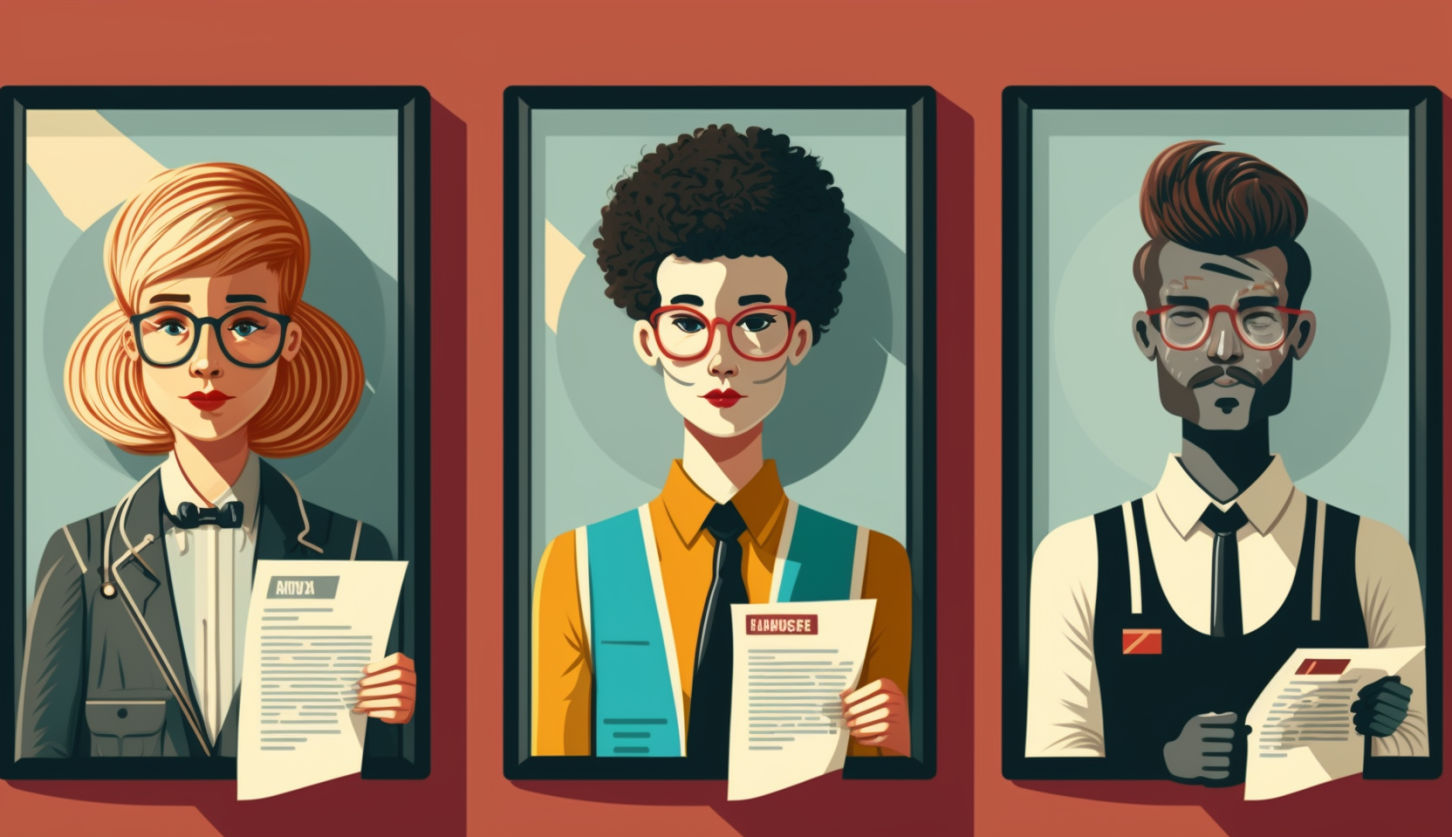 CV Templates offer job seekers a convenient and professional way to craft a professional CV quickly and easily. No matter if you are transitioning careers or recently graduated, these templates can provide the style and structure necessary for success.
Use these pre-made CV templates as a starting point and customize them to reflect your unique experience, skills and objectives. When you have the CV that's perfect for your career, begin submitting it to potential employers.
CV Templates #1: Professional CV Template
Pre-made CV templates can be an excellent starting point when crafting your CV. They typically boast a neat and professional layout, along with sections for education and work history.
Professional templates not only give off a polished and professional appearance, but they also incorporate Applicant Tracking Systems (ATS) keywords. Employers use these specific words to identify qualified candidates based on their education, skillset and experience.
If you are an IT graduate applying for an industry job, a CV template with multiple skills sections would be ideal. Furthermore, adding a section for conference attendance and presentations demonstrates your dedication to your profession.
CV Templates #2: Modern CV Template
Modern CV templates are an effective way to make your CV stand out from the rest. These documents are user-friendly and demonstrate to recruiters that you possess the necessary abilities and experience for their job roles.
A well-crafted CV can save you valuable time and effort during the application process, and using a modern template will help ensure it's done right the first time. Whether you need something professional or creative, these resume examples will guarantee your resume stands out from others.
Modern CV templates should include your contact information, such as name, phone number and email address. They should also highlight your education, experience and achievements. Eliminate unnecessary personal details like age, nationality or marital status.
CV Templates #3: Creative CV Template
Creative CV templates use unique layouts to make the information in them stand out, helping attract attention and increase the chances that a recruiter will spend time reading it.
These templates allow you to express your artistic style in a professional manner, emphasizing both your personality and skillset. They are often employed by applicants applying for jobs in fields such as graphic design or digital marketing.
Creative CVs are an excellent opportunity to show off your artistic side, but they should still be professionally composed and edited. Be sure that any over-inflate or embellishment, as well as any lack of factual accuracy is absent from your CV.
Hiring managers don't have the time to read through hundreds of CVs, so a creative CV can be an effective way to grab their attention and pique their interest in your application. Make the design interesting and unusual while packing as much information into it without overcrowding it.
CV Templates #4: Minimalist CV Template
A minimalist CV template can be an effective choice for job seekers who want to make a good impression without drawing attention to their lack of experience. This format may also be beneficial to professionals with employment gaps or career switchers who wish to emphasize transferable skills.
This template from Behance features multiple graphics in place of traditional text boxes, making it the perfect choice for candidates who want to demonstrate their design skills and creativity.
A minimalist resume design makes it effortless to read and gives it a personal touch. For extra impact, add cute graphics that showcase your hobbies or interests to make it stand out from competitors.
This 2023 minimal resume template begins with a bold, simplistic header and then presents all essential resume sections in an organized, straightforward style. Plus, it includes a bar graph to demonstrate your skillsets.
Overview of Popular Online CV Builders
Crafting a professional-looking resume is essential to getting hired. A well-written CV can make you stand out from other job applicants and boost your chances of passing the Applicant Tracking System (ATS).
Online CV builders make it simple to craft an impressive resume. These apps boast an uncomplicated user interface and offer templates tailored for different jobs, plus some even include additional services like cover letter writing or resume editing at a cost.
1. Novoresume
Novoresume is an online resume builder that assists job seekers in creating professional-looking documents that are captivating to employers. It provides various templates, interactive visuals, and detailed analytics to demonstrate a job seeker's abilities.
Additionally, it provides tips and advice on crafting an impressive resume. Its AI analysis tool suggests improvements to your document as you work on it, offering helpful and intuitive feedback.
Novoresume's free version offers eight one-page templates that are ATS compliant, and you can customize each layout according to your preferences. However, for even greater template selection and customizing capabilities, customers can upgrade to premium status for even greater benefits.
Create a cover letter for your resume to make it more professional and stand out from competitors. Additionally, you can add photos to the document, customize its colors and layout, and more!
2. Zety
Zety is a modern, polished resume generator that helps you craft an effective document for your job search. It provides various templates and helpful advice to help you craft an impressive resume.
It also features a useful resume checker that scans your resume to see how well it matches the requirements of a job ad you're applying to. If there are any discrepancies, the checker will point out any keywords missed and help correct them.
The resume builder provides an uncomplicated user interface, featuring 20 attractive templates and plenty of customization options. Furthermore, it includes a powerful text editor for added versatility.
Customer support staff at Vizio are accessible by phone or message, with an average waiting time of two minutes. Agents offer straightforward answers and helpful advice.
3. Canva
Canva is an online graphic design tool that lets users craft a wide variety of designs. It features an intuitive user interface and extensive library of fonts and images for use.
Canva offers a number of education-specific features. One particularly helpful one is its brand kit option, which helps guarantee all content matches your official branding.
You can add brand assets to your 'uploads' section (such as logos or photographs), so that if you use them in your Canva designs, there's no need to worry about violating any brand guidelines.
Unfortunately, Canva's free version does have some restrictions when it comes to stock photography, templates and font choices – as well as limited team-sharing capabilities. Plus, in order to edit or export your designs you must be connected to the internet.
4. VisualCV
VisualCV is an online tool that makes creating a professional-looking resume easy. With its built-in templates, VisualCV has something for everyone – from tech professionals to managers, marketers and engineers.
You can access the platform's premium features for just a monthly or quarterly fee. These include resume formatting services, ATS-friendly templates, and more.
Another great feature of VisualCV is the ability to download your profile as a PDF and send it directly to an employer. Furthermore, its intelligent resume analytics will show you how often your CV has been viewed and which companies have downloaded it.
VisualCV differs from traditional resumes in that it enables you to add text, charts, graphs, images, video and animations to your profile. This makes the document more dynamic which will surely catch the attention of recruiters and encourage them to read your entire profile.
Final Thoughts – Which CV You Have Made In Your Profession/Occupation?
Which CV Should You Make in Your Profession/Occupation
ACVs are essential tools for career success, whether in academia or industry. Selecting the correct CV for your field and tailoring it to highlight relevant experience and skills relevant to the job application are critical steps in getting ahead.
Formatting and Writing Tips
When crafting your CV, the most essential thing to keep in mind is keeping it concise and easy to read. This means keeping content brief with bullet points to communicate key points. Furthermore, use a professional layout with text size limited to no more than two A4 pages.
Employers typically scan a CV within seconds, so be sure your words are as precise and straightforward as possible. Additionally, proofreading your CV before sending it out helps identify any mistakes so you can rectify them promptly.
1. Chronological CVs – ideal for recent graduates or those with extensive experience (up to two pages).
Chronological CVs are an efficient and straightforward way to display your work experience. This type of document starts with your most recent role and works backwards, aligning most text along the left margin. This makes sure all relevant information is visible on the page for recruiters to quickly scan through it.
2. Functional CVs – Ideal for individuals who have experienced gaps in their employment history or who have transitioned into a different career direction (up to three pages). This type of CV takes an innovative and less traditional approach when listing your work experience, emphasizing transferable skills that you have acquired over time.
3. Industry-Specific CVs – Perfect for those seeking employment within their field of expertise.
An academic CV emphasizes your education and research accomplishments, while an industry-specific CV emphasizes your experience and skills that are pertinent to the role you're applying for. Doing this can help highlight the most relevant experiences and abilities relevant to that position, increasing the chances of being invited in for a job interview.
4. Writing Tips for Industry-Specific CVs
When crafting an industry-specific CV, the most essential element to remember is that it must be accomplishment-focused. Your CV should be formatted similarly to a methodology section of a peer-reviewed journal; not about what you did but how it was done.
5. Skills – Make sure to list both hard and soft skills on your CV so employers can see that you possess a range of qualifications and abilities that are appropriate for the role.
6. Awards and Honors – Be sure to include any awards and honours you have been presented as well as any accolades earned throughout your career.
7. Professional Associations & Affiliations – Be sure to list any professional affiliations you have held, as well as memberships in clubs or societies you are affiliated with.