Job Security Vs. Career Advancement
A job is a position of regular employment that compensates the employee for their services.
Career refers to one's advancement and pursuit of professional accomplishments until retirement.
Job security is the assurance that an individual will keep their job without fear of unemployment, usually due to contractual terms, labor laws prohibiting unfair termination, collective bargaining agreements and other workplace limitations. Government jobs as well as those in law enforcement or healthcare tend to offer more security than private sector positions.
Secured employment can boost an employee's efficiency and productivity, as well as reduce the need for recruitment. Furthermore, having job security may benefit an organization's financial statement due to reduced recruitment expenses.
Insecurity in a job can have serious implications for an individual's mental health and well-being. It may lead to employees feeling stressed about their job and losing interest in it; additionally, depending on job security for paychecks may prevent employees from saving money for retirement or other goals.
It can also prevent people from investing in their skills and career growth. It could make it harder for them to find new employment if they lose their current one, since they lack the necessary qualifications or experience to compete with other candidates.
Skill development is the process of honing an individual's abilities to do a job by teaching them new methods or honing existing abilities. Having skill development on board is essential for both employees and employers alike.
Differences in Skill Development Opportunities Between Jobs and Careers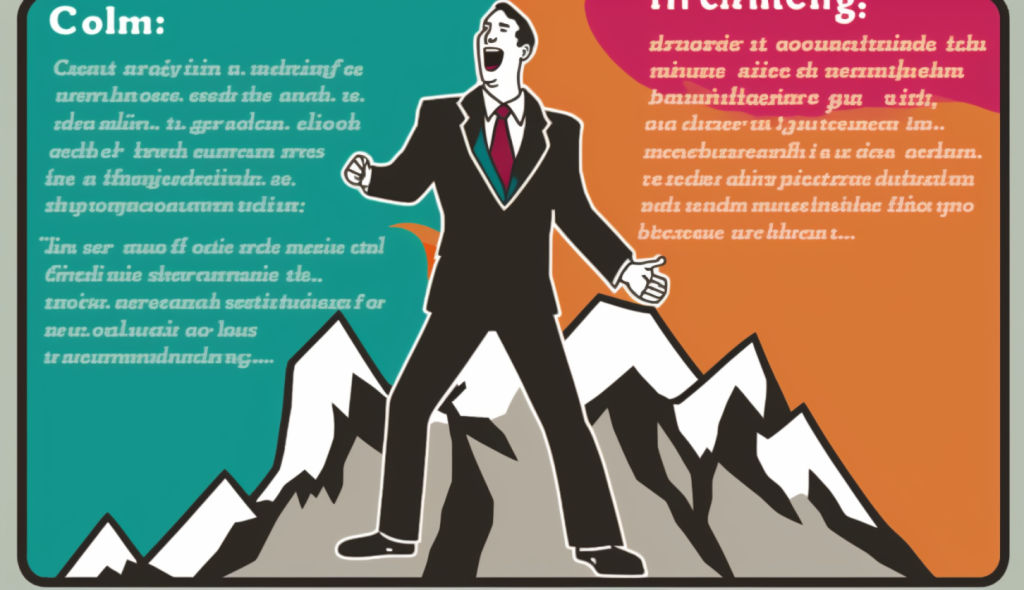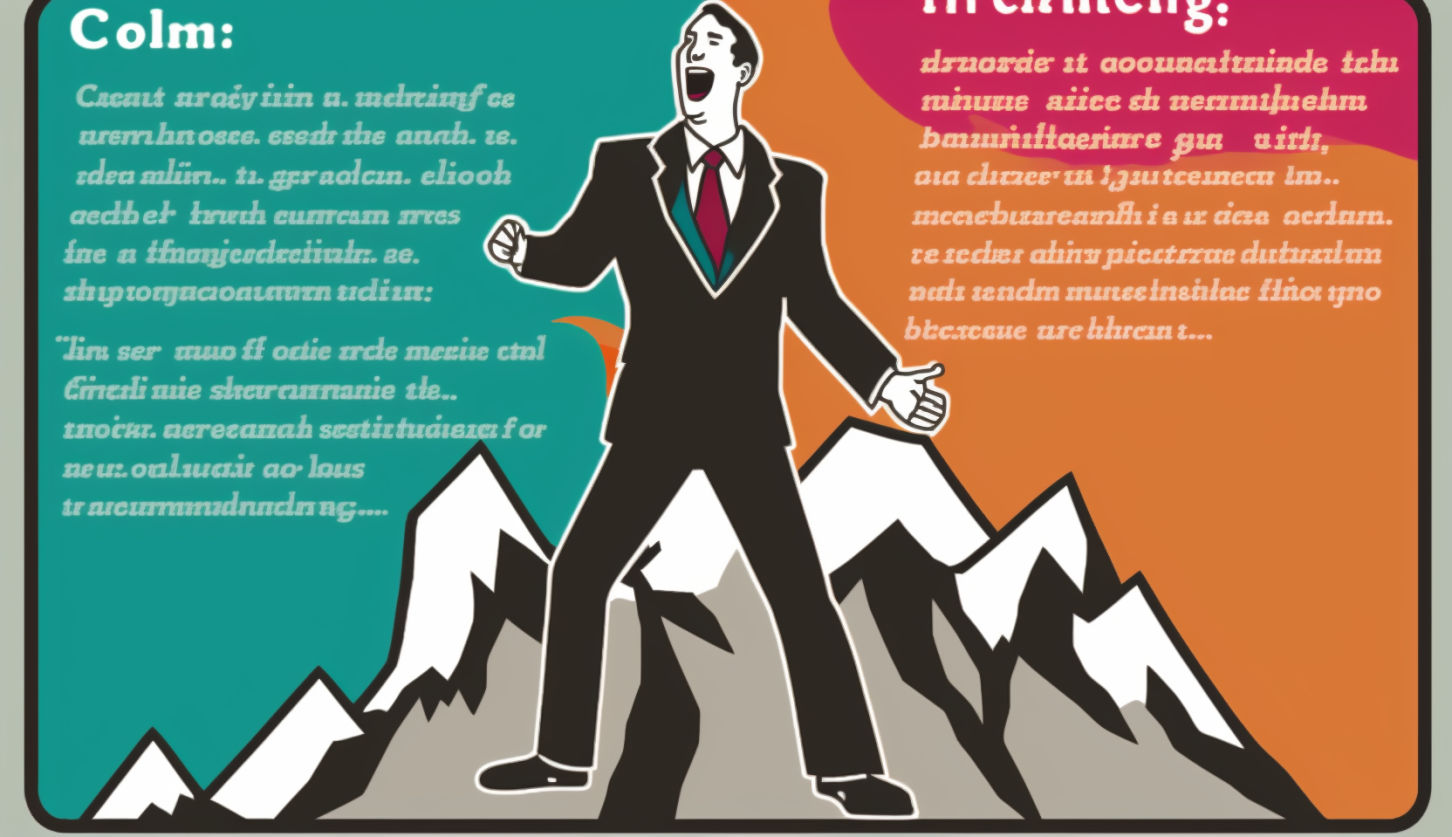 No matter which career path you select, always strive to develop your skillset through on-the-job experience, formal training or education.
Technical skills are important, but so too are soft abilities such as communication and team-building capabilities. Although these tend to get overlooked during hiring processes, they have a significant impact on your career success.
Short-term vs. long-term focus
Skill development opportunities are essential for career progression and employee retention. Employees who don't feel they have the chance to progress within their current jobs may seek new endeavors, which may ultimately lead them to leave the company altogether.
Many companies are transitioning toward skills-based hiring practices, which assess an applicant's capabilities for a particular job or function. For instance, this approach might involve reviewing an applicant's prior work experience and degree.
However, skills-based hiring managers take into account both hard and soft skills when selecting candidates for specific roles within an organization. Hard skills refer to specialized knowledge and expertise required for a given job; soft skills refer to general qualities applicable across many roles within that same organization.
Communication abilities are necessary for workers in sales and marketing roles, while leadership qualities are necessary for those managing teams in any department.
Short-term goals, on the other hand, aim to enhance performance over a specific time period or period. For instance, saving money for a wedding or paying off credit card debt could be two such examples.
Longer-term goals differ from short-term ones in that they take more effort to accomplish. For instance, a long-term objective might be taking an online course on coding or marketing in order to maximize success over the long haul.
Job-specific vs. transferable skills
Employers typically seek candidates with transferable skills. These include the capacity to work well within a team, communicate effectively with others, and solve problems effectively.
These skills can be acquired through education and training, on the job experience, or other non-paid experiences. They are transferrable to any job or career opportunity and will make you stand out from other applicants.
Many remote hiring teams emphasize soft skills like communication, empathy and active listening when evaluating candidates. These abilities are essential for creating a psychologically safe workplace and are increasingly in demand today as companies become more conscious of the need to build rapport with employees.
Enhancing and honing these skills can make you more successful in both your current role and in the future. Your transferrable abilities will be easier to demonstrate on resumes and during interviews, increasing the odds that you get the job offers desired.
Training and development opportunities
Training and development specialists assist people in developing new skills that can enhance their performance at work. They facilitate workshops and classroom sessions, create training materials or deliver online virtual units.
These positions offer the potential for career advancement in the future, as it's essential to stay abreast of industry trends and acquire new skill sets. They are commonly found across various industries such as education, healthcare and IT.
Individual contributors on this path may not have an interest in management roles, but they can progress within the organization over time. With experience comes opportunities to move up the ladder and become managers or consultants within it.
Managers can nurture employees' development by mentoring them throughout their professional journey. This may involve assessing goals, capabilities and any gaps in experience or education.
Employees can gain new skills through specialized training on the products, services or features offered by a company. This makes an employee more efficient at their job and better equipped to meet customer demands.
A well-conceived and implemented training program can have a beneficial effect on the business in numerous ways. It may increase productivity, foster employee engagement and ensure compliance with laws and policies; moreover, it may give your company an edge in the competitive environment.
Examples of Skills Developed in Jobs Vs Careers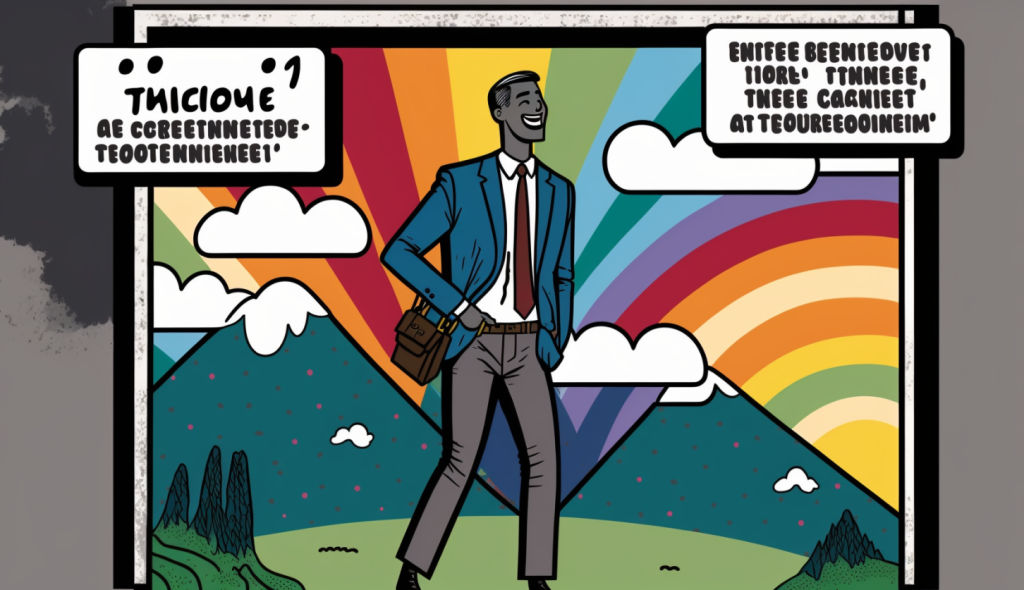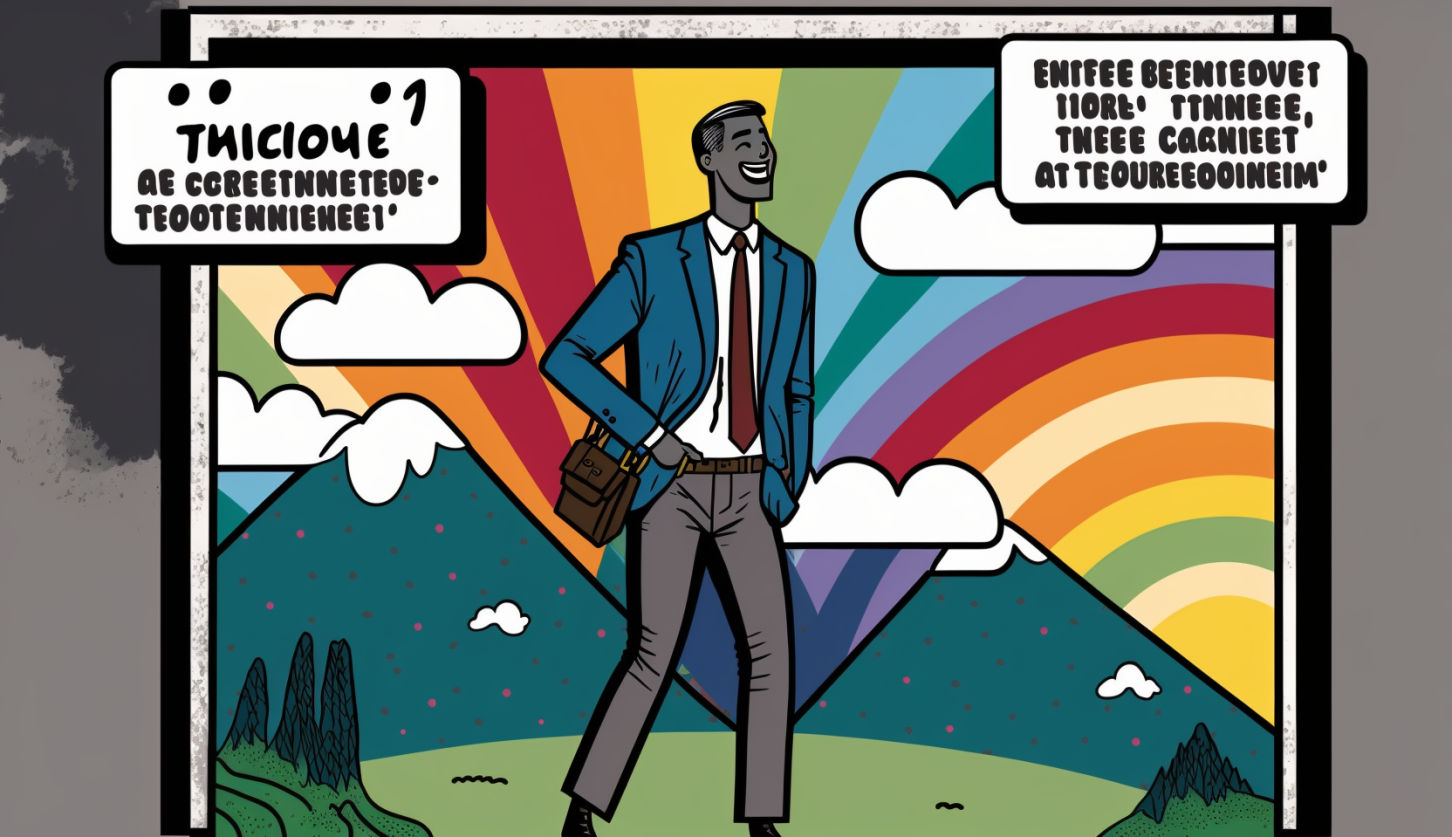 Job skills are specific to a given role, while career skills can be transferred between jobs. Both are necessary for a successful career; however, some are more desirable than others.
Problem-solving is an example of a career skill you can hone over time, rather than having to acquire it through specific jobs. Employers seek individuals who possess the capacity to solve issues and work effectively under duress.
Technical skills
Technical skills refer to specialized knowledge and abilities that enable you to perform specific job tasks, using tools and programs in real-world settings. They encompass both digital and physical abilities such as computer programming, data analysis, technical writing, and coding.
Many jobs necessitate a range of technical abilities, such as information technology, business administration and health care. Possessing these competencies demonstrates to employers that you possess the necessary tools for the job at hand.
Security management is another technical skill in high demand. This profession requires understanding how to detect holes, identify vulnerabilities and implement measures designed to strengthen information security within an organization.
Technical skills can give you confidence and make you a more desirable candidate for employers. You can demonstrate these abilities on your resume or during interviews by demonstrating how they've helped you reach success or enhance systems.
Customer service
Customer service is a critical element of any successful business, and businesses are always on the lookout for individuals with excellent customer service skills to add to their resumes. Furthermore, this skill set can be applied across numerous jobs regardless of industry or business model.
The most essential customer service skill is listening carefully and empathising with customers. By understanding their needs and issues, you can work toward resolution more quickly and efficiently.
Another essential customer service skill is the capacity to communicate clearly and concisely with customers. This includes outlining product features in an understanding manner and answering queries in a friendly, polite tone.
A great customer service agent is also adept at problem-solving and creating solutions on the spot. Companies appreciate employees who can come up with creative workarounds or improvised fixes when something goes awry.
Problem-solving
Problem-solving is the ability to recognize and resolve issues that arise in work or life. It requires a range of abilities such as critical thinking, information processing and decision-making.
Develop your problem-solving abilities by becoming more familiar with your field of work and developing technical knowledge. This could be achieved through coursework, training or hands-on experience in the workplace.
Employers seek candidates with strong problem-solving capabilities, as they understand that issues will arise in their work and require someone who can identify and implement solutions quickly.
To demonstrate the problem-solving abilities employers seek, emphasize instances in your resume and cover letter where you faced challenges and found solutions. Be sure to elaborate on how this was accomplished as well as the processes employed.
Leadership
Leadership skills are the abilities you use to manage your team and direct projects. They include effective communication, motivating others, and managing responsibilities efficiently.
Leaders not only teach others about their job, but they also equip them with the necessary skills for success in it. Leaders offer guidance and support to employees who require extra attention, motivate others to take on new responsibilities, and foster a positive work atmosphere.
Leadership also involves being a role model for your team and coworkers. If you are teaching, for instance, students will look up to you as their mentor; therefore, show support and encouragement towards them.
Strong leadership abilities are invaluable in many careers, particularly those that involve communicating with others or making decisions. Some of the most desirable leadership-related jobs include executive roles in business, government and nonprofit organizations as well as project management positions.
Here's a table listing the top 20 highest paying jobs in the market:
| Rank | Occupation | Average Annual Salary |
| --- | --- | --- |
| 1 | Anesthesiologist | $410,000 |
| 2 | Surgeon | $370,000 |
| 3 | Psychiatrist | $220,380 |
| 4 | Physician (specialist) | $220,380 |
| 5 | Orthodontist | $208,000 |
| 6 | Dentist (general) | $175,840 |
| 7 | Corporate Executive (senior level) | $173,320 |
| 8 | Pediatrician | $170,560 |
| 9 | Nurse Anesthetist | $169,450 |
| 10 | Petroleum Engineer | $158,580 |
| 11 | IT Manager | $151,150 |
| 12 | Marketing Manager | $147,240 |
| 13 | Financial Manager | $147,530 |
| 14 | Lawyer | $144,230 |
| 15 | Pharmacist | $128,090 |
| 16 | Software Developer (systems) | $126,380 |
| 17 | Physicist | $125,280 |
| 18 | Aerospace Engineer | $116,500 |
| 19 | Human Resources Manager | $116,720 |
| 20 | Software Developer (applications) | $107,510 |
Note that this information may vary depending on factors such as location, industry, and years of experience.
Benefits and Drawbacks of Skill Development in Jobs vs. Careers
Skill development is essential for employees to do their jobs efficiently. They should know how to utilize new technologies and resolve common issues that may arise in the workplace.
Employers should provide skill development programs that complement employees' career objectives. Doing so is an essential strategy for keeping staff contented and loyal.
Quick Learning
Acquiring the capacity for rapid learning requires a great deal of dedication and hard work, but can be immensely helpful to those aiming for career advancement.
Quick learners tend to be resourceful and adaptable, enabling them to stay abreast of the ever-evolving environment and industry trends.
They possess advanced abilities in communication, planning, project management, research and organizing.
Fast learners can add significant value to a company by quickly recognizing skills gaps and quickly implementing training solutions. This type of learning is known as "just-in-time," or "JIT."
Variety
The advantage of variety lies in developing a wider range of skills. This can lead to long-term growth, increased responsibility and advancement opportunities.
A career is a series of jobs designed to further your professional development, rather than one job at a time. For instance, you could pursue a medical career and receive special training and education before becoming an actual doctor.
Skill development can also be achieved through job-based training or workshops. These will assist in building a set of abilities that are applicable to your career goals, often tailored specifically to meet individual needs.
Immediate Results
Employees who master skills related to their job role will progress faster and are more likely to stay in their current roles for an extended period of time.
Skill development is essential for all professionals, particularly those pursuing promotion or changing jobs. This process involves mapping out advancement opportunities, assessing an employee's competency, researching training options and validating their abilities.
Though determining the skills necessary to succeed at work can be challenging, a skill-based development program will assist employees in recognizing gaps in their knowledge and expertise and developing new ones that fill those gaps. This could involve something as straightforward as learning a new piece of software or mastering an entirely new language.
Limited Scope
Developing skillsets that meet an organization's evolving needs and requirements is essential for employee retention. It also gives employees the chance to advance into new roles, pursue their career objectives, and remain within the company hierarchy for extended periods of time.
Employees feel appreciated when given more responsibilities and career growth prospects at work. This motivates them to keep working for the company.
Additionally, job skills training aims to teach workers how to perform their duties more efficiently and effectively, increasing productivity while helping them deliver excellent customer service.
Unfortunately, job-based skill development often has a limited scope. This can present an obstacle if an employer needs to train workers for a specific role or fill an unfilled void in the job description.
Limited Advancement
Skill development in jobs is essential as it keeps employees up-to-date on new technology, industry trends and market shifts. Employees who do not acquire these new abilities will not be as efficient at their tasks.
They often struggle to stay motivated and are less likely to take on new tasks at work.
Unfortunately, skill advancement in many jobs is often limited.
For instance, a software engineer seeking to advance to mid-level engineering must acquire new skills. This could involve attending a coding bootcamp or working together on a project with other engineers.
But advancing for the sake of a pay raise or title may not be the best career decision in the long run. It can lead to burnout and even cause employees to lose their sense of purpose in their job.
Final Thoughts on Skill Development – How Job and Career Paths Differ
Skill Development: How Job and Career Paths Differ
At its core, skill development involves practicing new abilities on a regular basis. This is the key to achieving excellence both professionally and personally.
However, not all skills are created equal and there is a variation in complexity. Some tasks require more effort and resilience than others due to their more intricate nature.
Additionally, the amount of time dedicated to each skill can determine if you master it or not. If you spend less than an hour daily working on a particular skill, mastery will take longer than if you dedicate more effort.
Mastering any skill requires breaking the process down into smaller steps. Doing this helps you progress more quickly and prevents you from feeling overwhelmed by the task at hand.
For instance, if you want to develop soft skills like networking or communication, assign quantifiable milestones and monitor their progress closely.
Next, set realistic goals for yourself and enlist the assistance of a mentor or coach to help you reach them. Most importantly, be sure to practice regularly and receive feedback regularly in order to monitor progress and adjust accordingly.
Learning new skills early in life helps you stand out from your peers and builds self-esteem and determination. It boosts confidence and prepares you for various life situations; furthermore, it improves overall health and well-being.