Are you aware of the impact that technology is having on your job or your career? We are currently witnessing a significant transformation in the way we work, a revolution that is altering the very definitions of jobs and careers.
In this article, we will help you understand the difference between jobs and careers, show you how technology is reshaping both, and explain what this means for you as an individual and for businesses around the world.
Understanding Jobs and Careers
At first glance, the words "job" and "career" might seem interchangeable, but there's a meaningful difference between the two. A job is essentially a short-term position, where you perform specific tasks and responsibilities, often for a limited period. It is a way to earn a living and sustain oneself.
On the other hand, a career is a long-term pursuit that is based on your professional goals and ambitions. It's the path you embark on in hopes of advancement, satisfaction, and personal development. A career often aligns more closely with your interests and passions, and it offers opportunities for growth and progression.
Technology: Changing the Landscape of Jobs and Careers
Technology has become an influential force, redefining the terrain of both jobs and careers. It's automating many routine and repetitive jobs, thereby making some roles redundant. But on the brighter side, it is also creating a host of new jobs that were unimaginable a decade ago. These range from roles in data science and artificial intelligence to jobs in digital marketing and virtual reality.
Beyond job creation and automation, technology is also transforming how we work. Virtual communication and collaboration tools have made remote working a mainstream trend. The skills you need to succeed in this new world of work are continually evolving. Adaptability, tech-savviness, and a knack for learning new tools are now as important as traditional skills like communication and project management.
How is technology changing the nature of work?
Technology is rapidly changing the way we work. From automation to new job opportunities, technology is having a major impact on the workforce.
Three main avenues through which technology is reshaping work dynamics include:
Automation: Machines are replacing human tasks, affecting job availability across industries.
Job Creation: Tech advances create jobs requiring skills like coding and robotics.
Workplace Transformation: Technology enables remote work and worldwide collaboration.
In response to these changes, there's a continuous evolution of skills needed for success in the job market.
The workforce must be equipped with critical thinking and problem-solving skills, the ability to collaborate, and a readiness to adapt to changes and learn new abilities.
Here are a few concrete examples of the changing work dynamics due to technological advancements:
Self-Service Kiosks: Self-checkouts replace cashiers, impacting retail jobs.
Data Analysts: Businesses' increasing data collection demands more data analysts.
Remote Working: Technology allows cost-effective remote working, changing traditional norms.
Global Collaboration: Tech fosters global project collaborations, transcending geographical boundaries.
How can I prepare for the future of work?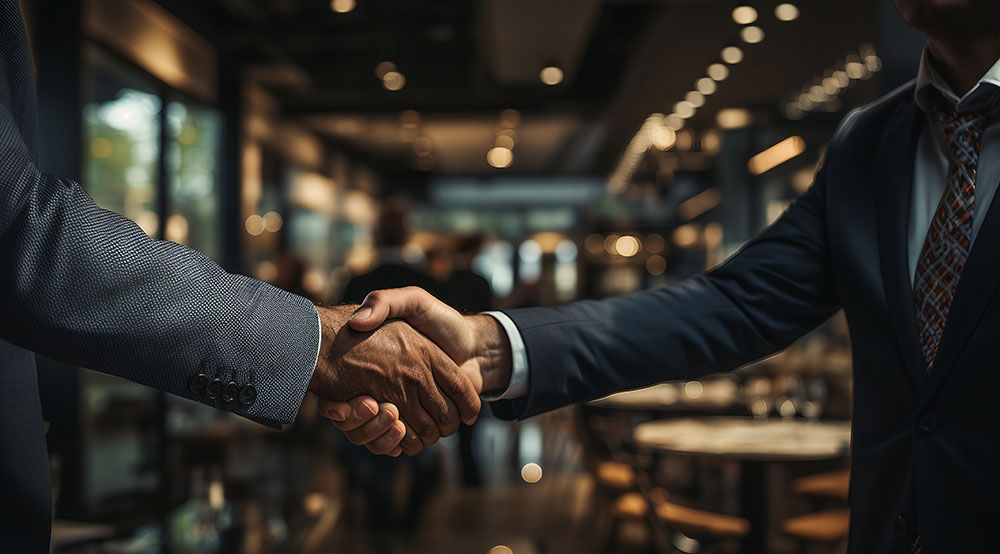 Several steps can be taken to ready yourself for the evolving workplace, such as:
Upskilling: Acquire new in-demand skills via online classes, bootcamps, or conventional educational systems.
Reskilling: Revamp your current skills to align with future relevance through supplementary courses or workshops.
Adaptability: Stay open to novel opportunities and remain flexible to alter your career trajectory as required.
| Action | Benefits |
| --- | --- |
| Upskill | Learn new skills that are in demand in the future, such as data science, coding, and design. |
| Reskill | Update your existing skills to make them more relevant for the future. |
| Become adaptable | Be open to new opportunities and be willing to change your career path as needed. |
| Network | Build relationships with people in your field and stay up-to-date on the latest trends. |
| Get involved | Volunteer or intern in your field to gain experience and build your network. |
| Be proactive | Take steps to prepare for the future of work, such as learning new skills and networking. |
Some additional tips:
Stay up-to-date on the latest trends in technology and the workforce.
Be willing to learn new things.
Be creative and innovative.
Be passionate about your work.
The latest trends who stay up-to-date portal:
Implications for You and Businesses
These changes driven by technology have profound implications for both individuals and businesses. For you, as an individual, it means the need to continually adapt to the changing job market. You must be willing to learn new skills, take on unfamiliar roles, and seize opportunities that may be far from your comfort zone.
For businesses, the message is clear: be agile or be left behind. Companies need to adapt their strategies to keep up with technology and changing workforce needs. They must invest in employee training, adopt new technological tools, and promote a culture of learning and innovation.
Companies too can implement strategies to navigate the shifting job and career environment. These consist of:
Prioritizing employee training and development: Provide avenues for staff to acquire new abilities and stay abreast of recent trends.
Fostering a flexible work environment: Embrace adaptable work options like remote working or flexible schedules.
Encouraging employee independence: Grant employees the freedom to make decisions and demonstrate initiative.
Businesses can work together with jobs in technology
Businesses can partner with tech companies, hire tech-savvy employees, and invest in training to stay ahead of the curve.
Here are a few examples:
Partner with tech companies: Develop new products & services with tech companies.
Hire tech-savvy employees: Hire employees who know tech.
Invest in training: Train employees in new technologies.
Create a culture: Foster creativity & innovation.
Benefits of businesses working together with jobs in technology:
Increased productivity: Automate tasks, free up employees.
Improved decision-making: Collect & analyze data, make better decisions.
Enhanced customer service: 24/7 access, provides better service.
Reduced costs: Automate tasks, streamline processes.
Conclusion: Embrace the Future
The future of jobs and careers, while uncertain, is undoubtedly going to be shaped by technology. This might seem daunting, but remember that change is not only necessary, it's also exciting. It brings with it new possibilities, new learning, and new paths to success.
Your call to action, then, is to embrace this change. Equip yourself with the knowledge and skills needed for the jobs of the future. Continually strive to learn and adapt. Stay ahead of the curve, and you'll not only survive in this changing landscape, but thrive. The same goes for businesses. Embrace technology, invest in your people, and stay ready to adapt. The future belongs to those who are prepared for it. Together, let's step into this new era of jobs and careers with confidence and work together with AI!