Tailoring Your CV For Success
Why Tailoring Your CV Is Essential
No two job descriptions are alike, and a generic CV won't cover all the requirements for an individual role. Therefore, it's essential to make some minor modifications before sending in your application; while this may take some extra time, the results will be worth it as increased interview chances increase over time.
Common Mistakes to Avoid
One of the biggest mistakes people make when tailoring their CV is making too many changes at once. Although this can seem intimidating, don't be scared to make minor tweaks here and there – it's much simpler than you might think!
Identify the Core Skills and Experience That Match Your Target Role
First, read over the job description to identify what qualities the employer is seeking. This will enable you to tailor your CV accordingly by highlighting any pertinent skills or experiences relevant for this position.
The next step in applying these key skills to a job is reviewing your work history and recognizing any previous roles where they have been demonstrated. Recruiters appreciate seeing examples of how these abilities have been put to use in an actual work setting, so make sure these competencies are included on your CV and linked directly to the requirements for the role being sought.
Finally, be sure to reorganize the order of your CV so that the most pertinent experience is always at the top. This could include a recent role, qualification or training course you have completed, as well as any freelance work you've done on the side. Whatever it is, make sure it comes before any other sections on your CV.
From this article, you will find the comprehensive guide as below:
Understanding the Job Requirements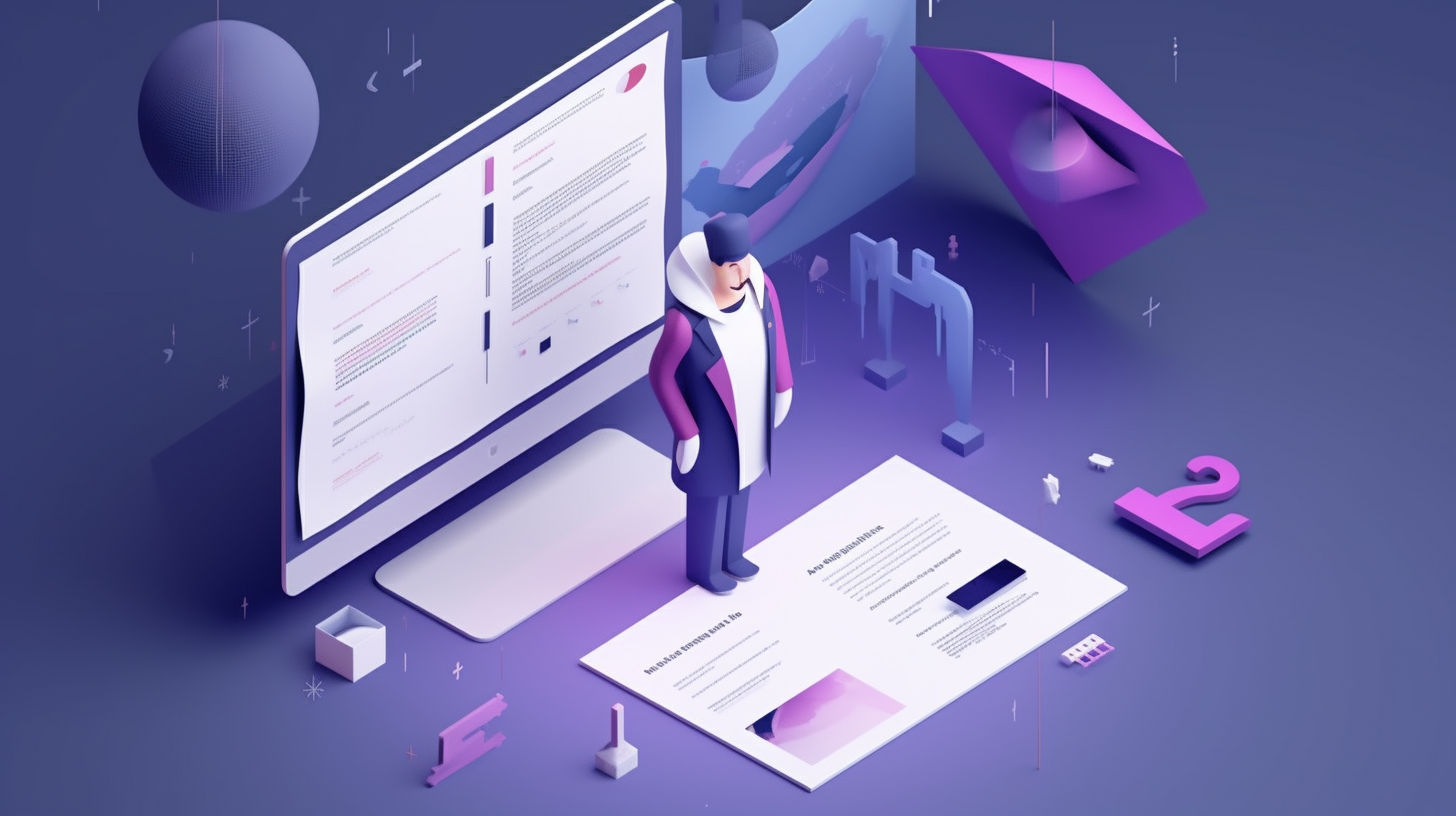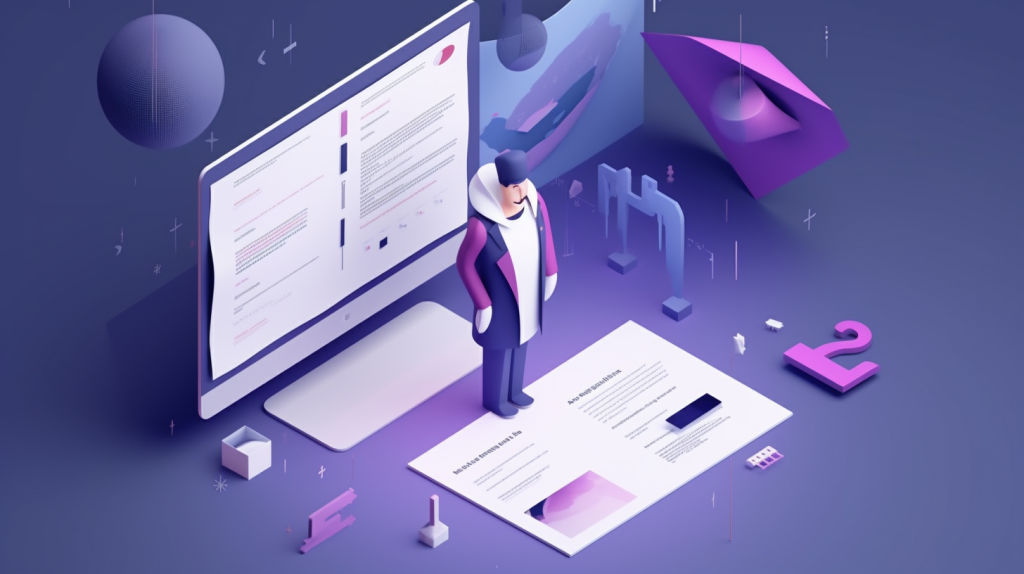 Tailoring Your CV for Success: Understanding Job Requirements
In today's competitive employment market, it is more essential than ever to customize your CV according to each role you apply for. Doing this not only makes you stand out from others but may even increase the chance of receiving a phone call for an interview.
First, Tell How to Read a Job Description
When reading job descriptions, focus on the core functions of the role and how it will contribute to the company's overall objectives. It can be easy to skim over important details, so take time out of reading each word thoroughly.
Identify Key Skills and Qualifications
A job description should outline all the specific skills necessary for the role. This includes soft abilities like teamwork and communication, as well as hard abilities like computer programming.
First, assess your skill set and identify any gaps in experience. This will enable you to decide what additional abilities should be included on your CV and which qualifications are essential for the role.
Research the Company and Industry
Before applying to any industry, do your due diligence on the organization and what they do for the local community. For instance, if you're in advertising, be aware of which campaigns the company is running.
Choosing the Right Format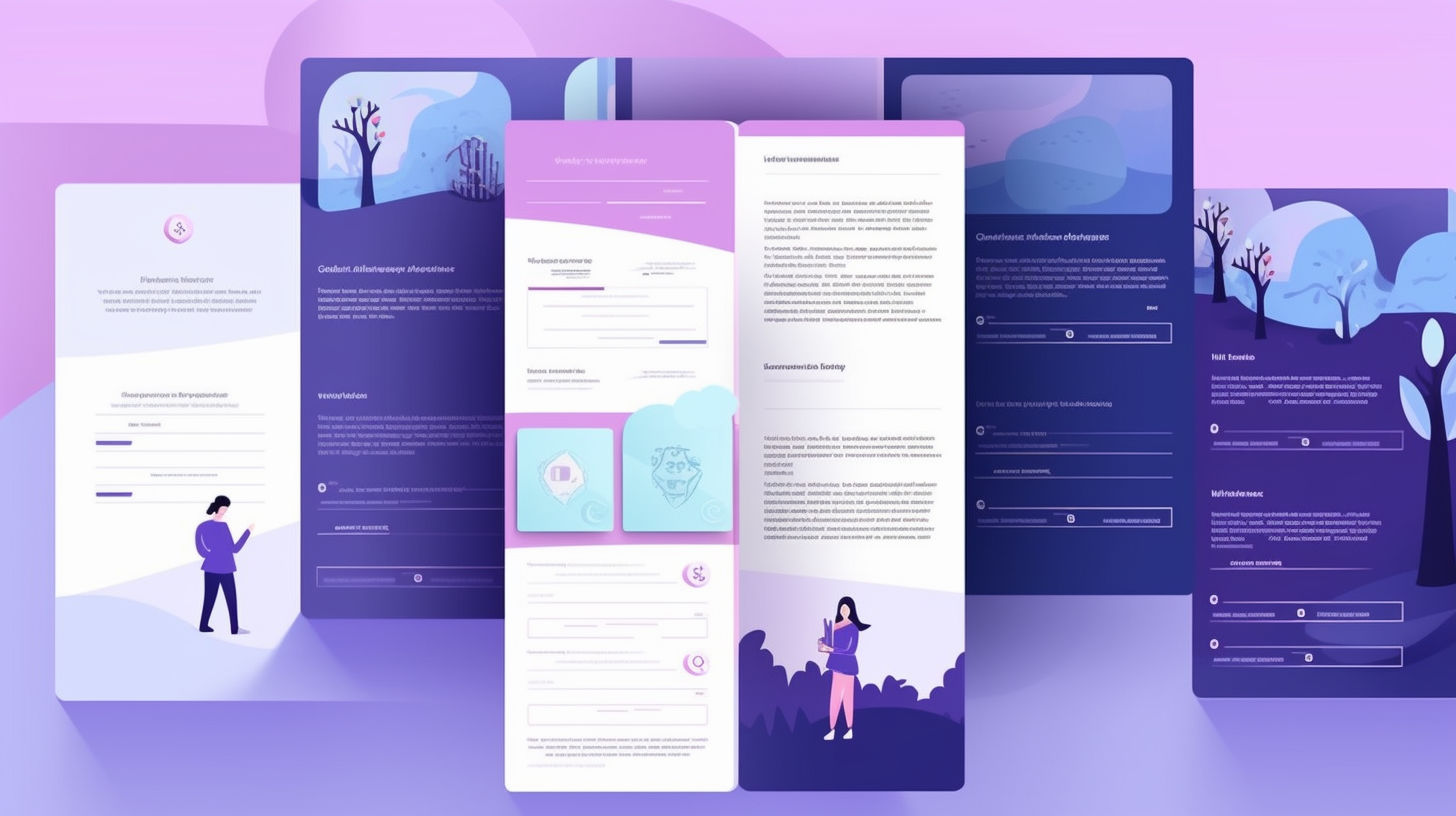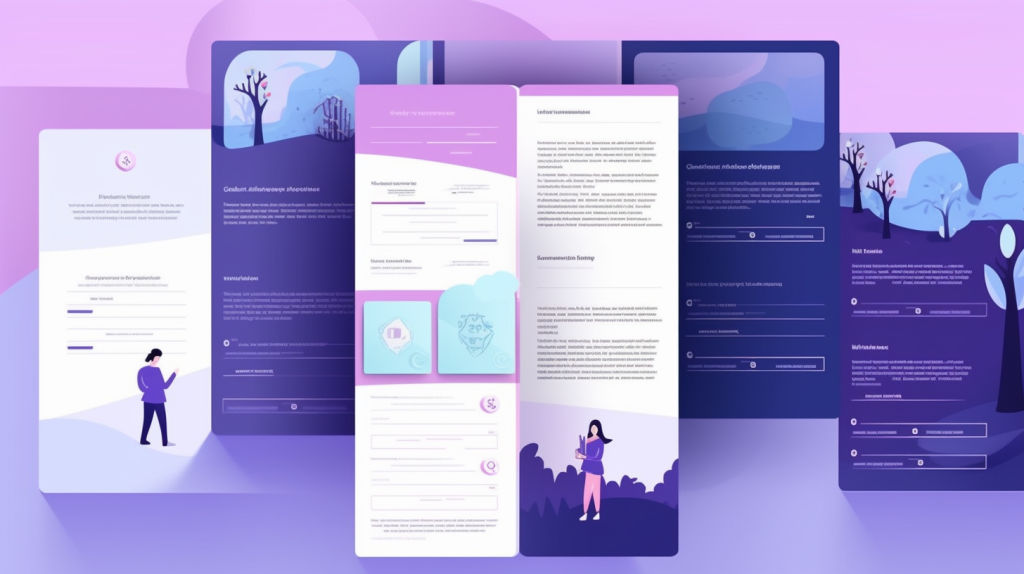 Tailoring Your CV for Success: Selecting the Appropriate Format
Picking the correct CV format can make or break your application. It helps you stand out from other job applicants with impressive credentials and experiences; however, it may seem complicated if you don't understand all your available options.
Chronological, Functional, and Combination
Chronological resume format is the most popular choice. This showcases your career progress in reverse chronological order with relevant skills and achievements listed alongside job description.
This type of resume is straightforward and easily scanned for employment history by hiring managers. It has become the most popular and accepted format in the business world due to its focus on career growth, making it simpler for hiring authorities to assess candidates.
Job seekers with a stable career path, no gaps in their work experience and an impressive record of achievements should find this option appealing.
When using this resume format, it's essential to highlight the specific skills necessary for the job and utilize keywords so your resume can easily pass the ATS review.
When applying for a position, it's important to highlight your educational achievements and any special certifications. Your high school diploma should not be included if you haven't earned one yet, and college degrees should only be listed if they are pertinent to the position being offered.
The Advantages and Disadvantages of Each Format
A chronological resume is the most popular resume format, providing a concise overview of your professional history. It's straightforward to write and read, making it ideal for those with an impressive work history and record of professional successes.
People transitioning careers should consider this route, as it focuses on developing the necessary skills for the new role and helps ensure no potential hiring managers notice a lack of ability or experience.
Finding the ideal resume format can be intimidating, but the key is selecting one that reflects your experience and goals. Unfortunately, sending out generic resumes for every job application is often a misstep for job seekers.
Entry-level positions should avoid this format, as it can be challenging to demonstrate your skills and abilities using a chronological resume format.
Another advantage of the chronological resume format is its scannable nature; this makes it a valuable asset for applicants competing with those with more professional experience and credentials.
Additionally, those with gaps in their work history or who are switching careers may face an obstacle.
If you're uncertain which format is best suited for your qualifications and experience, take a look at our chronological resume example as an example. Additionally, resumeHelp offers professional resume samples so that hiring managers can see how hiring managers are viewing resumes in your field.
Crafting a Strong Personal Statement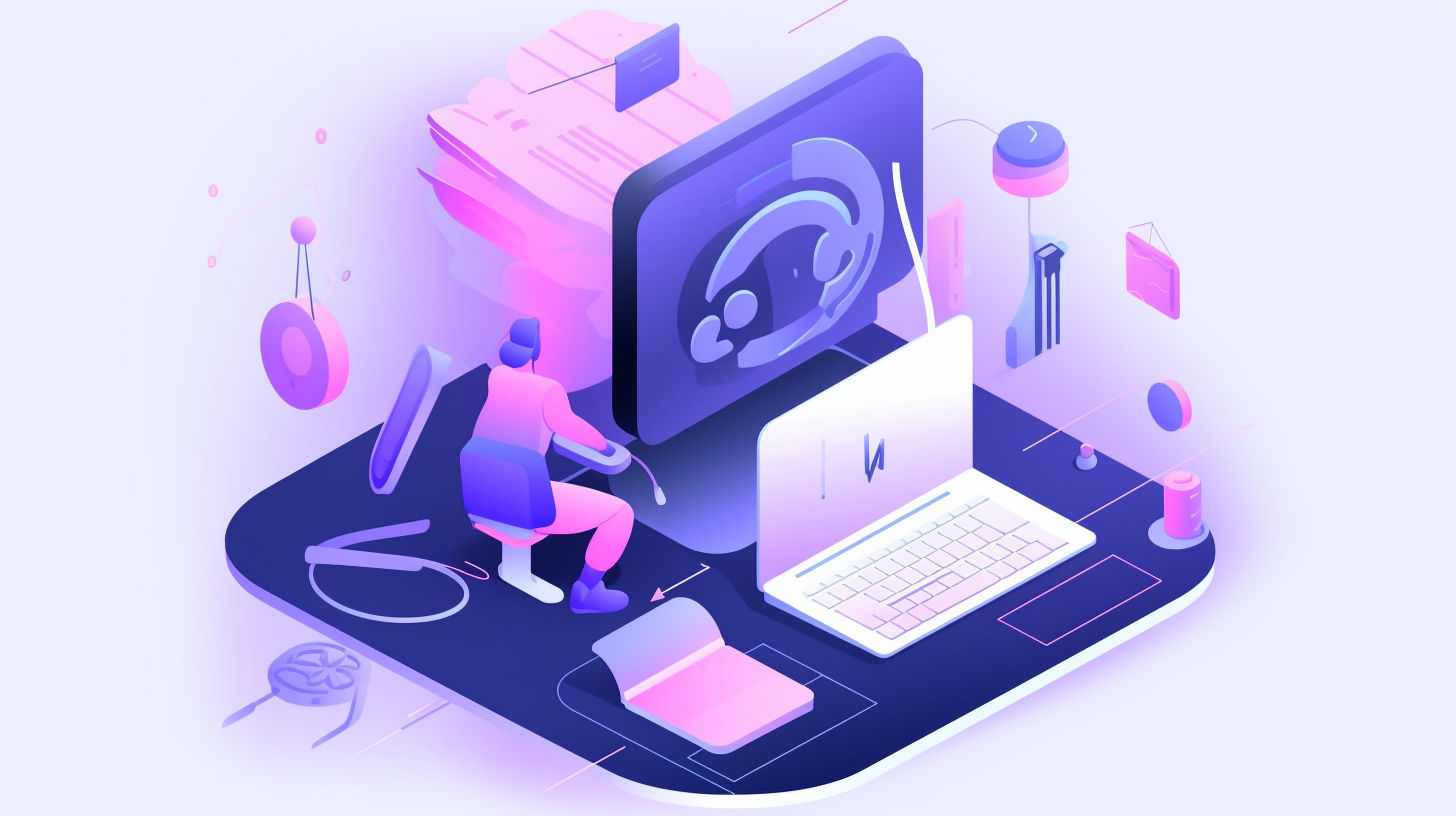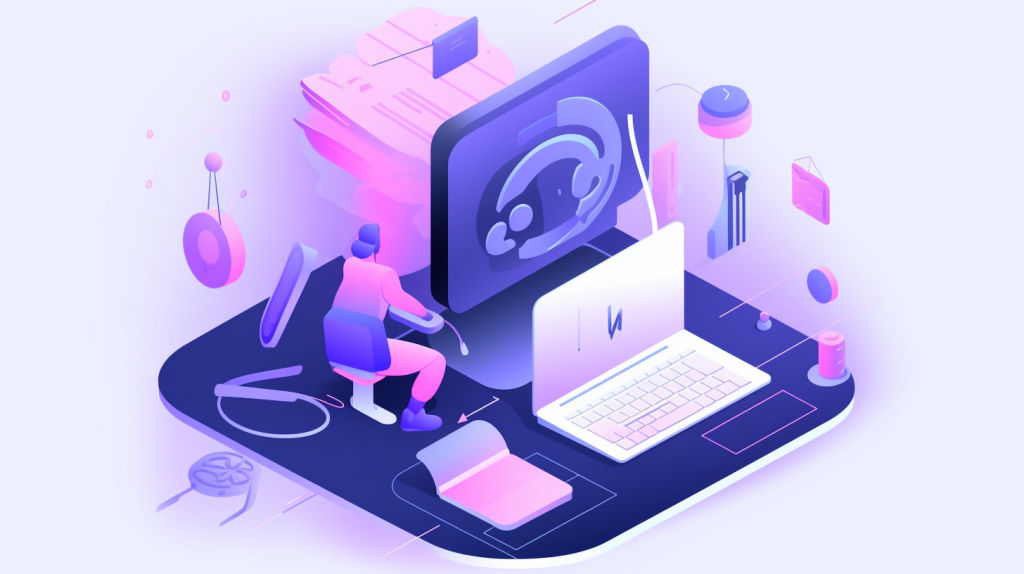 Tailoring Your CV for Success: Crafting a Strong Personal Statement
Your personal statement is one of the most critical components of your application and could make the difference between an interview and rejection. Therefore, ensure you customize it specifically to each job application by emphasizing skills and experiences relevant to the role.
First, think about what your audience expects in a personal statement and which factors will be most memorable. This is essential since you want your essay to leave an lasting impression on the reader and convince them that you are the ideal candidate for the position.
Next, reflect on how your experiences and abilities are unique. Your personal statement should become a narrative; ensure it remains fresh, captivating, and captivating.
Use dynamic verbs to engage and captivate the reader, such as "created," "analyzed," and "devised." Avoid passive, dull verbs which diminish your presence in the story.
Begin Your Personal Statement with an Engaging Opening Paragraph or Sentence
Your personal statement should begin at the top and conclude on a strong note, so it's essential that you capture the reader's attention right away. A clever, surprising or humorous opening will catch their attention and encourage them to read further until you reach your conclusion.
Begin Your Personal Statement by Crafting an Effective Objective or Summary
A good objective or summary is a short paragraph that summarizes the purpose of your application and emphasizes what makes you an ideal fit for the role. It may also contain an explanation of why you chose to study this particular subject or pursue this career path.
It is ideal to have a well-written and organized objective with some personal detail. This gives the admissions officer an understanding of your objectives, aspirations, and passions while reading your essay.
When writing your essay, you should create a brief outline of the key points you plan to discuss. Be sure these reflect your unique skills and experiences and are supported by examples from personal interests.
Once you select a topic you are passionate about, explain how your personal experiences have brought it to the fore in your life. This is an effective way to showcase creativity, adaptability and leadership within the industry.
Be sure to highlight your key accomplishments, which demonstrate how you have overcome hardship and achieved success. The more impressive your achievements are, the greater the likelihood for impressing the admissions committee.
When applying for a scholarship, it's essential that you include information regarding your financial need and why the opportunity should be extended to study the course of your choice. Doing this will guarantee the admissions committee understands why you have chosen this program, as well as how the education will benefit you in the future.
Be sure to include your contact information in the opening section of your application. It may be the first thing an admissions officer sees, so don't leave it up to chance!
To learn more about how to craft your own CV, check out this comprehensive guide on How to choose the right 1 CV for your dream job at ExpertsGuys.com.
Highlighting Your Relevant Experience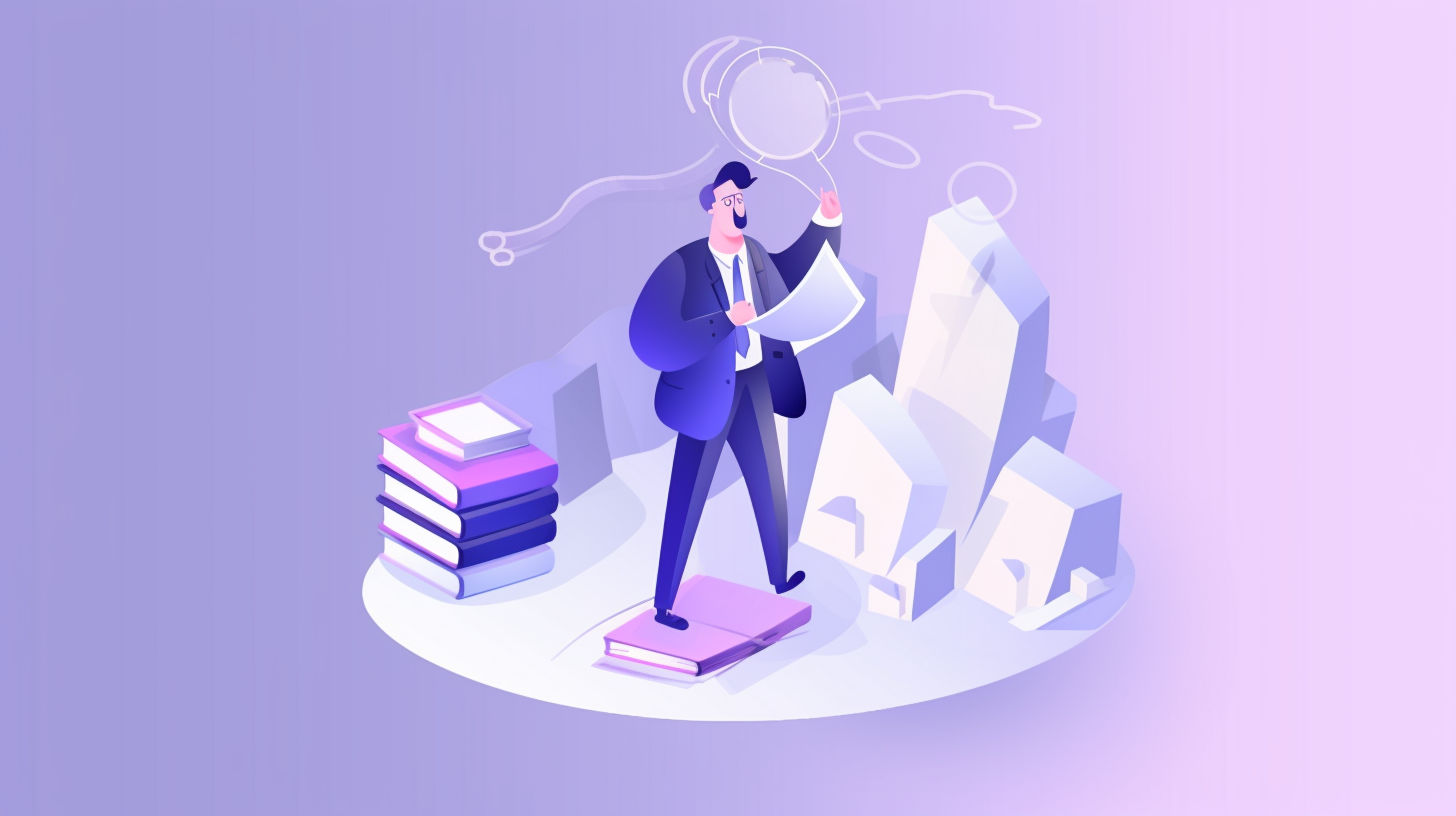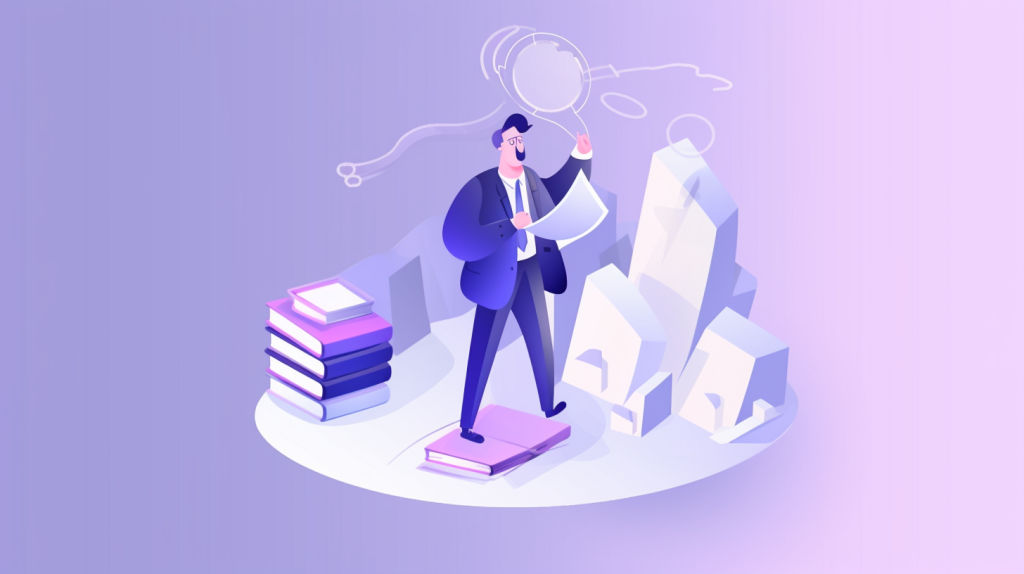 Tailoring your CV for success can be challenging, but it will significantly increase your chances of being invited for an interview. While it may take some effort to customize each CV for each application, the effort pays off in the end.
Your work experience section is an integral component of your resume. It should highlight the most pertinent roles that relate to the job position being sought.
1. First Choosing the Right Experiences to Include
When crafting a traditional paper CV or using a digital tool, it's wise to first decide which experiences are most pertinent to the job for which you're applying. This way, you can decide which achievements to highlight and which to leave off entirely.
To achieve success in a job search, read the job description carefully and identify which skills are essential for the position. In particular, look for examples of project management, leadership, teamwork, effective communication and meeting deadlines. Afterward, rewrite your CV to emphasize these specific abilities.
2. Quantifying Your Achievements
When a hiring manager views your quantifiable accomplishments, it conveys that you are results-driven and impact-oriented.
Calculating and quantifying your accomplishments can be daunting, but it's one of the best ways to demonstrate your value and showcase relevant experience.
David Graham, founder of CareerPath, emphasizes the importance of quantifying your accomplishments. "By quantifiying them quantitatively, you show that you are a data-driven individual who prioritizes results over ego," he states.
You can further contextualize your achievements by including a percentage and outlining the extent of the work you did.
It's essential to remember that not all successes can be quantified, and sometimes the best way to demonstrate your abilities is by saying you exceeded expectations. In these instances, look for words which express your value in relation to the job description – such as "Top salesperson" or "Responded to over 3000 customer cases via phone and email," Scherwin advises.
3. Showing How Your Experience Relates to the Job
Demonstrating how your experience applies to the job for which you are applying is one of the most essential components in crafting a CV that will impress employers. You can accomplish this goal in several ways, but one of the most efficient is by emphasizing key components from past experiences that are pertinent to the position being sought.
It can be done by emphasizing the most obvious elements of your past experience, such as responsibilities and accomplishments; however, more subtle methods may also be employed. For instance, adding a core skills section to your resume that lists essential attributes you possess or visually appealing key accomplishments increases not only your chances of impressing the hiring manager but also increases likelihood of getting that all-important call back. It would also be beneficial to get another set of eyes review your CV to make sure it's readable and free from errors.
4. Highlighting Your Relevant Experience
A successful CV requires that the experience you list is pertinent to the job application. Take time to research exactly what skills, duties and qualifications the employer requires in a candidate. This way, your resume will stand out from others.
Once you've identified those key areas, it is essential to showcase your experience in a way that shows the hiring manager how you can fit into their team and help them succeed. The most effective way to do this is by providing concrete examples of how your work experience aligns with qualifications listed in their job description, as well as how it will aid them in reaching their objectives.
To apply for the job you desire, you must include all relevant experience – both paid and unpaid – that is directly related to the role. This could range from internships or apprenticeship programs, fieldwork projects and organizations you are currently engaged in to full-time or part-time jobs, summer jobs, occasional roles and freelance work.
Emphasizing Your Skills and Abilities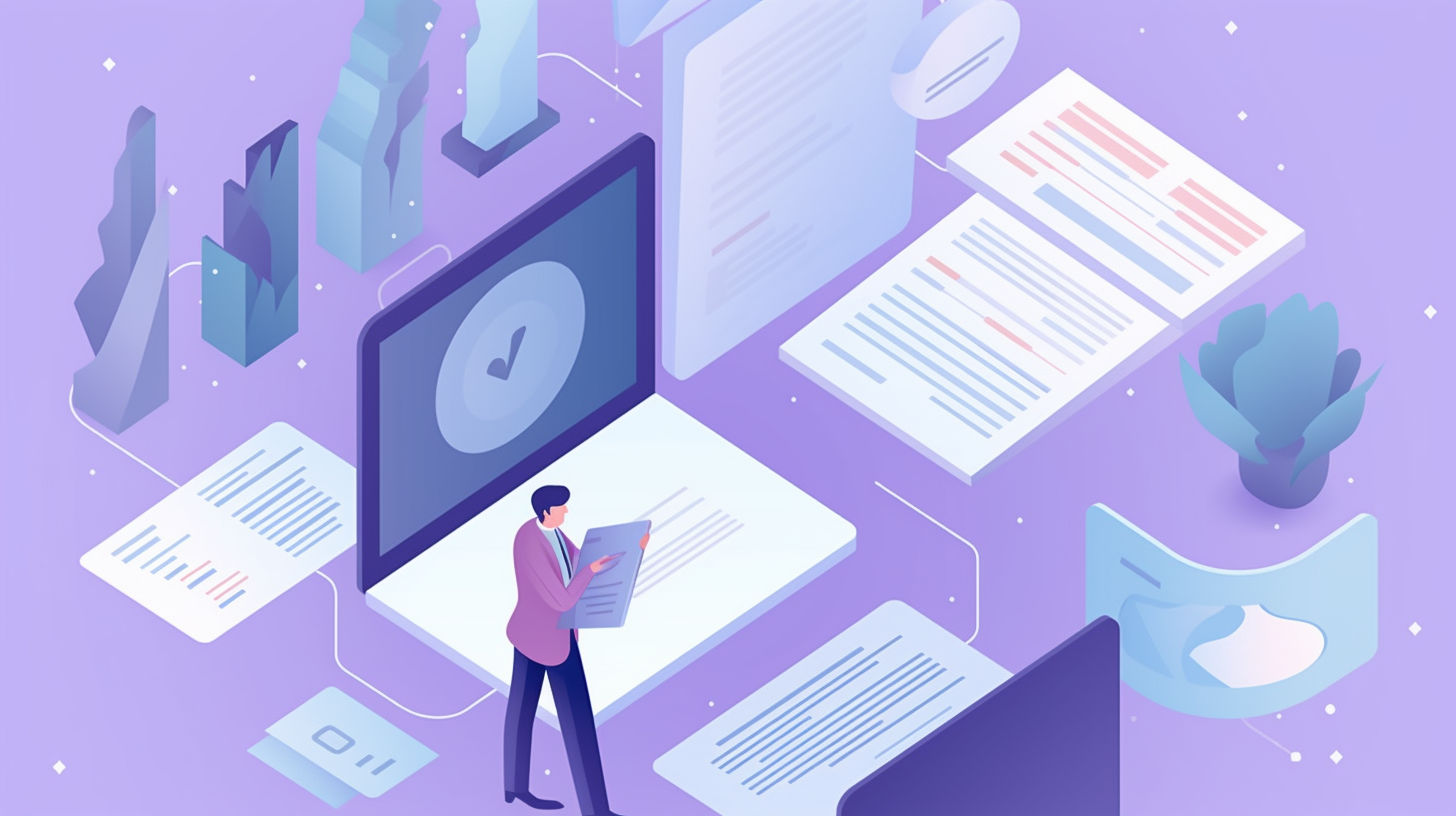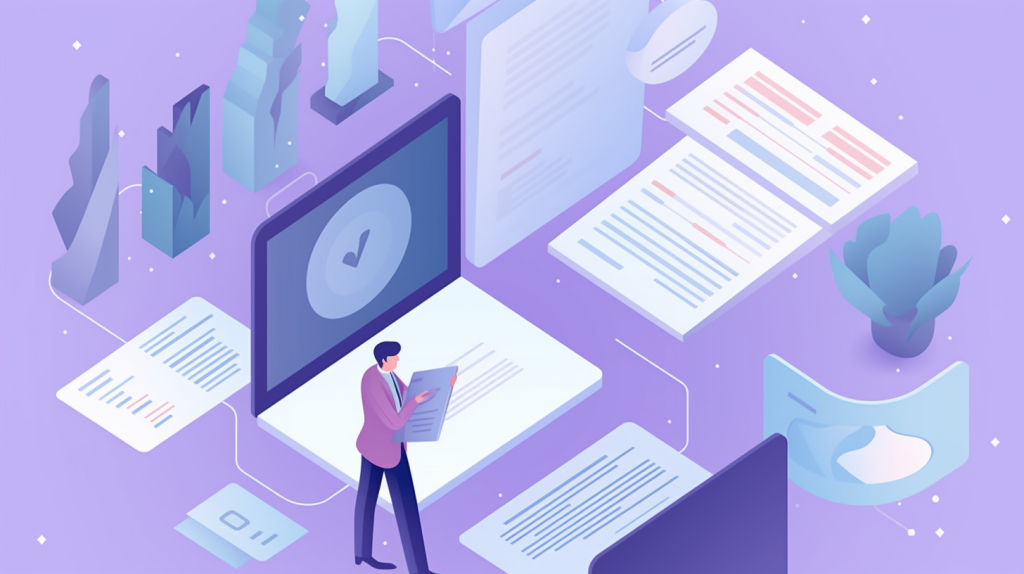 Tailoring your CV for success is more than simply replicating the job description – it requires taking the time to ensure that you highlight all of your best skills and abilities.
One of the most influential features to tailor your CV is a section that highlights core skills – this gives an instantaneous impression of how well you meet an employer's requirements.
1. Identify Your Transferable Skills
No matter if you are applying for an entry-level job or a more senior position, your CV must be tailored to showcase your skills and abilities. Doing this will make you stand out from other candidates and boost your chances of being interviewed.
Start by identifying all of the skills you have acquired throughout your life – through work, schooling, hobbies, sports and projects. These are transferrable abilities that can be applied to any job, industry or career path.
Once you identify which skills are most applicable for the role you are applying for, evaluate them against its responsibilities and requirements listed in the job description.
Once you've identified your skills, create a list and take notes from past experience to demonstrate how you use those abilities in the workplace. Additionally, consider including achievements related to these competencies in a separate section of your CV.
Writing this section should be written in a straightforward, understandable style for everyone to read. If you're uncertain, ask someone outside your field to review it and point out any mistakes or jargon so that your key messages come across clearly and eloquently. This will guarantee your key points are conveyed clearly and succinctly.
2. Identify Keywords from the Job Description
Search engines use keywords to deliver results when a job seeker queries for an open position. These key words make it simpler for your job description to be discovered and viewed by potential candidates.
Identification of keywords from a job description is an essential step in optimizing your resume and getting it in front of a hiring manager. This process can help you uncover more pertinent jobs, as well as making you stand out from competitors when looking for your next career move.
To effectively fill a position, review other job descriptions for similar roles. Pay special attention to keywords that appear frequently and scan them for buzzwords or other popular terms.
In addition to reviewing other job descriptions, you should also visit the company's website and LinkedIn profile. These sites often have company-specific descriptions which can give you additional ideas for keywords to include in your own resume.
Once you've identified a list of keywords, incorporate them throughout your resume so they are visible and searchable by an employer or an ATS system. Include the keywords in your summary statement, past job descriptions, skills section or wherever else it seems appropriate.
3. Highlight Relevant Soft Skills
Soft skills are critical elements of any job and can make you stand out from competitors. Employers use them as a gauge when assessing whether you are suitable for a role and may even decide whether you get an interview.
Employers seek employees with excellent communicators, team players and leadership capabilities. Furthermore, they value employees who are flexible enough to adjust according to change.
To demonstrate these soft skills on your CV, identify them in the job description and include examples of how you applied them in previous roles. For instance, if as an accountant at your last employer, adapting to a new financial reporting system was part of your responsibilities, that adaption can be highlighted as a skill on your resume.
A strong work ethic is an essential soft skill to possess, as it demonstrates your dependability and dedication to your job. Employers will take notice when you demonstrate these traits.
Another essential soft skill to highlight on your CV is time management, which involves the ability to plan and organize your schedule efficiently and effectively. This ability becomes especially essential when transitioning into a new job or role since you must be able to handle different responsibilities and deadlines.
Showcasing Your Education and Training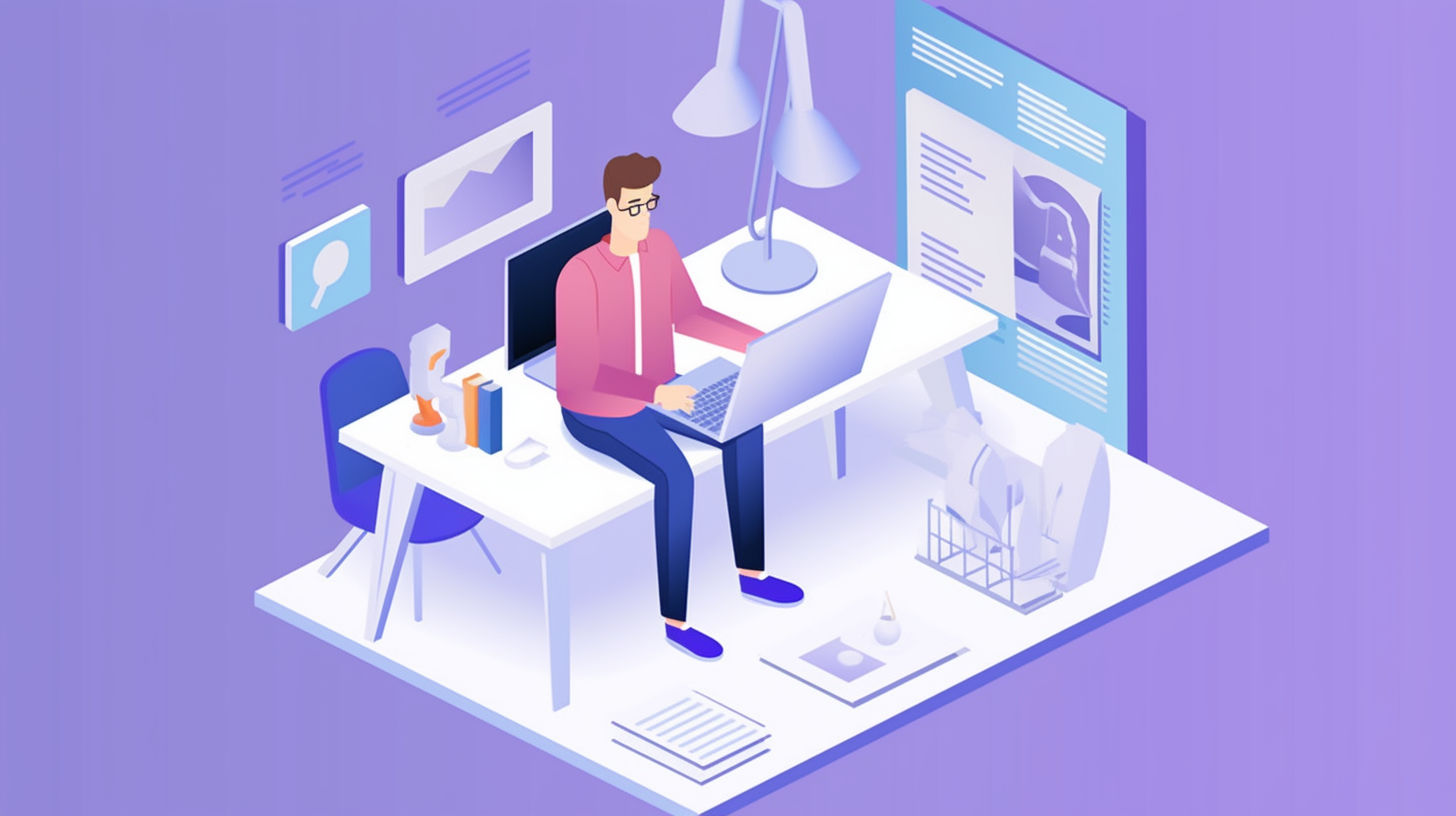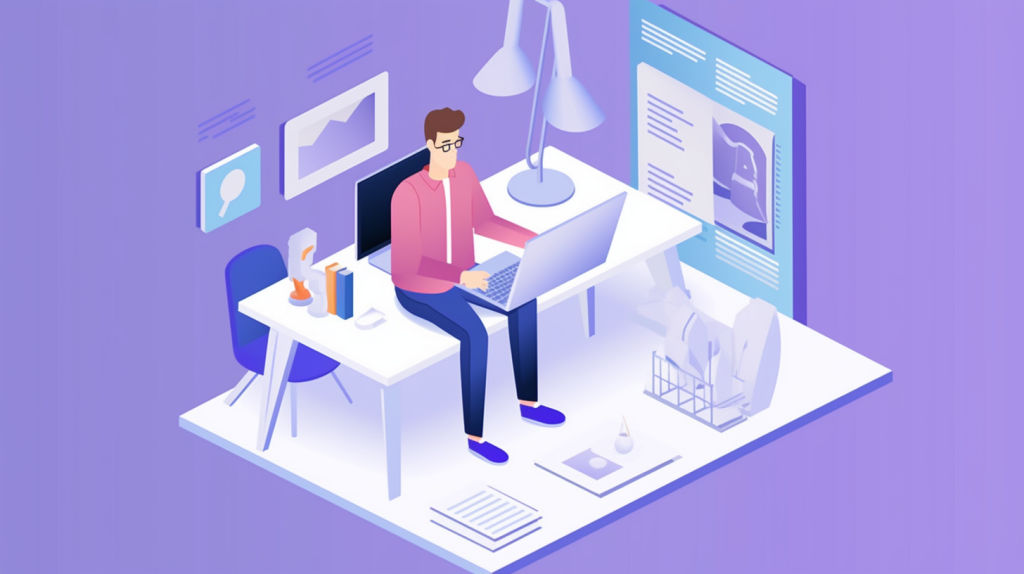 Tailoring your CV is the key to standing out from other candidates and increasing your chances of landing an interview. However, it can be daunting to know where to begin!
Start by emphasizing your education and training credentials. These may include degrees, certifications, as well as any relevant coursework you've completed.
Degrees and Certifications
Degrees and certificates are an integral part of your educational journey, particularly if you're applying for jobs that require a college degree. They demonstrate to potential employers that you have completed extensive coursework and research in a given field, which could ultimately help land you employment within that industry.
When writing the education section of your resume, the most important details to include are your school, degree(s), and any honors or awards received. You may also mention extracurricular clubs or Greek organizations where you held leadership roles.
Non-college education can also be included in this section, such as certifications, workshops, bootcamps and on-the-job training courses. These education options may be more impressive and applicable to your career than what you learned at a traditional university setting.
Relevant Coursework and Projects
If you're a student or entry-level professional with limited work experience, relevant coursework can serve as an effective substitute for practical job experience. Include this section on your resume to demonstrate that you possess knowledge and skills relevant to the position being applied for.
List your relevant courses in either a comma-separated list or bulleted format. Doing this allows you to focus on only those classes which are directly applicable to the job you are applying for.
Relevant Research or Publications
When applying for a scientific or academic position, it's essential to demonstrate your relevant research or publications. Doing this allows potential employers to recognize your expertise within the field and showcase your analytical, research and writing abilities.
When publishing a book, journal article or online post, include an executive summary of the paper's main points and use either MLA or APA citation style. Furthermore, citing related research that supplements or expands upon previous findings can be beneficial in filling in gaps in your own work.
Create a separate page on your resume or CV just for publications. List them in reverse chronological order, starting with the most recent and working backwards.
Relevant Experience
No matter your degree or experience level, tailoring your CV to the requirements of a particular job is essential. When applying for any role, remember that you will be competing against many other applicants.
Tailoring your CV to each application can help you stand out from the rest, increasing the likelihood that you will be invited for interview. This is especially crucial when applying for management positions as these require more complex skills and are harder to fill.
To tailor your CV for a particular position, review the job description and identify skills essential for the role. Then, create an outline of your own experience that meets these qualifications, then highlight those in your resume.
Including Additional Information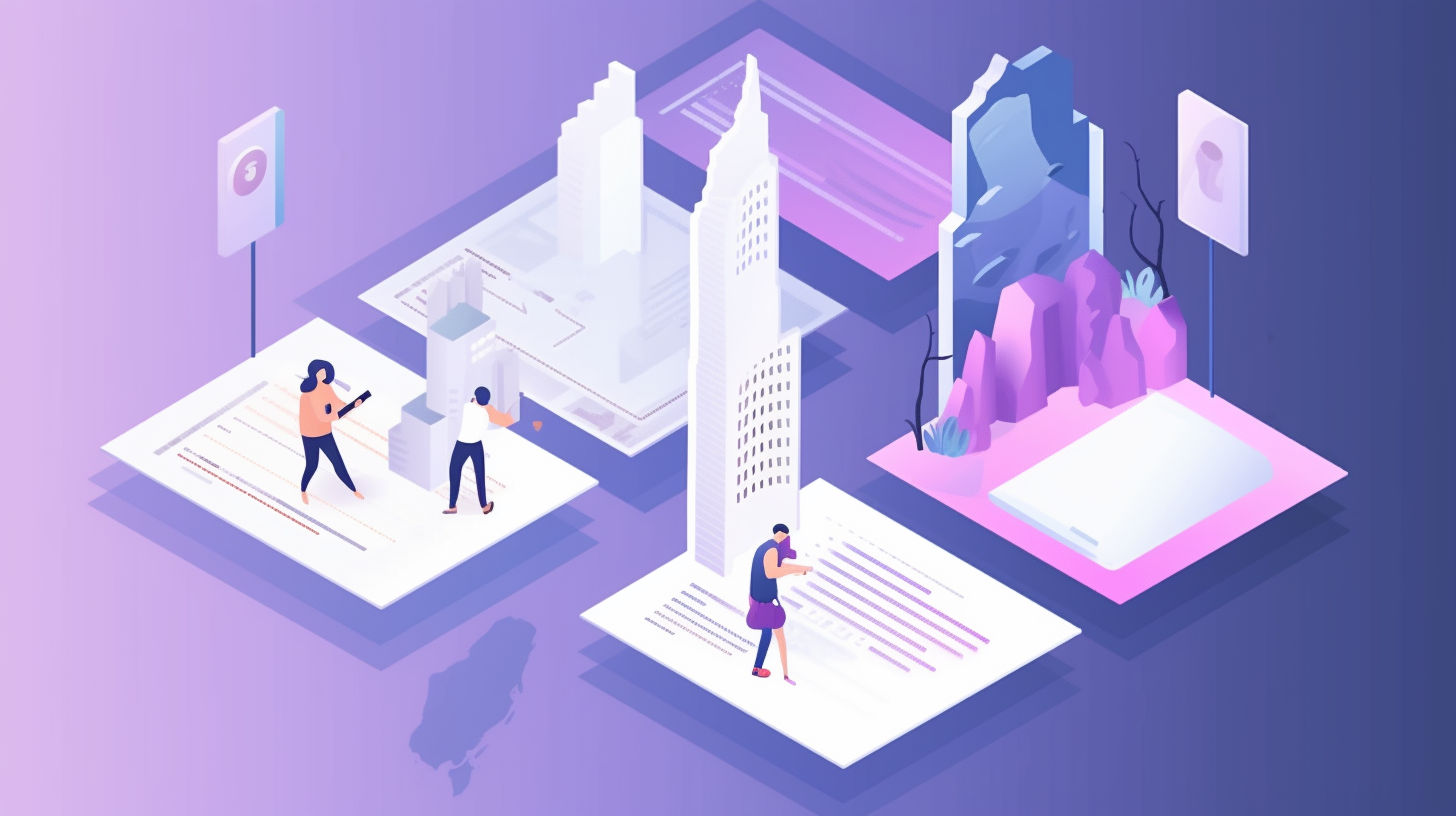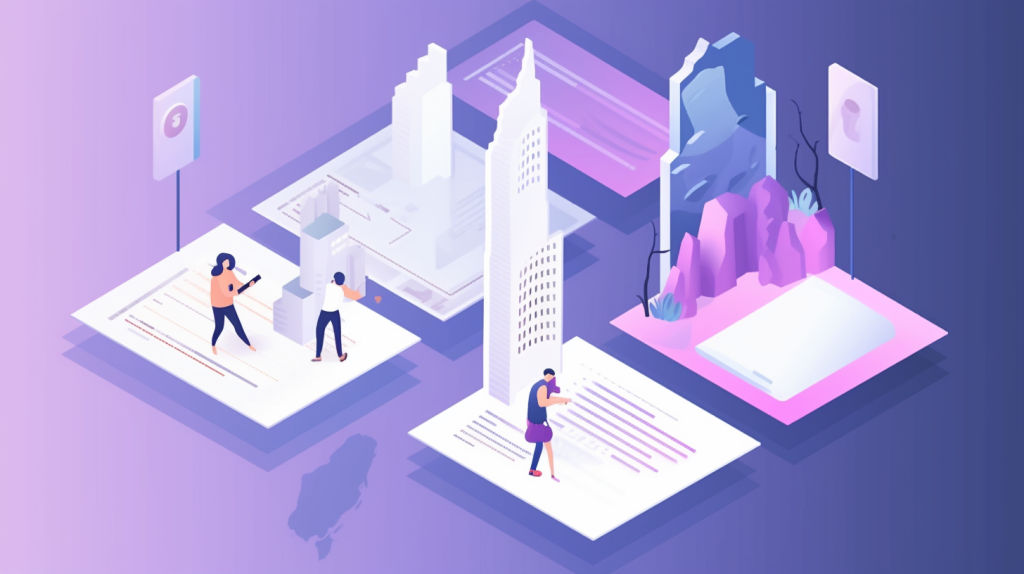 Tailoring Your CV for Success: Incorporating Additional Information
If you're a job seeker pursuing that next great role, then tailoring your CV according to the job requirements is essential. While this task may seem tedious, taking this extra effort can increase the likelihood of being invited for an interview.
Start tailoring your CV by considering your employment history. Employers are most interested in recent roles and the relevant experience that you can bring to the role.
Volunteer Experience and Extracurricular Activities: Volunteering or community work can be a great addition to your CV, demonstrating your dedication to the area while demonstrating that you are an excellent team player and problem solver. It will also highlight your dedication to the cause.
Relevant Professional Memberships and Certifications: Becoming a member of an appropriate professional association is an effective way to demonstrate your abilities and credentials. These may be national, international or member-benefit organizations that provide training, recognition and leadership opportunities.
Language Proficiency: If you speak a foreign language, this is another valuable skill to list on your CV. You don't need to be an expert speaker of the language in order to demonstrate proficiency; rather, simply be able to articulate and comprehend simple sentences using it.
Other skills you can highlight include your clarity in writing, analytical and critical thinking abilities and the capacity for working under duress. Possessing these qualities makes you an ideal candidate for many positions.
Formatting and Design Tips
Tailoring Your CV for Success: Formatting and Design Tips
A well-crafted resume or CV is essential in catching the attention of a hiring manager. It should be easy to read, condense your qualifications and skills, and highlight relevant experience.
Selecting the Appropriate Font and Font Size
It's essential to select a font that is clear, legible, and complements your overall style. Popular options include Times New Roman or Arial.
Avoid selecting a font that's either too large or small; otherwise, it could be difficult for your potential employer to read the information you provide. Be consistent throughout all sections of your document – headings included – including for text and figures.
Utilizing Bullets and Headings Efficiently
Bullet points are an efficient way to break up lengthy sections of text. They also aid readers in quickly scanning your CV contents, which can be a crucial consideration for recruiters.
Keep all of your bullet points to a consistent length (about one line), so they remain organized logically according to your career history and skill set.
You may choose to combine both approaches – for instance, use a bullet point list in the introduction and more detailed paragraphs in your skills section.
Maintain Consistency and Professionalism
Finally, it's essential to maintain consistency across all documents when applying for jobs abroad. For instance, avoid using font colours that aren't compatible with the program used to view your CV as this could distort its layout and give a false impression of your application.
Tailoring Your CV for Different Industries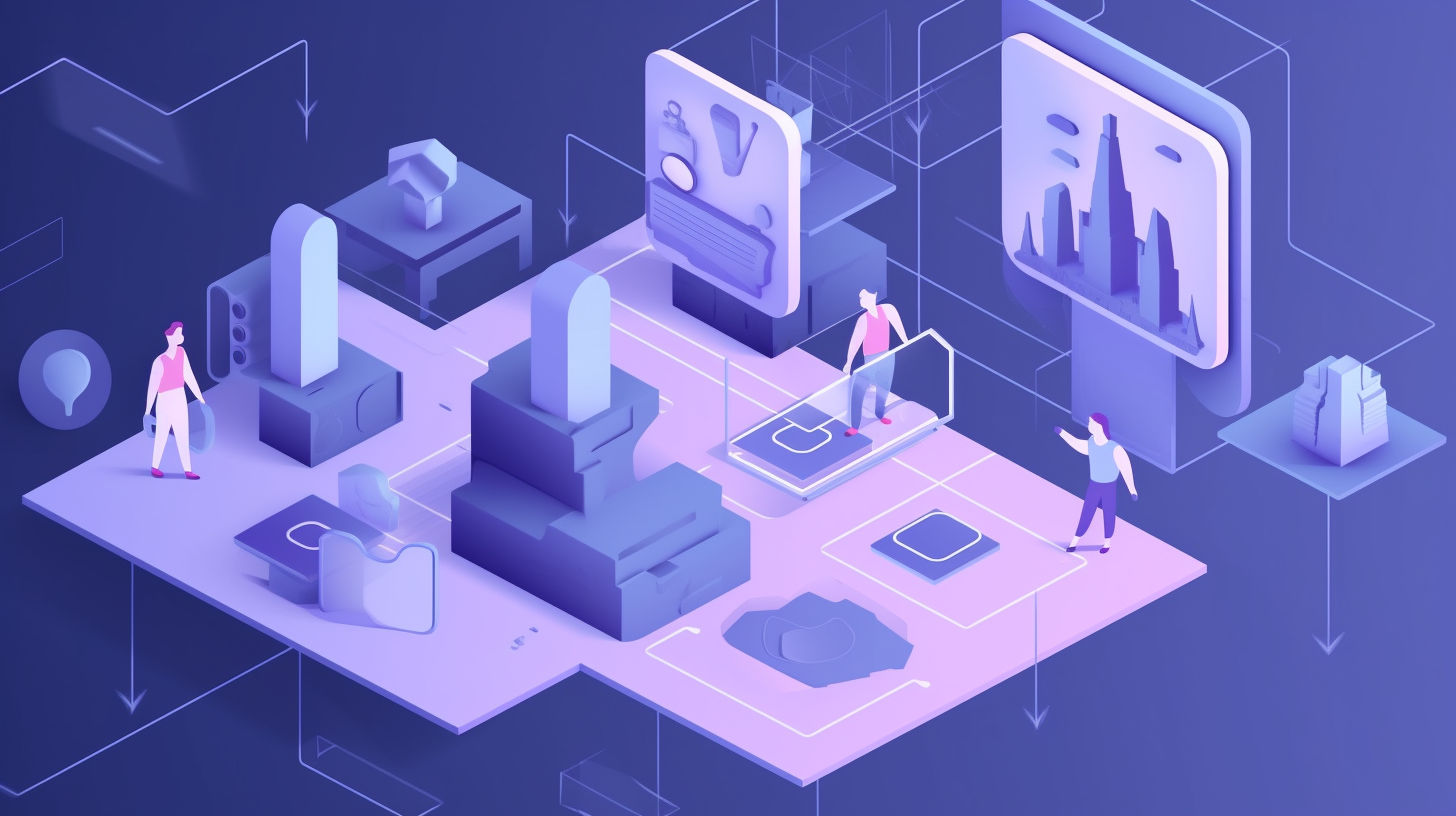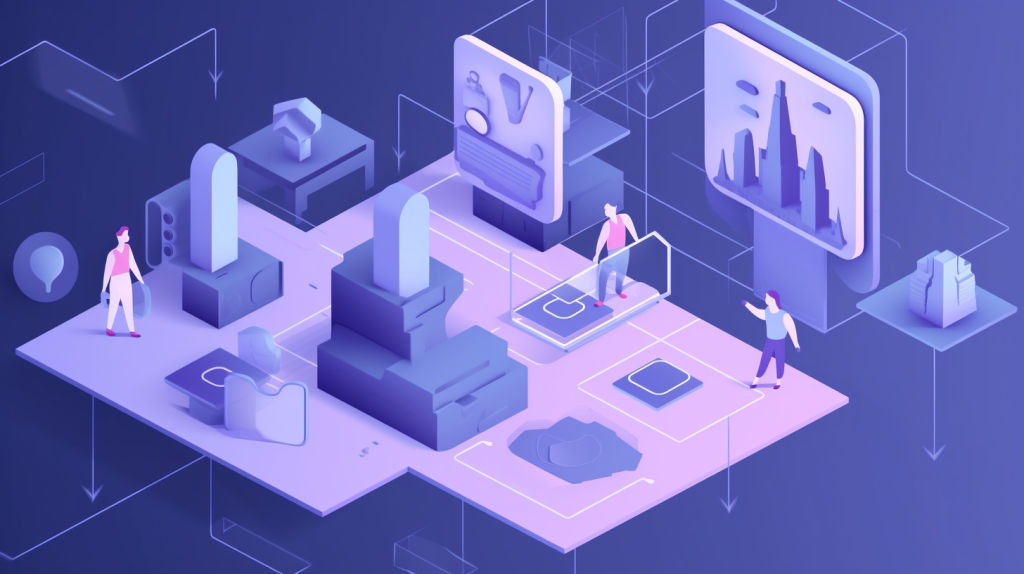 A tailored CV is the best way to showcase your skills and qualifications in an organized format. This essential document can help boost your job application chances and get you an interview for your dream job!
The initial step in writing a resume for any job is to review the job description and identify key skills, qualifications, and experience required by the employer. From there you can tailor your resume to emphasize these elements.
#1: Tech and IT
The tech and IT industries are one of the fastest-growing sectors worldwide, leading to an influx of qualified candidates and increasingly competitive job openings.
Therefore, your CV should be tailored specifically for each job application you make, emphasizing your relevant skills and experiences. Doing this will make you stand out from other candidates and increase your chances of being invited for an interview.
Employers are searching for self-driven workers who are also capable of working collaboratively. Make sure to highlight any instances when you have demonstrated the ability to successfully work alone or alongside other team members – particularly important in the tech sector, where many jobs require collaboration.
Recruiters only spend a brief amount of time reviewing your CV, so be sure it reads clearly and succinctly. Doing this will enable them to move quickly towards hiring you.
#2. Healthcare and Medical
Healthcare and medical careers offer a secure income as well as the chance to help people improve their health and wellbeing. But in order to land a job within this field, you'll need an impressive CV that stands out from competitors.
Customizing your resume may take more time, but it can make all the difference when applying for that dream job. Plus, less reliance on one application means higher response rates from potential employers.
Jack Buckley, M.D., vice chair for education in the department of medicine at Indiana University School of Medicine, recommends that when sending in your resume that it be presented in a polished and professional manner that highlights your accomplishments. Avoid leaving out information which could stand out such as committee work or quality-improvement initiative involvement when crafting this document, according to Jack Buckley M.D.
Additionally, you should highlight any training courses attended and research/publication credits on your resume. Healthcare recruiters pay particular attention to operating revenue and program/service development and expansion; thus, be sure to highlight these areas on your resume.
#3. Finance and Accounting
If you're applying for a finance or accounting job, tailor your CV according to the position. This involves customizing it for each role and adding keywords specific to the company you're applying to.
Additionally, emphasize your skills, certifications and accomplishments that demonstrate what you can do for the company you're targeting. Demonstrate how you've saved companies money or improved the financial health of previous employers.
Finance and accounting fields are highly competitive industries that require applicants to possess a range of skills and qualifications. This makes it challenging to stand out from the crowd.
To prevent this from occurring, take some time and do some research before creating your resume. Doing this will guarantee that you highlight the right skills and qualifications while writing it in an efficient manner.
#4. Creative Industries and the Arts
The Creative Industries are an economic sector built upon creativity, knowledge and ideas. These encompass businesses in art, design, music, fashion, film, TV, radio, publishing and research & development.
However, breaking into these industries can be challenging due to their fiercely competitive nature. Therefore, make sure your CV stands out and highlights what makes you an exceptional candidate for the job.
A CV should also showcase what you can offer an employer in terms of skills and experience, so they know you are capable of fulfilling the role. To accomplish this goal, it may be beneficial to craft a 1-2 page personal brand statement.
Working in the creative industries offers many rewards, such as having the freedom to experiment and develop new products and ideas. It also serves as an excellent platform for connecting people and communities, breathing life into people's lives and elevating voices that might otherwise go unheard.
Optimizing Your CV For Applicant Tracking Systems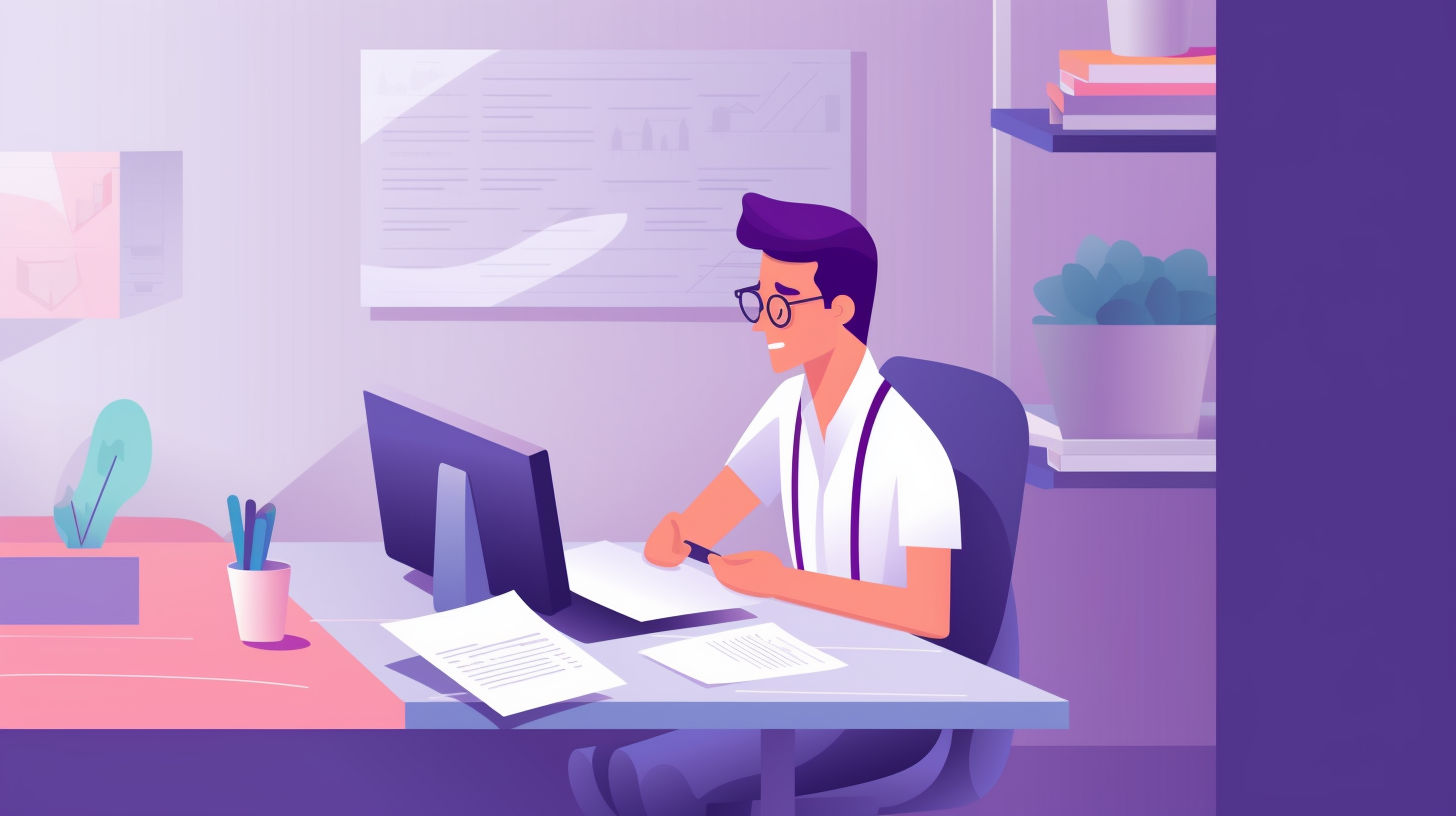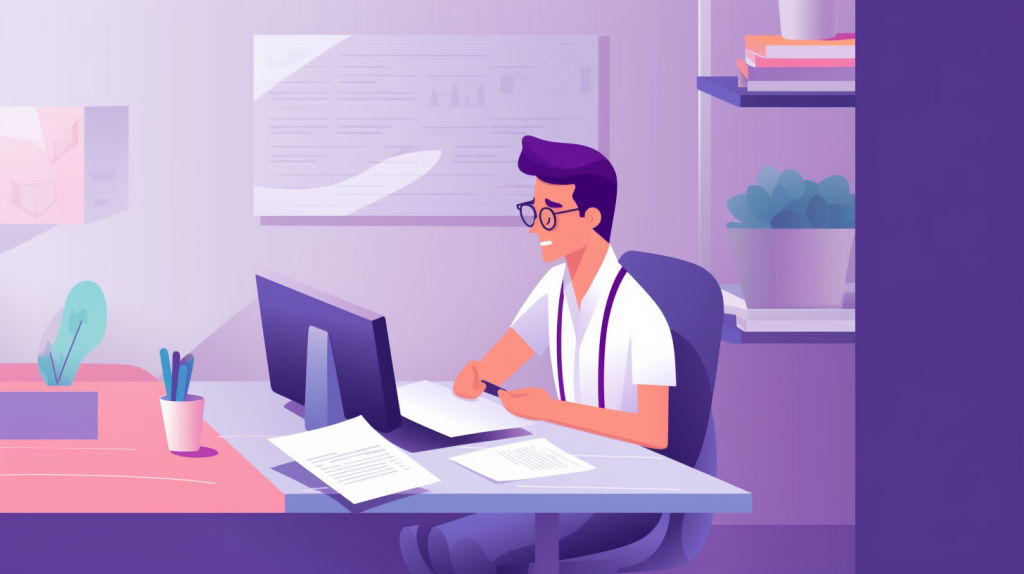 Applicant Tracking Systems are computer programs used by employers to help them recruit employees. These scanners scan resumes for certain keywords and eliminate candidates who do not fit the job description.
Making it past an ATS isn't always simple, but it can be done if you know what to do. Here are some tips for making your resume ATS friendly:
Understanding ATS and Why it Matters
Applicant tracking systems (ATSs) are automated software programs that scan resumes and applications, rank them according to specific criteria, and filter out unqualified applicants. This saves time and money since recruiters can scan hundreds of resumes faster than a human team could.
The ATS automatically recognizes candidates that meet the job requirements and signals them to recruiters. It ranks resumes according to how closely a candidate's CV matches up with certain requirements, such as skills and experience.
An ATS's most significant feature is its organization of recruiter's workflow. This facilitates better communication among team members, automates interview scheduling, and reduces paperwork significantly.
The ATS can even be utilized for candidate sourcing, as it may be able to search candidates across various job boards and websites. This increases the pool of applicants available and could result in more hires for your company.
Using Keywords Effectively
Utilizing keywords effectively in your resume is essential for several reasons. Firstly, they make your resume easier to locate in applicant tracking systems (ATSs) when recruiters or hiring managers search for candidates with specific skills and experience.
Second, search engine result pages (SERPs) are improved when users look for what they need. And third, organic searches – those conducted by users without paying to be found – rank higher as well.
When applying for a position, whether online or in person, it's essential that you read the job description and ad posting carefully and make note of key words that pertain to the role. Then, tailor your resume around those keywords.
Formatting Your CV for ATS
In order for your CV to pass an ATS scan, it must be formatted correctly. This ensures the software can read and comprehend the data correctly.
Automated testing systems (ATSs) are programmed to scan resumes for keywords and job descriptions, then use that data to compile a shortlist of candidates.
It's essential to present your work history in a chronological format for an automated translation system (ATS) to properly read it. Utilizing a functional resume format may cause the system to malfunction and may not recognize your skillset.
Similarly, acronyms and abbreviations can be misinterpreted by automated technology systems (ATSs) and hiring managers. To guarantee your resume is ATS-friendly, write each acronym or abbreviation out fully in brackets.
Getting Past the ATS
A majority of companies rely on applicant tracking systems (ATS) to simplify the hiring process. They're programmed to scan resumes, interview skills and applications as well as assess candidates' qualifications.
Employers may benefit from using applicant tracking systems (ATS), but job seekers may find them to be an obstacle. According to Jobscan, up to 75% of recruiters utilize them and 98% of Fortune 500 companies utilize them as part of the hiring process.
The issue is that ATS systems are often programmed to ignore large groups of qualified applicants based on algorithmic sorting algorithms.
Thankfully, this doesn't have to be the case. By optimizing your resume for ATS, you can bypass the system and increase your chances of being hired! In this article, we'll look at practical methods for making your CV more attractive to ATS systems. We'll cover how to format it properly, select keywords that work best for you, as well as reveal a simple strategy that may help ensure that your resume passes the initial screening of an ATS system.
Editing and Proofreading Your CV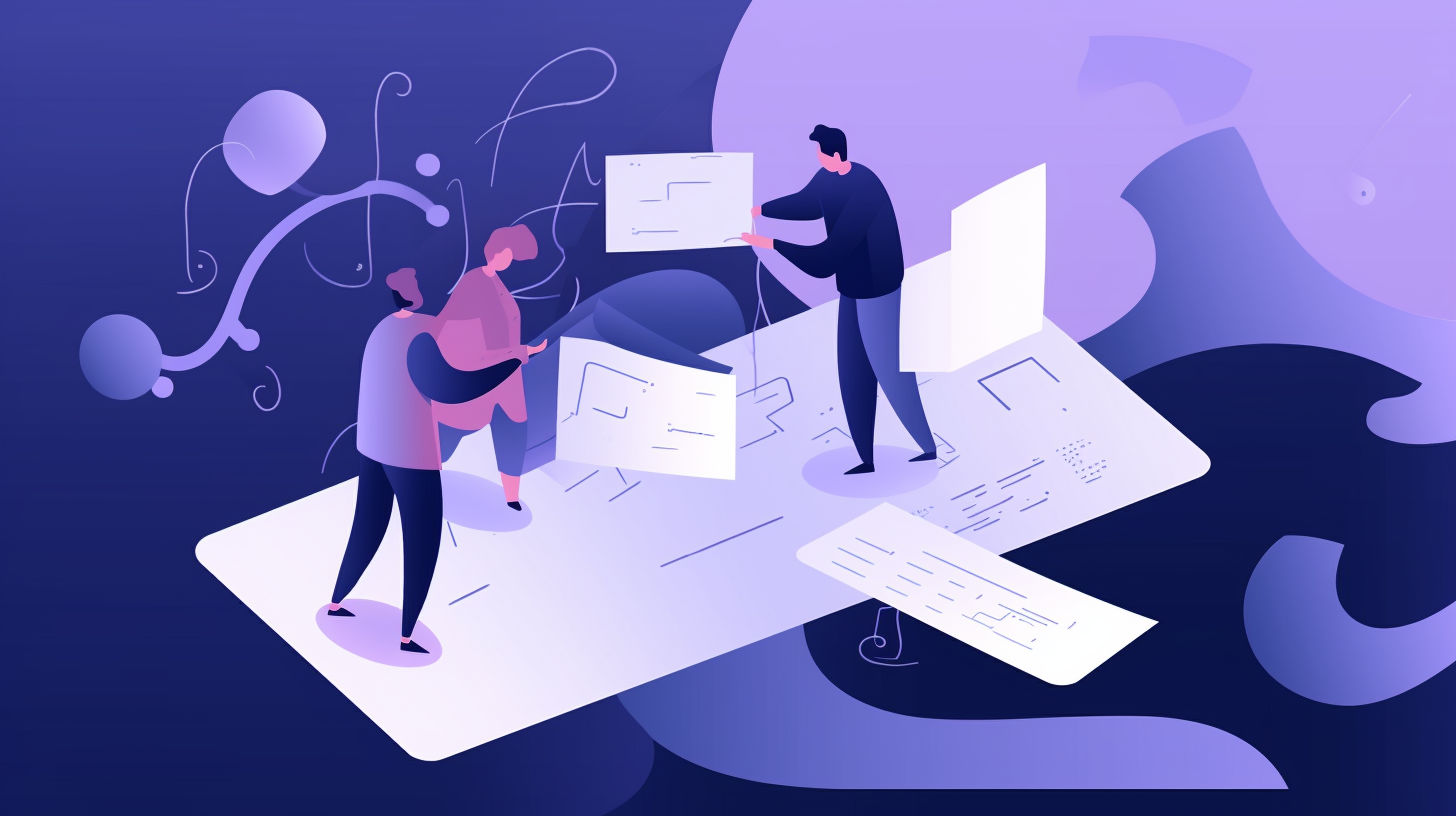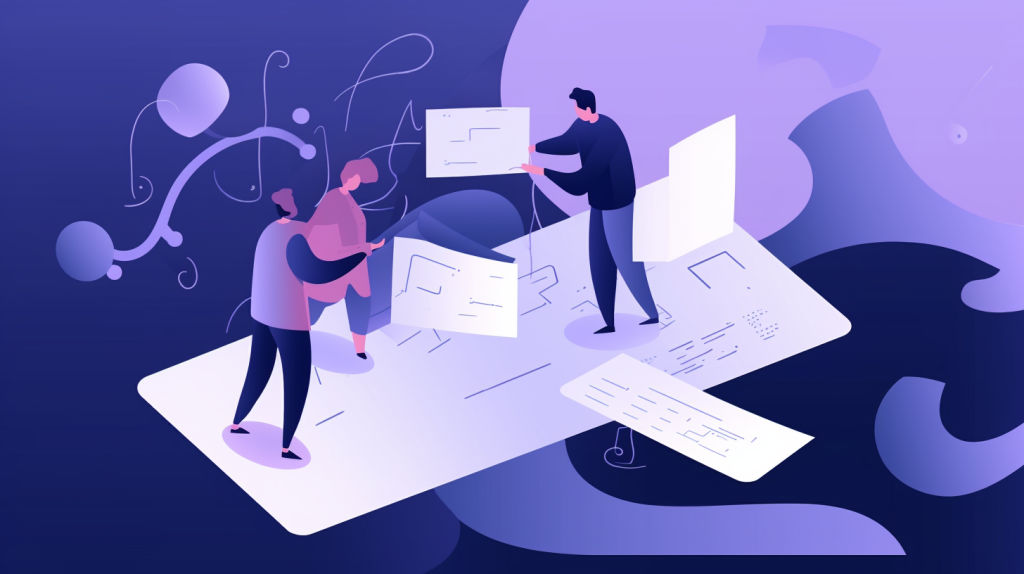 Proofreading is essential when crafting any professional document, whether you're writing your own CV or editing someone else's. Not only does it prevent a bad impression on the recruiter, but it can also increase your chances of being hired for the job you desire.
It is also an effective way to detect common mistakes and poor grammar. Try reading your resume aloud and getting feedback from a friend or professional.
Common Mistakes to Watch Out For
Proofreading your CV is an essential step in taking a job application to the next level. Even minor typos in your resume, cover letter or other writing materials can quickly turn off potential employers.
Before sending out your CV, have someone else read it over or hire a professional editor for extra assistance. A copy of your CV should be printed out before beginning editing in order to make it easier to spot mistakes and correct them promptly.
Additionally, check for grammar issues and subject-verb agreement errors. Your verb tenses should remain consistent across each bullet point.
Tips for Editing and Proofreading Your Own CV
Maintaining a tidy CV is critical for job seekers. It shows you've put time and effort into it, as well as that you take this task seriously.
Proofreading your CV can help ensure it's free of any spelling or grammar errors that could detract from your application. Use a spell checker or ask someone to review it with you in order to catch any mistakes you might otherwise overlook.
When reviewing your CV, it's essential to proofread each line thoroughly. Doing this will enable you to detect any mistakes more quickly.
To make the process simpler, print out a copy of your resume and read it aloud to yourself. This will help focus your mind, get an idea for how well the words flow, and identify any spelling or grammar mistakes.
Tips for Editing and Proofreading Someone Else's CV
CVs (curriculum vitae for those outside the United States) are professional documents job seekers submit to employers. They typically contain an individual's academic qualifications and research experiences as well as their career objectives.
If you are proofreading or editing someone else's CV, there are a few easy to remember tricks that can make it simpler to identify mistakes and errors.
1. Print it Out
When proofreading a CV on the computer screen, it can be easy to become distracted by all the words and overlook even minor errors. To help ensure you don't miss any issues, print out your copy and read it aloud so you can be more attentive.
2. Modify Font
When proofreading a resume or cover letter, it can be beneficial to temporarily switch the font to something more professional. This will enable you to focus on correcting any typos and spelling errors more quickly.
Asking an editor for feedback on your writing can be beneficial. They offer an impartial and objective opinion, helping to enhance the CV for success.
Tips for Getting Feedback from Others
Receiving feedback from others is an integral part of career growth. It can help you identify areas for improvement and how to do better next time.
When receiving feedback from someone else, remember to acknowledge their goodwill and express appreciation for the effort they have put in. Many times, people offer criticism or suggestions with the intention of helping you become a stronger, more effective employee.
If the advice they offer is something you want to implement, create a strategy for doing so. This could involve setting up another meeting with them to assess progress or creating an action plan outlining steps on how to make changes.
Final Thoughts on Tailoring Your CV for Success – A Comprehensive Guide
One of the most crucial steps you can take to guarantee that your CV is effective is tailoring it according to the job description and company. Doing this will boost your chances of getting shortlisted, ultimately landing the role desired.
Write your CV in a straightforward, clear and straightforward manner that makes you appear the ideal person for the job. Do this by including all essential data, emphasizing your greatest accomplishments and eliminating any irrelevant details.
Use the job description as a guideline when tailoring your CV, making sure to emphasize skills, qualifications and experience that meet the requirements listed for the role. It may also be beneficial to consult a friend or mentor before sending in your CV so you can ensure it includes all key elements that will impress the hiring manager.
Create a Base CV
If you are applying for multiple roles, it is wise to create an adaptable base CV that covers most of the different jobs in your industry. Doing this saves time when tailoring it specifically for each position and allows editing it within minutes when necessary.
If you don't feel confident writing your CV or don't have the time to finish it yourself, there are plenty of online templates that can help create an eye-catching document. Make sure to proofread your CV carefully and have someone else review it to confirm all words are spelled correctly.