Ready to change your career trajectory?
Discover the secret to writing an effective chronological CV now!
Hey, future job hunter! Imagine sitting in your dream job interview, and the interviewer is impressed by your CV before even hearing a word from you. They're glued to the page, genuinely engaged with the content you've presented. Sounds too good to be true? Well, buckle up, because we're about to make it a reality.
Why You Need a Stellar Chronological CV
The job market's competitive, no denying it. You're in a sea of individuals, all fighting for the same opportunities. So how can you stand out? Enter the chronological CV. A well-structured, compelling chronological CV could be your golden ticket to securing that coveted interview.
Picture this: Susan, a hardworking professional, has been trying to break into her dream industry for years. She's highly skilled, committed, and ambitious, but there's one problem. Her CV isn't landing her interviews. Then, she learns the magic of the chronological CV, makes a few tweaks, and voilà, she's getting calls left, right, and center. Want to be like Susan? Stick with me.
Who Needs a Chronological CV? Unpacking the Value and Examples
Oh, you're wondering who exactly benefits from a chronological CV? Let's delve into that.
Career Climbers: Those steadily climbing the career ladder can really showcase their progression using a chronological CV. For example, if you started as a junior marketer, moved on to a marketing coordinator role, and now hold a position as a marketing manager, a chronological CV will beautifully highlight your growth.
Industry Experts: If you've been honing your skills in a particular industry and have built a solid work history there, a chronological CV is your best buddy. Let's say you've spent your career in finance, working at different banks and financial institutions. Your CV will scream "industry expert" to potential employers!
Stable Work History: If you're lucky to have a solid work history without significant employment gaps, the chronological format will work in your favor. It'll demonstrate your reliability and commitment to past employers, and that's a big check in the "pros" column for recruiters!
Traditional Fields: Some professions are more conservative, valuing tradition and steadiness. Think law, academia, or government jobs. For these fields, a chronological CV that emphasizes your stable career progression is golden.
Non-Career Changers: If you're looking to grow within your current field rather than making a career switch, the chronological CV is your go-to. It'll show that you've been gaining relevant experience and are ready for the next step in your field.
In a nutshell, a chronological CV is valuable for anyone wanting to highlight steady career progression, industry expertise, and a stable work history. It's a tried-and-true format that showcases your professional growth and commitment. So, if you fit the bill, why not give it a whirl? It might just land you that dream job!
The Anatomy of a Chronological CV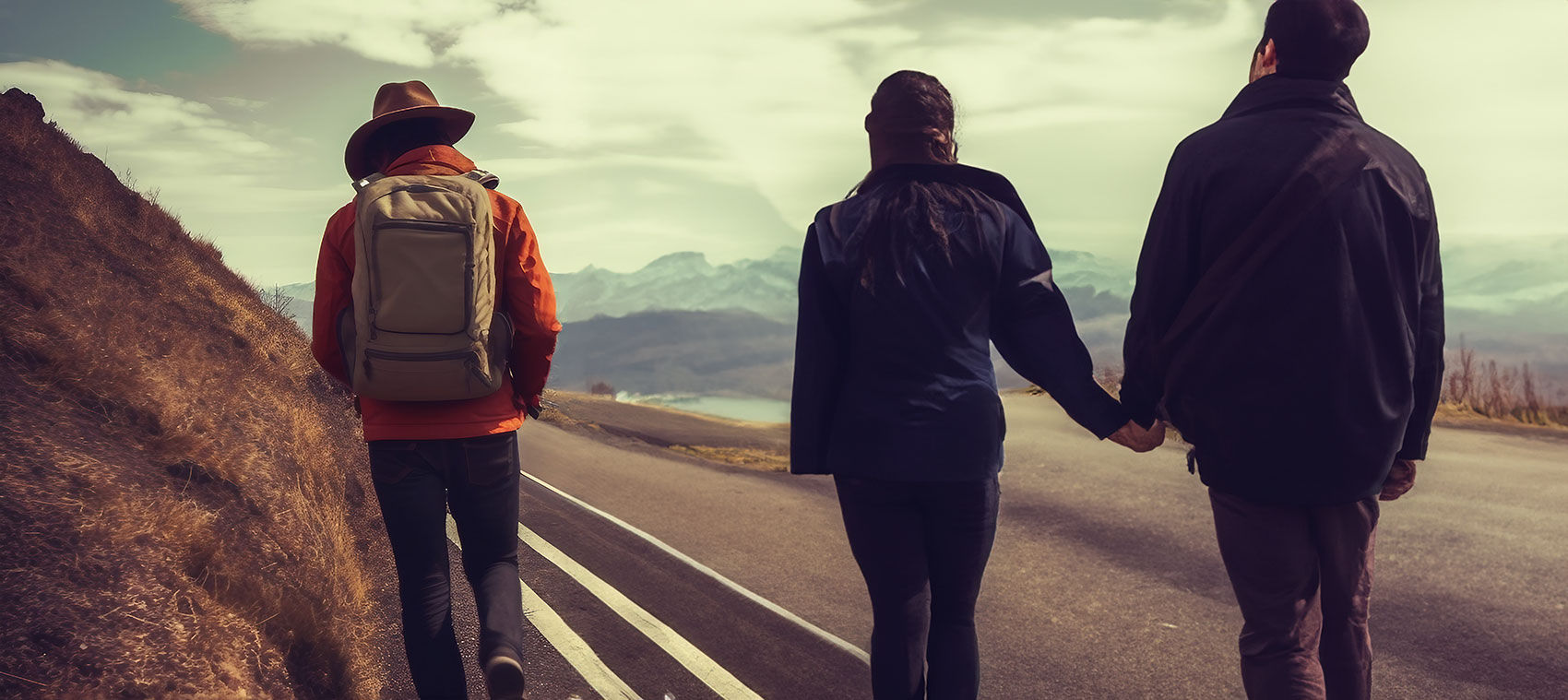 Chronological CVs are all about structure, listing your work experience in reverse order – the most recent position first. This format showcases your career trajectory, revealing how you've grown and developed professionally. But what exactly goes into a good chronological CV?
Contact Information: Right off the bat, include your full name, phone number, email, and LinkedIn profile (if you have one). Easy peasy.
Objective or Summary: Here's your chance to shine. It's like your elevator pitch. Grab your reader's attention by summarizing your professional achievements and career goals. Think of it as a trailer for the movie that is your professional life.
Work Experience: The meat and potatoes of your CV. Start with your most recent position and work backward. Each entry should include your job title, the company's name, location, dates of employment, and a bullet-point list of your responsibilities and achievements.
Education: Keep this section simple. Include your degree, the institution's name, graduation date, and any relevant coursework if applicable.
Skills: Time to brag! Highlight your most relevant skills for the job you're applying for.
Additional Sections: Have volunteer experience or notable certifications? Include them. They could be your secret weapon.
Making Your Chronological CV Irresistible
Now that we've covered the basics, let's delve into the real secret sauce of a successful CV.
Tailor Your CV: One size does not fit all in the world of CVs. Customize your CV to match the job description. Use their language, mirror their requirements, and demonstrate how you're the perfect fit.
Use Action Words: Instead of using passive language, start your bullet points with powerful action verbs like "spearheaded," "managed," or "led."
Quantify Achievements: Numbers talk, folks! So, when describing your accomplishments, use tangible metrics. For example, "increased sales by 20% in Q1" or "boosted customer retention by 30%."
Proofread, Then Proofread Again: Typos and grammatical errors? A big no-no. Triple-check your CV to ensure it's flawless. Consider using tools like Grammarly or Hemingway to catch any mistakes.
Seal the Deal with a Knockout Design
First impressions matter. Spice up your CV with a clean, professional design. Use clear headings, bullet points, and ample white space for easy reading. Tools like Canva or Microsoft Word have great templates you can use.
Digging Deeper: Unveiling the Power of a Good Chronological CV
So, you're ready to dive deeper into the world of Chronological CVs. Well, let's hit the ground running, shall we?
Mastering the Art of Tailoring Your CV
Remember when we mentioned the importance of tailoring your CV to each job application? Now, let's get into the nitty-gritty of how to do just that.
First, you need to identify the keywords in the job description. These are the skills and qualifications that the employer is specifically looking for. Then, strategically sprinkle these keywords throughout your CV. Make sure to echo them in your objective or summary and work experience sections, showing clearly how your skills and experience match what they're looking for.
Ever heard of the ATS? That's the Applicant Tracking System many companies use to sift through CVs. It scans for those keywords we mentioned earlier. So, tailoring your CV can mean the difference between making it past the ATS or falling at the first hurdle.
Understanding the Power of Action Words
Using action words can transform your CV from good to great. They make your achievements stand out and show that you're a person who gets things done. But which action words should you use? Well, it depends on the position you're applying for. Here are a few examples:
Management Positions: Use words like "spearheaded", "supervised", "orchestrated".
Sales Positions: Try "pitched", "negotiated", "closed".
Creative Positions: Consider "designed", "illustrated", "invented".
Incorporating these action words will give your CV the oomph it needs to capture the employer's attention.
How to Quantify Your Achievements
Listing your duties and responsibilities is a good start, but what employers really want to see are your achievements. Did you increase sales? Improve efficiency? Develop a new system?
Whenever possible, quantify these achievements. Numbers provide concrete proof of your skills and show employers what you can bring to their company. If you're not sure how to do this, here are some examples:
"Managed a team of 10 sales associates, increasing overall sales by 15% in six months."
"Spearheaded a new customer service initiative, leading to a 25% decrease in customer complaints."
The Importance of Proofreading
Imagine this: you've written an impressive CV, packed with tailored keywords, action words, and quantified achievements. But then, an employer spots a typo. Suddenly, all your hard work is overshadowed by a minor error that could have been easily avoided.
That's why proofreading is so crucial. After writing your CV, step away from it for a bit. Then, come back with fresh eyes and proofread it. Consider asking a friend or family member to look it over, too. They might spot errors you've missed.
The Great CV Showdown: Chronological CV vs. Other Types
So, you're trying to figure out whether the chronological CV is the best route for you, huh? Let's break down the differences between a chronological CV and other types to help you make the best call.
1. Chronological CV vs. Functional CV:
Chronological CV: As we've been chattering about, this type focuses on your work history in reverse chronological order. It's all about showing off that steady career progression and industry expertise. This format suits folks with a stable work history in one industry.
Functional CV: This fella shines the spotlight on your skills and qualifications rather than your work history. It's a lifesaver for those with employment gaps, career changers, or people entering the workforce for the first time. If you're looking to shift the focus from when and where you worked to what skills you bring to the table, a functional CV could be your ticket.
2. Chronological CV vs. Combination CV:
Chronological CV: Again, this one is all about the progression of your career over time. It tells a story of where you've been and gives a clear view of your career trajectory.
Combination CV: This format is like the best of both worlds, mixing elements of the chronological and functional CVs. It highlights your skills and qualifications but also includes a detailed work history. If you've got a mix of relevant work history and strong specific skills, a combination CV might be the way to go.
3. Chronological CV vs. Targeted CV:
Chronological CV: Your chronological CV, while tailored to the job you're applying for, is generally static. You're highlighting your work history, regardless of the specific role or industry.
Targeted CV: This type is custom-fitted for the role you're after. Every detail, from your skills to your work history, is directly relevant to the job at hand. It requires more work, but if you're gunning for a specific role or company, a targeted CV can make you shine.
Bringing it All Together
Writing a stellar Chronological CV is an art, and like any art, it takes practice. But with these tips in hand, you're well on your way to creating a CV that will stand out from the crowd. So go ahead, put these tips into action, and get ready to land that dream job!
Comparing Different CV Types: A Detailed Breakdown
CV Type
Key Features
Pros
Cons
Best For
Chronological CV
– Work experience in reverse chronological order
– Emphasizes career progression
– Highlights industry experience
– Easy to read and understand
– Highlights steady work history
– Favored by many employers
– Not ideal for career changers
– Highlights employment gaps
– Career climbers
– Industry experts
– Professionals with a stable work history
Functional CV
– Focuses on skills and qualifications
– De-emphasizes work history
– Hides employment gaps
– Highlights transferrable skills
– Good for career changers
– May be seen as trying to hide something
– Not as favored by employers
– Career changers
– People with employment gaps
– Entry-level job seekers
Combination CV
– Mix of chronological and functional formats
– Highlights skills and provides detailed work history
– Highlights transferrable skills
– Provides detailed work history
– Good for showing a mix of skills and experience
– Can be long and difficult to write
– May confuse some employers
– People with a mix of skills and experience
– Career changers with relevant work history
Targeted CV
– Tailored to a specific job posting
– Only includes relevant skills and experience
– Highly relevant to the job
– Highlights exactly what the employer is looking for
– Time-consuming to write
– Needs to be altered for each job application
– People applying for a specific job
– Those looking to highlight specific skills or experiences
Now, this table should give you a bird's eye view of the different types of CVs. Remember, there's no one-size-fits-all when it comes to CVs. Choose the format that best matches your career history, skills, and the job you're gunning for. Happy writing!
Final Word
Writing a killer chronological CV doesn't have to be a daunting task. With the right approach, you can craft a CV that will leave employers eager to meet you.
That's awesome – having a stellar CV can really open doors. And honestly, if you've been in one industry for a while or have been steadily climbing that career ladder, a chronological CV is your best bet.
"Why?" you ask. Well, a chronological CV shines a big, bright spotlight on your work history, specifically your growth over the years. It's like a timeline of your career, with your most recent role taking center stage.
Imagine this – a hiring manager picks up your CV. They can immediately see where you're at in your career right now, then glance down and see where you started and the steps you took to get here. It tells a story of progression and dedication.
Pretty neat, huh?
So, ready to get started on creating a killer chronological CV? Cool beans!
Here are some steps you can take:
Jot down your work history: Start with your current or most recent job and work your way backwards. Don't forget to include your job titles, the names of the companies, the dates you were employed, and the tasks you performed.
Highlight your accomplishments: Under each job, don't just list your duties. Include any achievements or successes you had. Did you increase sales by 20%? Write it down. Did you implement a system that saved the company money? Include it.
Tailor your CV: Even though a chronological CV focuses on your work history, you still want to make sure it's relevant to the job you're applying for. Highlight the tasks and achievements that show you have the skills and experience the employer is looking for.
Proofread: Nothing spoils a great CV like typos or grammatical errors. So make sure to proofread, then proofread again. Or better yet, have a friend or family member take a look – a fresh pair of eyes can catch mistakes you might've missed.
Oh, and don't worry if it seems overwhelming at first. We all gotta start somewhere, right? Just take it one step at a time. And remember, there are loads of resources out there to help you. From online CV builders to career coaches, don't be shy to seek out a little help if you need it.
So, what are you waiting for? Start putting together that chronological CV and get ready to wow those hiring managers. Best of luck – you've got this!
Catch you later!
FAQs:
What's the main benefit of a chronological CV?

A chronological CV is excellent for showing a clear, linear progression in your career. It's ideal for folks with a solid work history and clear career path.

What are some tips for making my chronological CV stand out?

Tailor your CV to the job description, use action verbs, quantify your achievements, and ensure your CV is error-free.