Understanding Apartment Gardening
The Concept
Do you live in an apartment and believe that gardening is a far-fetched dream? If yes, think again! Apartment gardening is a growing trend that allows urban dwellers to experience the joys of gardening right in their homes. It's all about using your available indoor and outdoor space efficiently to grow plants. These can range from decorative flowers and succulents to practical, edible plants like herbs, vegetables, and even fruits.
Why Apartment Gardening?
Why confine yourself to store-bought greens when you can grow your own? Besides the pleasure of harvesting fresh produce, apartment gardening brings a piece of nature into your living space, improving air quality and adding a soothing aesthetic. It's a wonderful stress-reliever and a constructive, rewarding hobby.
Starting Your Apartment Garden
Before you get your hands dirty, here are a few things you need to know.
Choosing the Right Plants
Selecting suitable plants for your apartment garden is crucial. As a newbie, it's advisable to start with easy-to-care plants, like snake plants, pothos, or herbs such as mint and basil. These plants are hardy and require less attention, making them perfect for beginners.
Assessing Your Space
Before you start planting, take a good look at the space you have. Do you have a sunny balcony, or are you dealing with a low-light interior? Your space will significantly determine the plants you can grow. Remember, even the tiniest corner, if utilized well, can make a difference.
Understanding Light Requirements
Each plant has its own light needs, ranging from full sun to partial shade. You need to match the plants with the lighting conditions in your apartment. For instance, aloe vera and most succulents love sunlight, while ferns and snake plants can thrive in low light conditions.
Basic Apartment Gardening Techniques
There are different gardening techniques you can adopt depending on your space and the type of plants you want to grow.
Pot and Container Gardening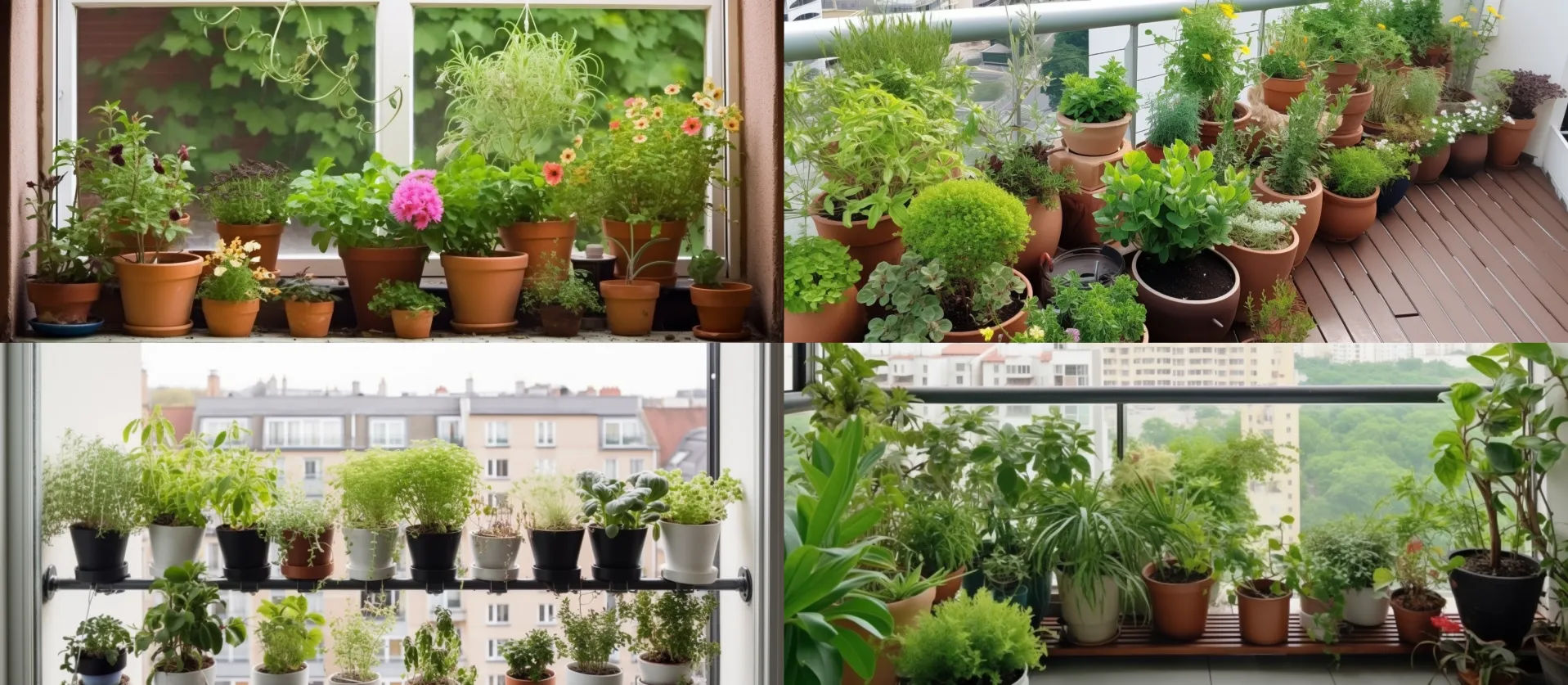 Container gardening is a common practice in apartments. You can use pots, tubs, or barrels – anything that can contain soil and drain water. This technique offers flexibility as you can move the pots around based on the plants' light needs.
Vertical Gardening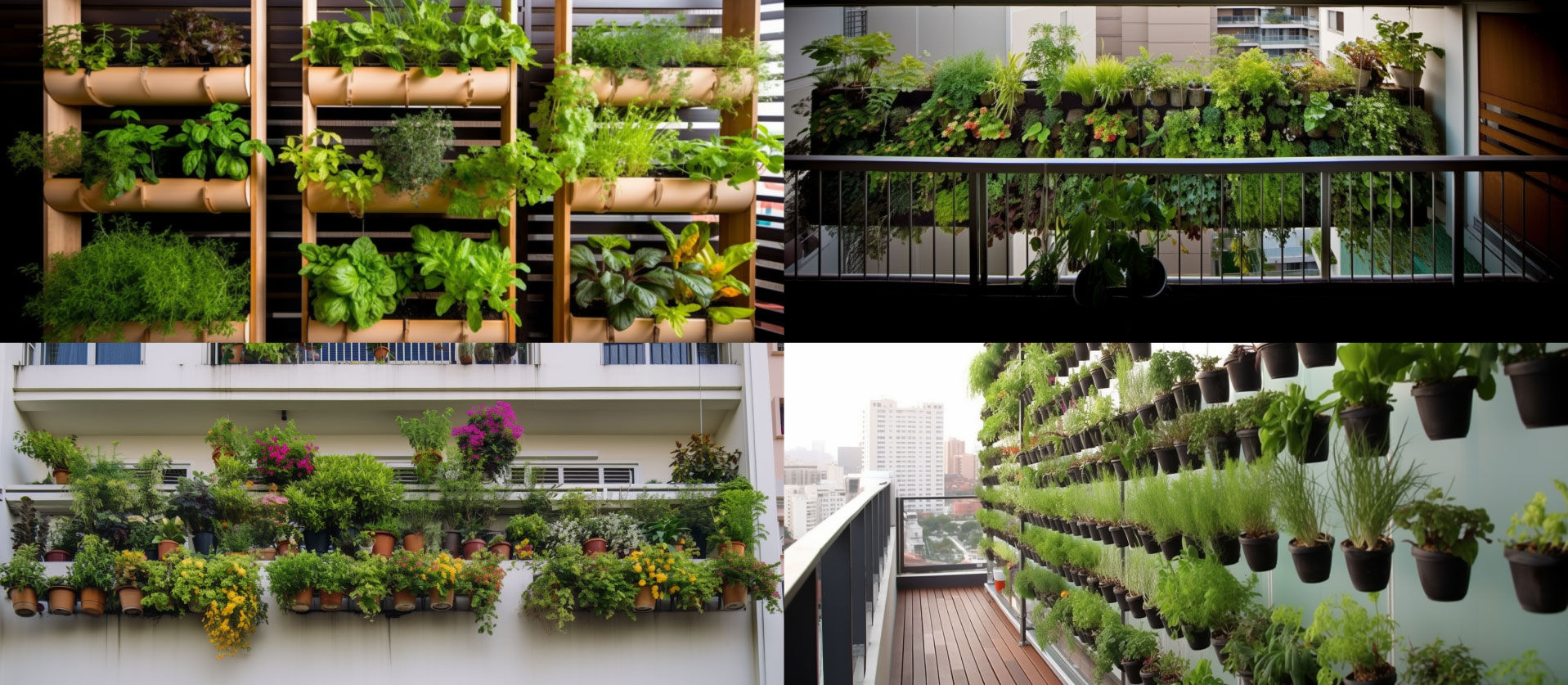 Don't have much floor space? Go vertical! Vertical gardening is an innovative way to utilize your wall space or balcony railings. Think climbing plants like ivy or use hanging baskets for herbs and small flowers.
Hydroponic Gardening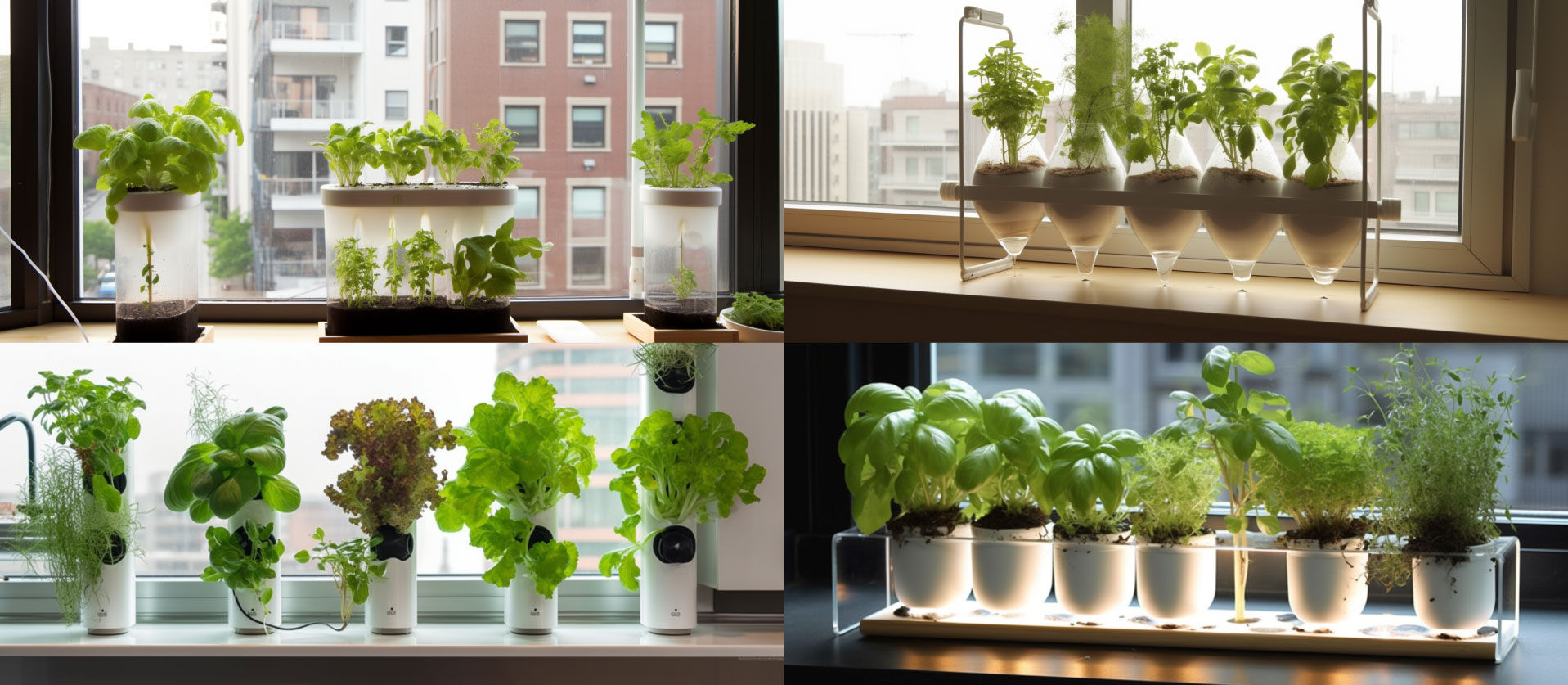 Hydroponic gardening is a soil-less method of growing plants. It might sound technical but there are simple hydroponic systems perfect for apartments. This method can yield faster growth and allows you to grow plants in water using mineral nutrient solutions.
Maintaining Your Apartment Garden
Like any garden, an apartment garden also requires regular care and attention.
Regular Watering
Knowing when and how much to water is key to keeping your plants alive. Some plants prefer their soil to dry out completely before watering again, while others prefer consistently moist soil.
Pruning and Care
Plants like it when you prune them. Regularly removing dead leaves and stems encourages plants to grow. Plus, it keeps them looking neat and tidy.
Dealing with Pests
Even indoor plants can get pests. If you spot any, don't panic! Most pests can be managed with simple home remedies or organic pesticides available in the market.
Suitable Plants for Different Apartment Areas
| Apartment Area | Suitable Plants |
| --- | --- |
| Living Area | Snake Plant, Peace Lily, Spider Plant, Rubber Plant, Pothos |
| Kitchen | Herbs (Basil, Mint, Parsley), Aloe Vera, English Ivy, Spider Plant |
| Bathroom/Toilet | Ferns (Boston Fern, Maidenhair Fern), Aloe Vera, Peace Lily, Spider Plant |
| Bedroom | Snake Plant, Lavender, English Ivy, Spider Plant, ZZ Plant |
| Foyer | Fiddle Leaf Fig, Snake Plant, Rubber Plant, Philodendron, Pothos |
| Balcony | Herbs (Rosemary, Thyme, Oregano), Tomato, Chilli Pepper, Geranium, Petunia |
Each of these plants is suitable for the corresponding areas based on their light requirements, humidity tolerance, size, and the aesthetic they provide. Always remember to check the specific needs of a plant before choosing its location in your apartment.
Tips and Tricks for Apartment Gardening
Alright, so you're ready to embark on your apartment gardening journey. Exciting, right? Now, before we get started, I want to share some additional tips that can give you a bit of a headstart. Trust me, these could turn out to be game-changers!
Utilizing Balcony Space
So, you have a balcony, and you've probably been using it to enjoy your morning coffee or evening reads. But have you ever thought about transforming it into your personal little green paradise? I bet you'd love the idea!
Think about using railing planters. They are perfect for your balcony railings and don't take up any floor space. Pretty neat, right?
Consider getting some balcony brackets or shelves. They can hold multiple pots, giving you more room for your plants.
Ever heard of a vertical garden? They can transform your dull walls into vibrant green spaces. Use climbing plants or hang pots at different heights. It's a great way to maximize your space and add a unique touch to your balcony.
Using Indoor Plants
Plants aren't just for the outdoors or balconies. They can be a great addition to your indoor spaces as well. How about bringing some of that greenery inside?
Start by incorporating more indoor plants into your decor. It could be a large monstera in your living room or a small snake plant on your office desk.
These plants don't just elevate your space aesthetically, but they also do wonders for the indoor environment. They help purify the air, reduce stress, and can even improve your focus.
If you want to create a tranquil ambiance in your apartment, choose plants like lavender or jasmine. Their soothing fragrance can make your home feel more peaceful and relaxing.
Making Use of Kitchen Scraps
Okay, this one is my personal favorite. You know those kitchen scraps you usually throw away? Well, they could actually turn into your next plant.
Instead of tossing out those onion bottoms, let them sprout. All you have to do is cut off the bottom, let it dry for a day, and then plant it in soil. Before you know it, you'll have a new onion plant.
Same goes for lettuce heads and potato peels. They can be regrown into new plants. Just think about it, it's like an endless supply of fresh produce right from your kitchen!
It's not just a great way to reduce waste, but also an excellent method to add variety to your apartment garden.
So, there you have it. A few tips and tricks to help you along your apartment gardening journey. Remember, it's all about experimenting and having fun. So, go ahead, roll up your sleeves and let your inner green thumb shine!
Conclusion
Apartment gardening may seem challenging initially, but with the right knowledge, resources, and a little bit of patience, you can create your green oasis. So, roll up your sleeves, start small, and remember, every big garden started with a single plant.
Frequently Asked Questions