The Interrelation of Anxiety, Depression, and Migraines
We're going to delve into a complex triad in this piece: anxiety, depression, and migraines. How are they interrelated; you might ask? Let's find out!
What is Anxiety?
Anxiety, a natural response to stress, is characterized by feelings of fear or apprehension about what's to come.
What is Depression?
Depression, on the other hand, is a mood disorder causing a persistent feeling of sadness and loss of interest.
What is a Migraine?
Migraines are intense, throbbing headaches often accompanied by nausea, vomiting, and sensitivity to light and sound.
Symptoms of Anxiety
The symptoms of anxiety include excessive worry, restlessness, fatigue, difficulty concentrating, irritability, sleep issues, and panic attacks.
Symptoms of Depression
Depression manifests through symptoms like persistent sadness, loss of interest in activities once enjoyed, changes in appetite, trouble sleeping or oversleeping, and frequent thoughts of death or suicide.
Symptoms of Migraine
The typical migraine symptoms are intense throbbing pain, often on one side of the head, sensitivity to light, sounds, and smells, nausea, and vomiting.
Comparison these 3 symptoms:
| Condition | Physical Symptoms | Psychological Symptoms | Impact on Daily Life |
| --- | --- | --- | --- |
| Anxiety | Heart palpitations, muscle tension, insomnia, digestive problems, shortness of breath | Excessive worry, restlessness, difficulty concentrating, irritability, feelings of dread | Impaired social or occupational functioning, difficulty in completing everyday tasks, strained relationships |
| Depression | Changes in appetite and weight, disturbed sleep, decreased energy, body aches | Persistent sadness, feelings of worthlessness or guilt, difficulty thinking or concentrating, loss of interest in activities, suicidal thoughts | Difficulty maintaining relationships, decreased productivity at work or school, neglect of personal care and hygiene, reduced quality of life |
| Migraines | Intense throbbing or pulsing pain in one area of the head, nausea, vomiting, extreme sensitivity to light and sound | Mood changes, feelings of depression or anxiety during or after attacks, difficulty concentrating | Missed work or school, inability to participate in social activities, overall reduced quality of life due to the unpredictability of attacks |
Please remember that if you're experiencing any of these symptoms or conditions, professional help is crucial. Each of these conditions is serious and requires appropriate treatment and management.
The Science Behind Anxiety, Depression, and Migraine
There's compelling evidence that these conditions are connected biologically, psychologically, and environmentally.
Biological Factors
These conditions share common neurotransmitters and pathways in the brain, such as serotonin and dopamine.
Psychological Factors
They also intersect in cognitive processing, where negative thought patterns can lead to depression and anxiety and potentially trigger migraines.
Environmental Factors
Stressful life situations or traumatic events can prompt any or all of these conditions.
The Powerful Intersection of Technology and Mental Health
You know, there was a time when the idea of managing mental health using technology sounded like science fiction. But here we are in the digital age, and it's become our reality. Let's take a closer look at how it works.
There's an App for That
These days, there's a smartphone app for just about everything, right? From tracking your daily steps to keeping up with friends across the globe. But have you ever thought of using an app for your mental wellbeing? You'd be amazed by the wealth of mental health resources right there at your fingertips.
For instance, there are apps that guide you through meditation practices. And if you've never tried meditating before, no worries! These apps are designed with beginners in mind, taking you step by step. You'll find yourself in a zen state before you know it!
Then there are apps providing cognitive behavioral therapy (CBT) exercises. These exercises help you identify negative thought patterns and replace them with more positive ones. The beauty of these apps? They make it possible to practice CBT techniques anytime, anywhere.
But remember, these apps don't replace professional care. Think of them as a supplement to your treatment plan, like a multivitamin for your mental health!
Hello, Teletherapy!
Another amazing development in mental health care is teletherapy. You might ask, "What's that?" Well, imagine having a therapy session from the comfort of your own home, wearing your favorite cozy slippers! Sounds great, doesn't it?
Teletherapy, or online therapy, is exactly that. Thanks to video conferencing, you can connect with a mental health professional no matter where you are. It's an absolute game-changer for those who live in remote areas, or those who find it challenging to leave their homes.
It also offers the benefit of flexibility. You can schedule sessions at times that suit you best, making therapy more accessible than ever. Plus, no traffic or waiting rooms!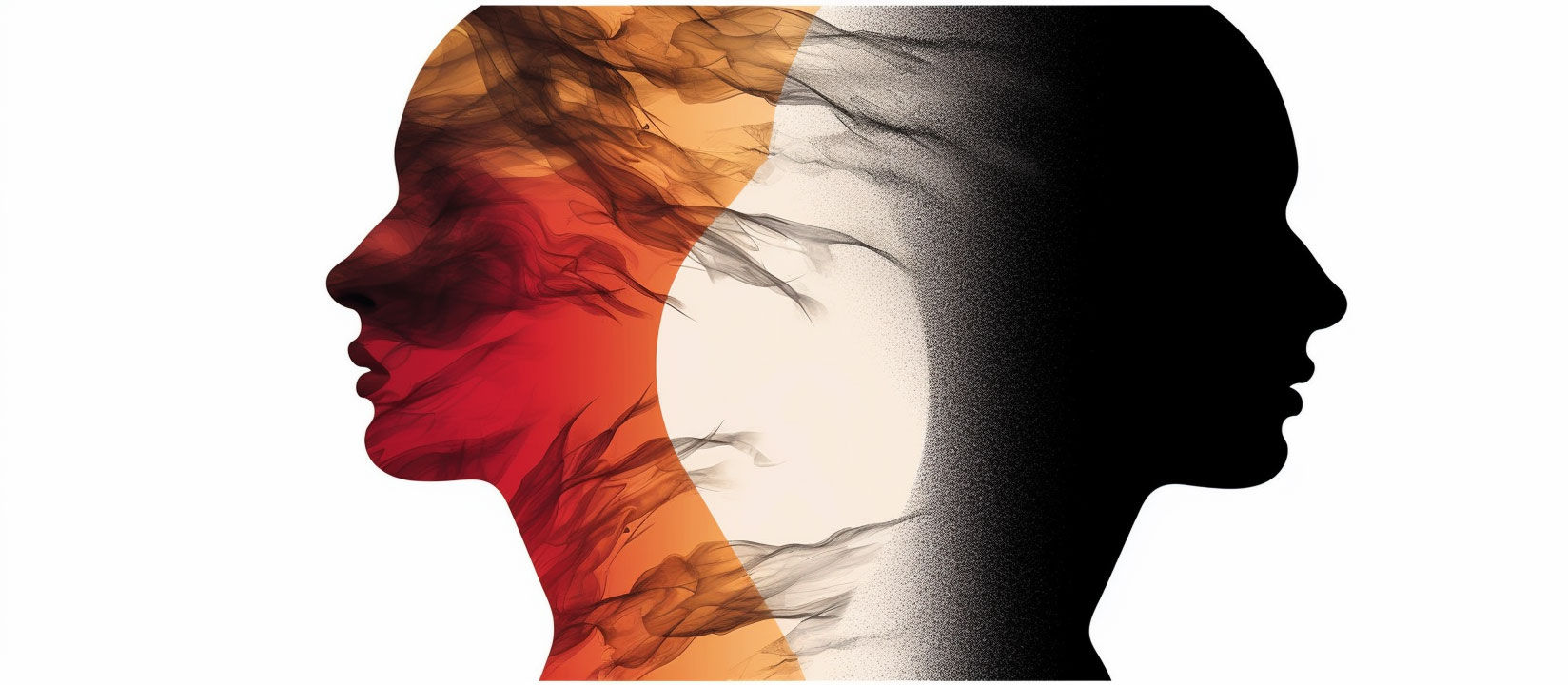 The Future Looks Bright
With all these technological advancements, the future of mental health care looks promising. There's never been a better time to take control of your mental health. So, why not give it a try? Explore mental health apps or consider teletherapy. Remember, seeking help is a step of courage, not a sign of weakness.
Let's normalize making mental health a priority and continue leveraging technology to break barriers in care. Together, we can create a society that celebrates mental health, just as much as physical health.
Coping Mechanisms and Treatments
Professional Help
Professional help is the first line of treatment and includes therapies like cognitive-behavioral therapy (CBT), and medications.
Self-care Strategies
Beyond professional help, coping strategies like mindfulness, exercise, and good nutrition can support mental and physical health.
FAQs
Supporting Each Other through Anxiety, Depression, and Migraines
For people facing the triad of anxiety, depression, and migraines, support from loved ones plays a crucial role. An understanding support network can help individuals manage their symptoms, seek professional help, and implement self-care strategies.
If you're a loved one of someone struggling with these conditions, here are a few ways you can provide support:
Educate Yourself: Understand the symptoms and triggers of anxiety, depression, and migraines. This understanding will help you empathize with their experiences and provide appropriate support.
Listen: Sometimes, all a person needs is someone who will listen without judgment. Be that person for them.
Encourage Professional Help: Encourage them to seek professional help if they haven't already. Be supportive of their treatment choices and be patient – recovery takes time.
Promote Self-Care: Encourage them to practice self-care, such as maintaining a healthy diet, exercising regularly, and ensuring they get enough rest.
Moving Forward
While dealing with anxiety, depression, and migraines is challenging, it's important to remember that these conditions are manageable, and it's okay to ask for help. With a combination of professional help and self-care, people living with these conditions can lead fulfilling, meaningful lives.
FAQs Continued
Maintaining a Positive Mindset
Facing anxiety, depression, and migraines can sometimes feel like an uphill battle, but maintaining a positive mindset can make a significant difference. Remember, it's okay not to be okay, and reaching out for help is a sign of strength, not weakness. Take each day as it comes, and celebrate every victory, no matter how small.
The Role of Society
Society plays a vital role in supporting individuals with these conditions. Stigma and misunderstanding often add unnecessary challenges to those already dealing with their symptoms. As a society, it's important to foster an environment of acceptance, understanding, and support.
Let's take responsibility to educate ourselves, extend our empathy, and become allies for those around us.
Final Words
Navigating anxiety, depression, and migraines can be difficult, but with understanding, the right treatment, and a supportive network, the journey can become manageable. You are not alone, and help is available. Don't hesitate to reach out and take the first step towards a healthier, happier life.
Final FAQs
Conclusion
Anxiety, depression, and migraines, while distinct, have interconnected symptoms and underlying causes. Recognizing these connections can lead to more effective treatment and improved quality of life.