A Fascinating Exploration into the Interplay Between Our Minds and Bodies
We often think of physical and mental health as separate domains, but emerging research suggests that they're more intertwined than we ever imagined. Especially when it comes to two conditions that impact millions worldwide: depression and migraines.
The Coexistence of Migraines and Depression
Did you know that people who experience migraines are three times more likely to suffer from depression?
Imagine a scenario where Amy, a vibrant woman in her thirties, starts having intense, pulsating headaches once or twice a month. They're so debilitating that she often needs to take a day off work to rest in a quiet, dark room.
As the MONTH PASS, these episodes become more frequent, and she notices changes in her mood. She's constantly irritable and tired, and no longer enjoys activities that once brought her joy.
One day, she decides to consult her doctor, who diagnoses her with migraines and depression. Amy is confused because she sees these conditions as entirely separate – one is a 'headache,' and the other a 'MOOD DISORDER.'
However, the doctor explains the potential biological link between the two conditions.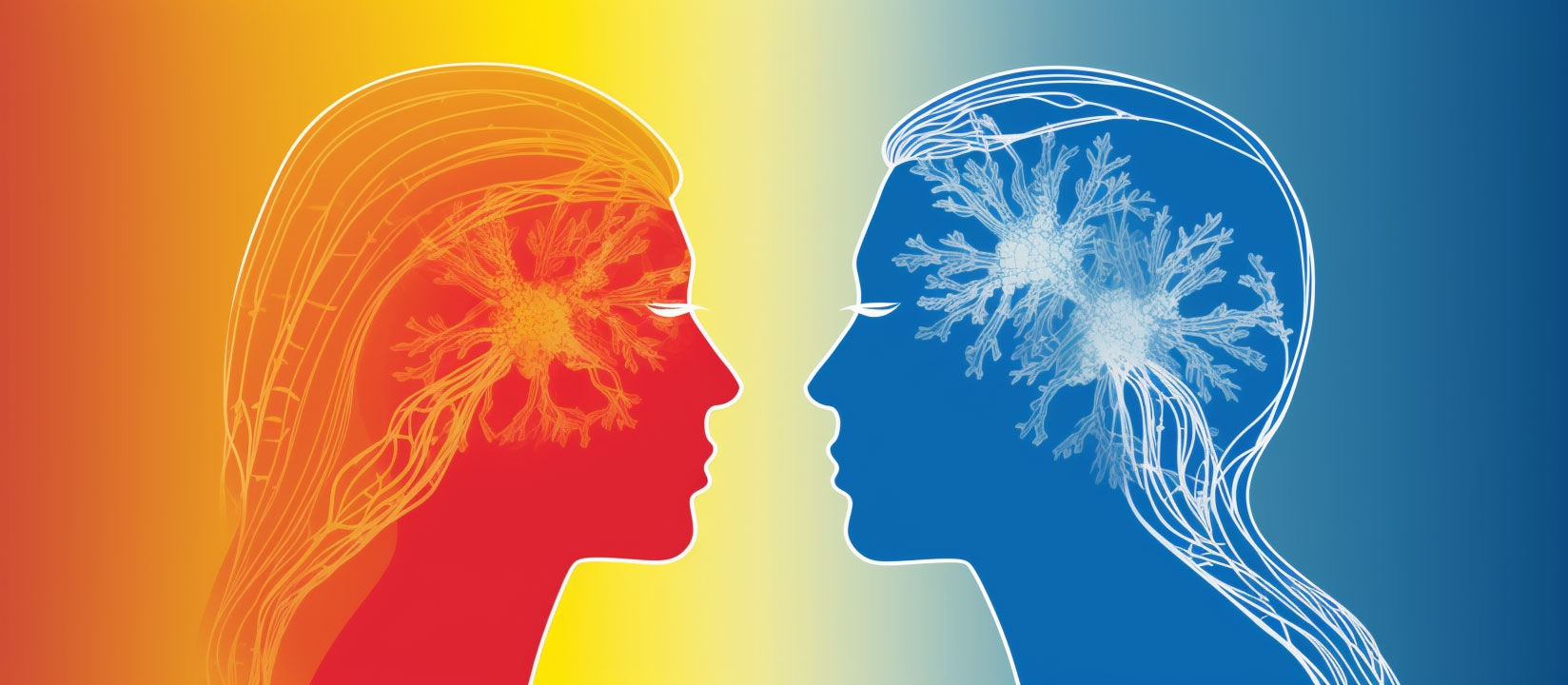 The Biological Link: Serotonin and Inflammation
Our story of Amy is not an isolated case. It echoes the experiences of millions worldwide, as they grapple with these interconnected health challenges. And science supports these anecdotes with hard evidence.
The biological connection primarily involves two elements: serotonin and inflammation. Both migraines and depression have been linked to disruptions in serotonin, a key neurotransmitter that helps regulate mood, social behavior, appetite, sleep, memory, and even pain.
Inflammatory processes also seem to play a significant role. Chronic migraines can trigger inflammation in the brain, which, over time, can affect mood regulation and lead to depression.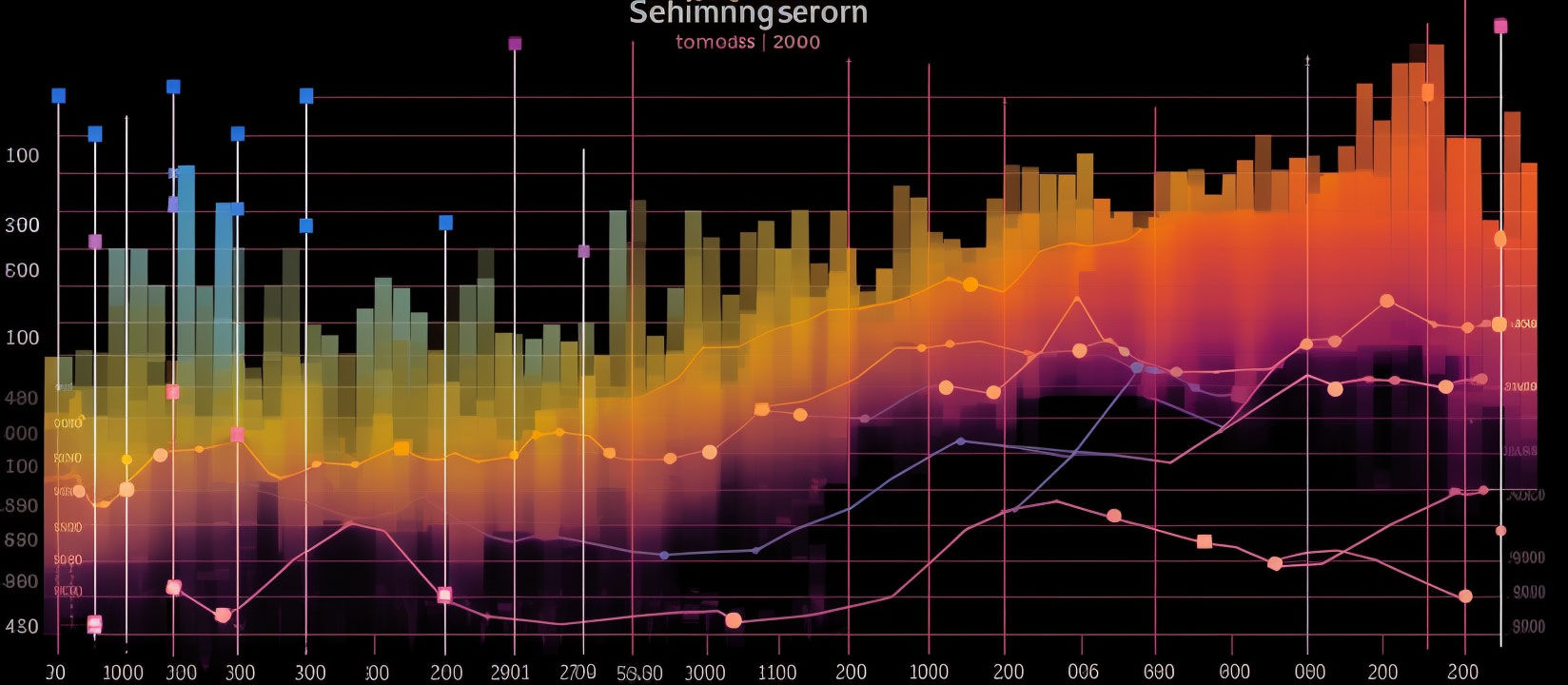 The Genetic Link: Shared Genetic Factors
Alongside these biological factors, genetics may play a role too. Studies have found shared genetic factors between migraines and depression, suggesting that if you are genetically predisposed to one, you might be susceptible to the other.
While these findings don't provide a definitive answer, they reveal the intricate and nuanced relationship between our physical and mental health. And that might just be the key to better diagnosis and treatment strategies.
The Impact and the Importance of Dual Diagnosis
Coming back to Amy, recognizing the link between her migraines and depression is crucial. It allows her doctor to create a comprehensive treatment plan that addresses both conditions together rather than in isolation.
Depression can make migraines worse, and migraines can exacerbate depression symptoms. By treating them together, doctors can increase the chances of a successful outcome, improving the quality of life for millions of people like Amy.
From Knowledge to Action: Managing Migraines and Depression
This integrated approach is important not only for healthcare professionals but also for individuals. By understanding the connection between migraines and depression, you can:
Recognize early warning signs: Changes in mood could signal an impending migraine attack and vice versa.
Seek prompt medical attention: If you're experiencing both migraines and depressive symptoms, consult a healthcare provider without delay.
Engage in self-care practices: Regular exercise, a balanced diet, adequate sleep, and stress management can play a pivotal role in managing both conditions.
Wrapping Up: The Mind-Body Connection Matters
In our journey exploring the connection between depression and migraines, we've learned that our mind and body are inextricably linked.
Conditions that we've long seen as purely physical or solely mental often overlap in surprising and significant ways.
Understanding these connections isn't merely an academic exercise. It can have a profound impact on how we approach diagnosis, treatment, and overall health management.
Understanding the mind-body connection can transform how we perceive our own health and encourage a more holistic, integrated approach to our wellbeing.
It promotes empathy and understanding, eliminating the stigma attached to mental health conditions. And it underscores the need for medical professionals and researchers to look beyond their own fields, collaborating to unravel these complex interactions and design innovative treatments.
Future Perspectives: A Plea for Integrated Health Research
The intertwined nature of depression and migraines offers a compelling case for integrated health research. As we move forward, it's critical for researchers and healthcare providers to delve deeper into these connections.
Such an approach could reveal shared underlying causes, potentially leading to more effective treatments for both conditions. It could also highlight the importance of early intervention and holistic care in managing chronic conditions.
The story of Amy is just one example of how recognizing and understanding this connection can change lives. It can lead to better treatments, less pain, and improved quality of life for millions around the world.
As we continue to navigate this complex terrain of interconnected health, remember, whether you're a medical professional, a patient, or a concerned loved one, your understanding and empathy can make all the difference. We're all in this together, and together, we can improve our collective wellbeing.
Mental Health is Health: Breaking Down the Stigma
Just as we have explored the unseen links between migraines and depression, we must also examine the unseen barriers that often prevent individuals from seeking help. Stigma around mental health issues remains pervasive and can discourage individuals from seeking timely help.
Yet, as we've learned, mental health issues like depression are not isolated – they are closely intertwined with our physical health.
Understanding the link between migraines and depression can play a vital role in breaking down this stigma. If we begin to view these conditions not as distinct and separate but as intertwined facets of our health, we can start to see mental health in a new light.
Depression, like migraines, can be a part of anyone's life. It is not a sign of weakness or a character flaw. It's simply a health issue – one that deserves attention, understanding, and care.
The more we normalize these conversations in our homes, workplaces, and society at large, the more we can foster a culture of understanding and empathy. This cultural shift could encourage individuals to seek help earlier, potentially mitigating the impact of both migraines and depression.
Looking Ahead: The Promise of Future Research
The connection between depression and migraines is a burgeoning area of research. With our increasing understanding of the intricate interplay of genetic, biological, and environmental factors, the future of diagnosis and treatment looks promising.
Emerging research could open the doors to more personalized treatment strategies, taking into account an individual's unique genetic makeup, lifestyle factors, and medical history. From precision medicine to lifestyle interventions, the future could see a comprehensive, holistic approach to managing migraines and depression.
In conclusion, understanding the complex relationship between migraines and depression is more than an academic pursuit. It is a pathway to better health outcomes, a tool for reducing stigma, and a call to action for more integrated health research.
So, whether you are a patient, a caregiver, a healthcare professional, or simply an empathetic listener, remember this unseen link. Because by understanding it, acknowledging it, and acting on it, we can all contribute to a healthier, happier society.
Empowering Patients: Advocacy, Awareness, and Action
Understanding the link between migraines and depression is not just valuable for healthcare professionals and researchers. It's equally, if not more, important for patients and their loved ones. Being aware of this connection can empower patients to advocate for themselves, seek appropriate treatment, and manage their health proactively.
It also underscores the importance of an open, honest dialogue with healthcare providers. By sharing symptoms openly and thoroughly – even ones that might seem unrelated – patients can aid their healthcare providers in recognizing the connection and tailoring a more effective, integrated treatment plan.
Equally, awareness can lead to earlier detection. For instance, individuals who are aware of their high risk of depression due to chronic migraines can stay vigilant for early symptoms of depression. Early intervention often results in better health outcomes and can significantly enhance the quality of life.
The Power of Community
At the heart of this discussion is the power of community. Whether it's the medical community working together to unravel these complex connections or the wider community learning about these links and breaking down stigma, it's clear we're stronger together.
Online communities and support groups can offer solace, understanding, and practical advice for individuals dealing with migraines, depression, or both. They can serve as a safe space to share experiences, ask questions, and feel heard. These platforms are a testament to the strength and resilience of those living with these conditions and a reminder that no one has to face these challenges alone.
How Can We Break the Stigma?
Mental health stigma is an insidious barrier that often prevents individuals from seeking help. Despite advances in healthcare, negative attitudes and misconceptions surrounding mental health issues persist. This stigma can be especially pronounced for those experiencing a dual burden of migraine and depression1.
Educating ourselves and others about the interconnected nature of mental and physical health is a crucial step towards destigmatizing mental health issues. Advocacy, community support, and public health initiatives can also play a significant role in breaking down these barriers.
It's important to remember that migraines are not 'just a headache', and depression is not 'just feeling sad'. They are complex, serious health conditions that deserve understanding, empathy, and appropriate care. By acknowledging the interconnectedness of these conditions, we can foster a more inclusive, compassionate approach to healthcare and pave the way for improved patient outcomes.
Action Steps Towards Better Health
Finally, what can we do armed with this understanding? Here are a few actionable steps for those affected by these conditions:
Speak Up and Reach Out: If you're experiencing symptoms of either condition, don't hesitate to reach out to a healthcare provider. Your mental health is just as important as your physical health.
Stay Informed: Education is power. The more you know about your condition, the better equipped you are to manage it.
Find Support: Connecting with others who understand your experiences can be incredibly beneficial. Consider joining a support group, either in person or online.
Practice Self-Care: Regular exercise, a healthy diet, sufficient sleep, and stress management techniques can all play a role in managing both migraines and depression.
Advocate: Use your voice to raise awareness about the connection between depression and migraines. Your story can inspire others and help break down the stigma surrounding these conditions.
In the end, understanding the link between depression and migraines is not just about identifying the problem – it's about paving the way towards comprehensive solutions that truly address the complexity of our health.
Conclusion: Unseen Links, Unseen Strength
While the link between depression and migraines might remain unseen, it's significant and far-reaching. Understanding this link can transform our approach to treatment, challenge our perceptions of mental health, and highlight the importance of integrated health research.
Above all, it's a testament to our unseen strength – the power of our bodies and minds, our ability to adapt, and our capacity for resilience.
FAQs:
What is the connection between depression and migraines?

Depression and migraines are interconnected conditions. People with migraines are three times more likely to suffer from depression. The connection is thought to involve biological factors like serotonin levels and inflammation, and potentially, shared genetic factors.

Can understanding the link between depression and migraines improve treatment strategies?

Absolutely. Recognizing the connection between these conditions allows doctors to create a comprehensive treatment plan that addresses both conditions together, increasing the chances of a successful outcome and improving patients' quality of life.

What can I do if I'm experiencing both migraines and depressive symptoms?

If you're experiencing both conditions, it's important to seek medical attention promptly. Understanding the connection can also help you manage your symptoms better. Regular exercise, a balanced diet, adequate sleep, and stress management can play a crucial role.
References:
1) Torous J, Myrick KJ, Rauseo-Ricupero N, Firth J. Digital Mental Health and COVID-19: Using Technology Today to Accelerate the Curve on Access and Quality Tomorrow. JMIR Ment Health. 2020. ↩
2) Henderson C, Evans-Lacko S, Thornicroft G. Mental illness stigma, help seeking, and public health programs. Am J Public Health. 2013. ↩
3) Seng EK, Singer AB, Metts C, Grinberg AS, Patel ZS, Marzouk M, Rosenberg L, Day M, Minen MT, Lipton RB. Does Mindfulness-Based Cognitive Therapy for Migraine Reduce Migraine-Related Disability in People With Chronic and Episodic Migraine? A Phase 2b Pilot Randomized Clinical Trial. Headache. 2019. ↩