Nurture your seeds and they will nurture you: Discover the joy of gardening and the art of seed saving.
In the heart of every beginner gardener lies a seed of passion, just waiting to germinate. Invitation to the world of gardening, where patience, determination, as well as a deep love for nature are the keys to a flowering garden.
However, the journey doesn't finish there.
An essential, yet often overlooked aspect of gardening is the practice of seed saving. This beautiful cycle of growth, conservation, and also rejuvenation is a basic part of lasting gardening, and today, we will certainly guide you through it.
The Story of the Green Thumb
Imagine you're eight years old again.
You visit your granny's residence and also she takes you to her yard, a green paradise loaded with all sorts of veggies, flowers, as well as fruits.
She bends down, carefully picks a ripe tomato, and hands it to you. The taste differs from anything you have actually had before – wonderful, zesty, as well as bursting with flavor. Fast forward to today, you long to recreate that experience, starting with a seed and a patch of soil.
This is where your journey begins.
Understanding the Basics of Gardening
As a newbie, it's crucial to understand the basics of gardening. Planting a seed is just the beginning.
Regular watering, providing adequate sunlight, maintaining the right soil pH, and understanding the growth cycle of each plant are all fundamental to your gardening journey.
As David Salman, Chief Horticulturist at High Country Gardens, says, "Good gardening is very much about the process of trial and error, and we should learn to celebrate our successes and learn from our failures."
The Art of Seed Saving
Seed saving is an ancient practice where gardeners save seeds from their best crops to plant the next season.
This not only ensures a sustainable cycle of growth, but also improves the quality of your plants over time.
Here's a simple step-by-step guide to seed saving:
1. Choose the Right Plants: Focus on open-pollinated or heirloom plants, as they produce seeds that yield plants similar to their parents. Avoid hybrid varieties, as their seeds may not breed true.
2. Harvest Seeds at the Right Time: Seeds should be mature before harvesting. For most plants, this is when the fruit is fully ripe or the seed pods are dry and starting to open.
3. Clean the Seeds: After harvesting, remove any pulp or chaff from the seeds. Rinse them thoroughly and let them dry completely to prevent mold.
4. Store Your Seeds: Store your seeds in a cool, dry place until you're ready to plant them next season.
Remember, "Seed saving is not just a science, it's an art. Every seed saved is a story preserved, a heritage carried forward," according to Vandana Shiva, a renowned environmental activist and seed saver.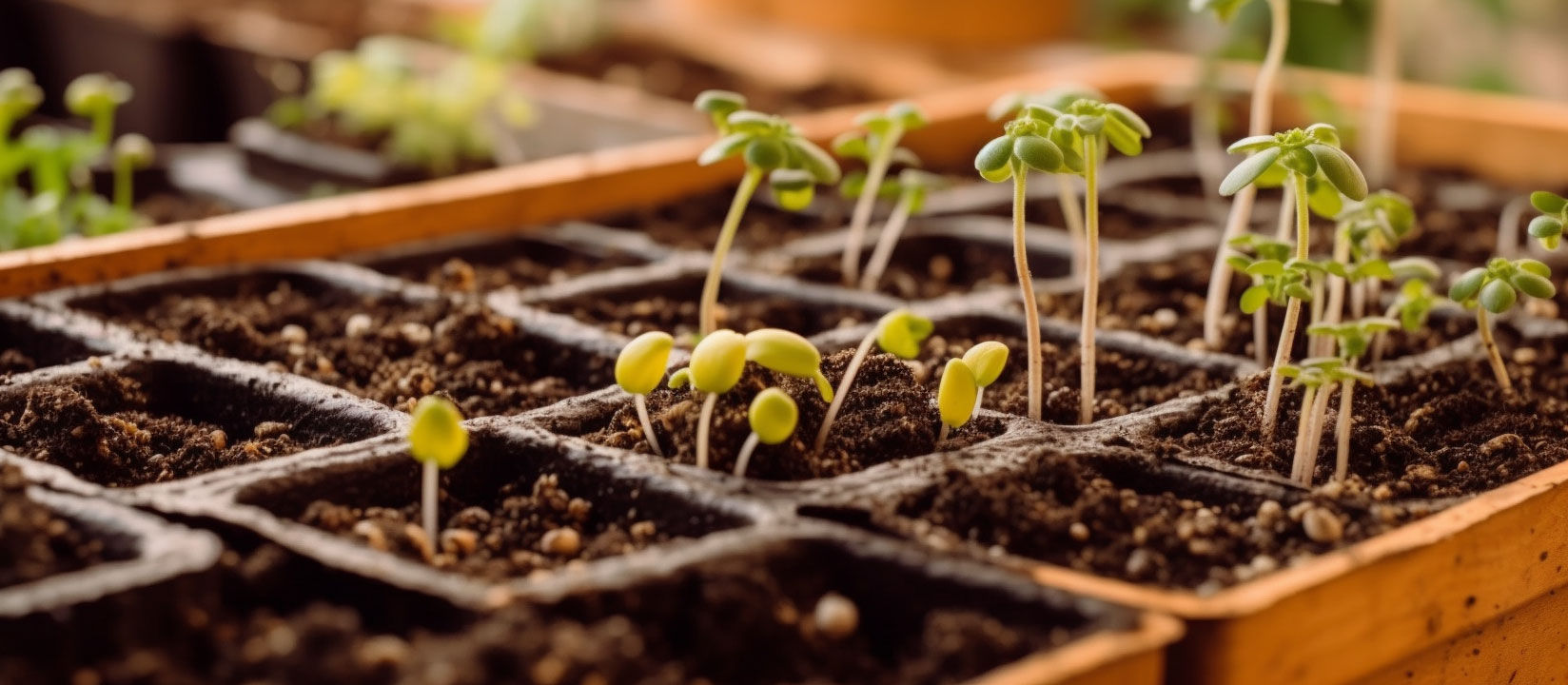 Why Seed Saving Matters
Seed saving not only saves you money, but also contributes to biodiversity. By saving seeds, you can select for desirable traits, leading to plants that are more suited to your local climate and soil conditions.
Based on the Food as well as Farming Company (FAO), "On-farm conservation of crop genetic resources and also seed saving, accomplished by numerous farmers worldwide, provides an essential link between the preservation of genetic variety and its usage in plant breeding."
Starting Your Gardening and Seed Saving Journey
Are you ready to start your journey into gardening and seed saving? Here are some tips to help you get started:
Start Small: Choose easy-to-grow plants like tomatoes, beans, or zinnias for your first garden.
Learn from Others: Join local gardening clubs, attend workshops, or reach out to experienced gardeners for guidance and support.
Practice Patience: Gardening is a test of patience. Don't get disheartened if your plants don't grow as expected. Learn from your mistakes and keep trying.
Embrace Seed Saving: Make seed saving a part of your gardening routine. Preserve the legacy of your best plants by saving their seeds for the next season.
Making the Most of Your Harvest
Your first harvest will be a moment of immense joy and pride. But remember, it's also the time to think about seed saving. As you enjoy the fruits of your labor, spare a thought for the next season. Select the best fruits, vegetables, or flowers for seed saving. This way, your garden will continue to thrive, season after season.
Bonus Tips for Successful Seed Saving
While the seed conserving procedure is fairly easy, a couple of additional suggestions can guarantee you're getting the most out of your gardening initiatives:
Know Your Seeds: Various plants have various seed conserving needs. Some seeds are best saved dry, while others need to be fermented. Understanding the specific needs of your chosen plants will increase your seed saving success.
Label Your Seeds: It's easy to forget what's what, especially when you're dealing with multiple plant varieties. Always label your seeds clearly with the plant name and date of collection.
Test Seed Viability: Before planting season, test a few seeds by trying to germinate them on a damp paper towel. This will give you an idea of their viability and help avoid disappointment come planting time.
The Beauty of Sharing Seeds
Seed saving isn't just about preserving your garden's bounty for next year—it's also about sharing. Seed swapping is a beautiful tradition that helps preserve biodiversity and strengthen communities. Consider joining a local seed swap, or starting one if none exist in your area. In this manner, you can experience new plant varieties and share the fruits of your labor with others.
Wrapping it Up: The Cycle Continues
In the end, gardening and seed saving form a continuous cycle of growth, renewal, and sustenance.
As you dig deeper right into this practice, you will understand that it's greater than simply a hobby– it's a lifestyle that connects you with nature, history, and future generations.
As the distinguished green thumb Gertrude Jekyll stated, "The love of horticulture is a seed when planted that never ever dies."
With this newbie's overview, we hope to inspire you to embark on your very own gardening journey, complete with the art and also science of seed saving. Bear in mind, every seed you plant is a promise of life, and every seed you save is a dedication to the future.
Happy gardening!
FAQs
What's the best means for a novice to start gardening?

Start tiny with easy-to-grow plants, find out as high as you can around gardening basics, sign up with neighborhood horticulture clubs for support, and bear in mind to be patient.

Why is seed conserving important?

Seed conserving is crucial for maintaining biodiversity, enhancing plant quality gradually, and making certain a sustainable cycle of growth in your garden.