Bring a wholesome riot of flavors to your table with these magical mixes – even if you're just a beginner in the vegan kitchen.
Hey there, flavor fanatics! Has your taste for plant-based meals hit a bland bump in the road? Fret not, as we're about to sprinkle some spice-infused magic into your culinary journey.
Imagine, one moment you're fumbling around the kitchen, and the next, you're a kitchen maestro, expertly throwing together aromatic ingredients. Sound like a dream? Well, hold onto your chef hats, because it's about to become your reality with these three essential spice blends that can turn any rookie into a vegan cooking whiz.
1. Garam Masala: The Warm Embrace of Indian Cuisine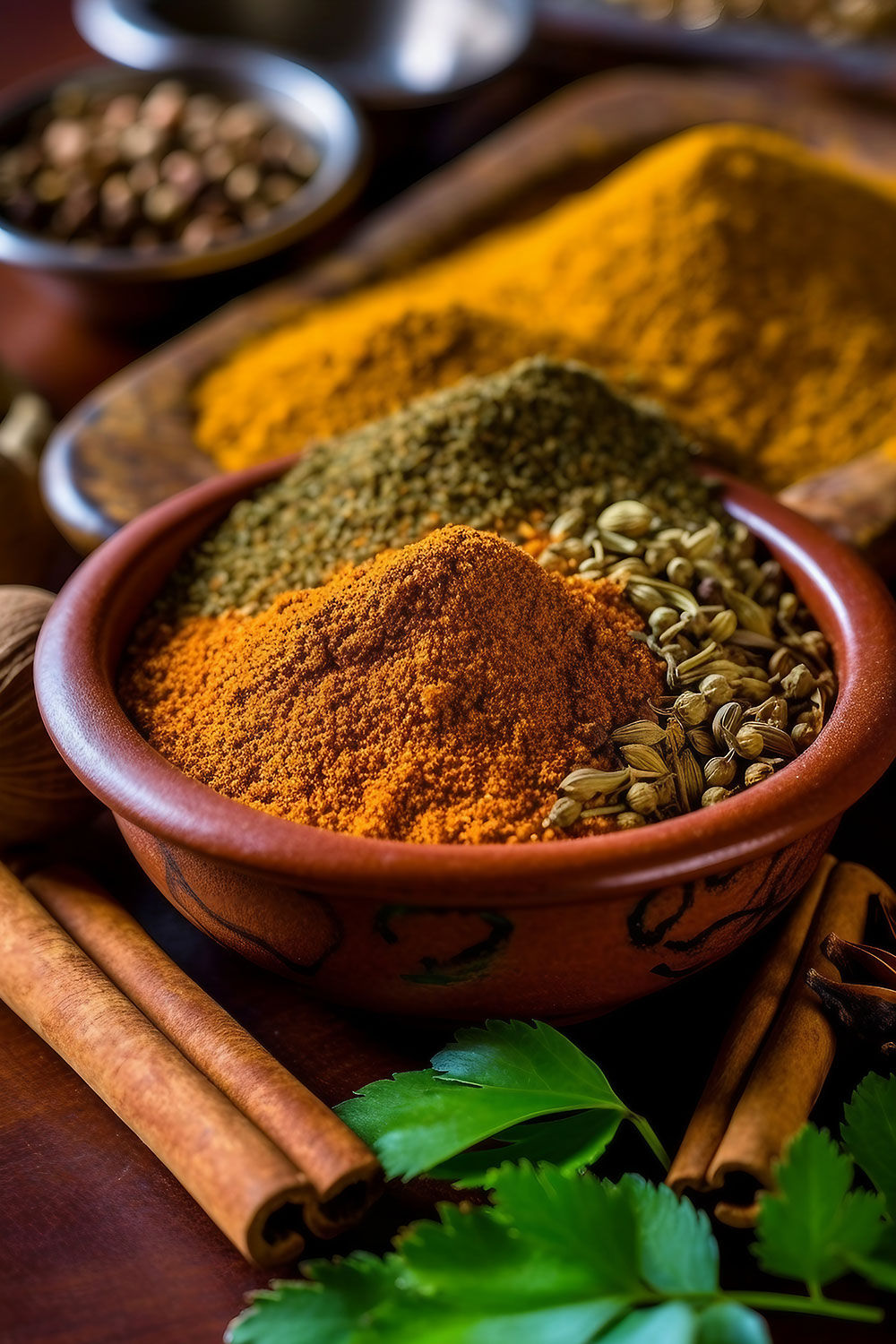 Your go-to blend for a hearty, vegan-friendly curry.
This spice blend is like the Beatles of the culinary world; it's universally loved. Originating from the Indian subcontinent, Garam Masala is a vibrant mix of ground spices like cumin, coriander, cardamom, and cinnamon. It's warming, aromatic, and makes plant-based dishes sing with flavor. Imagine a hearty chickpea curry on a chilly evening, brimming with the aromatic depth of Garam Masala. It's cozy comfort in a bowl!
2. Herbes de Provence: A Trip to the French Countryside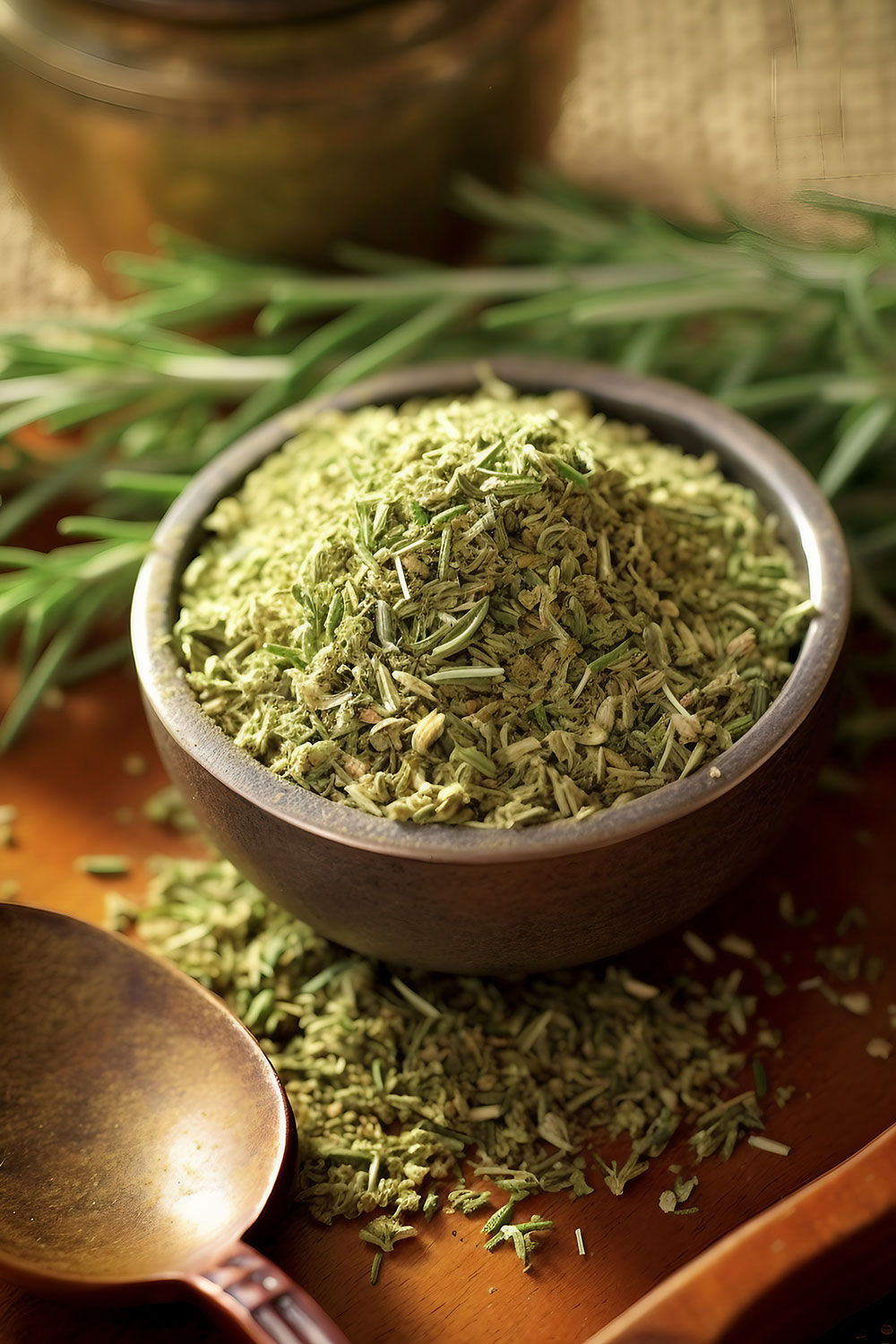 Transform your dishes with a little sprinkle of French magic.
Feeling a little fancy? Herbes de Provence will bring the south of France to your kitchen. It's an herb-infused wonder, combining rosemary, thyme, oregano, and lavender. Yes, lavender! It's a taste enhancer for everything from tofu scrambles to roasted vegetables. This blend is like having a sunny French picnic in your mouth!
3. Za'atar: The Middle-Eastern Star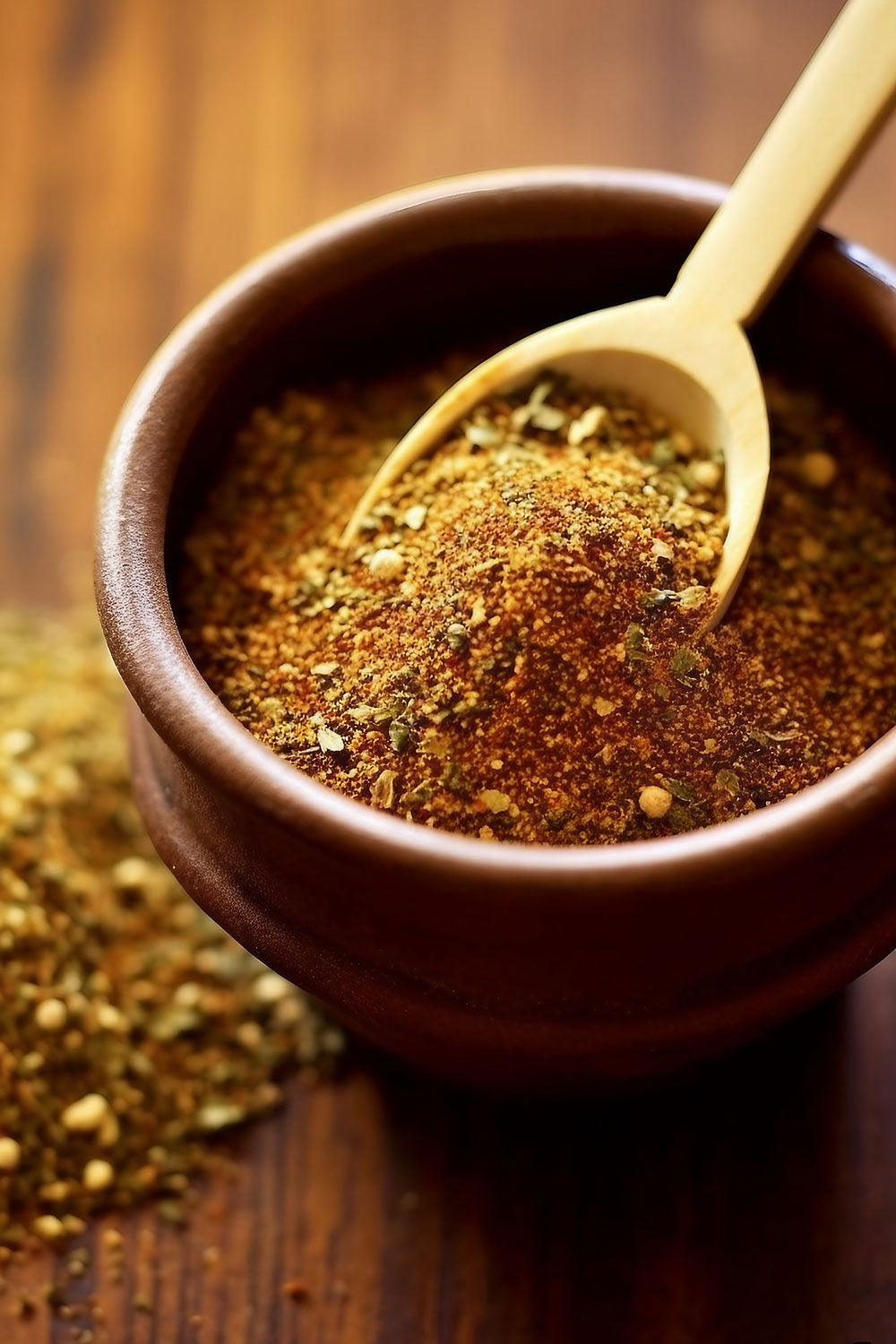 A versatile blend to elevate your culinary delights.
If you're ready to venture further on your vegan cooking journey, let's go east – Middle East, to be precise. Za'atar is a savory blend of dried herbs, sesame seeds, and sumac. It's not just a spice blend; it's a flavor bomb that can transform a humble hummus or a simple flatbread into a culinary masterpiece. It's the kind of blend that has your guests thinking you've been secretly attending gourmet cooking classes!
The beauty of these blends lies in their versatility and the ease with which they add depth and complexity to plant-based meals. Vegan cooking isn't about depriving your taste buds. Quite the contrary, it's a delicious adventure, an opportunity to experiment with new flavors, and these three spice blends can be your compass.
Final Thoughts
Now that you're armed with these essential spice blends, the question isn't, "Can I cook a flavorful vegan meal?" but, "What delicious vegan cuisine will I whip up next?". Your kitchen is now your playground, and you, my friend, are the flavor master! So, step up to the stove, take those taste buds on a journey, and let these spices turn your everyday vegan cooking into a gourmet experience.
FAQs:
What makes these spice blends essential for vegan cooking?

These blends, Garam Masala, Herbes de Provence, and Za'atar, offer a range of flavors, enhancing the taste of various plant-based ingredients and making vegan cooking fun, easy, and delicious.

Can I make these spice blends at home?

Absolutely! With the right ingredients and proportions, these spice blends can be homemade, giving you the flexibility to adjust the flavors to your liking.