How to Remove Condensation in Double Glazed Windows
Condensation in Double Glazed Windows
Many homeowners experience condensation on either inside or outside panes of their double glazed windows. This occurs because the glass has a lower temperature than the air inside your home, causing moisture-laden air to condense out and adhere to the surface of the window.
Causes of Condensation in Double Glazed Windows
There are various reasons why condensation may develop on either the inside or outside of your double glazed windows. The most frequent reason is a poor seal between the glass units, leading to air and water accumulation between them.
Another possible explanation for condensation on the inside of your double glazed windows is due to a problem with the'spacer' bar between them. Most modern double glazed windows feature this component which is filled with desiccant (similar to what you find in new shoes). This crystalline substance draws moisture out of any gaps between panes and keeps everything dry.
Once the desiccant has saturated, moisture can seep into the 'air gap' void and cause foggy windows. To eliminate this condition without breaking the window, there are several methods: placing a dehumidifier, placing moisture absorbers along its bottom edge or even installing space heaters near double glazed windows to help extract excess humidity from indoor air.
Understanding Condensation in Double Glazed Windows
When it comes to condensation in your home, there are several questions you need to ask yourself. One of the most crucial is whether or not it's normal for there to be moisture buildup on your windows.
The answer to that question depends on several factors, but ultimately it comes down to the condition of your windows.
In colder months, you may start to see condensation forming on the inner pane of glass. This occurs because the gap between both panes creates an obstruction for heat transfer, making the inner glass cooler than its surrounding air.
However, if the seal around this air space has failed, moisture can seep into the gap and cause condensation on the outside surface of the glass.
On the inside pane of a window unit, this can also occur if its seal has worn away over time. Fortunately, it's an incredibly rare occurrence.
The solution is to increase airflow and open the windows, which should help remove moisture buildup. However, if this doesn't solve the issue, then you may need to repair or replace your windows.
In the meantime, it's wise to keep a close eye on your windows and watch for any signs of leaks or water damage that could be caused by faulty seals. Doing this will help prevent the growth of mold and mildew which is hazardous for health.
Causes of Condensation in Double Glazed Windows
High humidity levels, inadequate ventilation and lack of insulation are the primary culprits for condensation in double glazed windows. As air moisture condenses into water droplets – much like when you take an ice cold drink from a glass – moisture from the atmosphere condenses into droplets similar to what happens when drinking from it.
Bathrooms and kitchens tend to have warmer, humid air than other parts of the house; this could also be an issue if you have recently had any work done on your house; wet plaster, drying cement and paint can give off moisture that leads to condensation.
If you notice any of these problems in your home, it's essential to address them quickly in order to prevent rot and mould growth. The best solution for addressing this problem is improving air circulation throughout the room and increasing ventilation.
Another common cause of window condensation is a breach in the seal between panes of glass. This allows moisture to seep into the gap, creating an atmosphere conducive to condensation.
Moisturized air condenses on glass, causing water to collect. While this can be an irritating and unsightly issue, it's essential to address it quickly so your window remains functioning optimally and saves money in energy bills in the long run.
Prevention of Condensation in Double Glazed Windows
You can take several simple steps to prevent condensation forming inside your double glazed windows. For instance, opening windows and using extractor fans to extract excess moisture from your home are effective ways of solving this problem.
Ventilating your home is also essential, as when humidity cannot escape it forms water droplets on cold surfaces like glass windows that get trapped.
To prevent condensation, ensure your double glazed windows are adequately insulated and any gaps or cracks are filled. Doing this will stop warm, humid air from entering between the two panes of glass, leading to condensation.
Fixing Internal Condensation
You can try applying light heat with a hairdryer to evaporate any stagnant water droplets stuck between the glass panes of your double glazing. Make sure you do this from a safe distance and keep the hairdryer away from any seals as this will help remove moisture buildup.
Another effective method for reducing condensation in your home is creating more shade areas. You can achieve this by positioning tall trees, bushes or plants around your double glazed windows and adding a structure such as an overhang to provide shelter from the elements.
Ways to Remove Condensation in Double Glazed Windows
Double glazed windows that aren't properly sealed can let moisture in between the panes, leading to condensation that's difficult to eliminate.
Unfortunately, there are a few solutions to address the problem. One way is using a dehumidifier which can reduce condensation buildup in your home.
1. Using Dehumidifiers
Dehumidifiers help remove moisture from the air, which in turn reduces condensation on double glazed windows. These electrical appliances are cost-effective and ideal for homeowners who want to take care of the issue themselves without calling a professional.
Start with the bathroom, which tends to experience high levels of humidity and condensation. You can also purchase dehumidifiers for other rooms in your home such as kitchens and bedrooms.
Condensation occurs when water vapor's temperature exceeds that of the glass and cools below that point. This can happen on either the interior side of a window, or between its panes.
2. Applying Silica Gel Packs
Silica gel is an airtight desiccant material commonly used in many industries to absorb moisture from the air. With an average pore size of 2.4 nanometers, silica gel has the capacity to grab onto water molecules and hold them securely.
Tiny silica gel packets can be found in many places around your home, from shoes to clothing, pill packaging to beef jerky. While you may have thrown them away before realizing what they were, those small pellets can actually be repurposed into useful items around your house.
One common use for silica gel is to protect jewelry and silver materials from tarnishing. Simply placing them in an airtight container can absorb moisture from the air and prevent tarnish.
3. Using a Hair Dryer
Hair dryers can be invaluable tools in the battle against condensation on double glazed windows, especially when the seals fail and water seeps inside.
When this occurs, it can lead to mold and damp growth in the air space between the panes of glass. If you're unable to address the issue effectively, replacing double glazing may be necessary.
Hair dryers work by heating objects with an element. This same principle is employed in toasters and other appliances that use electrical current to heat things up.
4. Ventilating the Room
One of the best ways to eliminate condensation from double glazed windows is by ventilating the room. This step is especially crucial if your windows were recently installed, as their airtight seal may reduce ventilation.
When a room is properly ventilated, there's an even amount of outdoor and indoor air entering and leaving. This improves the quality of air in the space and makes it less susceptible to mould or damp problems.
Additionally, this will reduce the likelihood of condensation forming on your double glazed windows. When a room is poorly ventilated, it becomes too humid for air to pass through without creating moisture on the glass.
5. Professional Assistance
Condensation on the inside of double glazed windows is usually caused by steam from showers or hot pots and pans. While this natural process should not cause alarm, as long as it's not becoming an issue for you or your family members, then it could be indicative of an underlying issue.
A professional may be able to inspect your double glazed windows and provide advice on the most effective course of action for eliminating condensation from them. They could also reseal the windows in order to prevent this issue from recurring in the future.
In some cases, replacing window panes may be necessary to resolve a problem. Depending on how damaged your windows are, this could save you money but it's worth consulting with an expert to confirm whether this will be necessary.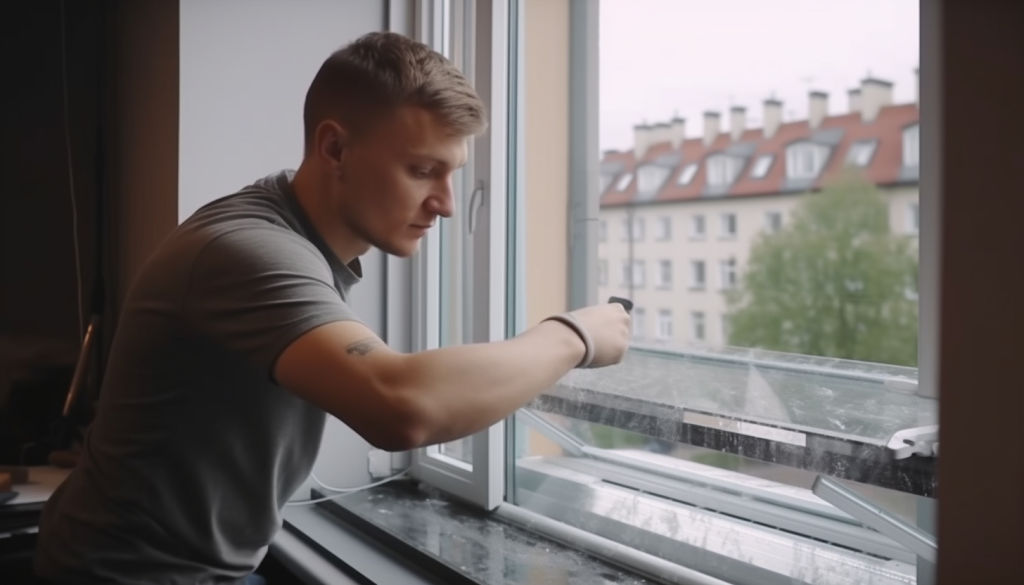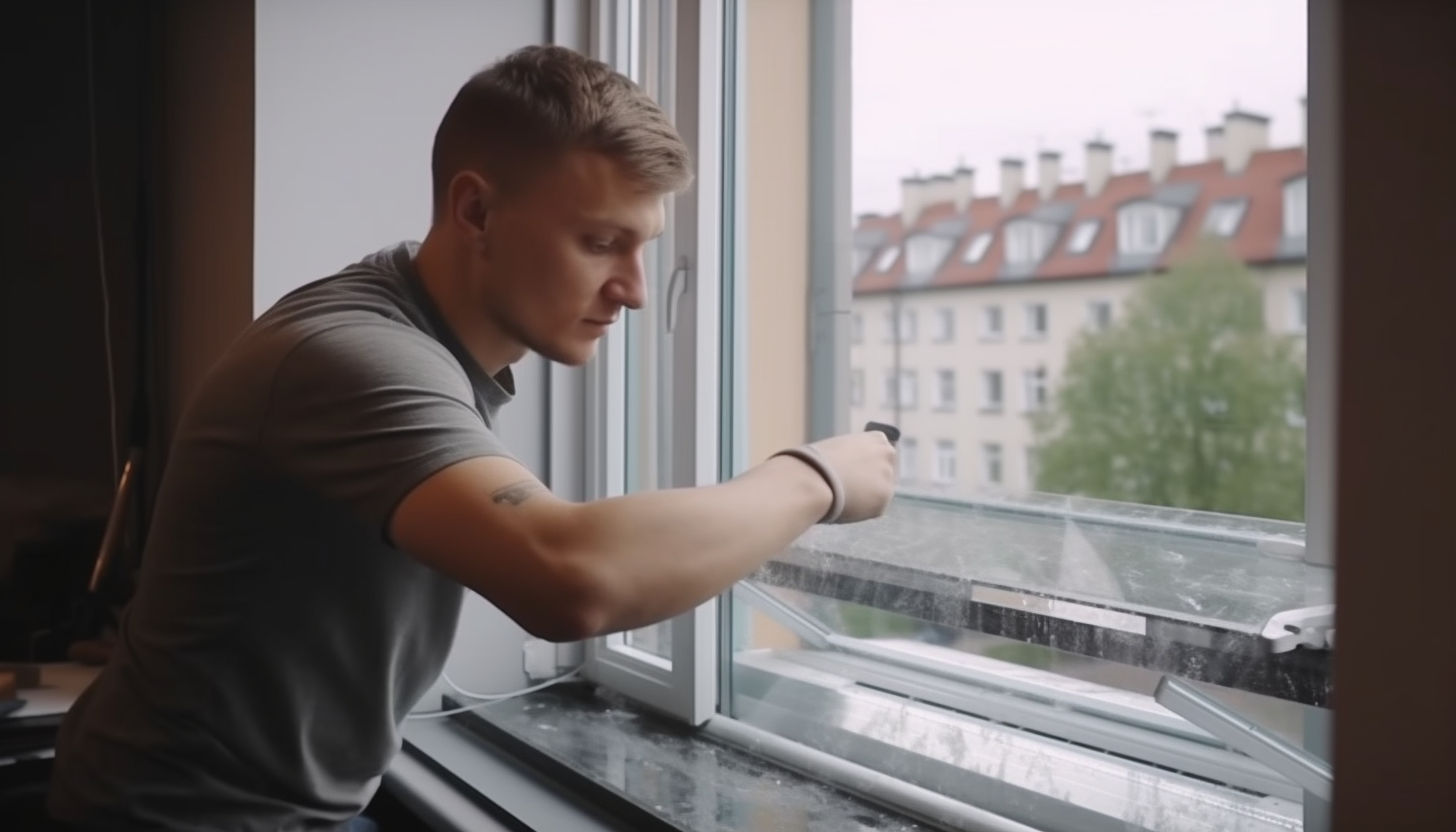 Frequently Asked Questions: How to Remove Condensation on the Inside of Double Glazed Windows
Have you noticed a milky or foggy appearance inside your double glazed windows? This could be indicative of condensation accumulating between the panes.
Once this occurs, it's wise to take action and remove the moisture. Doing so can prevent mould and damp build-up around your window which can be very unsightly.
1. Why do my double glazed windows have condensation?
Double glazed windows are an increasingly common feature in modern homes, seen as one of the best ways to reduce heat loss during winter and keep warm air inside during summer. Unfortunately, if not kept properly maintained, they can lead to condensation issues.
Condensation occurs due to temperature differences between your home's interior and exterior surfaces. In colder months, this discrepancy is greater, causing moisture-laden air to cool quickly when coming into contact with glass panes.
2. Is it normal condensation in double glazed window?
Condensation on the inside of double glazed windows is a normal occurrence and typically caused by steam from hot showers, kettles or cooking pans. You can remove this buildup using an extractor fan or by opening the window and allowing more air into and out of your home.
Condensation on the outside of double glazed windows is normal and will clear quickly as they are heated by sunlight. This occurs because there is less temperature difference between indoors and outdoors with double glazed windows than with single glazed ones.
However, if condensation is forming between the glass panes of your double glazed windows this could indicate that a seal has failed and should be replaced immediately. Doing so will improve energy efficiency in your home and help cut back on energy costs.
3. How do I stop condensation on the inside of my double glazed windows?
Double glazing is an excellent investment that will keep your home warm in winter and cool in the summer. But it's essential to remember that condensation can form both inside and outside your windows.
Condensation on the inside of double-glazed windows is often due to a broken seal. Warm air that seeps in through cracks in the seals will seep between panes of glass and cool as it interacts with colder air outside.
The good news is that this problem can be easily remedied, by using a hairdryer on low heat and focusing the hot air onto the glass panes. Doing so should evaporate any water trapped between them.
4. Can condensation damage double glazed windows?
Condensation is a natural occurrence that takes place when water vapor in the air comes into contact with a cold surface. This process plays an essential role in Earth's water cycle as it helps create clouds.
However, it can also happen inside your home and cause serious harm if left untreated. That is why it is essential to ventilate your house properly and use a dehumidifier if needed.
Most double glazed windows now include a "spacer" bar in between the panes of glass, filled with desiccant, an absorbent material that soaks up moisture between them.
5. Can double glazed windows be repaired if there is condensation?
If you find condensation on the inside of your double glazed window, it could be indicative of a broken seal between the panes due to wood rot in humid climates.
The seal keeps inert gas trapped between the glass to block moisture and warm air from passing through. When this seal breaks, however, it allows that inert gas to escape, thus weakening the tightness of the window.
Condensation is never a good sign, as it means heat from your home is escaping and increasing energy usage to maintain it. To solve this problem, use a desiccant to absorb moisture. A small hole is drilled into the glass pane unit and an anti-fogging agent is injected, helping to dry it out and preventing future condensation issues.
Final Thought on How to Remove Condensation in Double Glazed Windows
Condensation in double glazed windows is a problem that can be effectively addressed through various solutions.
Improving ventilation, reducing humidity levels, and using dehumidifiers are all effective ways to eliminate condensation from your windows.
To improve ventilation, open your windows slightly so that air can freely circulate around them. Doing this helps prevent moisture from forming and ensures your windows remain clear and fog-free.
Reduce humidity levels in your home by closing doors when cooking or showering and leaving windows closed during these times. You may also run a dehumidifier or use extractor fans to draw out extra humidity from your house.
Silica gel packets, also referred to as desiccant pads, are an economical solution for eliminating condensation from windows. Placed inside the frame of a window, these absorb any water that enters between its panes of glass.
Replacement of Windows, If the Problem Persists
If none of these methods work for you, you may have to consider replacing the entire double glazed unit. This requires taking out the old one and fitting a new one in its place; however, this option tends to be more cost-effective than trying other solutions first.