Photo by Oleksandr Pidvalnyi from Pexels
Why Are Home Gardens Good For the Environment and Enhance Clean Air?
Many home gardens can mimic ecological agricultural production systems, and there are several benefits to having one of these gardens. Buchmann's 2009 assessment of Central Cuban home gardens found a high concentration of 182 plant species. Other reports report a concentration of specific cultivars, landraces, and threatened species. Home gardens can also produce high quality food and reduce CO2 emissions. In addition, gardens can create an income stream for the household.
Gardening is good for the environment
In addition to providing us with fresh air, gardening also helps preserve the earth's natural ecosystem. More plants mean less CO2 in the air. Trees absorb excess carbon dioxide and produce healthier oxygen. Moreover, they absorb noise, which means a clearer environment. As a bonus, plants also help reduce our carbon footprint by attracting more species. These are just some of the benefits of gardening, but they go beyond that.
Research has shown that gardening can help prevent and reduce the symptoms of dementia and other disorders. The physical and mental benefits of gardening are widely known. It could also reduce pressure on NHS services. Health care professionals should promote the benefits of gardening and urge patients to enjoy open spaces and trees. If gardens are not yet available in their area, they could start a community garden for residents to use. This would help preserve the natural environment while providing employment opportunities.
As a parent, gardening is a great way to connect with your children. It is a great way to teach them healthy foods, and it promotes physical and mental health. Children will enjoy planting new flowers and vegetables. It may even inspire them to incorporate them into their diets for life. And, of course, there's a mental benefit too. Just being outside in the fresh air and dirt is a great way to lift your spirits.
Gardening generates income
Gardening at home can benefit many aspects of your life. Aside from being good for the environment, home gardening can provide economic benefits and nutritional security for many people. The wealth created from growing food in a home garden can be used for other purposes, such as generating additional income, saving for education, or even paying for other services. Home gardens are particularly beneficial for resource-poor families, as they can help to supplement the household's food supply and sustain it.
Plants absorb sound waves and release oxygen molecules, which make the air clearer. Not only does home gardening help the environment by reducing the amount of carbon dioxide in the air, but it also helps the local ecosystem. The more plants you grow, the more oxygen they will release, and the more CO2 is removed from the air. As a bonus, gardening reduces air pollution and smog.
Gardening is an activity that benefits your mental health as well. People with mental illnesses may feel better when they can view the lush greenery outside their home. By cultivating a home garden, you can enjoy its many benefits and mitigate mental issues. These benefits will last for years to come. You can even share your creation with your neighbors! They may become your new best friend! And what's even better, you'll be helping the environment in the process.
Gardening improves household food security
The economics of homestead vegetable production are a compelling argument for garden-based food security. The increased availability of fresh fruits and vegetables in households means additional income and food security. And since women are largely the caretakers of the home garden, the income they earn is more likely to be utilized to improve household welfare. The social and economic benefits of home-grown vegetables are many: improved household food security, increased household income, and improved nutritional status.
Approximately 95.9% of participants reported that their garden had improved the health of their household. A significant percentage of participants encouraged other families to start their own garden, and 69.2% reported that children were actively involved in the gardening process. The majority of participants reported receiving support for their garden, including assistance in purchasing seeds, composting, and pest control. They also reported receiving advice on proper gardening practices. The OHSU Institutional Review Board approved the study, citing the confidentiality of the participants and the anonymity of the research participants.
In Tajikistan, home gardens have improved household food security and nutrition. Since independence from the Soviet Union, the country suffered from civil war. Tajik families rely heavily on gardens to supplement their diets. While they might not be as wealthy as the Tajik family, home gardens are still a valuable supplement to the household's food security and sustenance. A recent study found that gardens improved the socioeconomic status of women in Tajikistan.
Gardening reduces CO2 pollution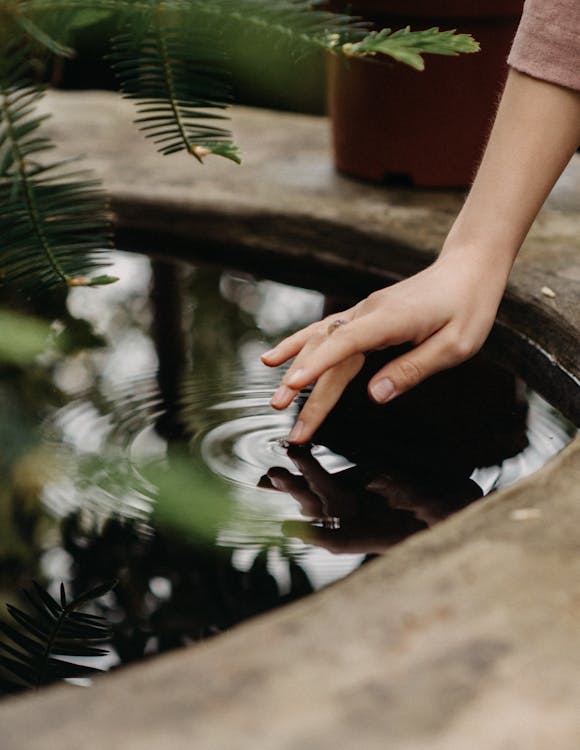 Did you know that gardening can help cut carbon emissions? Even a small garden can help. By planting trees, a garden can act as a carbon sequester, reducing emissions upstream and absorbing carbon inputs downstream. Many gardening supply companies promote their green credentials as a way to increase sales, but these products require energy to produce. You can reduce your carbon footprint by reducing your usage of gardening supplies by using green, local products.
Another way to reduce your carbon footprint is by planting a diverse variety of plants in your garden. A variety of plant life helps the soil maintain a healthy balance, capturing carbon and water runoff. Choose perennial plants such as ornamentals, ground covers, and native trees and shrubs. Try to choose drought-resistant plants to combat the hotter summers. You can also consider using hand labor instead of gas-powered lawn mowers, which release 90 pounds of CO2 per year and about 50 pounds of other pollutants.
As a bonus, gardening reduces CO2 pollution in a couple of other ways. Plants pull carbon dioxide from the air and use it to make sugar and glucose. In addition, they also release carbon compounds to feed soil microbes. These microbes in turn feed on decomposing plant and animal matter. The carbon-rich humus that results from these processes is then stored in the soil. When this happens, the soil retains more carbon than it absorbs, and the carbon remains in the ground. Having a carbon-rich soil can help remove as much as 21 percent of the national CO2 emissions each year.
Gardening improves indoor air quality
There are many reasons why garden plants are good for indoor air quality. They are natural air purifiers, releasing oxygen into the air and reducing our carbon footprint. Plants also produce oxygen, a vital chemical for human health and focus. In business settings, plants help employees work more efficiently, improve occupancy of leased spaces, and reduce worker absenteeism. Whether you have a small balcony or a large yard, there are numerous benefits to incorporating plants into your design.
Putting plants in your home helps improve indoor air quality by reducing airborne irritants. They do this by absorbing carbon dioxide and creating oxygen through photosynthesis. They also improve humidity through their leaf pores. They also passively absorb pollutants from the air on their leaves and root-soil system. Many plants are ideal indoor plants because they look good and require low maintenance. They also filter air pollutants and reduce carbon dioxide.
Plants have different ways to remove pollutants from the air. Happy plants filter air more effectively. Place plants in the best location for light and temperature. To avoid causing poisoning to your pets, read up on the different types of plants. Also, keep in mind that some plants are toxic to your animals, so be sure to check out the ASPCA's Poisonous Plants list before purchasing any plant. Aside from air quality, gardeners can also help their pets.
Gardening preserves biodiversity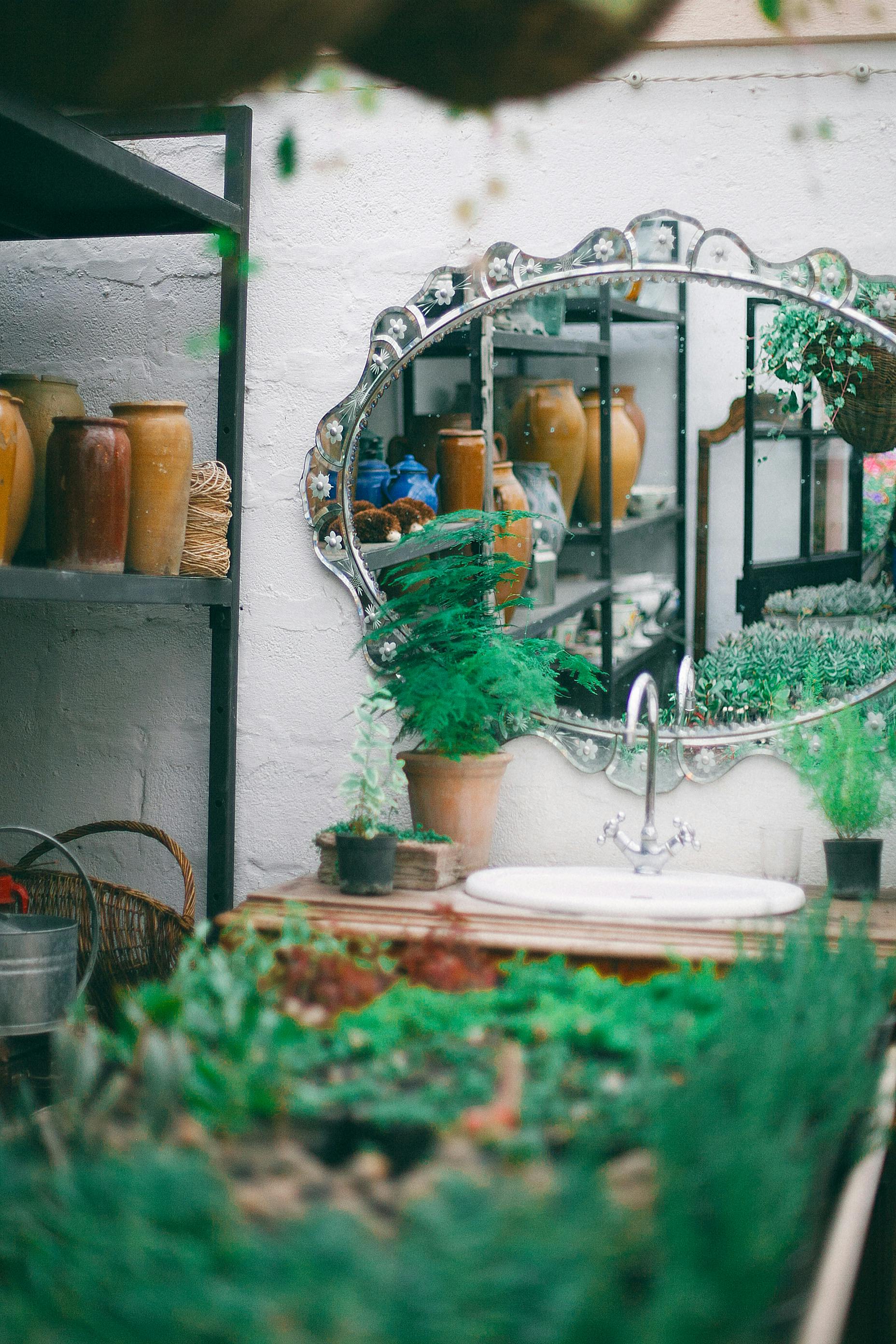 When it comes to enhancing clean air and maintaining biodiversity in your garden, you've probably heard about the importance of native species. However, these plants are invasive and often cause great damage to native species. Invasive plants take over the available resources and decimate native ecosystems. The best way to avoid invasive species is to plant native varieties in your garden. Native plants are the best choice for your garden, but it's also possible to grow pesticide-free varieties.
Native plants are great options for gardeners looking to reduce their carbon footprint. Native species require little care, water, and pesticides, while non-natives need more water and fertilizer. These native plants also encourage biodiversity within their own area. For example, the monarch butterfly caterpillar only feeds on milkweed native to the region. In addition, you can also plant flowers and plants that help pollinators.
The benefits of gardening extend beyond the environment. The benefits to your health are well documented, including increased mental and physical well-being. It may even reduce the strain on the NHS. Health professionals should encourage patients to use gardens as an area of recreation and to advocate for increased open space and trees. By combining these two important activities, you'll be helping to protect the environment and ensure the well-being of future generations.