Discover Why Your Home Garden Is More Than Just a Pretty Spot: It's Your Personal Eco-Warrior!
Howdy folks! I've got some exciting news for y'all. Your backyard garden? Yeah, that one. Well, it's a bona fide champion for the environment. I mean, who knew, right? Let's dive into the reasons why and what makes this green space such an incredible ally for Mother Earth.
From Backyard to Biodiversity Sanctuary: One Seed at a Time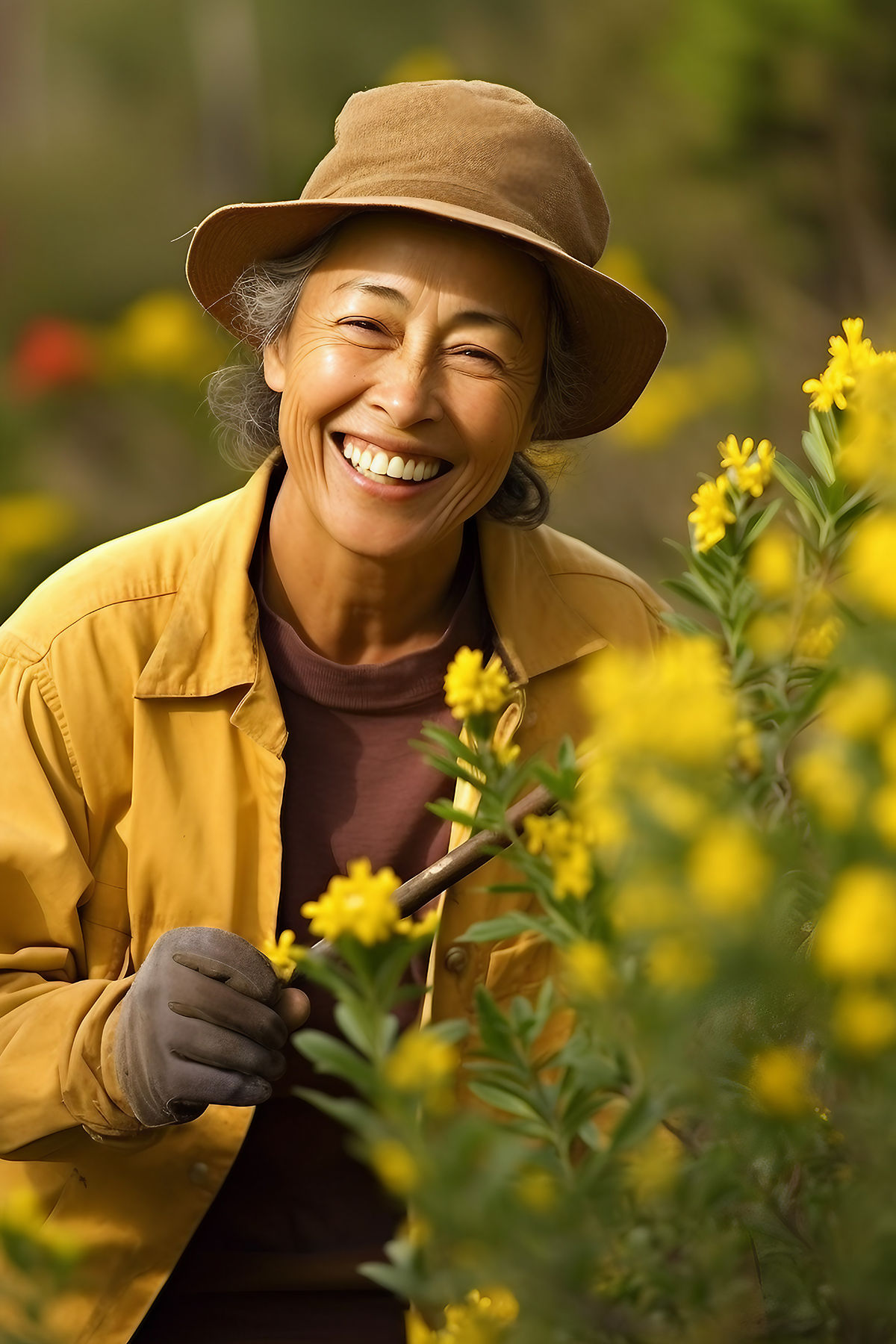 Did you know that your home garden is a buzzing biodiversity hotspot? You might be looking at your petunias and thinking, "Nah, couldn't be!" But hear me out.
Every flower, bush, or tree you plant supports local insects, birds, and other critters by offering food and shelter. Picture this: you've just planted a native flowering bush. Come spring, it's blooming and buzzing with bees, butterflies, and hummingbirds. This ain't just a pretty picture, folks. It's biodiversity in action!
Studies like the one from the University of Bristol in 2017 support this, highlighting how urban gardens contribute to pollinator conservation.
Your Garden: The Unlikely Carbon Sponge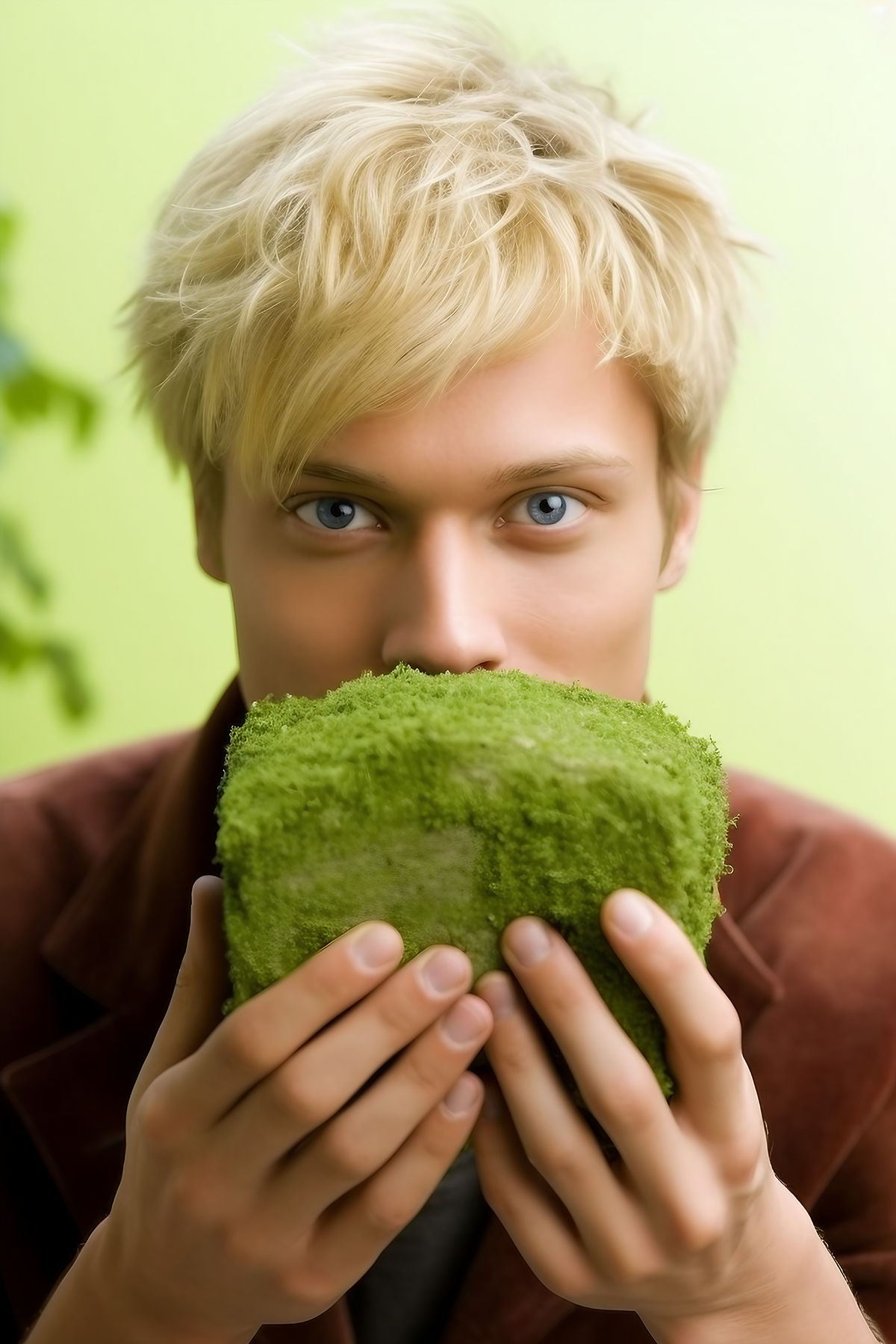 Next up on the list of garden superpowers: carbon sequestration. Put simply, plants absorb carbon dioxide—a major greenhouse gas—from the atmosphere and store it in their tissues. If your eyes are glazing over at the word 'sequestration', don't worry. Think of your garden as a little green sponge, just soaking up all that CO2 and doing its part to fight climate change.
Check out this report by the USDA on how urban trees alone capture 25.6 million tons of carbon per year in the U.S. Now, that's impressive!
The Soil-Health Boosting, Water-Saving Prodigy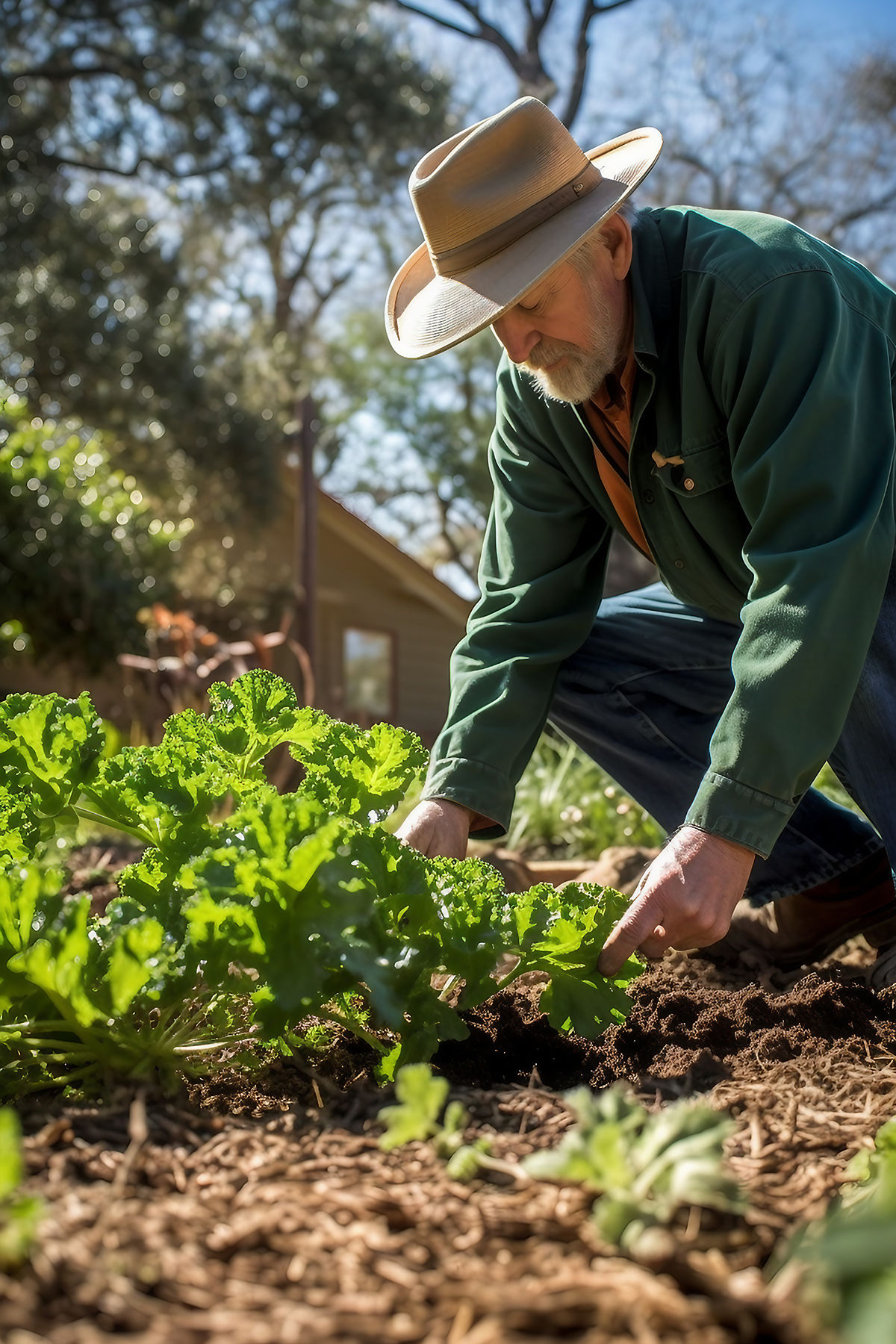 Your home garden is also a champion for soil health and water conservation. Plants improve soil health by preventing erosion and enhancing nutrient cycling. Plus, they use less water compared to traditional landscaping. And let's not forget the positive effects of composting kitchen waste – it's like your garden's secret nutritional supplement, reducing waste while enhancing soil health!
Food Miles? Not on a Home Garden's Watch!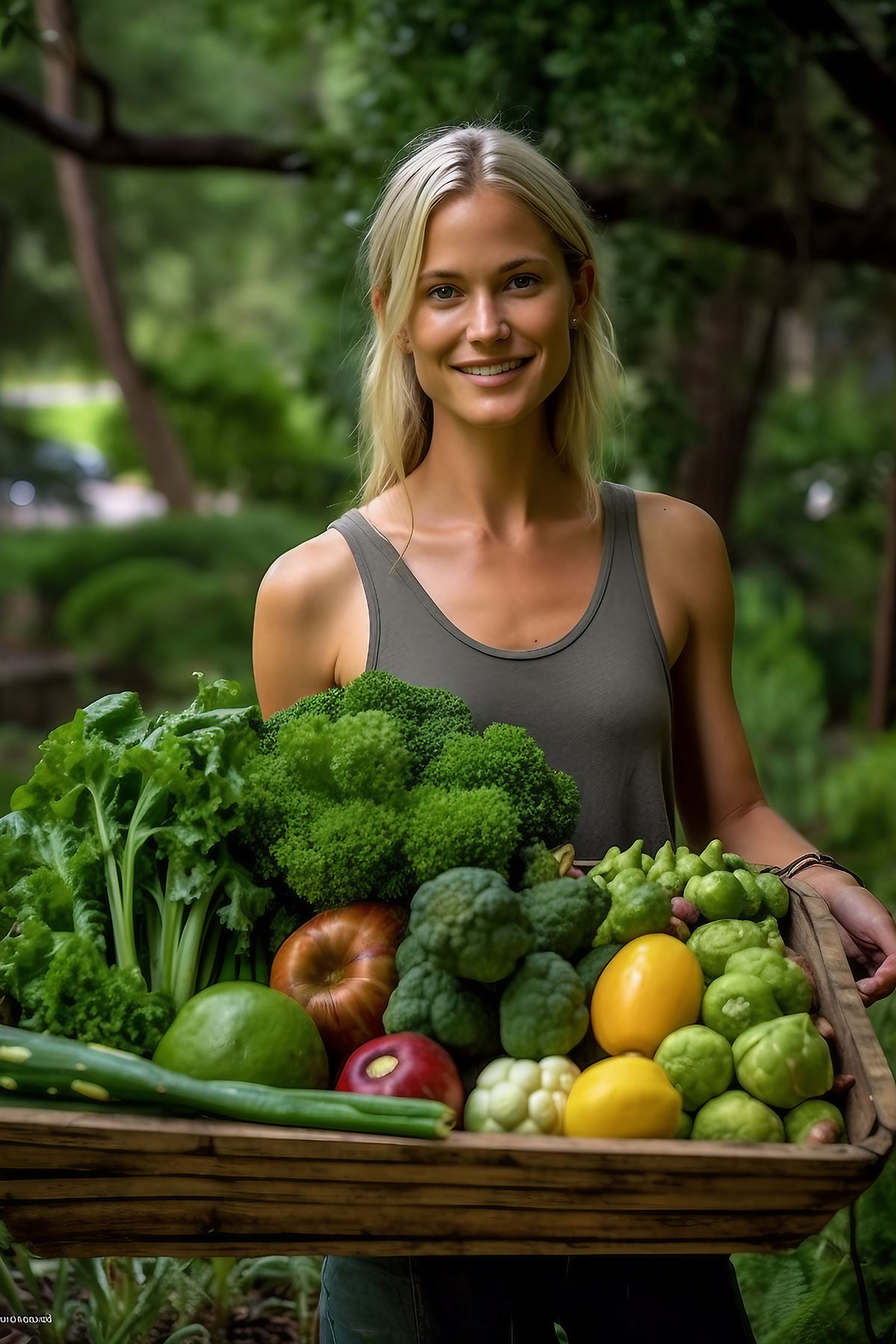 Imagine walking outside and picking your dinner ingredients fresh from the garden. Not only is this a total treat for your taste buds, but it's also incredible for the environment. Food from your garden travels zero miles, which means no fuel-burning trucks or planes were needed to get it onto your plate. That's a huge win for the environment!
Pesticides? Nah, We Don't Need Those Here!
One of the best things about gardening at home? You're in control. And if you decide to skip the synthetic pesticides, you're doing a massive favor for the environment and your local critters. You can even invite beneficial insects to your garden by planting their favorite flowers. Sounds like a win-win, right?
Plant, Learn, Grow: A Green Education Hub
Lastly, let's not forget the educational value of a home garden. From learning about plant life cycles to witnessing biodiversity firsthand, a garden is a rich educational resource. Whether you're a seasoned green thumb or a budding gardener, we all learn and grow alongside our gardens.
A Greener Future Starts in Your Backyard
So there you have it, folks. The secret is out. Home gardens aren't just pleasant spaces for relaxation or a source for fresh produce; they're environmental powerhouses, each making a significant impact on our precious planet.
Ready, Set, Garden: Steps to Making Your Backyard Eco-Friendly
"Alrighty then, you've convinced me. But where do I start?" I hear you asking. Don't fret, my friend. I've got you covered with some practical tips on how to make your garden a little greener.
Step 1: Plant Native Species
Our first stop on the eco-friendly garden train is native plants. These local heroes are adapted to local conditions, meaning they'll likely thrive with less care, less water, and no need for synthetic fertilizers. Plus, native plants are fantastic for supporting local wildlife, especially pollinators. Check out resources like the Native Plant Database from the Lady Bird Johnson Wildflower Center to get started.
Step 2: Adopt Organic Gardening Practices
Next up, consider going organic. Organic gardening means ditching synthetic fertilizers and pesticides in favor of natural alternatives. This not only reduces harmful runoff into local waterways but also supports healthy soil and beneficial critters in your garden. Not sure where to start? Check out the Organic Gardening section of the Rodale Institute's website.
Step 3: Conserve Water
Water conservation is another crucial step towards an eco-friendly garden. Consider installing a rain barrel to collect water for your plants or opt for a drip irrigation system which delivers water directly to the plant's roots. Also, mulching around plants helps retain soil moisture and reduces water evaporation.
Step 4: Compost Your Kitchen Scraps
Rather than throwing out your kitchen scraps, why not turn them into nutrient-rich compost for your garden? Composting not only reduces the amount of waste heading to landfill, but it also feeds your soil, helping your plants thrive.
Step 5: Grow Your Own Food
Last but not least, consider growing your own veggies and herbs. Homegrown produce is fresher, tastier, and it doesn't get more local than your backyard! This means no food miles and a big thumbs-up for the environment.
There you have it, folks. With these simple steps, you'll be well on your way to having a garden that's not just beautiful, but also a true hero for the environment. And remember, every little bit helps!
Gardening Together: A Community Effort
Now, I know what you're thinking. "My garden is tiny. How much of a difference can it really make?" Well, the truth is, it all adds up. Your garden, combined with your neighbor's garden, and their neighbor's garden, and so on, can create a significant positive impact on our environment.
Think of it this way. If you're at a baseball game and everyone in the stadium decides to recycle their soda can, that's a whole lot of cans saved from ending up in the landfill. Similarly, each eco-friendly garden contributes to a larger collective effort, helping to safeguard our precious planet.
Home Gardens: More Than Meets the Eye
Okay folks, let's recap. We've uncovered the secret life of our home gardens, revealing them to be heroes in the battle against environmental challenges. From boosting biodiversity to reducing food miles, home gardens offer a powerful and practical solution right in our backyards.
And the best part? The benefits go beyond the environmental. Gardening can improve our mental and physical health, provide a hobby, and even supply us with fresh, tasty food. It's a win all around!
Deepening the Connection: Your Garden and You
Alright, so we've talked about the environmental benefits, but what about the personal ones? Gardening isn't just good for the earth; it's also good for the soul.
Think about it. Being in nature has been shown to reduce stress and boost mood. Now imagine having a piece of nature right in your backyard. Sounds pretty sweet, right?
Plus, there's something incredibly satisfying about watching something grow. Whether it's a towering sunflower or a humble radish, it's a reminder of the wonder of life and our connection to the natural world.
Growing Knowledge: Home Gardens as Learning Laboratories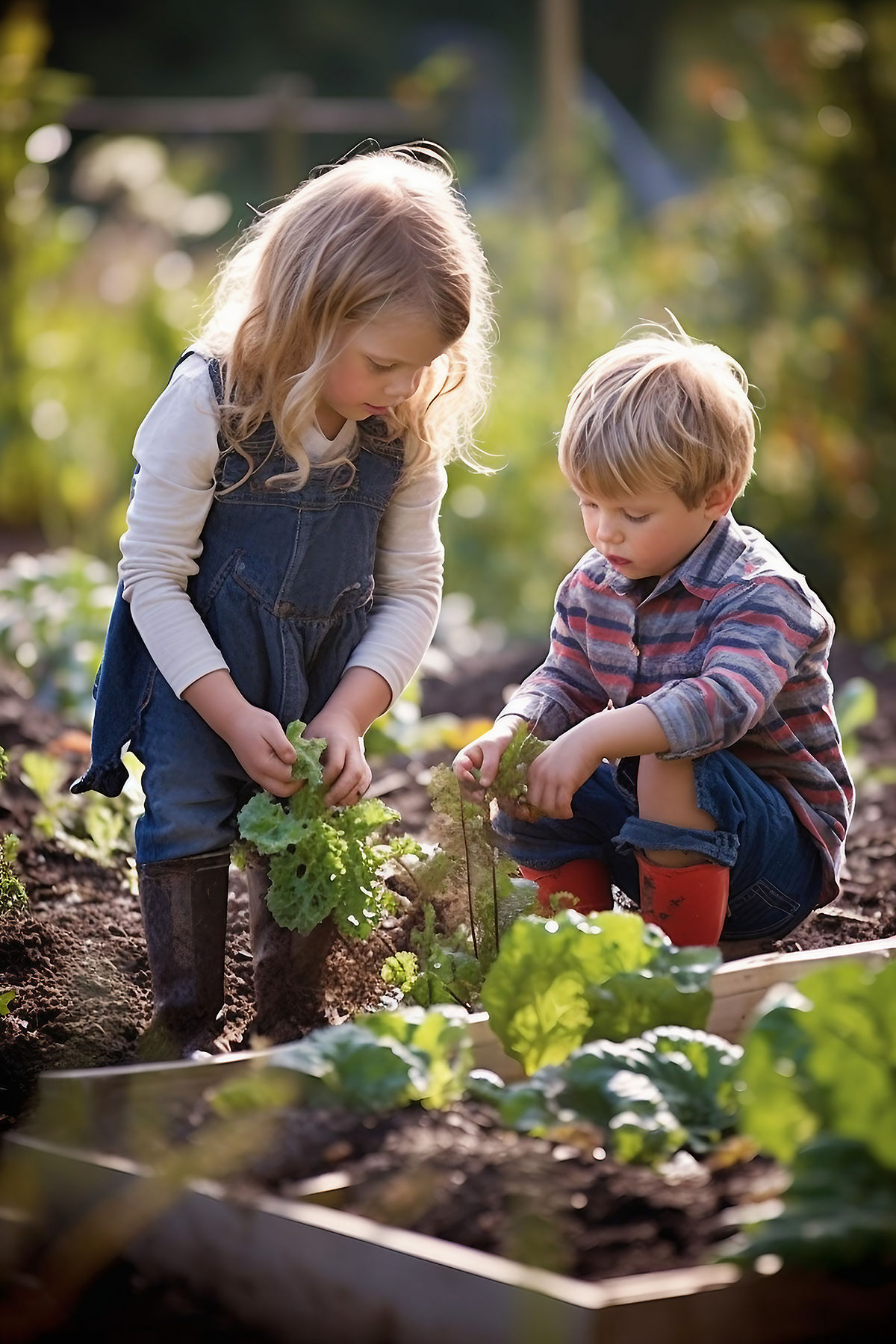 Let's not forget about the educational benefits. Gardening can teach us so much about the world. It's not just about plants; it's about weather, soil, insects, birds, and the interconnectedness of all life.
For kids, home gardens can be hands-on learning laboratories, sparking curiosity and a love for nature. For adults, they can offer a deeper understanding and appreciation of our environment.
Gardening Tools in Hand: Actionable Steps Towards an Eco-Friendly Backyard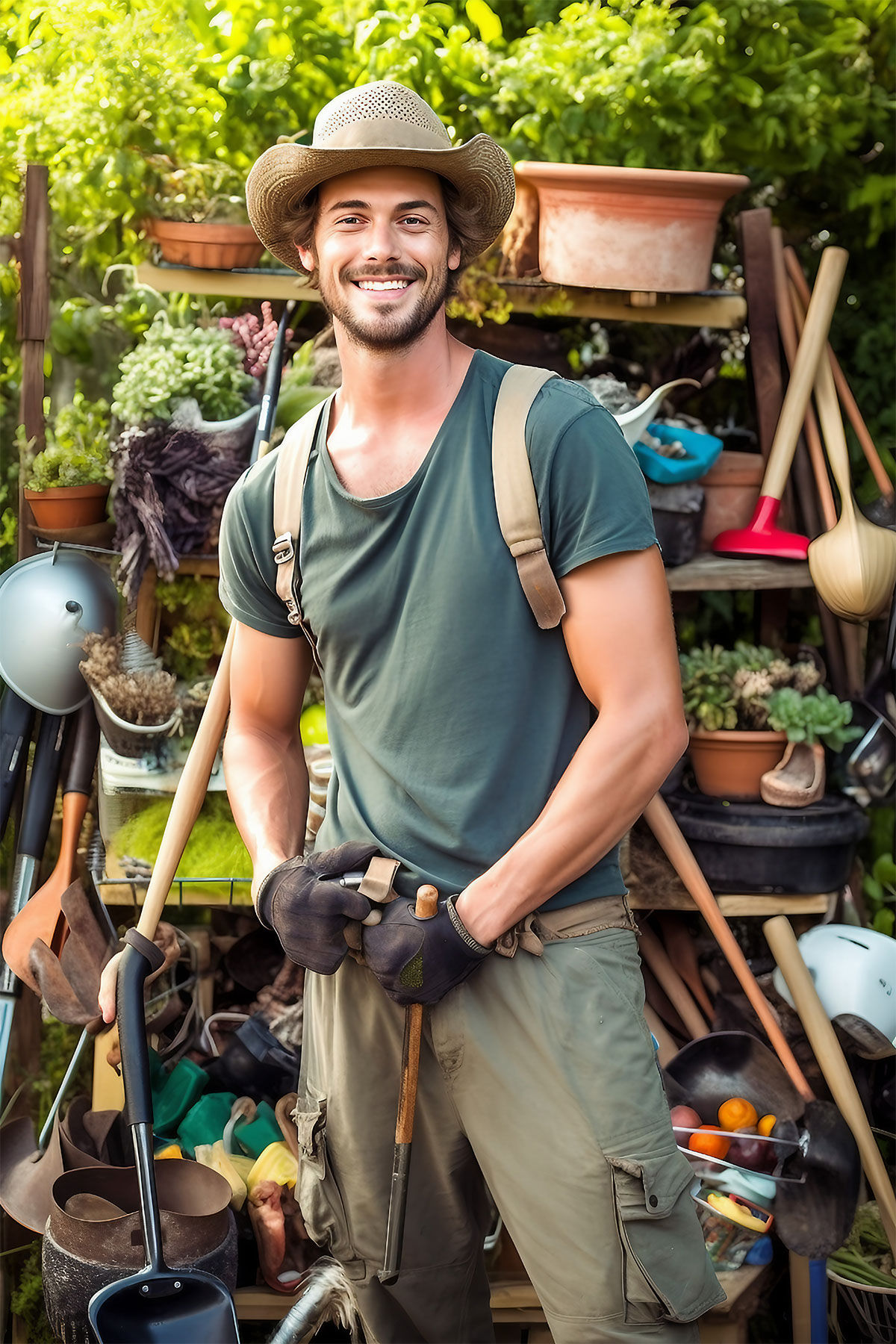 Hey there, fellow gardener! So, you're itching to get started on your eco-friendly gardening journey? Great! Here are some useful and practical tips you can start applying today. Let's get down to the nitty-gritty.
Learn About Your Local Ecosystem
The first step on this journey is learning about your local ecosystem. Understand the plants, insects, and wildlife that are native to your area. Not only will you be fostering local biodiversity, but your garden will also be easier to maintain as these plants are adapted to local conditions. Many extension services and local gardening clubs provide resources to learn about your local ecosystem.
Get Composting
Next, compost, compost, compost! Your kitchen scraps and yard waste can become rich, nutritious compost for your garden. It's a win-win scenario: less waste going to the landfill and a healthy, thriving garden. There are plenty of DIY guides online to help you set up your compost bin.
Choose Organic, When Possible
If you're up for it, consider going organic. This means avoiding synthetic fertilizers and pesticides, which can harm beneficial insects and contaminate local waterways. You'll be surprised how many organic alternatives are out there. Plus, many of them are DIY, which means you can save some green while being green!
Share the Love: Encourage Neighbors and Friends
Lastly, don't keep all this garden goodness to yourself! Encourage your friends, family, and neighbors to start their eco-friendly garden. Together, you can make a significant impact on your local environment and create a sense of community. After all, gardening is always more fun with friends!
FAQs:
How do home gardens benefit the environment?

Home gardens enhance biodiversity, store carbon, improve soil health, conserve water, reduce food miles, decrease pesticide use, and offer rich educational opportunities.

How do home gardens contribute to biodiversity?

Gardens can provide food and shelter for a variety of creatures, including insects, birds, and mammals. They are particularly beneficial for pollinators, such as bees and butterflies.
Your Garden, Your Planet
Your home garden is a powerful tool for a healthier planet. From boosting biodiversity and storing carbon to reducing food miles and pesticide use, every garden matters. So, let's roll up our sleeves, grab our gardening gloves, and join the fight for a greener future!