Introduction
Gardening isn't just about planting seeds and waiting for them to sprout. It's also about creativity, imagination, and the willingness to see potential in the most unlikely places. Welcome to the innovative world of gardening recycling. In this guide, we're diving headfirst into the art of using repurposed items for garden decoration. Don't let your old stuff gather dust when it can be jazzing up your garden instead!
Gardening Recycling – Use Repurposed Items for Garden Decoration
Gardening recycling, or as some call it, 'upcycling,' is a hot trend among green thumbs. And it's not hard to see why! It's a fantastic way to reduce waste and add a touch of individuality to your garden. So, let's get stuck in and explore how you can turn your old items into show-stopping garden features!
1. The World of Containers
Let's face it, in this throwaway society, we're always winding up with more containers than we know what to do with. But before you kick 'em to the curb, take a second look. Remember the old saying, "One man's trash is another man's treasure"? Well, those old containers you have lying around could just become the new stars of your garden. Here are some fresh ideas.
Here are some brilliant ideas.
1.1 Repurposed Pallet Planters
Those wooden pallets used for shipping? Don't just toss them! They make excellent vertical gardens. Secure them against a wall, fill with soil, and you have a unique, space-saving planter!
1.2 Old Tires Turned Garden Planters
Give old tires a good scrub and turn them into colorful planters. Paint them in vibrant hues and stack them up for a cascading floral display.
1.3 Revitalized Bathtub Bed
You might think that your old, rusty bathtub has seen better days, and maybe it has – in the bathroom, that is. But in the garden, it could be just getting started. Fill it with soil and create a gorgeous mini-bed for your favorite flowers or plants. If you're feeling really adventurous, you could even use it to grow some tasty veggies. It's the bathtub rebirth you never saw coming!
1.4 Coffee Can Calamity
Coffee cans piling up? Turn those cylinders of caffeine into nifty little planters. They're perfect for smaller plants and herbs, and you can even get creative with some paint. How about a funky daisy design or a sunny yellow vibe to brighten up your mornings even more?
1.5 Crate Expectations
Wooden crates make wonderful rustic planters. They're roomy, they're sturdy, and boy, do they ooze countryside charm! Tuck in some soil, pop in your plants, and voila – you've got yourself a crate-ive little garden that'll turn heads and start conversations.
1.6 Can-Do Attitude with Canned Goods
So you've got a heap of used canned goods after a cooking spree? Here's a chance to give them a new lease on life. These can make excellent small planters. Just make sure to smooth out any sharp edges before filling them up with your favorite greenery.
1.7 Colander Color Pop
Metal colanders make for excellent hanging pots. Their holey design is just right for drainage, and with a vibrant paint job, they can add a fun color pop to your garden. Plus, they've got handles built right in – how convenient is that?
1.8 The Tin Can Alley
Don't toss out those old tin cans. With a little bit of TLC (and some weather-resistant paint), they can be repurposed into trendy, industrial-style planters. String them up on a fence for a show-stopping display of flowers.
1.9 Chic Ceramic Pottery
Broken ceramics don't have to end up in the trash. Shards can be used to create beautiful mosaics in the garden, or if you've got a mostly-intact piece, why not plant a succulent in it for an artistic display?
1.10 Bucket List Planter
Give that old bucket a second shot at usefulness. Whether it's metal, plastic, or wooden, it can be upcycled into a rustic planter that's got plenty of room for larger plants. Just be sure to drill some holes for drainage if it doesn't have any.
1.11 Teapot Turnaround
That chipped teapot might not be great for serving guests anymore, but in the garden, it's a whole different story. It can become a charming, quirky planter for small plants or herbs.
1.12 Picnic Cooler Cornucopia
Did your picnic cooler see one summer too many? Repurpose it into a mini container garden! It's deep enough for a variety of plants, and the insulated design could help protect roots from drastic temperature changes. Talk about a cool idea!
2. The Charm of Vintage Items
Ah, vintage items. They're like a ticket back to yesteryear, filled with nostalgia and a character all their own. These oldies but goodies can bring a touch of rustic charm and a whole lot of soul to your garden.
So, don't let grandpa's old stuff collect dust in the attic. Instead, repurpose them for your garden. And don't worry, we've got a low-down on how to do it.
Here are 10 fresh, cool ideas.
2.1 Antique Sewing Machine Planter
You know that old, antique sewing machine that's been in the family for ages? It's time to bring it out into the sunlight. Transform it into a planter and let trailing plants cascade down it. Talk about stitching together the past and present!
2.2 Wheelbarrow Wonderland
Old wheelbarrows may not be much use in hauling stuff anymore, but they're just right for repurposing as planters. They've got plenty of room for a mix of plants, and the handle and wheel make it easy to move your mini-garden around to catch the sun.
2.3 Chair-ished Garden
Who says old chairs are only good for sitting? If you've got a wooden chair that's seen better days, give it a new lease of life in your garden. Remove the seat, add a planter in the void, and you've got a charming, unusual plant holder. It's sitting pretty, don't you think?
2.4 Wagon Wheel Wonder
If you can get your hands on an old wagon wheel, grab it! You can lean it against a wall or fence, and hang planters on it, or position it on the ground and plant flowers around it for a unique garden centerpiece.
2.5 Watering Can Wonders
Old watering cans, particularly the metal ones, can make charming planters. Their spouts can also support climbing plants. Imagine sweet peas twirling up the spout of a vintage watering can – delightful!
2.6 Old School Desk Display
Remember those old wooden school desks? With a little work, they can become a unique garden feature. Use the desk space for small planters and the under-seat area for larger ones. You'll have an A+ garden display in no time!
2.7 Tin Bath Tub Plant Bed
An old tin bathtub can be a fantastic plant bed. With a fresh coat of paint, it can look rustic yet stylish, offering plenty of space for a variety of your favorite plants.
2.8 Gramophone Greenery
Old gramophones can make for an eye-catching display in your garden. They can be filled with a stunning array of flowers, while the horn can act as an unusual backdrop.
2.9 The Ladder Shelf
An old wooden ladder can be a chic open-shelf display for your potted plants. No need for any DIY skills, just unfold, place your pots, and voila!
2.10 Bicycle Plant Holder
Bicycles and gardens, who would have thought? A vintage bicycle can be transformed into a quaint plant holder. The basket can hold small pots while the frame can be festooned with ivy or other climbing plants.
So go on, give these vintage beauties a chance to shine again. You'll be amazed at the unique character and charm they can bring to your garden. And remember, when it comes to gardening recycling, the only limit is your imagination! So, think outside the box, get creative, and watch your garden transform.
3. Everyday Items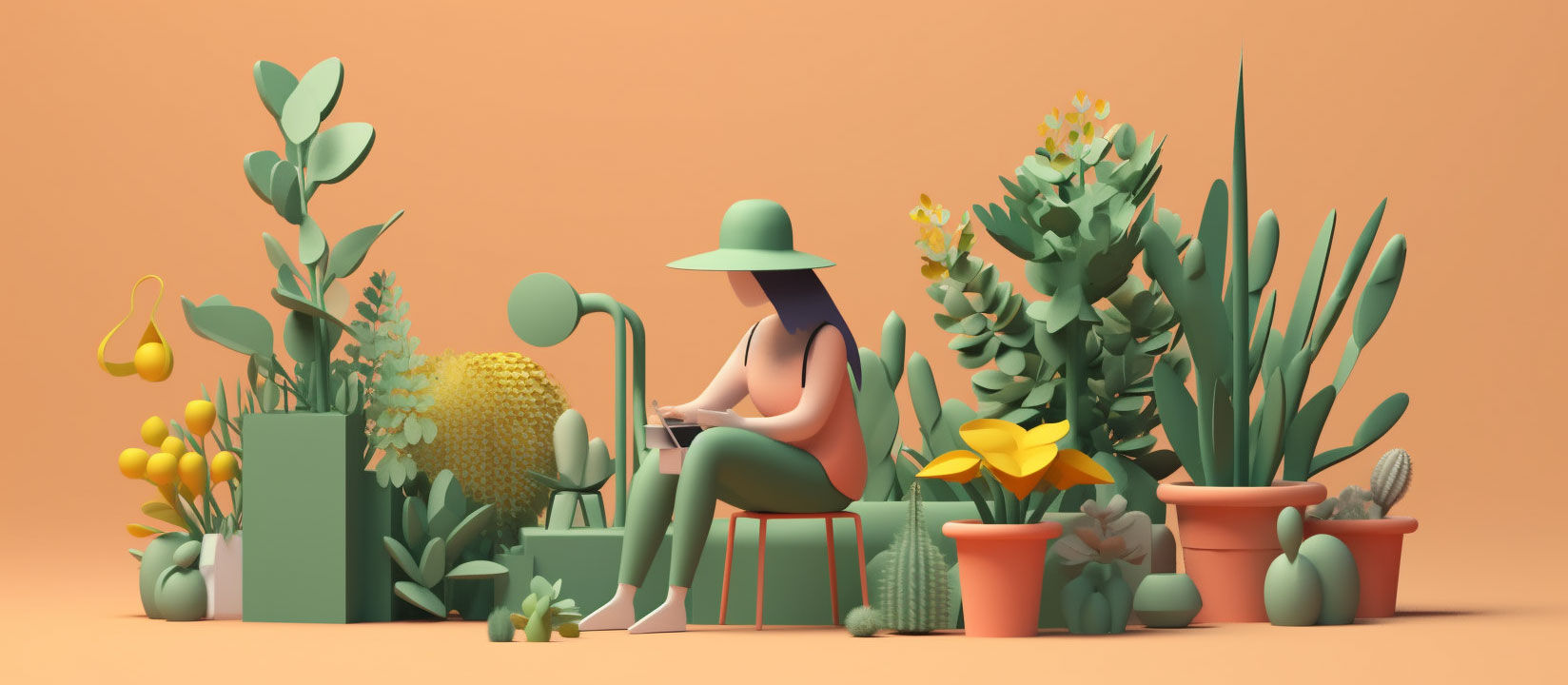 Ever looked at your household items and thought, "What else could I use this for?" Well, you're in the right place! When it comes to the garden, the sky's the limit, and everyday items can be upcycled into something truly special. No need for a fancy shmancy trip to the garden store. Just take a look around your house, and let's get to work.
Here are 10 fab ideas to get you started.
3.1 Kitchen Colander Hanging Baskets
Used kitchen colanders make perfect hanging baskets. Their natural holes allow for excellent drainage, and their unique design adds an unexpected charm to your garden.
3.2 Old Boots as Planters
Liven up your garden by using an old pair of boots as planters. It's quirky, charming, and a guaranteed conversation starter!
3.3 Dusty Drawer Turned Delight
Got an old drawer collecting dust in your garage? Why not turn it into a raised garden bed? This could be a home for your favorite flowers or herbs. Who knew that old drawer could be so darn handy?
3.4 Utensil Holder Bonanza
Those hanging utensil holders in your kitchen? Guess what, they can do double duty in your garden too! Swap the spoons for succulents and hang it on your garden wall for a beautiful and space-saving vertical garden.
3.5 Mug Magic
Old mugs can be perfect for small plants or seedlings. Their handles make them easy to move around, and they come in so many designs that your garden will look like an art exhibit! Who knew your morning joe container could bring so much joy?
3.6 Eggshell Elegance
Next time you make an omelette, keep those eggshells! They can be used as organic seed starters. Once the seedlings are ready to plant out, you can put them, eggshell and all, straight into the soil.
3.7 Laundry Basket Bounty
That old laundry basket can make an excellent container garden. The holes provide great drainage, and it's big enough for several plants. Plus, the handles make it easy to move around. Clean laundry, dirty laundry, garden laundry – who knew?
3.8 Paper Bag Pots
Those sturdy paper bags you get from fancy stores can be used as biodegradable pots for your plants. Just roll down the tops to create a sturdy base, fill them with soil, and plant away. When it's time to plant out, you can put them directly into the ground.
3.9 Bottle Cap Mosaic
If you've got a collection of bottle caps, why not create a colorful mosaic in your garden? You can make patterns on stepping stones, decorate the sides of planters, or even create a whimsical garden path. Talk about putting a cap on your garden design!
3.10 Perfume Bottle Planters
Those pretty perfume bottles can be rinsed out and turned into tiny planters for small plants like succulents. Or, you could fill them with water and use them as mini vases for your favorite flowers.
Remember, in the world of gardening recycling, there's no such thing as 'junk.' Almost anything can be repurposed into something beautiful and useful. It's time to roll up your sleeves, think outside the box, and let your creativity run wild!
4. The Art of Glass
Glass items can be a true game-changer in your garden. They've got this unique ability to catch the light just right, creating a dazzling display that'll stop you in your tracks. Plus, they add a touch of elegance that can level up your garden game big time. So, let's stop yammering and dive right in.
Here are 10 shiny ideas to spark your creativity.
4.1 Mason Jar Herb Garden
Mason jars make fantastic containers for a small herb garden. Mount them on a piece of reclaimed wood and hang it on your wall for a compact, stylish, and functional herb display.
4.2 Bottle Tree
Bottle trees are a classic in certain cultures, and for a good reason. Painted wine bottles arranged on tree-like frames can create a whimsical and colorful centerpiece in your garden.
4.3 Stained Glass Window Magic
If you've got an old stained glass window, don't let it waste away in the attic. Mount it on a fence or hang it from a sturdy tree branch. When the sunlight filters through, it'll create a mesmerizing splash of colors in your garden.
4.4 Fishbowl Fairy Gardens
Got a fishbowl that's gathering dust? Turn it into a fairy garden! Layer in some pebbles, soil, and miniature plants, then add some tiny fairies, a mini bench, or a small gazebo. It's like a little piece of magic right in your garden.
4.5 Wine Bottle Watering System
Don't toss those wine bottles into the recycling bin just yet. Fill them up with water, and quickly flip and push them into your plant pots. They'll slowly water your plants, keeping them hydrated while you're away. Plus, they look kind of neat!
4.6 Glass Globe Terrariums
Those glass globes that used to cover light bulbs can make excellent terrariums. You can fill them with a mini garden of small plants, moss, and pebbles. Hang them from tree branches for a floating garden effect.
4.7 Mirror, Mirror, On The Wall
Hang some outdoor-safe mirrors in your garden. They can make your space feel larger and reflect the beautiful plants you've worked so hard to grow. It's like doubling your garden without any of the extra work!
4.8 Lantern Luminary
An old glass lantern can be cleaned up and fitted with a candle or a string of LED lights. Hang or place them around your garden for a warm, magical glow in the evenings. Talk about setting the mood!
4.9 Chandelier Planter
That old glass chandelier isn't ready for the dump just yet. Remove the wiring and transform it into an elegant hanging planter. Now that's what we call high-class gardening!
4.10 Glass Cloche Greenhouse
If you've got a glass cloche (or even a glass cake stand cover), use it as a mini greenhouse for fragile plants. Not only does it protect your plants, but it also looks oh-so-chic.
So there you have it! A slew of creative ways to put your glass items to work in your garden. Remember, a little bit of imagination goes a long way in the world of gardening recycling. It's your garden – don't be afraid to let it shine!
5. A Touch of Whimsy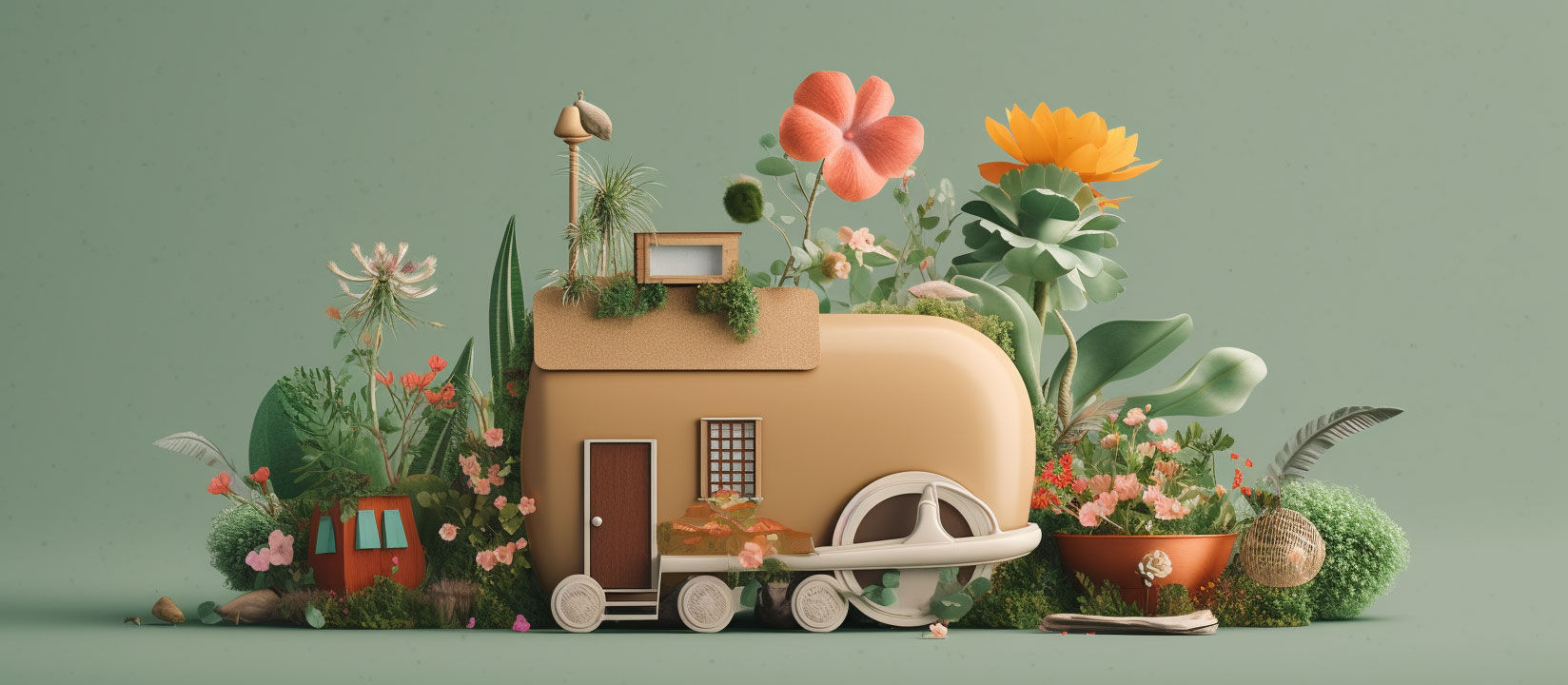 Adding a touch of whimsy to your garden can turn it from pretty nice to downright delightful. You know, the kind of place that brings a smile to your face every time you step outside. With a sprinkle of creativity and a dash of fun, you can transform your garden into a wonderland of joy.
So, without further ado, here are 10 whimsical ideas to tickle your fancy.
5.1 Toy Car Planter
Kids outgrown their toy cars? Drill some drainage holes in the bottom, fill with soil, and plant some small flowers. These can look great lined up on a window sill!
5.2 Teapot Birdhouse
An old teapot can make a perfect little birdhouse. Hang it from a tree, and soon you'll have feathered friends visiting your garden.
5.3 Gumball Machine Terrarium
Remember those old-fashioned gumball machines? They can be turned into the most adorable terrariums! Fill the globe with small plants and pebbles, and voila, you've got a unique, eye-catching piece.
5.4 Fairy Light Dreamland
Nothing says 'magical' quite like fairy lights. String them around your trees, along your fences, or even through your plants for a twinkling wonderland. It's like stargazing, but without the crick in your neck!
5.5 Teacup Tower
Stack a few old teacups and saucers on a metal rod to create a whimsical, leaning tower. Fill the cups with small plants or birdseed. It's the perfect blend of Alice in Wonderland and Secret Garden.
5.6 Troll Doll Planters
Those old troll dolls from the '90s can make the most delightful planters. Drill a hole in the top, add some soil, and plant some grass seeds. Watch as they grow the funkiest hairdos!
5.7 Musical Wind Chimes
Use old utensils, tin cans, or even keys to create unique wind chimes. When the breeze flows, they'll fill your garden with a soothing, musical sound. It's like your very own garden symphony!
5.8 Playhouse Greenhouse
If the kids have outgrown their playhouse, don't toss it out. Instead, turn it into a whimsical greenhouse or potting shed. You'll have a fun, unique garden feature that's a great conversation starter.
5.9 Bowling Ball Ladybugs
Old bowling balls can be painted to look like giant ladybugs and placed among your plants. They'll add a colorful, whimsical touch to your garden, and hey, they won't fly away!
5.10 Painted Stone Garden Markers
Collect some smooth stones and paint them to look like the vegetables in your garden. Place them next to your plants as charming, whimsical garden markers. Who knew rocks could be so darn cute?
So, go ahead and let your garden be the canvas for your creativity. Whether it's quirky, charming, or downright whimsical, it's your space to express yourself. After all, in the world of gardening recycling, the fun is in the journey, not just the destination!
Conclusion
Gardening recycling is more than just a trend. It's a fun, creative, and sustainable approach to garden decoration that lets you express your personality while doing your bit for Mother Nature. So, don't wait! Dig through your attic, scour your basement, and start turning your trash into garden treasure today!
FAQs