Untangle the Web of Home Loan Refinancing with Us
Hey, homeowner, ever find yourself wishing you could press the 'reset' button on your mortgage? Good news – you sorta can, thanks to mortgage refinancing! Let's grab a digital cup of joe and talk about what it really means to refinance your mortgage.
What is Refinancing, Anyway?
Think of refinancing as trading in your old, not-so-great loan for a shiny, new one that better suits your needs. You pay off your current mortgage with the proceeds from a new loan. Sounds pretty neat, right?
But remember the wise words of Uncle Ben (from Spiderman, not the rice box): "With great power comes great responsibility." Sure, lower interest rates are enticing, but it's crucial to understand the nitty-gritty before diving headfirst into home loan refinancing.
Refinancing Options: The Good, the Bad, the Complicated
When it comes to refinancing, it ain't a one-size-fits-all deal. There are a few types:
Rate-and-Term Refinancing: You change your interest rate, loan term, or both. Got a 30-year loan at 5%? Refinance to a 15-year loan at 3%. You'll pay less over time!
Cash-Out Refinancing: You can tap into your home equity (the market value of your home minus what you owe on it). Use this to fund a renovation, consolidate debt, or just because you fancy a massive yacht.
Loan Modification: More of a 'Let's tweak this a bit' situation than a complete overhaul. You and your lender adjust the terms of your existing mortgage.
The Gritty Details: Refinancing Process & Eligibility
Refinancing may sound as easy as changing your order from a caramel latte to an espresso, but it involves paperwork. Lots of it.
You'll need to prove your income, employment, and credit score. Lenders love seeing a solid credit score, consistent income, and a low loan-to-value ratio. The appraisal will help to determine this ratio, reflecting your home's current market value.
Refinancing Fees: More Than Just Peanuts
Like most things in life, refinancing comes with costs. Typical closing costs range between 2% to 5% of your loan. You might also encounter prepayment penalties on your current mortgage and, don't forget, the cost of a new appraisal.
Is Refinancing Right for You?
Only you can decide that, partner. It can lower your monthly payments, shorten your loan term, or help you switch from an adjustable-rate mortgage to a fixed-rate mortgage. You can also use it for equity release or debt consolidation. However, consider the refinancing fees, your financial goals, and how long you plan to live in your home.
Refinancing isn't a magic solution for everyone. As with every significant financial decision, it requires thoughtful consideration.
The Numbers Game: When Should You Refinance?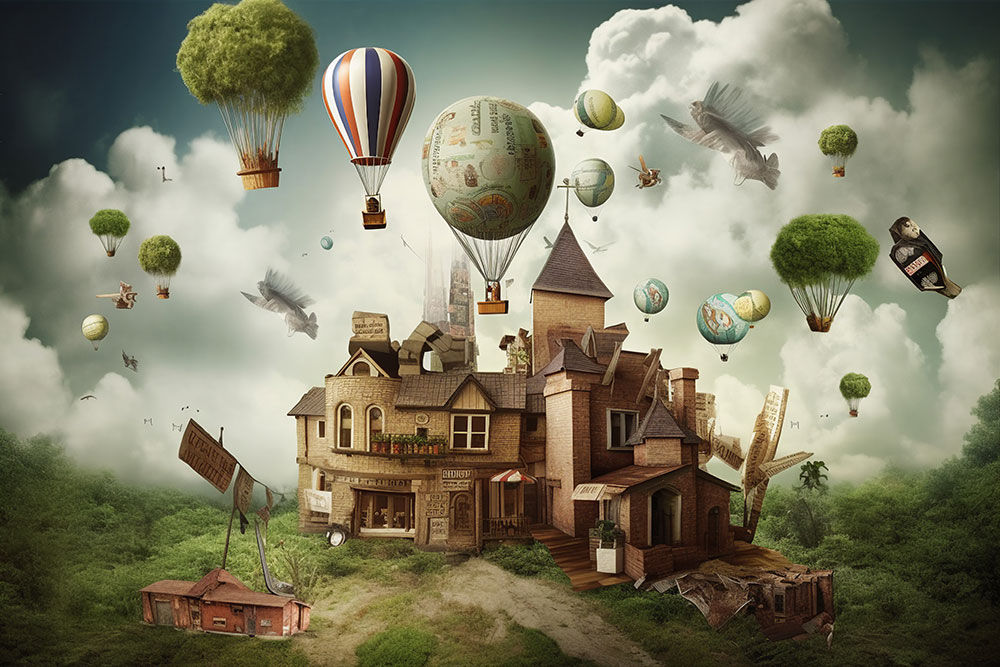 Hey there, math wizards! Crunching numbers might not be everyone's cup of tea, but when it comes to refinancing, it's a necessity. You have to calculate if the savings over time will outweigh the upfront costs.
One general rule of thumb is the 2% rule. It suggests you should only refinance if the new interest rate is 2% lower than your current one. However, some financial whizzes argue that a 1% reduction can be beneficial, depending on your situation.
Also, don't forget to consider your break-even point – that's when your savings from the lower interest rate equal your refinancing costs. If you plan to move before you hit your break-even point, refinancing might not be worth it.
It's Not Just Business, It's Personal: How Your Credit Score Affects Refinancing
Listen up, good folks. If you remember one thing from our chit-chat, make it this: your credit score is a big deal when it comes to refinancing. It's like the SAT score of your financial world, determining your refinancing eligibility and the interest rate you'll get.
If your credit score could use a bit of sprucing up, consider holding off on refinancing until it improves. Good credit scores can open the door to better interest rates and more savings in the long run.
Here's The Scoop on Closing Costs
We've all been stung by hidden costs before (looking at you, unexpected airline baggage fees). But when it comes to refinancing, you'll want to pay close attention to closing costs.
These costs can include loan origination fees, appraisal fees, title search fees, and more. Usually, you'll be looking at about 2-5% of the loan principal. Some lenders offer "no-cost" refinancing, where they'll either add the closing costs to your loan balance or charge a higher interest rate.
Decisions, Decisions: Choosing a Lender
Remember how we said refinancing was like trading in your old loan for a new one? Well, you don't have to stick with your old lender. Shop around for a lender offering the best rates, and don't be shy to negotiate!
Just make sure to do your homework and pick a reputable lender. Remember, if a deal sounds too good to be true, it probably is.
Quick Recap:
Refinancing can be a great tool when used wisely. It can help you lower your interest rates, access your home equity, consolidate your debt, and more. However, it's not without risks or costs. Understanding your financial situation, your goals, and the potential benefits and drawbacks can help you make an informed decision.
Wrapping Up
If you've made it this far, congratulations! You're now a mortgage refinancing pro! But, if you still have more questions than answers, don't sweat it. Take your time, do your research, and don't be afraid to ask for professional advice. After all, this is your journey, and we're just here to help you navigate.
FAQs:
What is mortgage refinancing?

Mortgage refinancing involves replacing your current home loan with a new one, often with better terms or rates.

What are the benefits of refinancing?

Refinancing can lower monthly payments, allow you to access your home's equity, and potentially save you money over the lifespan of your loan.