1. Watering the Plants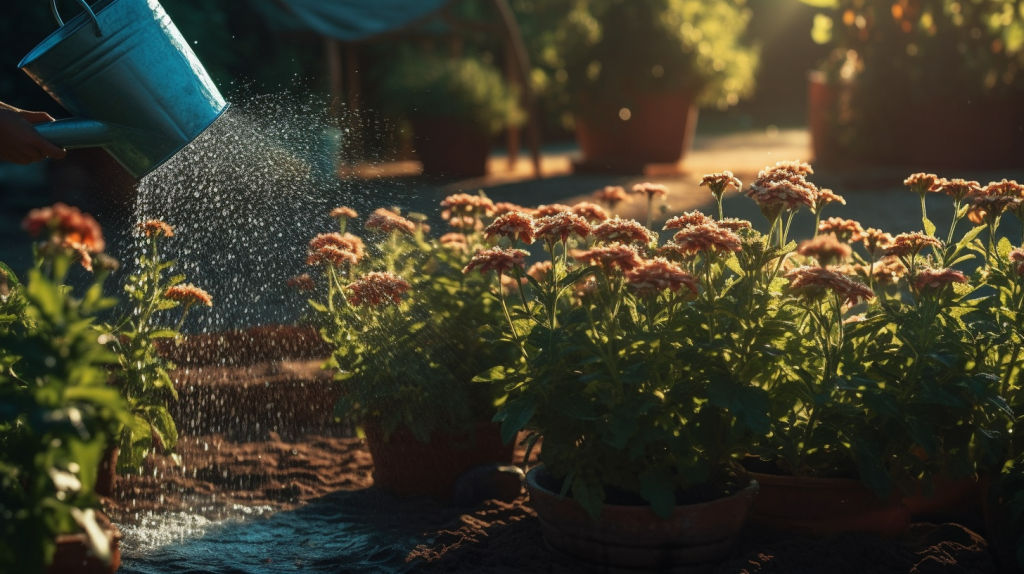 Watering a plant's needs is no small feat. It depends on a variety of factors like its type, soil conditions, climate changes – but there are some general guidelines you can follow to keep your green friends happy and healthy.
First and foremost, always check the soil before watering your garden. Use either a moisture meter or your finger to probe down several inches into the ground and feel for dryness; that's when it's time to water.
Another helpful tip is to give your plants a deep watering once a week. This ensures the water reaches their roots and encourages downward root growth.
Other tips for watering in summer involve not watering the leaves of your plants; most only absorb moisture through their roots, so keeping them damp could lead to leaf mold or other issues that could harm the plants.
Water your garden early morning or late afternoon when the sun isn't as intense. Doing this allows water to seep into soil and evaporate before nightfall.
Stuart Thompson, senior lecturer in plant biochemistry at the University of Westminster, emphasizes how important water is during a heatwave: it allows plants to retain moisture before the sun evaporates it and gives them time to replenish themselves before another day's intense sun arrives. This gives plants an advantage over other plants by providing them with extra time to hydrate before being exposed to extreme temperatures.
Watering the garden is an ideal time to add mulch, which conserves water and keeps weeds at bay. It also helps regulate soil temperature – keeping it cool in summer and stimulating plant roots to grow deeper and healthier.
2. Trimming the Trees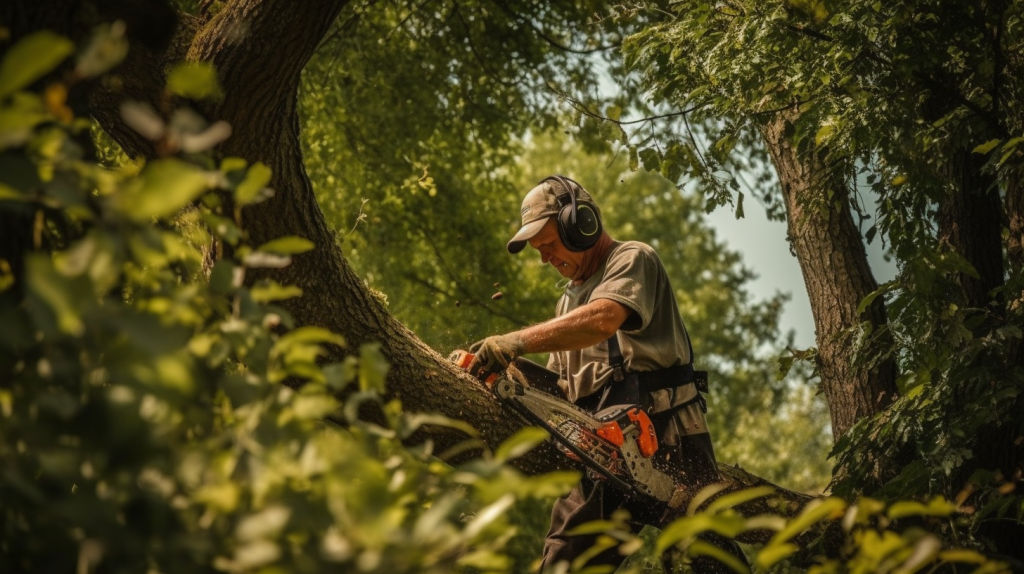 Winter may bring with it plenty of yard work, but what really needs to get done in the summertime is trimming trees. Trimming trees is an essential part of keeping your landscape looking fantastic and healthy.
Trimming your trees allows them to receive more light and air circulation, which is beneficial for their health. It also prevents excessive growth and keeps their limbs in good condition.
A tree that grows too large can present a serious hazard to those around it, so trimming away any extra branches helps ensure everyone's safety. Furthermore, this prevents the tree from falling over and damaging your home, power lines or other properties.
Trimming trees is best done early spring when they're dormant and just before they sprout buds. However, some trees may need to be pruned at other times of year as well.
It's essential to trim your tree as soon as you notice dead or diseased branches, otherwise they will spread and become an issue for the entire yard. Furthermore, get rid of suckers – weak weed-like branches which steal energy and nutrients from your main tree – which are weak, weed-like rivals.
If you're uncertain how to trim your trees, don't hesitate to consult a professional. They can tell you if the tree requires trimming and what kind of pruning techniques work best for the species in question.
Once you're finished trimming your trees, they'll look much healthier and better-shaped than before. This is great news for both the landscape around your home, as well as the environment.
3. Cleaning the Gutters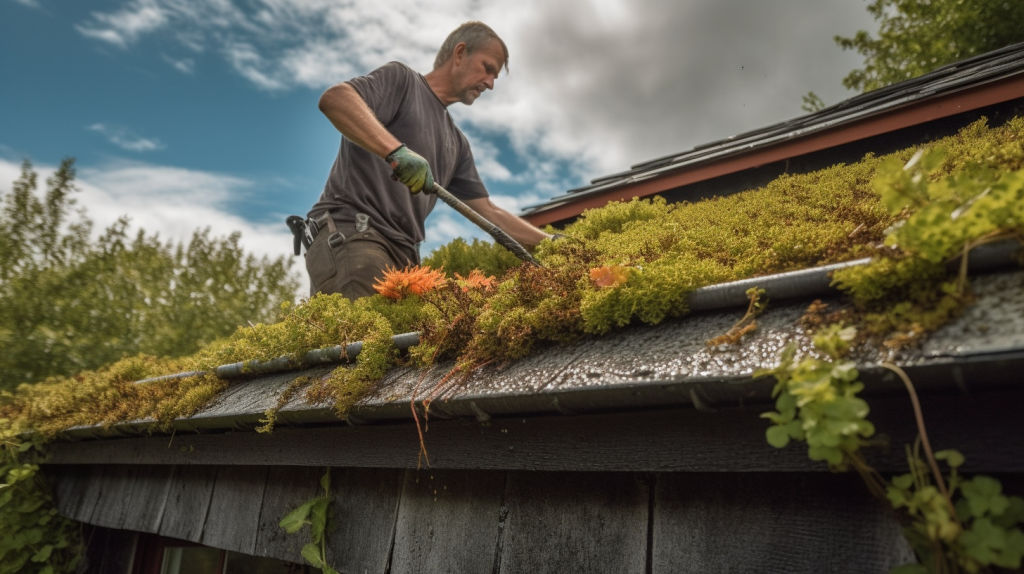 Gutters are essential to your home's overall security, yet they're often neglected when it comes to maintenance tasks. Fortunately, summer is the ideal time for gutter cleaning so take advantage of this convenient season and give yourself a gift of time-saving, maintenance-free peace of mind!
In the springtime, twigs, leaves and other debris can build up in your gutters. This prevents rainwater from draining away properly from your roof and foundation – leading to significant damage.
Clogged gutters that go unchecked can become breeding grounds for pests, making this an especially serious issue if you have children in the household.
Another potential threat is mold spores. Cleaning your gutters regularly is the best way to avoid these harmful germs from taking away your family members or damaging your home.
When it comes to gutter cleaning, there are a few methods you can choose from. One popular option is using a power washer gutter cleaner which works by increasing water pressure and blasting out debris.
This type of gutter cleaner is safe to use on your home's gutter system and will save you from having to climb a ladder, which can be hazardous. To make the job easier, add a leaf blower extension to your power washer and get more done in a shorter amount of time.
However, you must use an appropriate power washer and follow proper cleaning procedures. Otherwise, you could end up with a mess on your roof that's far worse than expected.
Gutter cleaning is a relatively straightforward maintenance task that's essential for the wellbeing of your home. Keeping it up-to-date helps keep it in excellent condition and reduces the likelihood of costly repairs in the future.
4. Putting Up a Fence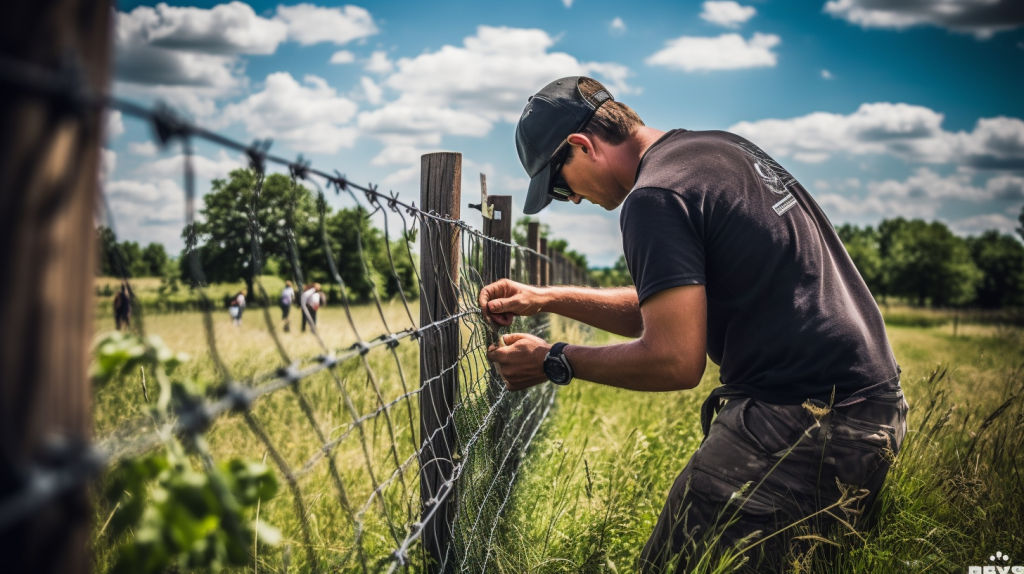 Installing a fence is one of the most popular home yard work projects, and it can be an excellent way to add aesthetic value and security. You have your pick of materials, from wood to chain link or aluminum. Not only does a fence add visual interest, but it also provides privacy, security, and keeps pests and predators out of your yard.
Depending on the type of fencing you require, construction can take anywhere from several hours to days. To ensure a successful fence project, take time to plan ahead. Know exactly how long the fence will be and measure the exact dimensions of the area you wish to enclose.
Next, determine whether you need a gate for the fence. This adds another level of complexity to the project; if so, install a post that can support the weight of such an item. Alternatively, if you don't plan to include one, you can skip this step.
Once you know how many posts are necessary, use a post-hole digger to dig the holes. Depending on your local building codes, you may have to dig to the required depth to protect your property's structural integrity.
Fill the hole with 6 to 8 inches of soil, making sure each post is level with the ground before compacting it firmly. If necessary, pour some gravel down the bottom for proper drainage and protection against harsh weather events that could damage their bases.
Finally, securely fasten the fence panels to its posts using screws. For most types of fences, two or three inch galvanized screws work best; this helps ensure the wood stays clean and attractive for years to come.
5. Putting Up a Gazebo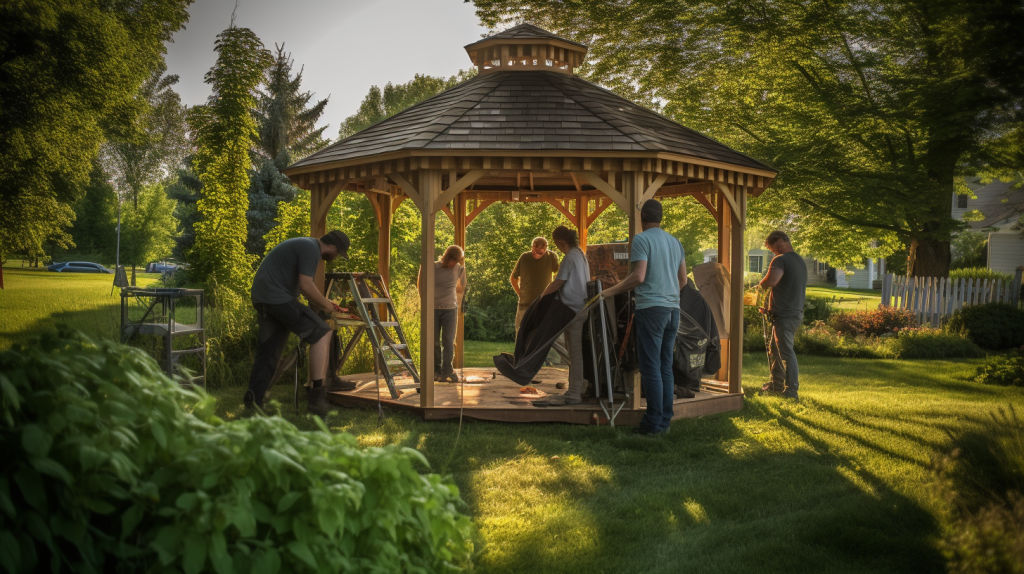 Are you searching for a way to add some flair and life to your yard? A gazebo may be just what you need! Not only will it give your outdoor area an exotic vibe, but it will surely draw attention from guests at your next event or party!
Installing a gazebo can be done quickly and effortlessly with two people; it takes only about two minutes to set up, and taking down is just as effortless.
Before you begin, ensure your gazebo is situated on level ground without any holes or ruts in the surface. This will enable you to position its legs securely and guarantee it stays upright during any weather conditions.
Once you've chosen your location, it is time to set up the frame and canopy. Ideally, place the legs at an angle that will reduce tipping during strong wind or rain events.
Once the legs are in place, you must secure the canopy to the frame by inserting hook-and-loop fasteners at each end and around its cross bars.
If you have the option, installing insect nets on the bottom of the canopy is a wise idea. Not only will this keep bugs away from guests, but it can also protect the frame of your gazebo from damage.
Depending on the type of gazebo you own, there may be different steps to take. It is wise to follow all instructions in the manual that came with your gazebo for optimal results.
Once the gazebo is completed, you can use it for various purposes like parties and celebrations as well as temporary shelter from rain. When you're done using it, ensure that it is securely packed away and stored away in a dry location to prevent any damage.