What is VPN – A Comprehensive Guide for Beginners
The internet has become an essential part of modern life, enabling communication, commerce, education, healthcare, and much more.
However, accessing the vast wealth of information online comes with certain risks, primarily the threat of hackers stealing sensitive data such as passwords, credit card details, and personal identifiable information.
To protect against these dangers, virtual private network (VPN) technology offers secure connections through encrypted tunnels to keep users safe from prying eyes on public WiFi or shared networks.
In this guide, we cover everything you need to know about VPN, including its history, how it works, pros & cons, types, and factors to consider when shopping for the best VPN service.
By the end of this article, even beginners can choose wisely and benefit from a safer online experience.
History of VPN – From Corporate Network Extensions to Consumer Protection Tool
Before diving into what VPN does today, it's helpful to trace its roots back to corporate environments.
In early 1970s, employees needed flexible access to company resources while traveling or working from home using leased lines (dedicated circuits similar to broadband). But these fixed connections were cost-prohibitive and inflexible.
To address limitations, engineers designed Point-to-Point Tunneling Protocol (PPTP) allowing multipoint connectivity via remote access servers (RAS) responsible for encrypting traffic sent over IPsec (Internet Protocol Security Protocol) links.
Over time, advancements continued with more efficient security features like the Internet Key Exchange version 2 (IKEv2) and Media Session Handling (MSH), making PPTP a reliable option among many providers still supporting legacy systems.
Next came the pioneering work of OpenVPN, introduced in 2004 as modular SSL (Secure Socket Layer)/TLS (Transport Layer Security)-based software implementing OSI layer 3 tunneling. Given its flexibility and cross-platform compatibility, OpenVPN gained widespread popularity, serving as the basis for numerous vendors offering custom modifications tailoring to customer needs.
How Does VPN Work? Technical Details Simplified
Now that you have a glimpse of VPN evolution, it's crucial to grasp the underlying concepts powering the technology. At its core, a VPN creates an encrypted "tunnel" between your device (desktop PC, laptop, smartphone, tablet) and a VPN server maintained by the provider.
Instead of transmitting unprotected packets across the web, every packet is wrapped in two layers of cryptographic protection before being routed through this tunnel to its destination.
First, Transport Layer Security (TLS) or SSL secures each individual connection in a session. Then, encapsulating these sessions inside datagrams that originate and terminate within the VPN server's address space produces something called double NAT (Network Address Translation), meaning incoming traffic passes through twice to reach your final destination or vice versa.
This multi-layer architecture effectively conceals user identity and hides traffic contents from any eavesdroppers lurking on local WiFi or ISP (Internet Service Provider) networks, significantly bolstering confidentiality and integrity.
Without getting too complex, the above process captures the essence of how VPN works in action. Let's explore other aspects now.
A Beginner's Guide to Understanding VPN Technology
What Is VPN?
VPN stands for Virtual Private Network, which essentially creates a private network across a public infrastructure (usually the Internet). A VPN does this by providing users with a secure connection between their devices and destinations they visit online.
Encryption: Keeping Your Data Secure
When connected to a VPN, any data sent and received travels through a tunnel of encryption.
Encryption ensures that even if someone else somehow gained access to your internet connection, they would still not understand any communication exchanged over it.
In simpler terms, it converts legible data into gibberish when transmitted, then decodes it back upon arrival at its destination.
How Does VPN Protect My Web Traffic?
As mentioned earlier, a VPN secures data by encrypting it. When you connect to a website, search engine, or anything else online, your device sends out a request called a "packet" containing data and its intended recipient.
Without proper protection, packets are visible and readable to anyone with access to the same network, be it wired or wireless.
However, when connected to a VPN, all communications get encrypted automatically, leaving snoopers in the dark about your activity.
Hiding Your Identity
Another crucial role played by VPNs is masking your real identity online. Each time you go surfing on the open web, your internet service provider (ISP) sees every site you visit along the way.
Since most websites use cookies or other tracking tools, this means third parties now have extensive knowledge about your interests, behavior, and preferences without your consent.
Luckily, connecting to a VPN allows you to hide behind one of its shared IP addresses instead of broadcasting yours directly.
These shared addresses function similarly to post office box numbers; mail arrives there before being remailed only do so via HTTPS protocols, which employ transport layer security (TLS) certificates and symmetric keys to encode connections between browsers/devices and servers.
VPNs offer additional layers of security but work differently from firewalls. Instead of examining packet contents based on rules defined by administrators, VPNs create secure tunnels that protect individual sessions and transmit them through intermediate server points called nodes before reaching final destinations.
Firewalls serve as gatekeepers regulating incoming requests, while VPNs act as escorts ensurig privacy for each conversation taking place within their confines. Both types of software provide vital protection for modern digital lives.
But choosing whether or not to enable them depends mostly on personal preferences and circumstances. If you frequently find yourself navigating sensitive transactions, consider implementing multiple safeguards or working within organizational settings where cybersecurity policies may mandate certain configurations.
For casual activities involving random browsing or streaming, firewalls might suffice during typical computer use periods.
VPN deployment is usually reserved for highly confidential actions performed when the chance of detection increases, whereas standard firewall configuration remains constant regardless of user context changes.
Remember to tailor your defenses according to the nature of tasks ahead. Choosing between firewalls and VPNs can sometimes pose challenges, but armed with these insights, making informed choices just became easier!
Importance of VPN: Safety Features
Virtual Private Networks, commonly referred to as VPNs, offer many benefits for Internet users. These include increasing privacy and security while surfing the Web, providing access to geographically restricted content, and reducing the risk of malware infections.
VPNs achieve these goals through encryption technology that masks user IP addresses and routes their traffic through secure servers.
By doing so, VPNs shield personal information such as passwords and banking credentials from unauthorized access.
They also reduce the likelihood of encountering phishing scams and viruses designed to harvest usernames, passwords, and other valuable data.
The overall result is peace of mind when exploring cyberspace.
Overview of why VPN safety features matter
When it comes to protecting your sensitive data, whether browsing public wifi, accessing online banking and investment portals or sharing work documents, a reliable virtual private network (VPN) should become part of your daily routine. 
A VPN connection creates an added level of privacy and security between your computer and the rest of the digital universe.
Here we will explore how essential features built within these VPNs provide layers of protection and why selecting a well-supported service is a worthwhile endeavor.
Basic VPN Functions – What You Need To Know?
Virtual Private Network, better known as VPN, has gained tremendous popularity in recent years, owing to its ability to provide several advantages over traditional networking methods. 
A VPN works by creating a tunnel across the Internet which enables a user to transmit data in complete secrecy and security. It uses cutting-edge cryptography algorithms and protocols like OpenVPN, SSTP, L2TP/IPSec, SoftEther and IKEv2 to encrypt the entire session making the data transmission impenetrable from hackers, corporates or governments monitoring your movements online. 
Let's take a look at the basic functions performed by a typical VPN:
Encrypt Your Connection – A VPN encodes each packet of data sent, rendering it useless to intruders without the decoding keys used by the receiving party. As data transmitted over the Virtual Private Tunnel travels as a series of coded packages, any snooping done on public Wi-fi, hotel networks, coffeeshops or airports becomes futile.
Provide Anonymity – While using a VPN, your original IP Address gets concealed by a temporary IP provided by the VPN Server; hence your identity remains protected. Even your ISP won't know your exact location as your requests get diverted through a different server every time. No logs are maintained by the VPN server regarding your online journey, thus eliminating the fear of your past record getting exposed.
Enhances User Experience – Owing to global access rights granted by almost all Virtual Private Network operators, subscribing members enjoy easy access to restricted contents, including streaming platforms. For instance, US citizens can watch British TV Shows whereas the UK audience may see American movies directly from stateside sources.
Apart from these fundamental capabilities, the advantages offered by incorporating a Virtual Private Network to your daily online life far exceed those just mentioned above. 
But remember to subscribe to one of the top VPN providers offering maximum protection along with high-speed performance. Stay tuned, we'll soon review the Top Ten Best Virtual Private Networks available nowadays globally.
Privacy First – Maximizing Online Protection
Protecting your internet privacy is the core value behind using a Virtual Private Network (VPN).
There are numerous reasons for prioritizing your online safety, especially if you frequently use your computer or phone for shopping, gaming, research, social media or any other form of web activity requiring confidentiality.
In this context, let's discuss some key aspects enhancing your online privacy by implementing a solid VPN system.
Website Tracking & Cookies Removal
The most widely accepted way websites gather information about visitors involves tracking cookies set upon visitation, revealing details such as IP address, browsing history, login duration, pages visited, and more.
Once these files accumulate on the hard disk or cloud storage, they expose users' interests based on their past interactions with various webpages.
Fortunately, signing up for a respectable Virtual Private Network automatically deletes tracking cookies, liberating your internet trail for good.
Cybersecurity Risks Mitigated
Whether it be government spying, hackers, cyber criminals, stalker bots or advertisement firms – unprotected surfing means placing yourself in jeopardy.
Unfortunately, without adequate precautions, anyone might intercept your emails, instant messages, chats, passwords or even voice communication conducted over Voice-over-IP applications.
Hence, preventive measures entail installing antivirus tools plus configuring a suitable VPN. This combination safeguards your PC, smartphone, tablet or router against potential dangers lurking online, allowing safe navigation through the vast worldwide network.
Unrestricted Access to Content
Freedom of speech and expression remain crucial human rights. Nevertheless, not everyone enjoys equal levels of access to resources around the globe due to regional blockades set forth by individual countries or large publishing houses.
Depending on where you reside, specific videos on YouTube or Netflix, news broadcasts or e-commerce items might become off limits. To overcome geographic restrictions, try connecting to a Virtual Private Network server located in another country that offers access to the content you desire.
Some premium providers have servers present in over one hundred nations, ensuring consumers can indulge in hassle-free international entertainment, retail therapy, or educational pursuits despite any hurdles set by local policies or jurisdictional limitations. Eventually, users deserve unhindered digital freedom.
Modern technology provides endless opportunities to explore the virtual realm. However, cyber threats and intrusion risks cannot be ignored.
By selecting an efficient Virtual Private Network service provider and following our recommendations for protecting your online privacy, you will ensure secure browsing while enjoying limitless possibilities on the World Wide Web.
Be sure to share this insightful guide via Twitter, Linkedin, Instagram or whatever platform suits you best so everyone else may also appreciate the benefits of staying anonymous, free and productive throughout your digital journeys.
Avoiding Data Breaches with VPN
Prevention Is Key
Data security breaches occur when sensitive personal or financial information falls into unauthorized hands due to weaknesses within software systems, networks, or human errors.
The Internet presents countless avenues for prying eyes to target your valuable data, which makes using strong encryption, strict safety protocols, and reliable Virtual Private Networks (VPN) imperative.
Understandably, no online defense mechanism promises complete immunity, but following these proven guidelines reduces exposure and minimizes chances of catastrophic leaks. Here's how.
Safety First: Assess Your Risk Profile
To develop effective countermeasures, first identify areas where potential vulnerabilities exist.
For example, do you regularly connect to public WiFi hotspots? Are you a business owner handling customer credit card transactions online? Or maybe you store sensitive corporate data on company servers accessible remotely.
Determining risk patterns helps create tailored defenses instead of employing generic methods lacking customization.
Utilize Two-Factor Authentication Everywhere Possible
Password strength matters greatly when deciding the right digits to assign for online accounts. Combining letters, numbers, symbols, capitalizations, and longer length yields robust credentials making brute force attacks less feasible.
Nonetheless, consider bolstering logins with two additional layers. Many popular services like Google, Apple ID, Amazon, Microsoft accounts, and others offer multifactor authentication options to further tighten entry points.
If possible, enable them everywhere possible, because extra steps equate to superior data safeguarding overall.
Encrypt All Devices and Web Interactions
Applying anti-virus products doesn't guarantee foolproof computer or mobile device shielding against malware infestations since viruses morph constantly to circumvent existing signatures.
Although AV remains necessary, taking encryption seriously fortifies protection standards by requiring adversaries to crack solid, mathematically sound codes before stealing anything useful from compromised devices.
File and folder encryption work wonders for securing important documents, disabling ransomware, and denying rogue system administrators easy database access. Meanwhile, using Virtual Private Network technology encrypts all internet activity and masks IP addresses, rendering online movements untraceable and invisible to prying eyes searching for vulnerable individuals.
Implement OpenPGP email encryption if sending confidential attachments and never underestimate the advantages encryption delivers as a potent deterrent against ill-intentioned actors attempting to plunder private data streams for profit or nefarious purposes.
Remember, the strongest lock only works effectively if utilized correctly; hence, take advantage of this powerful toolset.
Update Applications Frequently and Configure Strong Passwords/Passphrases Properly
Almost every application contains flaws that can potentially yield control over user systems or data exposures if left unaddressed.
Regular patch updates frequently release bug fixes, eliminating many common exploits waiting to be taken advantage of by cybercriminals scouring unsecured networks. Notifications indicating available software refresh installs usually pop up automatically but double-checking timeliness occasionally won't hurt.
Additionally, make it a habit to regularly change keychain contents or adjust password complexity rules enforced by operating systems whenever biometric login features aren't active.
Simply put: keep security updated wherever applicable, and use the longest password managers will allow while maintaining ease of memorability.
Implement Multilayered Malware Protection Across the Board
No single anti-malware program excels at detecting and neutralizing everything out there. Instead of relying on a solitary frontline defense, layer multiple solutions to increase catch rates for individual endpoints and company networks alike.
These measures include installing traditional antivirus programs designed to scan files and network traffic in real-time, behavioral analytics engines focused on recognizing anomalous processes running unexpected scripts, next-generation sandbox environments, cloud-based protections filtering web pages for known threats linked to URL sources and domains, firewalls restricting incoming traffic based upon set policies, HIDS (Host Intrusion Detection Systems), NGFWs (Next Generation Firewalls), plus SIEMs (Security Information Event Management) monitoring security event logs generated from across entire organizations spanning multiple locations.
It might appear cumbersome dealing with so much complexity, yet most enterprise endpoint protection platforms are capable of central management with consolidated dashboard reporting for IT admins overseeing security operations, therefore automating administration tasks simplifying day-to-day maintenance.
Individual users would ideally benefit substantially through implementing various standalone tools rather than purchasing full-blown EDR platforms geared toward larger entities seeking total visibility into their respective infrastructures.
This multi-layered approach reinforces another crucial element of successful security strategies – defense in depth maximizing protection from as many angles as plausibly achievable considering resource constraints or budgets.
After implementation, keeping up-to-date with regular signature file revisions and performing routine virus definition updates ensures continued effectiveness preventing modern variants from slipping past barriers undetected.
Staying safe from hackers
To improve your home security posture, you should also implement best practices around staying safe from hackers when using virtual private network (VPN) technologies. Here is an outline of some effective techniques:
Consider deploying multi-factor authentication mechanisms to provide added assurance of valid user identity during logons to your secure digital assets accessed remotely via the VPN tunnel.
Establish robust firewall configurations within your VPN client software or appliances supporting such functionality, permitting remote access without leaving your perimeter vulnerable due to misconfiguration or nonstandard settings. Make sure to continually monitor and refine your firewall rulesets to adapt to new threat profiles arising from evolving attacker methodology.
Ensure your host computer has received its latest OS security patches, service packs, hotfixes, or other critical updates in order to address identified security weaknesses and reduce potential attack vectors which could otherwise enable unauthorized intruders via your exposed VPN connection back into sensitive networks behind your defenses.
Educate yourself regarding any unique risks attendant to employing VPN, whether directly related to specific protocols used, compatibility issues among vendor implementations, or other factors introducing increased danger into your overall computing ecosystem. Examples may encompass privacy concerns surrounding VPN provider logging or correlation between browser fingerprint tracking on different browsers connected or disconnected through a particular VPN instance. Understanding how to configure and operate your VPN client properly can help alleviate or avoid a variety of hazards here.
Using VPNs to circumvent censorship
When considering the possibility of using a VPN (virtual private network) to evade censorship mechanisms imposed by governments or organizations, keep the following points in mind:
Some countries impose strict controls on the use of VPNs within their borders and actively monitor networks for signs of encrypted communication. Therefore, you risk violating local laws if caught using a VPN without authorization.
Not all VPN services provide equal levels of encryption and anonymity. It is essential to choose a provider who takes data privacy seriously and does not log customer activities. Furthermore, free VPNs often lack resources to invest in infrastructure needed to resist censorship measures. Payment plans differ, ranging from monthly subscriptions to lifetime memberships, and you should understand any costs associated with subscription fees.
Censors can target weaknesses inherent to existing VPN architecture, implementing techniques like deep packet inspection (DPI). DPI seeks to identify and classify different types of network traffic traversing throughout the internet pipelines passing through chokepoints in their systems meant to control what data packets reach intended destinations. New threats emerge with each year, presenting challenges to even more advanced VPN architectures, forcing developers to constantly adapt their services with countermeasures against evolving adversaries' intent on blocking or monitoring private connections.
Protocol improvements have enabled development of more capable VPN software incorporating anti-censorship features into client applications.

Observed changes include use of anti-blocking algorithms designed to elude detection, utilization of new cryptographic primitives and key exchange protocols, implementation of TCP/UDP hole punching, adoption of obfuscation techniques to hide signatures of VPN traffic, creation of dedicated "stealth" servers placed closer to users residing behind restrictive firewalls, and introduction of multi-hop cascades where user data packets traverse several nodes sequentially (improving resilience against state actors wishing to observe cleartext), or alternatively using Shadowsocks which implements proxy hops plus adds obfsproxy to enable Tor-like characteristics, ensuring an extra layer of obscurity during transport.

Although some of these advancements might mitigate risks involved when employing Virtual Private Network technologies, they also add complexity requiring deeper technical knowledge to configure properly, furthermore opening up potential attack surfaces that could lead to failures in anonymity and secrecy.

Ultimately, exercising caution remains advisable when seeking ways to protect online activities against intrusion, taking care to analyze available evidence concerning benefits gained versus tradeoffs required while engaging various tools and methodologies available at any given moment.

By staying informed and continuously updating understanding around latest trends impacting information security space, you will enhance capabilities related to assessing potential solutions for safely achieving goals crucial to remaining productive within the modern cyber ecosystem.
Accessing geo-restricted content
Geo-restriction refers to limitations imposed by streaming platforms or websites based on the location of the user accessing them. This means that certain content becomes inaccessible from particular regions due to licensing agreements or other business reasons.
In this section, we will discuss how using a VPN can assist with accessing geo-locked content:
Understanding How Geoblocking Works:
Geoblocking is a practice used by online media companies and broadcasters to limit access to specific content based on the user's physical location. Streaming platforms typically determine your IP address and cross-reference it with its blacklist of prohibited nations.

If you are found trying to watch content from one of those locations, they'll either display error messages or redirect you to alternate programming options less desirable. To overcome such barriers requires locational masking provided by quality VPN services, allowing circumvention of artificial regional censorship gates built in to entertainment distribution channels.
Benefits of Using A VPN:
By connecting to a Virtual Private Network, you get two advantages. First is the opportunity to change your perceived IP location almost instantly, permitting you to view restricted materials as if physically located somewhere else.

Second advantage involves encrypting your transmission headers in multiple layers of encapsulation, shielding sensitive payload contents being sent back and forth between your device and destination sites. All combined, VPNs provide value in terms of securing confidential transmissions preventing unauthorized disclosures, thus acting as additional defense measure helping maintain privacy.

Most respectable vendors take steps towards providing customers peace of mind concerning logging policies too, meaning no records about individual sessions end up stored on centralized logs vulnerable to breach incidents.
Implementing multi-factor authentication for enhanced security
In today's connected society, remote work and telecommuting are becoming increasingly prevalent, making virtual private networks (VPN) an integral aspect of many business workflows. 
Ensuring the security of these VPN connections cannot be overstated due to the sensitivity of data transmitted across them. Multi-factor authentication (MFA) provides a stronger level of protection than traditional passwords alone and is considered best practice for any organization concerned about securing their network perimeter. 
With MFA implemented, users would need to furnish multiple pieces of identification before being granted access to the company's VPN, which reduces the likelihood of unauthorized access significantly. 
Furthermore, MFA implementations often leverage time-based algorithms and/or physical devices, making it virtually impossible for even the most sophisticated hacking attempts to gain access to your VPN infrastructure. 
This added security measure provides peace of mind to IT managers looking to safeguard their network assets while allowing employees the flexibility to work remotely. 
Ultimately, incorporating MFA into your VPN strategy offers numerous benefits while exposing your organization to fewer potential pitfalls down the line.
Regular security audits for improved trust
To ensure the highest degree of security for managed VPN services and protect customer trust, regular security audits should be conducted. Security audits help identify potential weaknesses in an environment, test existing controls, and evaluate overall effectiveness. Here is what companies should know about performing security audits in relation to the previously discussed topics.
Reducing exposure to malware
When dealing with the threat landscape of the internet age, reducing exposure to malware is crucial not only for personal privacy but also for company cybersecurity. There are several strategies that businesses and individuals alike can implement to limit their chances of falling victim to malicious software:
Keep systems up-to-date: Ensure all devices run the latest operating system updates and security patches to close any known vulnerabilities that may lead to malware exploitation.
Use antivirus and anti-malware programs: Install reputable Antivirus solutions like Norton 360 for Enterprise to monitor and detect malware before they pose significant harm. Scan regularly and enable real-time protection features.
Educate yourself and others: Knowledge is power when it comes to recognizing suspicious emails, messages, and websites designed to spread malware. Share awareness material with co-workers to create a stronger human firewall around your company's digital infrastructure.
Apply application whitelisting: Application whitelisting enables you to specify which apps are allowed to execute on a device, thus restricting execution of unauthorized software that might contain malware.
Practice safe browsing habits: Unknown links, downloads from unverified websites and visiting questionable content increases likelihood of coming across malware. Stick to trusted websites and use virtual private networks if needed.
Benefits of opting for paid VPN services
The decision to choose free VPN services over paid ones ultimately depends on your individual needs and preferences. However, here are some reasons why you may want to consider investing in a paid VPN service:
Increased privacy measures:
Paid VPN services typically have stricter policies regarding how they handle user data, such as not collecting any identifying information or using strong encryption methods to protect it. This can provide extra peace of mind when connecting to public Wi-Fi networks or visiting sensitive websites.
Superior security:
Free VPN services sometimes cut corners in terms of server locations and number of servers, as well as support for newer secure communication protocols.
Additionally, they might lack additional layers of security beyond just simple VPN connections. Paid VPNs usually have better coverage with more server locations and a larger number of actual servers than their free counterparts, allowing them to provide more reliable internet access and higher speeds.
With paid services you will benefit from advanced functions which include the capability of selecting a server nearer to your physical location while avoiding censorship, firewalls and localised restrictions set by government agencies or Internet Service Providers (ISP).

Higher reliability – Free VPNs might experience frequent outages and slowdowns because they rely mainly on ads displayed in a browser. You'll need to pay something for your VPN subscription but most people think this is money well spent so long as it works reliably.
They get frustrated quickly when VPN service slows down or randomly fails during high traffic periods such as weekday night prime-time viewing hours or major sporting events. Most reputable paid VPN companies ensure there is always sufficient capacity for all of its users so subscribers receive seamless streaming, low-latency gaming, fast file transfers or simply general surfing of news and social media pages without delays or timeouts.
Protection from hacks and viruses:
There were instances where free VPNs did turn out to be hazardous since they contained Trojans or other forms of malicious software that would compromise your machine. It should go without saying that malware could steal personal login details used online, including passwords to Facebook accounts and email clients like Google Mail and Yahoo.
If someone intercepts these then it poses an immediate threat to identity theft and possible extortion scams. Having paid antivirus products running alongside your chosen VPN service adds another layer of protection and helps prevent unpleasant scenarios happening.
These threats aren't exclusive only to free plans either though, with some paid services also falling victim to similar problems. Therefore, we advise doing extensive research into prospective providers before committing hard earned funds to what you feel is necessary for online safety and overall cybersecurity of important documents stored electronically.
To summarize, although free VPN services are useful for accessing US-only streams when traveling abroad or evading geographical restrictions on foreign video channels (such as SkyGo, Netflix and BBC iPlayer), premium VPN offerings do significantly improve the level of functionality and protection available compared to those who charge nothing at all.
Investing money in a trustworthy product is likely worthwhile considering the potential issues you could face otherwise, especially since it doesn't cost much to keep yourself safe and sound. Ultimately, it comes down to whether you believe the benefits provided outweigh the costs associated with each type of plan so make sure you take everything into account!
What are the different types of VPN Mechanisms?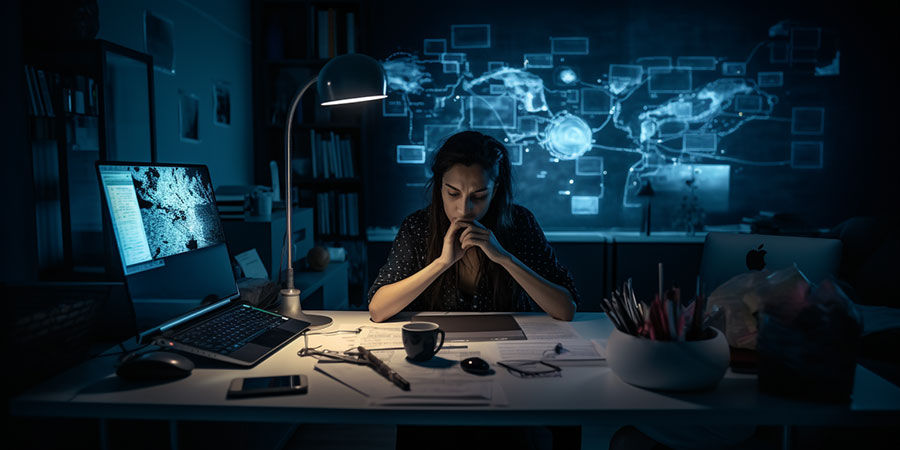 There exist several types of Virtual Private Network (VPN) mechanisms, including dial-up connections, Layer 2 Tunnelling Protocol (L2TP), Internet Protocol Security (IPSec), Point-to-Point Tunnelling Protocol (PPTP), SSL/TLS, and MultiProtocol Label Switching (MPLS). The following paragraphs explain each type briefly.
Let's talk about the different types of VPN mechanisms, shall we? There are various ways to create a secure VPN connection, and they can be grouped into a few categories:
Dial-up connections
Point-to-Point Tunneling Protocol (PPTP): This is an older VPN protocol that's not as secure as some of the others, but it's still used in some cases. It creates a tunnel between two points, making it seem like a direct connection.
Layer Two Tunneling Protocol (L2TP): A step up from PPTP, L2TP is often combined with IPsec to provide better security. It creates a secure tunnel for data transfer but doesn't actually encrypt the data itself.
Internet Security Protocol (IPsec)
IPsec is a robust VPN mechanism that provides end-to-end encryption, authentication, and integrity at the IP packet level. It's considered one of the most secure options for VPN connections, and it can be used in combination with L2TP for even better protection.
SSL/TLS Secure Sockets Layer/Transport Layer Security
SSL and TLS are cryptographic protocols that provide secure communication over a network. They're commonly used for securing web traffic, but they can also be used for VPN connections. They use certificates to authenticate the parties involved and encrypt the data being transmitted.
MPLS Multiprotocol Label Switching
MPLS is a bit different from the other mechanisms mentioned here. It's a technique used by service providers to route data efficiently across their networks. While it doesn't inherently provide encryption or security, it can be combined with other security protocols like IPsec to create a secure VPN connection.
So, there you have it – a quick overview of the various VPN mechanisms. Each one has its own perks and quirks, but they all work together to help keep your data safe and secure!
How do these mechanisms work together to create secure VPN connections?
Virtual Private Networks (VPNs) provide a secure way to communicate and transfer data over public networks by using a combination of encryption, authentication, and tunneling protocols. These mechanisms work together to create secure VPN connections in the following ways:
Understanding how IPsec creates end-to-end encryption between two points
IPsec (Internet Protocol Security) is a suite of protocols that provides data encryption, authentication, and integrity at the IP packet level. It operates in two modes: Transport Mode and Tunnel Mode.
Transport Mode encrypts only the payload of the IP packet, while Tunnel Mode encrypts both the payload and the IP header. By using strong cryptographic algorithms, IPsec ensures that data exchanged between two points is encrypted and cannot be intercepted or tampered with by unauthorized parties.
Role of certification authorities and digital signatures in ensuring authenticity and integrity
Certification authorities (CAs) are trusted third parties that issue and manage digital certificates. These certificates are used to verify the identity of the parties involved in a VPN connection.
A digital signature is a cryptographic method used to authenticate the sender and ensure the integrity of the data. When a VPN connection is established, the CA verifies the authenticity of the digital certificates and ensures that the sender is who they claim to be.
This prevents man-in-the-middle attacks and ensures that data is only shared between authorized parties.
Key exchange methods used to establish symmetric and asymmetric keys
Key exchange methods are critical for establishing secure VPN connections, as they enable the creation of symmetric and asymmetric encryption keys.
Symmetric encryption uses a single shared key for encryption and decryption, while asymmetric encryption uses a public-private key pair. Common key exchange methods include Diffie-Hellman, RSA, and Elliptic Curve Cryptography (ECC).
These methods provide a secure way to exchange keys between the parties involved in a VPN connection, ensuring that data is encrypted and decrypted only by authorized parties.
Comparison between PPTP, L2TP, and IPsec modes of operation
PPTP (Point-to-Point Tunneling Protocol) is an older VPN protocol that uses weak encryption and is less secure than L2TP (Layer 2 Tunneling Protocol) and IPsec.
L2TP, which is often used in combination with IPsec, provides a secure tunnel for data transfer but does not inherently provide encryption or authentication. When used with IPsec, L2TP can provide a high level of security.
IPsec is considered the most secure VPN protocol, as it provides end-to-end encryption, authentication, and integrity at the IP packet level.
Importance of NAT traversal techniques in facilitating communication across heterogeneous networks
NAT (Network Address Translation) traversal techniques are essential for establishing VPN connections across networks with different addressing schemes or behind firewalls.
These techniques enable VPN protocols to traverse NAT devices by encapsulating the VPN traffic in a manner that is compatible with the NAT device. This allows VPN connections to be established even when the devices involved in the connection are not directly reachable or have private IP addresses.
NAT traversal techniques contribute to the overall security of a VPN connection by ensuring that it can be established and maintained across different network environments.
How do these mechanisms work together to create secure VPN connections?
Let's dive into how these VPN mechanisms work together to create secure connections. It might seem a bit complex, but I'll break it down for you:
IPsec and end-to-end encryption
IPsec is like the superhero of VPN mechanisms. It provides end-to-end encryption between two points, making sure that your data is safe from prying eyes. It's got two modes: Transport and Tunnel. Transport Mode encrypts just the payload, while Tunnel Mode encrypts the payload and the IP header. Pretty cool, huh?
Certification authorities and digital signatures
Certification authorities (CAs) are like the trusty sidekicks that help verify everyone's identity. They issue digital certificates to make sure that the parties in a VPN connection are legit. Digital signatures play a role in this too – they authenticate the sender and ensure the integrity of the data. Together, they help prevent sneaky attacks and keep your connection secure.
Key exchange methods
Think of key exchange methods such as the secret handshake between VPN connections. They help establish symmetric and asymmetric encryption keys, which are used to encrypt and decrypt data. Common methods include Diffie-Hellman, RSA, and Elliptic Curve Cryptography (ECC). These secret handshakes ensure that only authorized parties can access the data.
PPTP, L2TP, and IPsec showdown
PPTP is like the old-school VPN protocol – not as secure as the others, but it still has its uses. L2TP is an upgrade, often paired with IPsec for better security. It creates a secure tunnel for data transfer, but doesn't actually encrypt the data. IPsec, as we discussed earlier, is the superhero – providing top-notch security at the IP packet level.
NAT traversal techniques
NAT traversal techniques are like the facilitators that help VPN connections work across different networks. They enable VPN protocols to traverse NAT devices by encapsulating VPN traffic in a way that's compatible with the NAT device. This ensures that VPN connections can be established even if devices aren't directly reachable or have private IP addresses.
Which VPN mechanism best suits your needs?
Factors to consider while selecting a VPN mechanism
Selecting the appropriate VPN mechanism depends upon a number of variables, such as security, speed, convenience of use, and expense. You'll intend to consider the pros and cons of each option and determine what's essential to you. Keep in mind, no VPN mechanism is best, yet some are better fit to particular needs than others.
Remote access vs. site-to-site connectivity models
Another choice you'll face is whether you need remote access or site-to-site connectivity. Remote access is ideal for individuals who want to securely access resources from different locations, while site-to-site is great for connecting entire networks, like branch offices, to a central location. Consider your use case and pick the model that fits best.
Balancing performance, compatibility, and compliance requirements
To find the right VPN mechanism, you'll need to balance performance, compatibility, and compliance requirements. Performance factors include encryption strength, speed, and server locations.
Compatibility is all about ensuring the VPN mechanism works with your devices and network setup. Last but not least, compliance requirements depend upon the market you remain in as well as any kind of laws you require you to follow.
Future trends in VPN technologies
The VPN globe is frequently progressing, and it is essential to remain updated with the current patterns.
Right here are a couple of things to watch for:
Improved encryption algorithms: As cyber threats evolve, so do encryption techniques. Expect to see stronger, more efficient algorithms that enhance security without sacrificing performance.
Multi-factor authentication: Including extra layers of security, such as biometrics or one-time passwords, is ending up being extra common to assist shield VPN links.
Cloud-based VPNs: As more businesses relocate to the cloud, expect to see more cloud-based VPN solutions that supply simple deployment and scalability.
AI and machine learning: These technologies could be used to optimize VPN performance and detect potential security threats.
Advantages of a VPN Connection
To recognize the importance of having a virtual private network (VPN), let's take a more detailed check out some benefits of linking via a VPN:
Increased security
By encrypting all inbound and also outgoing traffic, a VPN ensures that no unauthorized parties can obstruct or keep track of any kind of data exchanged in between your device and also other locations online. This will easily make it much harder for hackers, cybercriminals, government agencies, and also internet service providers (ISPs) to spy on what you're doing online.
Better privacy
When browsing without a VPN, ISPs often track user activity and collect data, including which websites are visited. They may also share this information with third parties like advertising companies, resulting in targeted ads and potential breaches of privacy. With a VPN, this information remains hidden behind layers of encryption and cannot be accessed by any person outside the VPN web server.
Access to geo-restricted content
Numerous streaming services such as Netflix, Hulu, BBC iPlayer, and also others limit access to specific shows and also movies relying on where the audience stays. A VPN enables users to change their virtual location and gain access to previously restricted material by connecting to a different country.
Improved gaming experience
Online gaming involves sharing large amounts of sensitive information back and forth between players and game servers. Without a VPN, this data could easily be intercepted, resulting in lag, reduced performance, and even account compromises.
By running multiplayer games through a VPN, players get improved latency, greater control over ping times, and enhanced overall performance due to increased security measures.
Disadvantages of Virtual Private Network (VPN)
You know, using a Virtual Private Network (VPN) has its advantages, but there are also some downsides that we can't just ignore. It's a bit of a mixed bag, really! 
These include:
Performance Issues
The most significant disadvantage of using a VPN is its impact on network speed. Since VPN connections add an extra layer of encryption and routing, they can result in slower speeds compared to non-encrypted connections. 
You see, when it comes to how much your speed might drop while using a VPN, there's a bunch of stuff that can play a role, like how crowded the server is, how far away you are from it, or the type of protocol being used. Sometimes you might not even feel it, but other times, you'll definitely notice the difference!
Cost Factor
While free VPN services do exist, they typically come with restrictions on usage bandwidth caps and limited features. For users who want full access to the benefits offered by a VPN, paid subscription services must be subscribed to. Furthermore, while the monthly cost of these services might seem affordable, the yearly fees could sum up quickly.
Compatibility Restrictions
Not every device supports the use of a VPN connection. Although most modern smartphones and computers have built-in VPN capabilities, older devices and operating systems might not support them. Additionally, compatibility issues may arise when trying to connect to specific apps such as Netflix or banking applications, especially if such apps detect and block the VPN connection.
Limited Bandwidth
Free VPN services often limit download and upload speeds, making it difficult for users to stream video content or perform resource-intensive tasks. Paid VPN services usually offer higher bandwidth limits but still suffer from throttling during peak hours, potentially resulting in slow connection.
Potential Security Risks
While VPNs can enhance your security online, they can also pose risks if not properly configured or if connected to untrusted sources. Unsecured VPN networks can allow malicious actors to intercept your data, leading to identity theft, financial fraud, or worse. Therefore, users should avoid low-quality VPN providers and carefully research before signing up for any VPN service.      
Lack of Reliability
Some VPN services claim to offer secure connections only to route your data through underperforming servers. If your VPN connection drops frequently or experiences unexpected downtime, your online activities will become vulnerable again. Users should pick reputable VPN providers known for offering reliable networks.      
Limited Access to Geographic Content
Despite offering virtual locations, VPN connections cannot always guarantee access to everything available online. Some countries ban or restrict access to popular platforms like Twitter, Facebook, YouTube, Instagram, and more. 
When traveling abroad, expats might miss out on region-specific entertainment programs or news updates. 
Even US-based users sometimes encounter problems accessing foreign media sites because VPN IP addresses might trigger blacklists. 
To ensure seamless global web surfing, try combining VPN solutions with Smart DNS proxies or similar technologies designed for circumventing censorship barriers.
These challenges underscore why careful consideration is crucial when determining whether a VPN's advantages ultimately justify investments in terms of both money and time. 
Weighing the pros against cons allows individuals to make informed decisions based on their unique needs rather than blindly following misleading claims. Remember to assess each scenario separately and prioritize critical concerns above convenience features. When necessary, seeking professional advice could help navigate the vast landscape of online security tools and narrow down suitable alternatives that best serve your interests.
Common Uses of Virtual Private Networks (VPNs)
Virtual Private Networks (VPNs) have numerous practical applications in today's digital age. From privacy protection to remote work capabilities, this chapter details some of the common uses of VPNs:
Secure Remote Work Connectivity
Remote workers face security challenges when working outside of office networks, particularly when they rely solely on public Wi-Fi hotspots. With a VPN, remote employees can establish secure, encrypted connections to corporate networks from anywhere in the world. This ensures their sensitive company information remains safe and confidential.
Securing Online Communications
Online communication channels like email and messaging apps transmit private conversations and files susceptible to interception by hackers or cyber criminals. By encrypting internet traffic via a VPN, business owners and individuals alike safeguard important communications and protect themselves from potential attacks.
Web Browsing Safety
Open web browsing exposes users to harmful websites, phishing scams, and other forms of malware. A VPN blocks these dangers by creating a secure tunnel for all web traffic flowing into and out of user browsers. As a result, people engage in safer online interactions without fear of exposing personal data.
Streaming Content Access
Geographic restrictions applied by streaming services prevent viewers from enjoying shows or movies outside specific regions. But with a VPN, users spoof their locations, allowing them to watch favorite programming without geographical limitations. However, note that using VPNs for piracy activities is illegal and violates copyright laws.
Protection Against Internet Surveillance
Government agencies, ISPs, or even tech companies themselves, monitor our web activity on a daily basis? Using a VPN obstructs this tracking, rendering our internet habits virtually anonymous. Users concerned about unauthorized access to their actions benefit greatly from implementing VPN protections.
Bypassing Censorship Barriers
Laws regarding freedom of expression vary across different nations. In places where strict regimes exist, governments censor web accessibility, hindering citizens from attaining comprehensive news reporting.
By utilizing a VPN, people gain unhindered access to the open internet, sidestepping imposed restrictions and remaining well-informed.
Enhancing Personal and Professional Cybersecurity
Finally, VPNs contribute to building robust individual and organizational cybersecurity frameworks. When integrated within overall security strategies, VPNs actively contribute to a multi-layered approach toward shielding sensitive information assets, thereby fostering peace of mind for all parties involved.
Debunking Myths and Legends About Virtual Private Networks (VPNs)
As the use of VPNs has grown in recent years, many myths and legends have emerged surrounding their use and effectiveness. This chapter seeks to debunk those falsehoods and provide accurate information about VPN technology:
I. VPNs are only needed when using public Wi-Fi
Many people believe that VPNs are necessary only when connecting to the internet through public Wi-Fi at coffee shops, airports, or libraries.
While it is true that public Wi-Fi presents a significant risk to your privacy and security, you may also be vulnerable to attack when connected to other types of wireless networks, such as home Wi-Fi routers or mobile phone cellular networks.
Additionally, your internet service provider (ISP) may log your online activity or sell your browsing history to advertisers without your knowledge or consent. Therefore, it is recommended that everyone uses a VPN regardless of how they connect to the internet.
II. All VPN services offer equal levels of privacy and security
Not all VPN providers are created equally. Some may log your online activity, share your usage statistics with third parties, or maintain subpar encryption standards.
It is essential to carefully research and compare different VPN services before making a decision. Look for a provider who commits to not logging any of your internet activity and offers strong encryption protocols, such as OpenVPN and AES-256 ciphers.
III. Only paranoid individuals need VPNs
While it is natural to feel skeptical about new technology or worry about becoming more vigilant about your digital safety, but ignoring the risks and pitfalls associated with unsecured web surfing can be detrimental to both your personal and professional life.
Today's online landscape is fraught with hazards ranging from identity thieves to government surveillance programs. If you value your privacy and security online, taking proactive measures like installing a VPN should come naturally.
IV. Free VPNs offer similar protection compared to paid plans
It might seem tempting to opt for free VPN services since they don't require financial investment. Although some reputable VPN providers do offer free versions of their software, most often the catch lies in lesser bandwidth allocations or reduced speeds.
Furthermore, users must contend with intrusive ads, insufficient security features, or misleading "free" trial periods with hidden costs lurking around every corner. In contrast, premium subscriptions usually entail higher quality servers, advanced privacy settings, and better customer support.
Overall, if your concern for privacy supersedes fiscal savings, then investing in a reliable VPN deserves serious consideration.
Final Thoughts on Introduction to Virtual Private Networks (VPNs)
In conclusion, many misconceptions surround virtual private network technology. From assuming its usefulness exclusively revolves around public Wi-Fi scenarios to falsely believing costlier options guarantee superiority, common misunderstandings permeate popular opinions. 
Fortunately, with a clear understanding of what VPNs are capable of accomplishing and the significance of meticulously choosing a suitable provider, any user willing to take his/her first steps towards securing their online presence can now do so armed with accurate knowledge. 
Let there be no confusion anymore; adopting prudent precautions against the myriad threats plaguing today's internet landscape merits utmost attention rather than dismissal as unnecessary paranoia.
Well, that's a wrap on the first part of our guidebook! We've gone over all the nitty-gritty details about Virtual Private Networks and why they're super important nowadays. We took a deep dive into how VPNs work their magic to encrypt data over public networks and what makes them so effective.
We also chatted about different VPN protocols and encryption algorithms, giving a special shoutout to OpenVPN for being super popular and reliable. And hey, we didn't forget about leak protection! We talked about the common leaks you might run into with VPNs and how to keep them at bay.
Throughout this journey, we shared some handy tips to help you make the most of your VPN experience and keep things safe and private when you're out there on the web. With this solid foundation, you're all set to explore the more practical side of VPNs, making it a breeze to get everything set up and customized just the way you like it. Happy VPN-ing!