Benefits of Green Tea for Liver Health
Green Tea: What You Should Know
For centuries, people have been drinking green tea to improve their health. This beneficial beverage contains numerous antioxidants and beneficial polyphenols that may aid weight loss, improve digestion, regulate cholesterol levels, and provide energy boosts.
Benefits of Green Tea for Liver Health
The liver is the body's main detoxification organ, responsible for breaking down toxins into harmless compounds that can be expelled. It also performs other important tasks like breaking down proteins and synthesizing cholesterol.
Studies have suggested that drinking green tea on a regular basis can have beneficial effects on liver health, such as decreasing the risk of liver diseases and improving cognitive function in older adults. However, further investigation is necessary to determine whether green tea is effective at preventing or treating these conditions.
A study published in 2020 revealed that green tea may help prevent fat buildup in the liver by controlling lipid metabolism. Mice fed a high-fat diet and supplemented with green tea extract and exercise had significantly less fat in their livers than those who didn't drink tea or exercise.
A double-blind study of healthy volunteers revealed that daily green tea consumption is linked with a reduced risk of pancreatic cancer. However, more research is necessary to assess its effectiveness in preventing or reversing pancreatic cancer development.
Antioxidants in Green Tea for Liver Health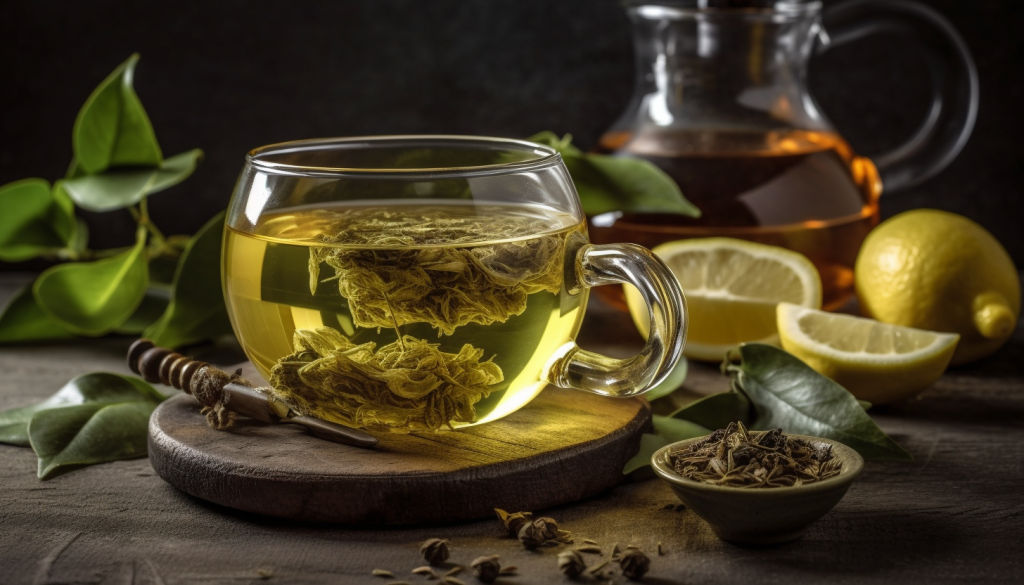 Antioxidants are a group of naturally occurring molecules that shield cells in the body from damage caused by free radicals. Additionally, they have other beneficial effects like lowering cholesterol and preventing cancer.
These antioxidants can be found in a variety of whole plant foods like fruits, vegetables and grains. Green tea in particular has an abundance of these compounds.
What are Antioxidants?
Antioxidants are chemicals in the body that shield us from free radicals that may lead to inflammation, aging and disease. They have even been known to combat cancer and Alzheimer's.
Green tea's antioxidants are beneficial for liver health as they regulate lipid metabolism, decreasing lipid accumulation in your liver. Furthermore, these compounds reduce oxidative stress on your organ.
Traditional Chinese and Indian medical systems used green tea to control bleeding, heal wounds, aid digestion, enhance heart and mental health, and regulate body temperature.
Drinking green tea may help prevent or treat non-alcoholic fatty liver disease (NAFLD), a common complication of diabetes and obesity. According to one small study of 17 patients with NAFLD, consuming 700 ml of green tea extract daily for 12 weeks decreased their liver fat content, inflammation levels and oxidative stress markers.
Vitamin C
Vitamin C is a water-soluble nutrient essential to our bodies for building blood vessels, cartilage and muscle as well as protecting cells from free radical damage.
Vitamin C is essential for many health conditions, such as reducing heart disease and cancer risks. Unfortunately, it can be challenging to get enough of this antioxidant through diet alone.
Furthermore, certain medical conditions can reduce the amount of vitamin C our bodies absorb and may put us at greater risk for low levels of this nutrient. Examples include severe intestinal malabsorption or cachexia, some cancer patients, and those on chronic hemodialysis treatments.
Vitamin E
Vitamin E is essential for liver health as it helps control hepatic oxidative stress, inflammation and apoptosis. It reduces inflammation by inducing adiponectin release, suppresses cytokine expression and modulates M1/M2 polarization of macrophages/Kupffer cells.
Studies have demonstrated that vitamin E can lower alanine aminotransferase (ALT) and aspartate aminotransferase (AST) levels, improve liver health, and lower blood lipids in people with nonalcoholic fatty liver disease (NAFLD). Furthermore, it has been found to be beneficial for dysmenorrhea as well.
Vitamin E also reduces the risk of heart disease in those with high cholesterol levels or a family history of heart disease. However, excessive amounts of this vitamin may increase bleeding risks, particularly among people with other medical conditions, those taking anticoagulants, and those deficient in vitamin K.
Beta-Carotene
Carotenoids such as beta-carotene, lutein, and zeaxanthin play an integral role in liver health by helping to prevent chronic liver diseases like nonalcoholic steatohepatitis (NASH) or alcoholic liver disease (ALD). Furthermore, some carotenoids may reduce the risk of liver cancer development.
B-carotene is an essential antioxidant found in red, orange and yellow fruits and vegetables. As a provitamin A carotenoid, the body can convert it to Vitamin A (retinol).
Beta-carotene, in addition to providing a dietary source of provitamin A, is also an antioxidant. This means it neutralizes unstable molecules called free radicals – particularly helpful in preventing lung damage caused by smoking.
Catechins
Catechins are essential antioxidants found in green tea, and they have a beneficial effect on liver health. Scavenging free radicals and preventing lipid peroxidation are just two of their many benefits.
Recent scientific study revealed that catechins may protect the liver against viral hepatitis and other ailments affecting it. When high doses of catechins were injected into the body, they found they reduced viral infections both in terms of severity and duration.
Green tea's main polyphenol, epigallocatechin-3-gallate (EGCG), with eight hydroxyl groups, is known for its pro-apoptotic and antiproliferative effects on cancer cells. These include inhibition of nuclear factor-kB – which plays a vital role in controlling cellular responses to oxidative stress – as well as inhibiting the metalloproteinase enzyme that is believed to be one key pathway involved in tumor development and metastasis.
Reduction of Liver Inflammation for Liver Health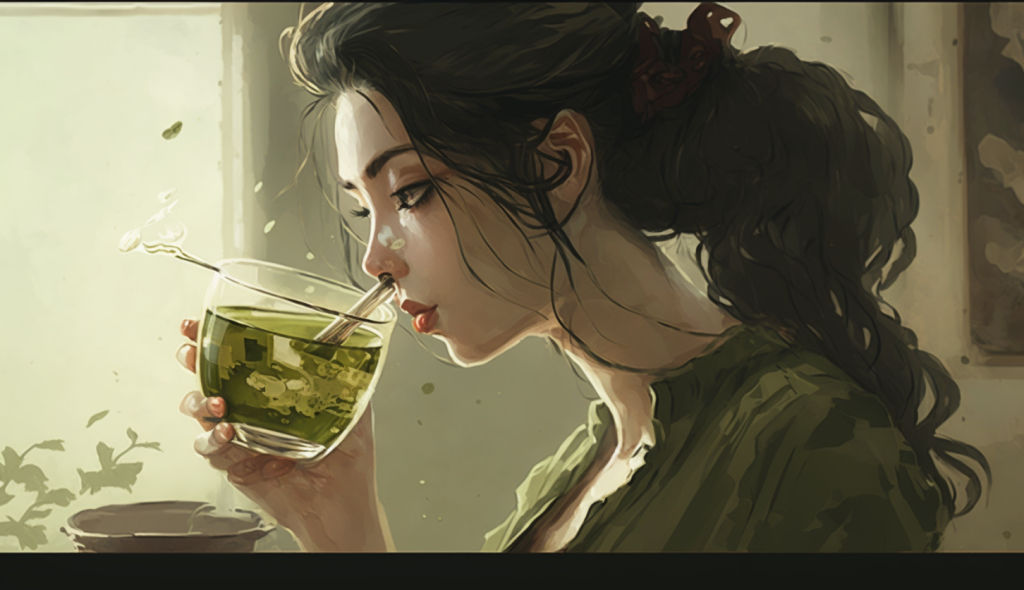 Inflammation is the body's response to stress, but when it occurs in the liver, it can cause irreparable harm and lead to other serious health complications.
The liver is an essential organ of human metabolism that filters blood and aids digestion, as well as eliminating toxins. Liver inflammation can be caused by various factors such as alcohol abuse, certain medications, and viral infections.
On the liver, various kinds of inflammation can have detrimental effects to your health, such as hepatitis and liver fibrosis (scarring). Some forms are not harmful and may resolve on their own, while others cause scarring in the tissue leading to cirrhosis.
1. What Causes Liver Inflammation?
Liver inflammation can be caused by various causes, but the most frequent ones include hepatotropic viruses like hepatitis A, B and C as well as non-hepatotropic viruses. Furthermore, liver inflammation may occur during pregnancy or if you have certain medical conditions like diabetes, cancer or high blood pressure.
2. What are the symptoms of liver inflammation?
The most common symptom is pain in the upper right abdomen. This discomfort can range from dull to sharp and may feel worse when lying down or taking a deep breath.
3. How Can I Reduce Liver Inflammation?
The primary way to reduce liver inflammation is through lifestyle modifications. This includes abstaining from alcohol and smoking cigarettes, eating a nutritious diet, and exercising regularly.
4. What are the beneficial effects of green tea on liver health?
Studies have demonstrated that drinking green tea can reduce inflammation in your liver and help it function optimally. Some even suggest it may prevent further liver damage.
5. How Do You Know If Your Liver Is Inflamed?
A blood test can be one of the ways to diagnose liver inflammation. These tests measure certain enzyme levels in your blood and may indicate whether there is damage to the liver; thus, getting your doctor to run these tests is essential for any symptoms of inflammation you may be experiencing.
6. How Can I Reduce Liver Inflammation?
The primary goal of treatment is to reduce inflammation in your liver so it can function optimally. This could involve taking immunosuppressive drugs or making lifestyle changes to reduce fat accumulation in your organ.
7. How can I reduce my liver inflammation and protect against further liver damage?
The liver is the most frequent site of inflammation in the body. Not only does it house many immune cells, but it's a large organ that helps your body process nutrients, hormones, and other substances. 7. Can you reduce inflammation caused by alcohol consumption?
Unfortunately, alcohol abuse increases liver inflammation.
When your liver is damaged, it can no longer filter out toxins or make bile properly. This can cause serious health issues like fatigue and liver failure.
Protecting Your Body From Liver Cancer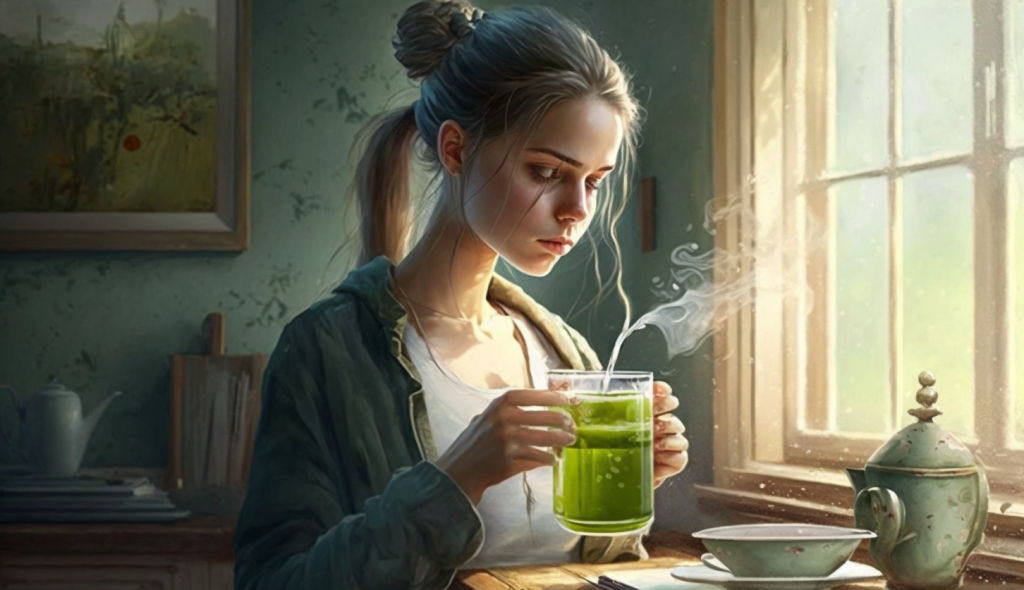 The liver is an essential organ that plays a significant role in your wellbeing. It transforms nutrients and drugs absorbed from the intestine into chemical substances ready for use.
The liver filters blood that circulates throughout the body, eliminating toxins and other chemical waste products to be excreted. In some people this can lead to cirrhosis of the liver which increases cancer development risk.
Treating chronic hepatitis B and C infections can reduce your risk of developing cirrhosis or liver cancer.
Hepatitis B and C viruses can spread from person to person when someone uses contaminated needles or receives blood transfusions, such as for blood donation. They may also be spread through unprotected sexual activity or childbirth.
Liver cancer is a type of tumor that develops in the liver when cells begin to multiply uncontrollably. These cells may form benign (noncancerous) or malignant tumors which could spread throughout other parts of the body.
Some risk factors for liver cancer include age, gender, body weight, alcohol use, hepatitis B or C infection, non-alcoholic steatohepatitis (NASH), and cirrhosis of the liver. Furthermore, some individuals may be born with hereditary hemochromatosis – an inherited disorder linked to increased risks of both liver cancer and cirrhosis – which also increases with age.
Another condition that may cause cirrhosis and liver cancer is primary biliary cirrhosis, an autoimmune disease affecting the bile ducts that runs in families and is frequently connected to hepatitis C virus infection.
Obesity is another risk factor. Being overweight increases the potential risk of developing hepatocellular carcinoma, a cancer that can develop in the liver; additionally, it raises nonalcoholic steatohepatitis–another liver condition caused by fat buildup–increased.
Smoking is a known risk factor for liver cancer. It increases cholesterol levels in the liver, increasing the likelihood of hepatocellular carcinoma and other types of liver cancers.
Other risk factors for liver cancer include hereditary metabolic syndrome, HIV/AIDS and lupus. Research has demonstrated that people with metabolic syndrome have a three times higher risk of developing hepatocellular carcinoma than the general population.
Inflammatory bowel disease (IBD) and celiac disease can both lead to cirrhosis of the pancreas and liver. Anti-inflammatory medications may reduce your risk for developing either cirrhosis or liver cancer.
Anabolic steroids, which are male hormones commonly used by athletes to build strength and muscle mass, may slightly increase your risk for hepatocellular carcinoma. Cortisone-like steroids do not carry the same potential risk.
Hepatocellular carcinoma can be reduced by eating more fruits and vegetables, quitting smoking, and drinking plenty of water. Exercise regularly as well, and limit fat or sugar intake as these are both detrimental to the liver.
Multiple scientific studies have demonstrated the protective benefits of green tea on the liver. One study found that drinking five cups of green tea daily reduced the risk of liver cancer by 45%; another revealed people who drank two to four cups per day were protected against liver cancer when receiving chemotherapy for metastatic colorectal cancer.
Other Benefits of Green Tea for Liver Health
Green tea may also contribute to improved liver function and reduced fibrosis in your organ.
Long-term usage of high-dose green tea extract may provide some protection from cancer, cardiovascular disease, obesity and type 2 diabetes; however, a small proportion of individuals may experience liver damage as a result of two genetic variants.
1. Improves Liver Function
The liver plays an integral role in many bodily processes, such as secreting bile juice and breaking down fats. Furthermore, it aids with detoxification.
Numerous foods and drinks can promote liver health. Green tea in particular has numerous beneficial effects on the organ.
Green tea not only supports liver health, but it can also combat oxidative stress – a contributing factor to non-alcoholic fatty liver disease.
Studies have demonstrated that those who drink more than 10 cups of green tea daily tend to have lower rates of liver problems.
However, drinking too much green tea can have detrimental effects on the liver. The primary issue arises from EGCG, which is found in both brewed and concentrated forms of green tea extract (GTE), oversaturating the organ with this plant compound.
In 2008, the USP Dietary Supplements Expert Committee began investigating reports of GTE-related liver injury and recommended including a cautionary label on bottles. Fortunately, such risks are rare; typically occurring when too much EGCG in tea reaches saturation in your liver.
2. Reduces Liver Fibrosis
Fibrosis is a condition in which the liver cells (hepatocytes) fail to repair themselves after an injury. Instead of doing this, they build up scar tissue which makes the liver harder and less functional.
Doctors can detect fibrosis through blood tests, imaging tests or taking a biopsy sample from the liver. While early-stage fibrosis is treatable, more severe damage could lead to cirrhosis or death.
Chronic hepatitis C infection is one of the leading causes of liver fibrosis, while nonalcoholic fatty liver disease (NAFLD) is another. Both conditions lead to inflammation that ultimately results in fibrosis.
Animal studies have demonstrated that green tea may reduce liver fibrosis. These tests indicate the active ingredient in green tea is hepatocyte growth factor, which helps promote liver cell function and lowers the risk of fibrosis.
3. Decreases Risk of Liver Cancer
Green tea has been proven to reduce the risk of liver cancer. This effect is especially notable among individuals with hepatitis B virus (HBV) or hepatitis C virus (HCV).
Green tea may also have a protective effect against liver cancer in those without viruses. This could be because the catechins found in green tea help combat oxidative stress, according to some studies.
Some researchers speculate that green tea's potential protective effect on liver cancer could be due to its ability to lower levels of C-Asp in cells. This protein, an integral part of cell membranes, binds with cancer cells and prevents them from growing.
According to a new study, drinking green tea extract may reduce the risk of liver cancer. However, further investigation is necessary in order to confirm this association. Furthermore, those with medical conditions like hepatitis or kidney failure should avoid taking large doses of green tea extract.
4. Fights Inflammation
Green tea has long been known for its health benefits, such as anti-inflammatory, cancer prevention and weight loss. Unfortunately, too much of its highly concentrated extracts can have detrimental effects on the liver – this condition is known as herbal hepatotoxicity.
Studies have suggested that catechins, plant chemicals found in green tea, may help treat viral hepatitis by inhibiting cell growth. Despite this promise, however, human studies have produced conflicting results.
Additionally, a recent study demonstrated that drinking green tea and taking supplements containing high levels of catechins increases the risk of liver damage in people with certain genetic makeup. Participants with an UGT1A4 genotype saw their enzyme indicative of liver stress rise nearly 80 percent after taking a green tea supplement for nine months, while those without such mutations only experienced an increase of 30 percent.
Final Thought of the Benefits of Green Tea for Liver Health
The liver is an essential organ that performs many essential functions within the body. It breaks down proteins, fats and carbohydrates while keeping blood cholesterol levels in check. Additionally, it helps break down proteins, fats and carbohydrates for energy production within cells.
Green tea is packed with antioxidants and has been demonstrated to improve liver function. This may reduce the risk of cirrhosis or liver cancer.
Additionally, it has been known to reduce inflammation in the liver and enhance immune function.
Green tea's health benefits stem from its high content of catechins (-)-epigallocatechin-3-gallate and polyphenols that have antioxidative, antiviral, and anti-tumor effects. Furthermore, it supports the body's natural detoxification processes – particularly those in the liver and kidneys – by supporting natural enzyme production.