Once the growing season is over, there are a few tasks you should do with your garden before it closes for the year. These chores will ensure that it remains at its optimal performance level in the future.
At this stage, it's essential to pull any weeds that haven't yet set seed. Don't leave any uncontrolled weeds in your garden that could become an issue next year!
1. Remove unwanted Weeds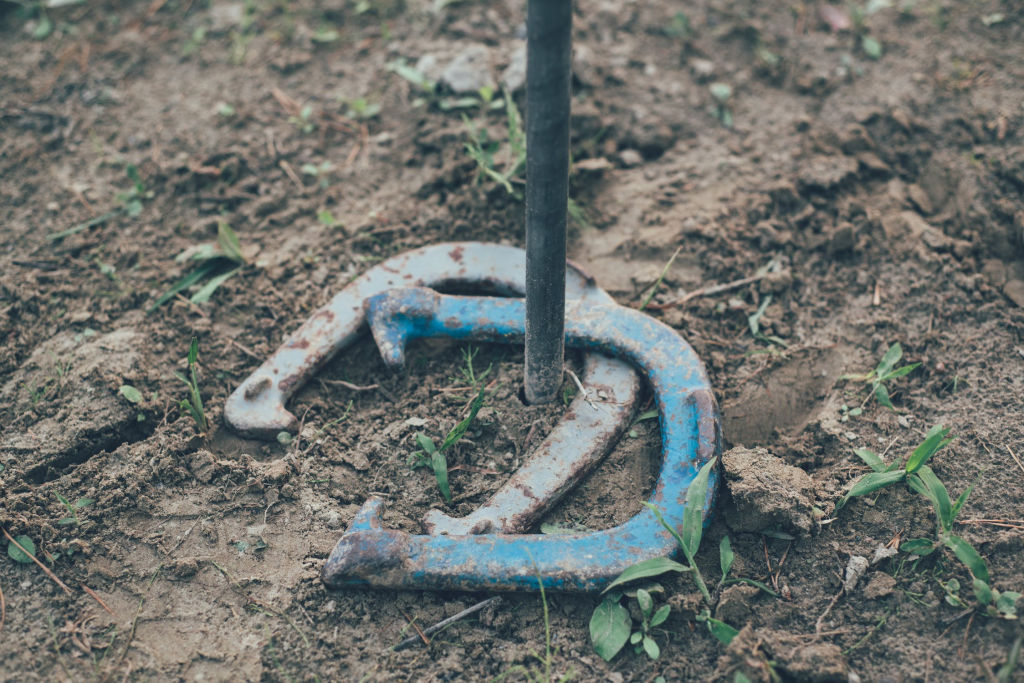 Before you embark on a new gardening season, it's essential to create an effective plan for weed control. This comprehensive strategy can help eliminate weeds, reduce maintenance requirements and guarantee your garden remains healthy and productive throughout the coming year.
Weeds are an integral part of nature, doing many beneficial tasks such as preventing erosion, pulling nutrients from deep within the soil and depositing them on top when they die, and keeping soil microorganisms healthy.
When you spot a weed growing over your crops, pull it up and dispose of it properly using either a work cart, small wheelbarrow, or strong garden tub.
Alternatively, you can spray a weed killer on the plants before they're ready to be pulled; however, this method should only be used for weeds that have spread rapidly across an extensive area. Herbicides like glyphosate will kill off the foliage of a plant but leave its roots intact.
Another option is using a cover crop as mulch. This is simply an annual plant you grow that won't need harvesting but will lay down directly on your garden bed, or you can till it under for decomposition and fertilization.
Herbicides come in a range of strengths, from chemical to organic. When selecting one for your garden, ensure it's suitable for the area so other crops won't be damaged by exposure to herbicide.
2. Remove any plants no long produce (Clean Up for the season)
After the growing season is over, there is much to do in your garden to get ready for winter. Not only should you prepare the plants, but also ensure that the garden itself is tidy and free from debris.
Another essential step to take is cleaning up any fungus, bacteria or insect eggs that could have accumulated on your garden plants over winter. Doing this helps avoid future outbreaks of these pests and diseases in your yard.
One way to accomplish this is to collect fallen branches, leaves and other plant debris into brown landscape waste bags for pickup by a professional. Doing this ensures that spores, insects and disease-causing organisms will be eliminated by an experienced professional rather than spreading around your property in the springtime.
It's also an ideal time to mulch your garden with organic matter that has built up during the growing season. Doing so will enrich the nutrients in your soil and prevent weeds from sprouting up.
Once your garden is tidy and the compost pile full, it's time to ready your vegetable garden for the coming year. This may involve spreading fertilizer, composted manure or other beneficial nutrients onto your vegetables before planting a cover crop to protect the seeds.
Many gardeners begin planting immediately after the growing season is over, but ecologists suggest waiting until temperatures remain above 50degF before taking out any dead plants. This allows pollinators to remain in hibernation mode and provides habitat for them when they emerge in the spring.
3. Mulch your garden immediately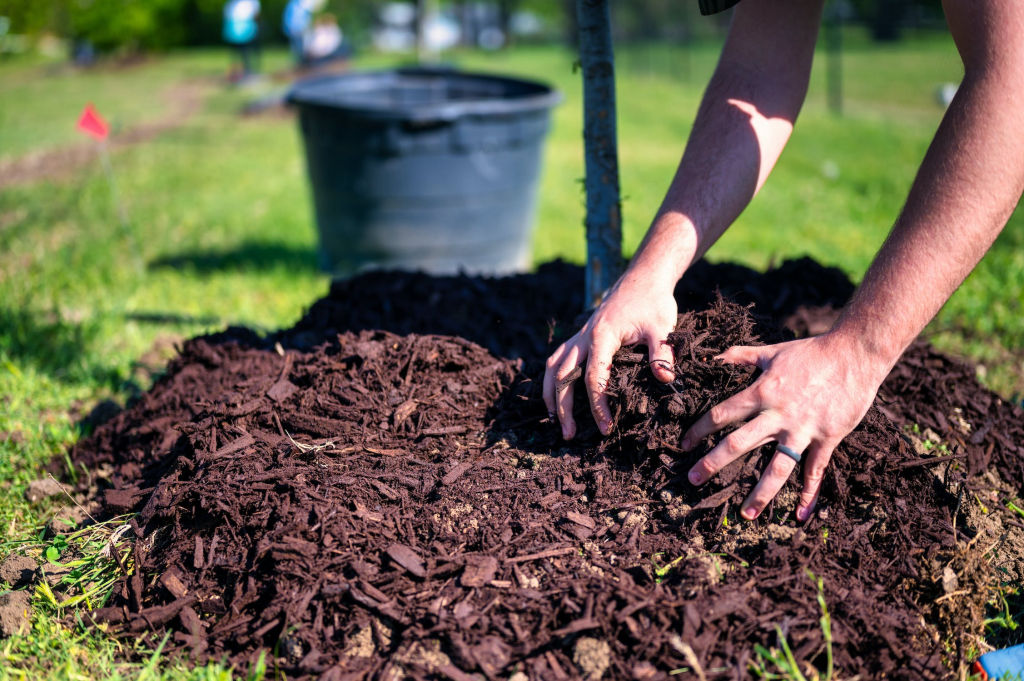 Mulching your garden after the growing season helps prevent weeds from taking over, retains moisture, regulates soil temperature and prevents erosion. Furthermore, it adds an attractive finishing touch around trees and shrubs for added visual interest.
Unprotected soil that's exposed to intense sunlight is an invitation for weed seeds, and the best mulches are low-maintenance organic materials that will break down over time and improve soil health as they penetrate deep into the ground.
Mulches such as grass clippings, leaves, bark chippings, straw and leafmold (composted tree leaves) all make excellent mulches. Be sure to select mulches free from fungicides and herbicides which could harm your vegetables. Furthermore, avoid adding leaves containing anthracnose, scab or leaf spot; these diseases can spread to lawns and vegetables alike.
Pine needles are an excellent choice for acid-loving vegetables like celery, cauliflower, carrots, tomatoes and potatoes. Their interlocking structure prevents compaction and keeps soil healthy and porous on windy days.
The ideal mulches are nutrient-rich, which means they'll improve soil and nourish your plants as they break down. Furthermore, natural mulches tend to attract fewer pests and diseases than non-natural mulches do.
Newspaper is another great natural mulch – it's affordable and easily available at most grocery stores. Not only does it spread over soil surface evenly, but it is 100% biodegradable as well.
4. Clean Up Your Compost Pile
After a successful growing season, you may have plenty of plant material to discard. This includes dead plants, weeds, leaves, twigs and even fruit from your garden that has been harvested.
Composting organic waste is the best option for disposing of it, as microorganisms in a compost pile break down materials into usable soil amendment. But before that happens, take time to tidy up your pile after harvesting season has ended and ensure all materials are ready for decomposition.
Diseased leaves, stems and fruits should be kept separate from other compost ingredients. They are more likely to contain pathogens which could be reintroduced into your garden when you use the compost next year, so it's essential not to mix them in with everything else.
When creating your compost pile, be mindful of the type of cover you choose. A tight tarp that sits directly against the top can restrict airflow and lead to mold or mildew buildup. A better option would be a hard and raised cover that creates a pocket of air above the materials being composted.
One way to expedite composting is by adding nitrogen-rich greens such as grass clippings or manure to the pile. This will aid microorganisms in your compost, though be mindful not to overload with nitrogen since this could slow down its breakdown.
To enhance the nutrient content of your compost, consider growing legumes such as clover or alfalfa. These crops are easily grown and provide essential nutrients that will be released into the mix as it breaks down.
5. Should I Leave Dead Plants in My Garden?
Plant death is an inevitable part of nature's cycle. When plants pass away, their dead roots and above-ground portions decompose, returning essential nutrients back into the soil.
Debris in the garden can serve as a breeding ground for beneficial predatory insects like ladybugs and lacewings, which help control pests.
Dead stems can be reviving
Many plants will appear to be dying even though they're still vibrant and healthy. With some tender loving care and persistence, however, you can bring back their vibrant green hue.
First, look for signs of life in the stem and roots. Flexible, firm roots with green interiors indicate that a plant is alive.
He recommends trimming away any stems with no green tissue underneath, then inspect for leaf and flower buds. Plump buds indicate the stem has survived winter well, according to experts.
If you observe yellow leaves on a plant, this could indicate stress due to too much or too little water and sunlight. A healthy plant should have green foliage, according to Valentino.
Fertilizer is not a good idea
Fertilizer is a product that supplies plants with essential nutrients in an easily absorbed form. It's usually added to soil when planting seeds or young plants, though it can be applied throughout their lifecycle as needed.
Fertilizer should always be used in combination with other soil amendments and compost for maximum benefit to your garden. Soil tests are an effective way to determine what your soil requires before applying any fertilizers.
Different fertilizers exist for various needs, with some better suited to certain scenarios than others. For instance, a fertilizer designed specifically for tuber and root crops will contain more phosphorus than one intended for flowers and vegetables.
If you want to avoid harmful chemicals and toxins leaching into your soil, look for fertilizers made with natural ingredients. These will supply the essential nutrients your plants require without endangering yourself, your family pets, or the environment.
Plants need plenty of light
Plants require plenty of light for photosynthesis, the conversion of water, carbon dioxide and food into carbohydrates or other essential nutrients. Without adequate illumination, photosynthesis would not take place.
Without enough light, plants' leaves and stems will begin to appear pale and weak. This may also result in leaves falling or developing fewer, older ones.
Another indication that your plant isn't getting enough sunlight is if it leans to one side instead of straight up. This indicates that the plant is searching for the right spot to receive enough illumination.
Many plants, such as Begonias and Oxalis, require intense light to thrive. That is why some gardeners bring these indoors during the winter months when light levels are lower.
Leave the dead stems in place
If you want your garden to stand out, why not let some of the plant debris you collect on the property? Not only does this add visual interest, but dead leaves also provide texture to soil and help retain moisture during dry weather. Remember when gardening that both yourself and others need to take into account; take care not to harm anyone in the process!
Your garden may boast an array of plants and flowers, but one unique variety you should pay attention to is the iceplant. This desert plant thrives only in hot, dry conditions and provides nourishment for insects, birds and other creatures alike. Not only that but it can even serve as a windbreak on hot summer days while deer, squirrels and other vermin are kept away from your prized crops and flowers.
6. How Do I Clear My Garden For the Winter?
Fall garden cleanup helps make spring gardening an enjoyable task instead of a chore, by preventing pests, weed seeds and diseases from overwintering and harming plants in the spring.
To achieve success in your garden, it is essential to completely clear away all plant material. This includes dead, dying and rotting vegetables as well as leaves and other debris.
Remove Dead Plants and Debris
Fall garden clean-up is an essential step in maintaining the long-term health of your vegetable and flower gardens. By clearing away debris and plants, you help control pests and diseases that could spread into your garden in the springtime.
As one of the first things to clear away, any spent annual flowers and vegetables. Since these plants only live for one season, simply pull them up and throw them into your compost bin.
Perennials such as hostas, daylilies, ornamental grasses and coneflowers provide visual interest throughout wintertime. Furthermore, these perennials release seeds that feed birds and other wildlife.
Dead foliage from perennials can be chopped into small pieces and added to your compost pile as a soil amendment. Alternate layers of dead leaves and green lawn clippings with a shovelful of garden soil at the top to build an excellent compost foundation.
Dispose of Debris is the hardest work to do!
Yard work, landscaping and other outdoor projects can leave your garden and lawn with a substantial amount of debris. This includes grass clippings, sticks, branches, weeds, leaves and twigs.
Compostable materials such as leaf mulch, coffee grounds and vegetable scraps can be transformed into beneficial soil amendments by composting. Green materials like leaf mulch, coffee grounds and vegetable scraps contain nitrogen while brown ones like sawdust, wood chips, dried grass or shredded newspaper contain carbon.
Composting is an excellent way to utilize organic material you have collected from your garden and other parts of your property. Once your compost pile has grown into a healthy, established pile, its nutrients can be utilized in springtime when feeding your garden again.
Some communities and services provide bins for garden and yard waste disposal. Be sure to understand the size restrictions for these waste containers, especially if you plan on dropping off larger pieces of debris. If you don't already have a disposal service, ask your local waste district or town what kinds of garden and yard waste they accept.
Cover the suitable Plants
Selecting the ideal ground cover plant is critical for your garden's success. It should be able to withstand your soil and climate conditions, add color and interest, as well as be beneficial to pollinators.
There is a wide range of plants to choose from, from miniature succulents to taller varieties that resemble ferns or grass. Some require shade while others thrive in full sun.
Some ground covers can thrive in a variety of soil types, even clay. Be sure to add plenty of organic compost to your planting site before you add in plants.
Additionally, you should protect your plants from winter winds. Cover establishing shrubs and small trees with burlap or landscape fabric. Alternatively, construct a simple cold frame to safeguard young and tender plants.
Add the best Compost to helps reduce waste
Compost is composed of organic materials that breakdown to form "humus," or nutrient-rich soil. It's an eco-friendly alternative to chemical fertilizers and helps reduce landfill waste.
Composting in your garden not only improves soil structure and health, but it also retains moisture. Furthermore, it adds vital nutrients for growing plants as well as aerates the soil.
Begin by collecting food scraps and other household wastes around your home. These could include paper, dried leaves, straw, sawdust, shredded cardboard, wood twigs, dryer lint, grass clippings and livestock manure.
Layer the material in a bin or pile, watering each layer to keep it moist. Once full, aerate the compost by turning it with a fork.
7. Plan for Next Year
After the growing season is over, one of the best things you can do is begin planning for next year's garden. Not only does this take minimal time but it will make your gardening experience easier and more enjoyable!
Begin by making a list of what you plan to grow. This will help you decide whether you want to continue growing the same vegetables you had this year or switch up what you're growing. Plus, don't forget about saving some seeds for next year if desired!
Sketch out where you plan to plant root crops such as carrots, potatoes and turnips. These plants break up hard soil and help retain essential nutrients in your garden over time.
Finally, if you've experienced insect or disease problems this season, begin planning how to prevent them from returning next spring. This includes clearing away diseased leaves, stems and roots that could spread pathogens to new plants in the springtime.
One important point to remember is that many of the diseases which ravaged your garden this year will survive in your compost pile if not removed. Furthermore, pests can easily overwinter in this pile and consume the roots of your vegetables, hindering their regrowth the following season.
It's essential to review your notes from this year and identify any plants you didn't enjoy or didn't get enough of. For instance, if there are too many cucumbers but your children never eat them, consider planting more next year.